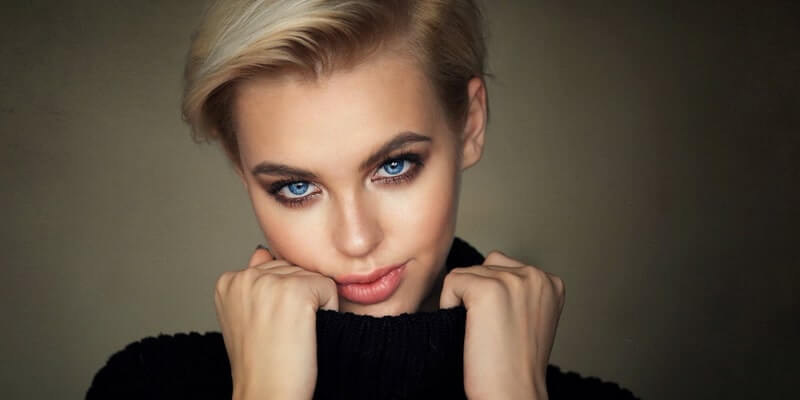 Thanks to the internet, it's not hard to find a like-minded friend or a partner in one of the renowned social networks or via mobile applications. Looking for brides has also become beneficial. Reasonable men who don't want to waste time on dates with strangers have finally got a chance to get in touch with the single women in line with their expectations. What is so special about Russian mail order brides, and why are they so popular? Let's have a look at this situation from the point of view of a regular woman from Russia.
Who Is a Mail Order Bride?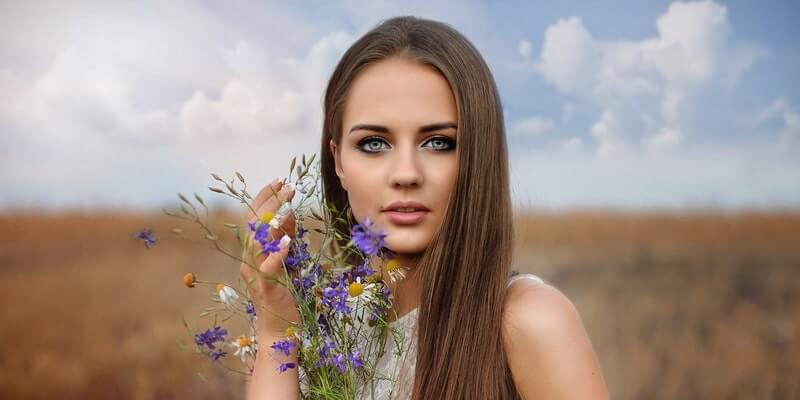 She's a young woman in her thirties. She lives in one of the Slavic countries and has no idea where to start searching for a like-minded partner ready to deal with responsibilities and stay faithful. She finally needs someone ready to replace these lonely evenings of swiping pictures of single men while lying alone in her bedroom.
She's a self-confident, good-looking woman, who has to devote a lot of time to the professional responsibilities. She is not interested in dating men for entertainment. Her aim is to find a partner:
Ready to share financial and household responsibilities;
Prepared for the potential troubles and hardships that you'll have to face hand-in-hand;
Who has nothing against her friends and family members.
An emotionally and psychologically stable and developed single woman is in search of a responsible man able to stand his ground and stick to his promises. She decides to register on one of the online matchmaking resources where single men from the west look for single females ready to make families and step into serious relationships right on the spot. That's a very short characteristic of a mail order brides in 2021. Now let's have a look at Russian mail order brides.
Dating a Mail Order Bride from Slavic Countries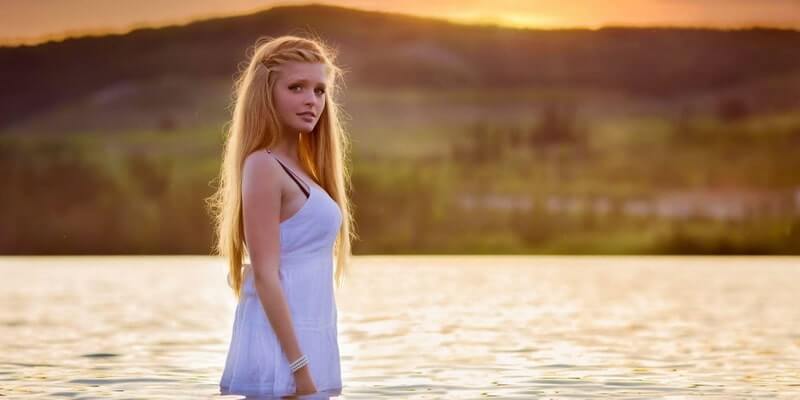 It's not surprising for the majority of the western men that Russian and Ukrainian women of today have to break through a lot of trouble to gain the desired reputation in the society and develop intellectually and professionally. These ladies have to fight many things in their birthplaces:
Misunderstanding and intolerance of the blinkered society unable to accept numerous values;
Disrespectful and demeaning attitude to women in Russia and Ukraine;
Old-fashioned views on life and stale perceptions of family values generated by the representatives of Soviet Russia.
As a result, the majority of Slavic women feel pressed when it comes to:
Sex;
Family values;
Professional development.
At present, Slavic women don't have any trouble with education. Nevertheless, the aspects of sex and gender are still present in their motherlands. The present generation of men born and raised within the borders of the Russian Federation and Ukraine are unable to become protectors and guardians of their families. Their parents have been through numerous tragic circumstances, and their overprotection and desire to make their kids happy have brought unsatisfactory results.
What Does a Mail Order Bride Want?
Let's past aside the Slavic brides and try to find out more about the desires of mail order brides. What do they want, and what are their motives if they're ready to leave their motherland and search for happiness in the unknown places?
She is in search of a better education;
She needs a wider choice of career options;
She wants to have access to high-quality medicine services;
She seeks protection of the government;
Her aim is to be a part of a less blinkered society where opinions of people do make sense.
The majority of mail order brides tires hard to run away from:
Irresponsible male population;
An insufficient amount of men in their country;
Intolerant people;
Unpredictable government;
Indecent laws.
Numerous mail-order brides are in search of better living conditions. They want their kids to live in a developed community if people. They are willing to provide their families with social guarantees. Their aim is to make their lives stable and free of any unpredictable and unreasonable circumstances.
Mail Order Bride: Things They Are Driven By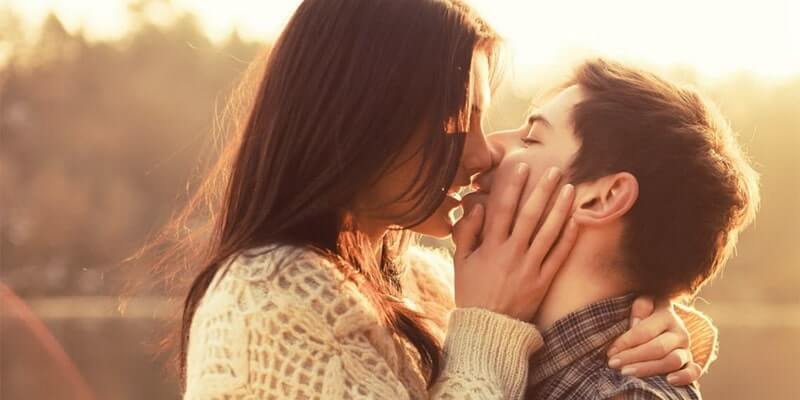 They might be too busy at work, having no time for online communication;
They might be too busy with their kids left from the previous relationship;
They might have no time to build any relationship because they spend too much time at work.
The majority of mail-order brides you see on the trustworthy matchmaking platforms are tired of dealing with men online. Most men are interested in sex and casual relationships, while male-order brides tend to make families and find partners for life. When a woman becomes a mail-order bride, it's likely that she's interested in a meaningful relationship as early as it is possible.
Mail Order Bride Benefits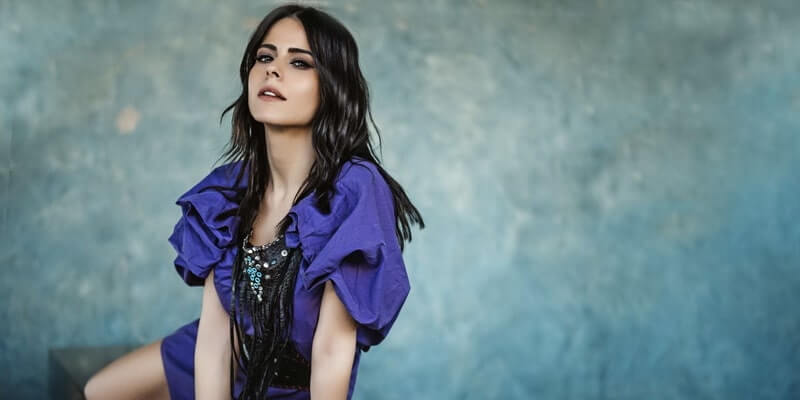 You get a partner in line with your interests;
You have a chance to find a woman following the same religious preferences as you do;
Both of you get a chance to develop a relationship basing on common life aspirations.
Dealing with mail-order brides is not like shopping. It has nothing to do with fraudsters and prostitution. There are many websites helping successful women find their potential husbands beyond the bounds of their countries. Their aim is to fulfill their clients' needs by means of special algorithms.
Are you a promising businessman who has no time to build relationships and making a family? A mail-order bride can become the way out of this awkward situation because:
She is interested in the rapid development of your relationship. If you are not interested in meaningful communication, you'll be left behind;
Her aim is to become a successful mother and a devoted wife for a husband ready to demonstrate fidelity and knowing how to take care of women and their kids if they are family members;
She needs someone ready to help her deal with the arrangement of psychological and emotional matters within a family bond.
If you search for a mail-order bride, you should understand that she's not a regular woman looking for any relationship. Her aim is a tight family bond where two people are ready to become partners destined to build their lives and develop their new qualities hand-in-hand.
Mail Order Bride in 2021: Things to Be Prepared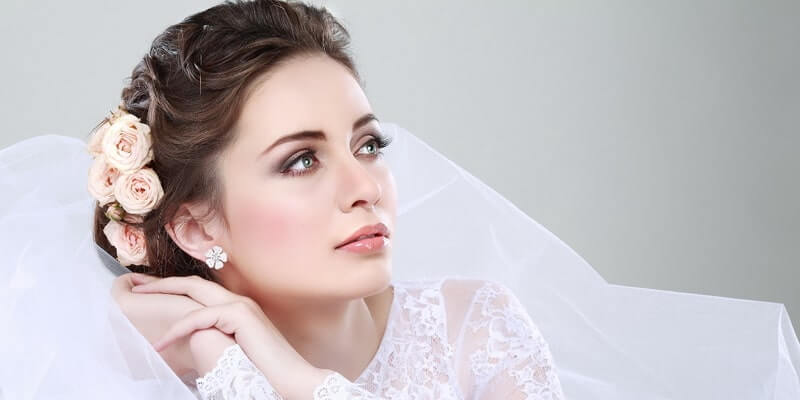 They are not submissive, vulnerable, or stupid. Real mail order brides in 2021 are looking for the potential in a relationship. Some of them are interested in families with kids, while others are interested in becoming successful in the professional field.
Numerous mail order brides do not have access to education and professional development. They are restricted to the priorities of their elderly family members. Some of the brides are still dependent on the parents' opinion, while the other ones are changing drastically with the development of the internet and social networks.
A mail-order bride can be:
Too shy to speak out about her expectations and needs. Many female singles are moving from over the border, searching for decent partners ready to help them develop emotionally and intellectually. Thousands of women from India and China's rural settlements are moving abroad in search of a more tolerant and open-minded society.
Too successful. There are many educated and intellectually developed women from the Slavic countries looking for the like-minded companions over the border. The lack of men makes them do it. Besides, they're not willing to waste time on senseless interactions while looking for a responsible partner. Mail order brides are often practical women who value their time and understand that they deserve more than a couple of one-night stands with strangers.
Too abrupt. It depends on the age. Young mail order brides are often very reserved and polite, while the ones who are over 30 tend not to be reserved while speaking about their preferences and needs. A woman like this won't be too shy to criticize you for the inappropriate looks, nasty smell, or anything else that disgusts her.
Is It Legal to Mail Order Bride?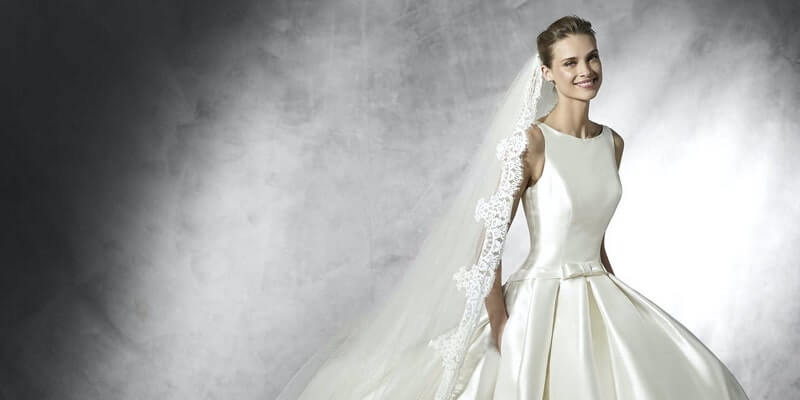 Definitely. Mail-order bride business is still considered obscene, but in fact, these are regular matchmaking platforms. They help people find each other.
You should understand that beautiful mail-order brides going online in search of partners are not scammers or fraudsters. In many cases, they are desperate females. Each of them is interested in getting a partner ready to share her worries and needs.
Many Ukrainian and Russian women interested in online dating are searching for a more advanced society ready to accept gender and LGBT ussies. They are sick and tired of the blinkered people trying hard to squeeze them into specific limits and rules.
Legal mail-order brides come from various countries. Regardless of the differences in age, race, and background, they strive for the same things:
Respectful attitude of men;
Tolerant attitude of the society;
Financial and education possibilities;
Better healthcare system.
These women turn to numerous legal platforms arranged by experienced psychologists and customer protection technicians. The websites and agencies like these don't ask the women for payments, but they do have requirements for women to follow:
Relevant photographs demonstrating their appearance;
Thorough information about partner preferences;
Language knowledge;
Details about favorite free-time activities;
Info about professional qualities.
The list is long and depends on the needs of the users. Mail order bride websites are often created for specific groups of people, basing on their religious and cultural preferences.
Mail Order Bride Business: Confessions of Men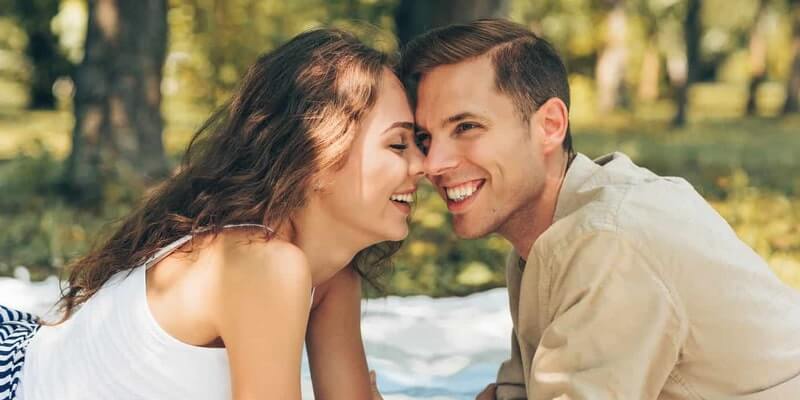 As soon as you find mail order bride websites and agencies worthy of your attention, it's time to pass on to the potential troubles.
Unfortunately, negative experiences always exist. More than a hundred years of mail order bride business development have resulted in many lucky matches and frequent disappointments and unpredictable situations starting from the regular cultural gap, finishing with violence and crime.
Let's have a look at the list of men's experiences.
| | |
| --- | --- |
| She considers sex a part of her routine household chores. | It's common among the single women running away from their oppressive developing countries with severe patriarch relationships. A religious or a political refugee from India and rural districts of China and the Arabic countries may treat intimacy as a duty, but not as a mutually pleasant thing. |
| 'You'll have serious problems with understanding each other in conversations." | Not all foreign brides know many languages. Even the legit mail order brides in 2021 can demonstrate a surprising cultural or linguistic gap. Both of you will have to learn the languages or invest in the professional translator's work. |
| Your relationship might lack passion. | Some mail-order brides have a very practical attitude to the online matchmaking process. They are looking for reasonable men with a stable financial and psychological position. They get carried away with the process so much that they completely forget about passion and chemistry. She might regard you as a friend first, which can be trouble for a healthy relationship. |
| She can be painfully attached to her family members. | If a woman is leaving a developing country for marriage, she has to leave her relatives behind. Later, she will still regularly get in touch with them, send help, money, and anything she might consider obligatory as family support. Be prepared that your new lady will not leave her relatives behind, especially if she is from a poor developing country. |
| She regards a man in the family as a king who deserves the most attention and care. | Emotionally developed men from the Western countries understand that gender roles in the family are insignificant as soon as both men and women are strong and clever enough to earn for living and educate the kids. Some single women from the developing countries have been brought up in a different society where the male population is considered prevailing. |
Being a Mail Order Bride in 2021: Meet Different Nations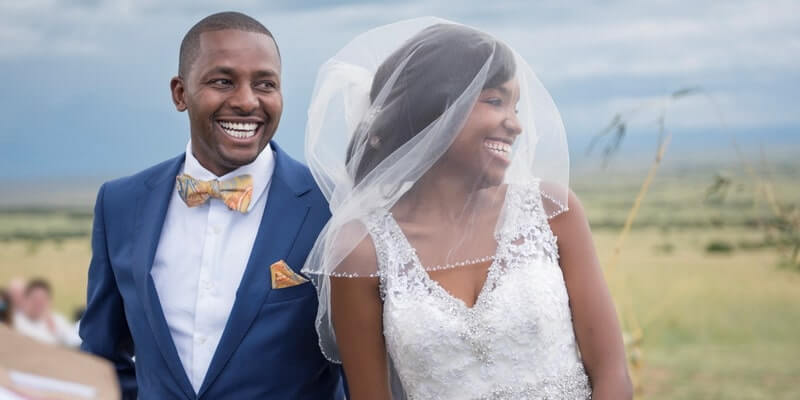 Are mail order brides real? Yes. Can you trust online dating websites? Sure. Should you be respectful of the cultural aspect ad background? Definitely.
The world is made up of people raised within the limits of specific mentalities. If you're sincerely interested in dating a woman from Asia, you'll have to accept her family and demonstrate deep respect towards her parents. If you're craving about a woman from Russia, be prepared that she sticks to traditional family values willing a man to be the leader of the family. If your interest is a lady from Europe, she can be an independently-thinking female sticking to the idea that a woman's power is as significant as a male's one.
Nevertheless, there's something that unites all beautiful mail-order brides into one group: their purposes.
They are interested in the elaborate courtship because their country offers fewer opportunities in financial, educational, and professional spheres of life.
They have problems with demographic reality – that's the reason why most women from Ukraine and Russia search for men abroad. Their countries lack the male population.
They are trying to avoid domestic violence. Developing countries are known for abusive men willing to command and manipulate their partners and kids.
They are sick and tired of chauvinism and the infidelity of their men. Russian sexism is one of the worst things ever. And it's not only about Russia.
What Does a Mail Order Bride Need from the Marriage?
A partner as intelligent and intellectually developed as she is. Many mail-order brides have scientific degrees and a decent education. They go online to simplify the search and make it more productive than blind dates because the majority of western men are highly educated.
A decent salary that will be at the same level as the male one. In Russia, for instance, there's a number of professions officially prohibited for women. A military man and a military woman will have a drastic salary gap regardless of the physical health and experience.
A man ready to be not only a husband but a friend as well. These women are willing to share the responsibilities evenly. Both of you should have an even share of household chores, help with the kids' upbringing, and deal with the family budget.
In most cases, a mail-order bride is interested in becoming equal to her partner, at least on the family level. Of course, men and women perform different functions built-in by nature. Nevertheless, nature tends to make mistakes, as well. It means that there's no such thing as "normal" for a male or a female role in the family and society.
Yes, a woman can be physically weaker than a man. But she can compensate for this utilizing personal skills, knowledge, and logic. She does not want to be manipulated – she wants to be an evenly active element of the family.
Mail Order Bride Business & Legal Concerns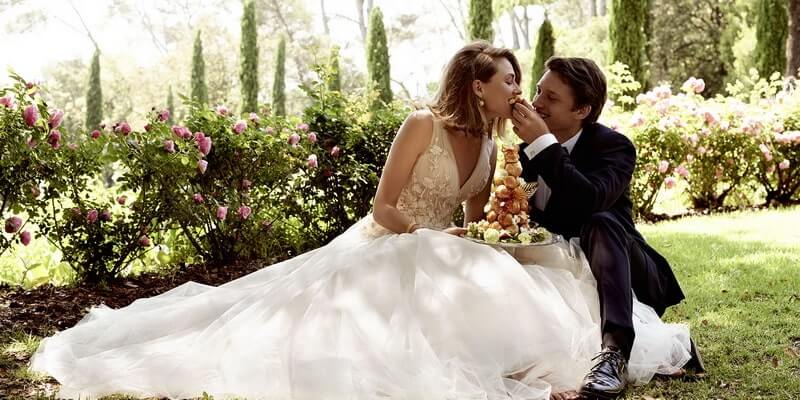 | Men's Concern | Women's Concern |
| --- | --- |
| A man can be scammed by a woman online; | Immigration can turn out to be a dangerous thing for a woman judging by the reports about mail-order bride murders on the territory of the US during the last ten years; |
| Regardless of the government's activity, domestic scammers still exist; | There's a risk of getting limited with specific governmental restraining orders in a new country; |
| Reputable agencies will protect single men from scammers, but using a platform like this is not free of charge; | The immigration procedure is lengthy and daunting, starting from the visa and finishing with a complete medical check-up, interview, and income requirements. |
| Some online dating websites' pricing policy can be not as transparent as you might think – remember that your safety is the work of professional technicians and psychologists. | |
Can a Mail Order Bride Be Dangerous?
It's evenly dangerous to meet either men or women online. Nevertheless, you should understand that traditional matchmaking brings as much trouble as the remote one.
Online dating has added risks concerning identity theft and data stealth;
Stalking is possible;
Not all countries promote protection from domestic violence for men and women;
Western abusers are often proven innocent by their countries' governments.
Contacting anyone for romantic purposes online can turn into tragic and unpredictable consequences, whether it's a domestic or an international interaction.
Let's discuss a list of preventive measures to protect you and your family from the violation.
| | |
| --- | --- |
| Don't share any of your data. | Even the tiniest bits of information can give way to the illicit use of your personal and financial data. Be careful when sharing the links to your social networks. Scammers can get in touch with your friends and even kids for a wide range of purposes. |
| Check whether the pics are real. | It's not hard to google for any picture of your online interlocutor to make sure whether it's stolen or not. |
| Insist on video chats. | If your remote interlocutor has nothing against regular voice and video conversations, it looks like it's a reliable person. A real woman has nothing against showing her real face on camera risks as much as any other single man going online. |
| Don't hesitate to ask questions. | Make up a list of questions to have a base for a thoughtful and sensible conversation. Make sure the questions are polite and straightforward. You should also be ready to give the answers to the same questions if a woman asks you in return. |
| Make notes about the answers. | If you find out something significant about your interlocutor, make short notes about the answers. It will help you understand whether the person is lying or not when discussing the same topics again. |
Mail Order Bride in 2021: Is It All About the Money?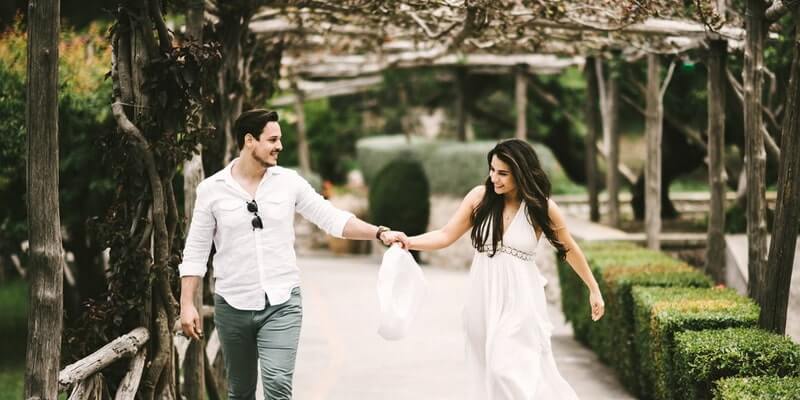 What is mail order bride? It's a single woman looking for a partner abroad. She's got specific reasons for it. In many cases, mail-order brides are financially independent women with a positive reputation in the society. Not all of them are willing to move abroad – some of them are simply looking for responsible single men because their countries' population does not satisfy them.
No, they are not searching for money. They are interested in opportunities.
Yes, they are willing to get married, which is natural because they want to protect themselves.
Of course, they do have their needs and search for men in the same way as shopping for something.
Mail-order bride business is a regular service where people are allowed to choose each other like a ready-made, hand-crafted products. You shouldn't regard it as something obscene. It's just a good-old bridal agency mediated by experienced staff members.
Numerous people are involved in the business so that hundreds of single men could find their mail-order brides quickly and safely. Evidently, someone has to compensate for the process financially.
Normally, women do not have to pay for the service. They simply have to follow the obligations established by the owners of the website or agency. These obligations include sharing a lot of personal information, relevant pictures of a specific quality, and more. Some agencies check every female member of the platform personally to make sure she is not involved in the criminal past.
Usually, men are the ones who pay for membership on the website plus additional interactive features. Here are the things a man has to pay for while using the mail-order bride agencies:
Protection against the violation of personal information;
24/7 interaction with the online management ready to answer all questions;
Mediation of the contacts when needed;
Arrangement of the real-life dates even on the territories of the other countries, including the documentation and visa issues;
A huge choice of women's accounts with high-quality pictures and relevant personal information about every woman checked by the professional translator.
Definitely, online dating under the control of the experienced people, psychologists, and knowledgeable technicians are worth the money. You should just be reasonable about your expectations.
Who Is the Most Popular Mail Order Bride?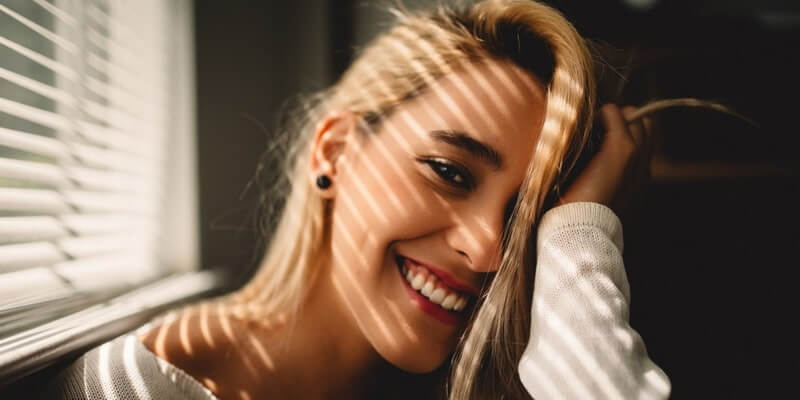 The most popular mail-order brides come from Russia and Ukraine. It's a well-known fact, and you shouldn't be suspicious about it. Slavic mail-order brides are so popular on the internet because:
They are physically appealing and healthy;
They suffer from the lack of male population in their countries;
They are sick and tired of their intolerant and unreasonable society;
They are often political and religious refugees;
They are looking for professional and educational opportunities for them and for their children.
There's nothing wrong with the Slavic women. They do have problems at present, and they're trying to avoid them by leaving their countries.
Slavic women are more popular among men from the United States and Europe because of their proximity. You should understand that the Asians also suffer from numerous problems in their countries caused by the patriarchic approach to family matters and political oppression.
After numerous wars and revolutions, the number of men decreased. It's the first reason why even successful women go online in search of decent partners ready to become their husbands and fathers for their kids.
Is a Mail Order Bride Looking for My Money?
It's one of the most unreasonable things to answer. A greedy cheating wife from over-the-border is a very narrow view of the problem.
There are thousands of annual reports from the Federal Trade Commission proving that romance scammers are always on guard when it comes to the possibility of getting someone's money. They don't even have to meet the victims in reality. They make lonely men hoping for a sincere relationship, fall in love with them remotely, and hunt for cash.
They don't even have to be women – identity theft is one of the most widespread problems online. It's highly important to remember that if anyone asks you for money, it's not a love interest.
Choosing a Mail Order Bride: How to Avoid Scammers?
There's nothing wrong if you face a scammer online. The only thing you have to do is quit communicating with him/her. A scammer will not waste time trying to make you get back to the communication. He will start looking for a more manageable victim.
The following list includes red flags that will help you find out whether a person can be trusted or not.
If anyone asks you for money or tries to find out how much you earn, it's a scam.
Scammers use hundreds of profiles all over the internet – make sure you do a bit of research and check whether the pictures are real before trusting anyone.
Scammers looking for their victims in the USA often say that they are regular residents of the US but have to spend time abroad because of business or military obligations.
A scammer professes love quicker than you might expect but can't see you because of the emergency situation.
Here are the things you should do first if you're looking for a real mail order bride in 2021:
| | |
| --- | --- |
| Slow it down. | If something's bothering you about your potential partner or an online interlocutor imposing herself on you, slow down. Your intuition can be right. Scammers are constantly trying to rush people preventing them from reasonable thinking. |
| No money. | Wiring money and sending it as a gift is inappropriate. There has never been a case when someone got it back. If a person is seriously interested in your potential interaction, he/she will never ask a stranger for money. |
| Contact the bank management. | If a scammer shares the credit card info with you so that you could wire the money, contact the representatives of the bank to find out whether this data is associated with a scammer or not. |
| Get help. | A reputable online dating website values its reputation and tries hard to track down the activity of the scammers. Of course, it's quite hard since the number of profiles is growing daily. If you feel like something suspicious going on, make sure you contact the administration of the website for details about the owner of a certain account. |
Living with a Mail Order Bride in 2021: Men's Revelations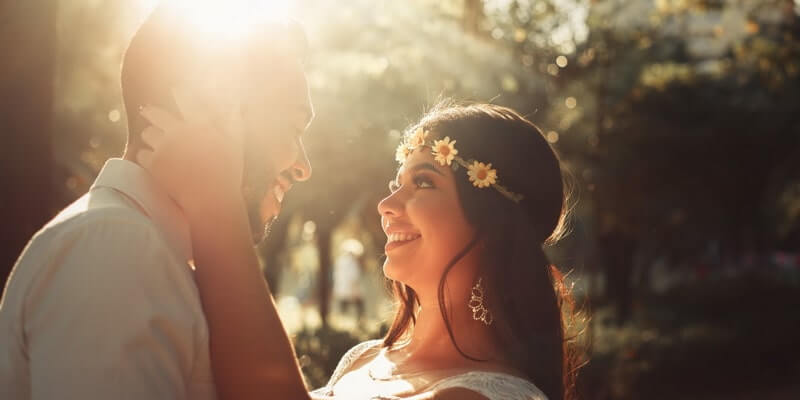 The following issues have often been mentioned in social media by the men who have been through online dating and further interaction with the mail-order brides.
A mail order bride can drastically distress your parents and friends without any intention. A woman from a developing country is used to aggression and manipulation from the men's side. She is not ready to make solutions, and most of her priorities are still about giving birth to the kids and gratifying the husbands. They are NOT DUMB. They are improperly educated and insufficiently socialized. You'll have to help a woman like this to become a part of a developed society where gender roles are equal, and family values are variable.
A mail order bride in 2021 can still be limited and mentally controlled with the stereotypes and misconceptions. For example, many (not all, but many) women of the Russian Federation still think that:
Being gay is abnormal. It leads to the destruction of social norms and family values.
Looking the way you want is not acceptable. If you're an owner of rainbow-colored hair and numerous colorful tattoos, the Russians will still consider you a freak for the exterior (regardless of how many university degrees you've got).
Sticking to the childfree position is abnormal. Most Russian people tend to hate women who choose not to give birth to children regardless of their reasons.
Ignoring the opinion of the parents is unacceptable. Unfortunately, in most troublesome cases, Russian females demonstrate a keen interest in the opinions of parents and friends. A Slavic woman is used to putting her family's opinion first.
These are problems commonly observed in Russian women. The residents of the other countries demonstrate other qualities. You should be prepared for the peculiarities of your potential partner, as well as your partner, should be prepared for yours. That's where a profound online conversation comes in handy.
Make sure you have enough conversation before you decide to meet up and stay together within the walls of one household. Even if you do have many essential interests in common, you might experience confrontations when it comes to routine habits.
Make sure that you:
Know everything about your culinary preferences and the way your potential partner treats it (it's ok if your woman is vegan, and you don't have the right to blame her for it, especially if it's about a health condition).
Are ready to share the living space with someone who might have different views on order and chores.
Are ready to speak out about your sexual preferences before you first meet. It's highly important for the partners who value each other's time.
Have enough time for the regular audio and video chats destined to help you find out more about each other's peculiarities.
You'll have to face certain confrontations. Difficulties are normal. Everything depends on the way you'll deal with them and patience. Be nice and open-minded. If you don't like your partner, find polite words to speak out about it, because online dating implies a bit of abruptness. The more straightforward you are, the fewer problems you have in the future.
How I Found a Mail Order Bride: My Story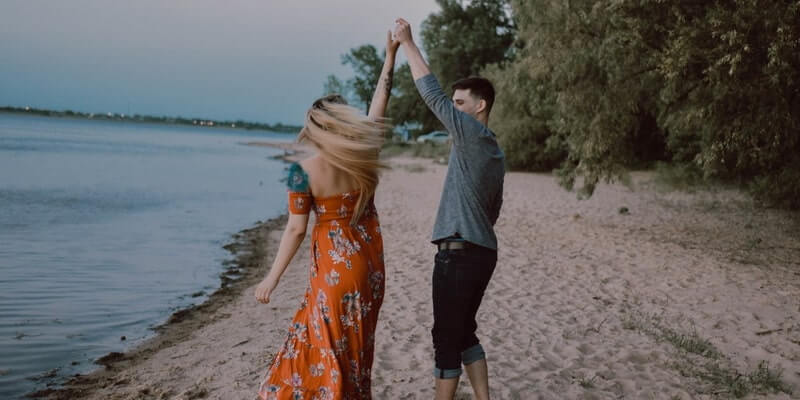 Are mail order brides a real thing? From now on, I can say yes. I left my cozy Italian motherland for Wisconsin in search of career opportunities in the sphere of winery sales about a year ago. I've never been pressed on budget and had enough money to spend on my needs and free-time activities.
There was one single thing I couldn't withstand. I didn't have the possibility to get in touch with a thoughtful and meaningful woman interested in a long-lasting relationship. I even didn't have any specific preferences. I would have been happy to accept a woman with kids if she was ready to accept me, my family, and my background.
I went online since I'm a very shy man, regardless of my success with the sales of the finest European wines.
Since the very beginning of my online interaction with hundreds of single dating website users, I started getting paranoid about scamming. I've been dealing with online research for a pretty long time until I've managed to find the most appropriate online agency.
I had to invest a lot of time in the research and found out that:
A decent online dating website does not offer services free of charge. Of course, there are some basic options that you can try. Nevertheless, most information in the accounts of girls, as well as the interaction options, are limited.
If the dating website's management is not prompt answering your questions and sharing relevant information, you should ignore this platform and stop wasting money on it.
The best way to find mail order bride websites with a reputation in 2021 is google for the reviews of the users. A responsible company usually does not try to wipe away the negative reviews. They use them as sensible commentary helping them improve their activity.
Some of the former website clients share personal data with the staff members so that you could get in touch with them and learn more about their experience.
If the website does not satisfy you for more than a month, you can either return your money or get an additional month of membership toll-free.
In general, I had to spend about half a year on online interactions with different women of different ages and origins. I managed to get acquainted with the one that didn't look too flashy with a reasonable amount of makeup and fine pictures that I liked at once.
There's no need to share anything personal here. I just want to say that mail order bride websites are incredibly powerful. They simplify the search so that you won't ever waste time on anyone who won't cherish it.
The woman of my choice turned out to be a great interlocutor, though our mother tongues are different. She comes from Hungary, while my native language is Italian. Hopefully, our knowledge of English was sufficient, and we could save on the translators' services.
Courting a Mail Order Bride: Odds & Challenges
It took us two months to get married. Of course, there were misunderstandings and cultural gaps to withstand. I made several mistakes and was impolite for a couple of times because of my ignorance. Nevertheless, my former mail order bride is now my faithful friend and partner, love, and support.
Do mail order brides 2021 work? Of course! Most of them get to Europe or the USA searching for career opportunities. Thankfully, the online dating website of my choice helped me find a wife sharing my interests and the same education level. We are now together in the business supplying the locals with delicious wines and alcoholic beverages.
Were there any challenges? Yes.
Firstly, I had to help her adapt to the local atmosphere and society. Fortunately, I was through it about two years ago, and I knew how to get used to the residents' behavior and traditions. As well as in the past, she experienced problems with small talks, driving rules, religious aspects, and more.
Secondly, there were troubles concerning the paperwork. As soon as my dear decided to start working, I started helping with the documents, medical insurances, and more. It was not challenging but tiresome and time-consuming. Still, it was my choice and decision.
Thirdly, there were troubles with the health caused by the climatic changes. Thankfully, it's a normal thing, and it goes off faster than you can expect.
Mail-Order Brides Are Not Dangerous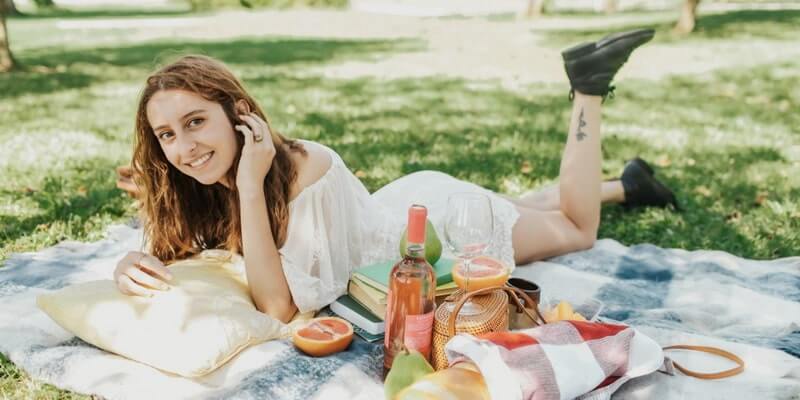 Dealing with mail-order brides is fast, convenient, and effective. There's no need to get worried if you're a smart man able to control your emotionality and actions. You'll never be cheated on and you'll never suffer from scamming or identity theft if you:
Don't share too much of your data with the strangers regardless of how appealing they look;
Be prepared to pay while using an online dating platform – legitimate matchmaking websites do not offer their services free of charge;
Be prepared to wait while searching for a match on the internet.
Of course, online matchmaking and dealing with mail-order brides is significantly faster than regular dating.
Being a Mail Order Bride: Bottom Line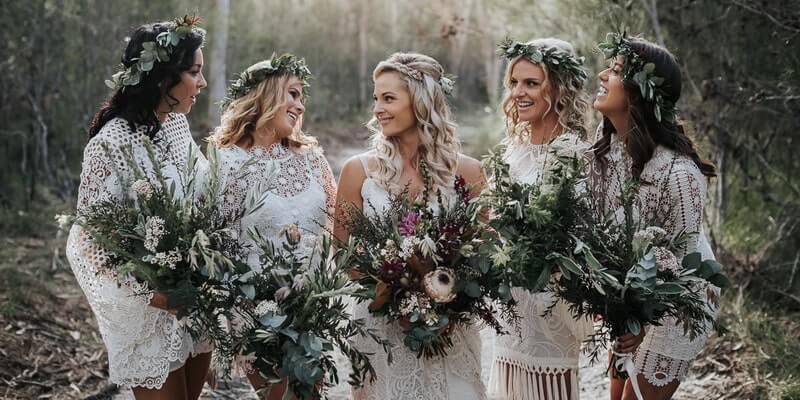 Being a mail-order bride in 2021 can be more challenging than the bravest expectations. But the essential pillars of online dating should be in line with the following principles:
Security and precaution.
Trustworthy websites and third parties.
Reasonable monthly membership payments;
Sensible expectation from the potential partner.
You should understand online matchmaking is no longer a stigma. Regardless of the age and social position, there's always a possibility to find a partner in line with the most sophisticated expectations.
You'll never manage to cut corners with a person of the other culture and background. You'll have to deal with the roundabout methods and a lot of support. Tolerance is highly important. Hopefully, most mail-order brides understand it as well. Just stick to the following strategies:
Always be straightforward about your expectations and avoid senseless hints, especially if you experience a language barrier;
Don't blame her for the past and never try to compare her previous experiences with your current relationship;
Be prepared that the internet is still stuffed with scammers – their number is not prevailing, but they are getting more powerful and skillful over the years.
Being prudent is one of the key strategies that will keep you away from financial losses and disappointments. Before you pass on to online and real-life dating, make sure you have well-established priorities first. Put them on paper and keep it as concise as possible.