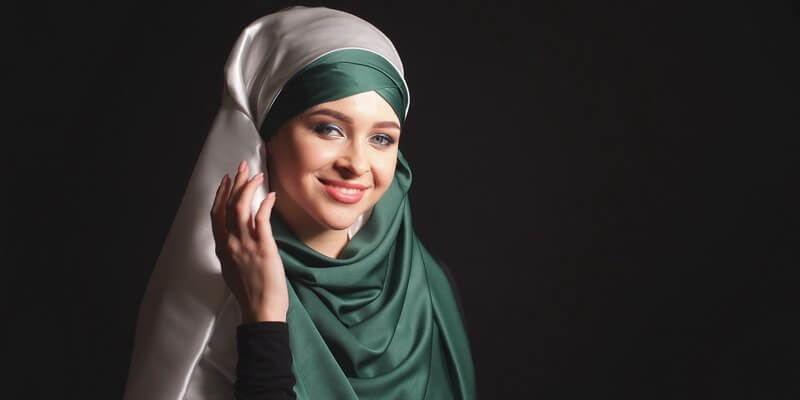 People are controlled by stereotypes. But if you've already experienced communication with a Muslim woman you should understand what we mean saying that their personalities have very little to deal with stereotypes.
There's no actual difference.
Western people think that Muslim women live in the world of strict boundaries where there's no possibility to express themselves and demonstrate their self-development. That's far from the truth. Most of them make professional doctors, successful lawyers, wonderful teachers and skillful workers. When they get together they chat about the same things as western women do. They discuss makeup, clothes, kids, books, films, relationships. Of course, they have strong religious values, but it doesn't make them ridiculous.
They are not oppressed.
Of course, if a woman is young and if she's just married, she doesn't have enough power to rule the family. It's a matter of age, intelligence and experience. In the process of development of a family relationship, a woman is also getting stronger from the moral point of view. She gives birth to children, brings them up and helps with their marriage. Most Muslim men admit that older Muslim women have a lot of power among the relatives and are considered to be the smartest in the family.
Moral purity issue.
Moral purity is closely connected to physical purity. It's the same for Muslim women and men. The washing rituals are obligatory before they proceed with the prayers. If a woman is impure, she has no right to deal with her religious duties. The Muslims wash thoroughly every day to stay pure. It's especially hard for women because they get regularly get impure once a month.
It's not insulting to depend on the mother's opinion.
If you're a man, it's completely normal to follow your mom's advice. As soon as older women are considered to be wiser, the relationships between mothers and sons in Islam are stronger than the ones between husbands and wives.
Nothing is as important as a family.
The well-being of the family is almost a complete responsibility of a woman. She has to keep the relationship stable; she must control the health of the family and the children's behavior.
Fashion
All versions of the hijab have variations. They can be bright and colorful depending on the country. Full-length black garments are presented in a wide choice of materials; they differ in matters of comfort and designer elements that you'll never see on the exterior.