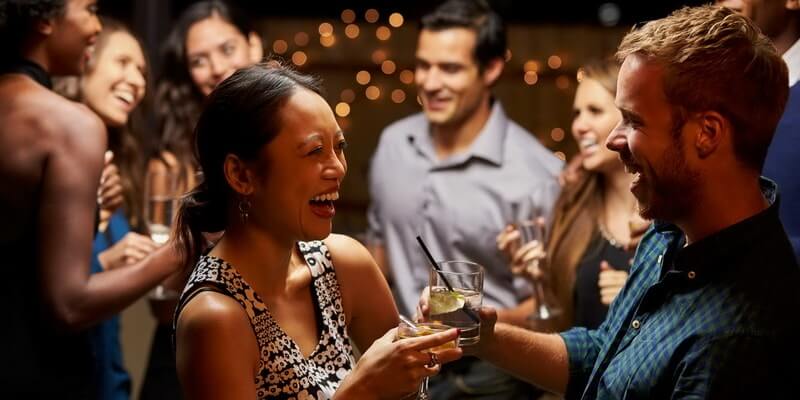 Spiritual dating is a form of courtship that enables people to find partners with the same spiritual beliefs. Each spiritual journey is particular to the individual, so internet dating sites and applications bridge the gap, helping interested people join your spiritual bandwagon.
What it Feels Like to Be in a Spiritual Relationship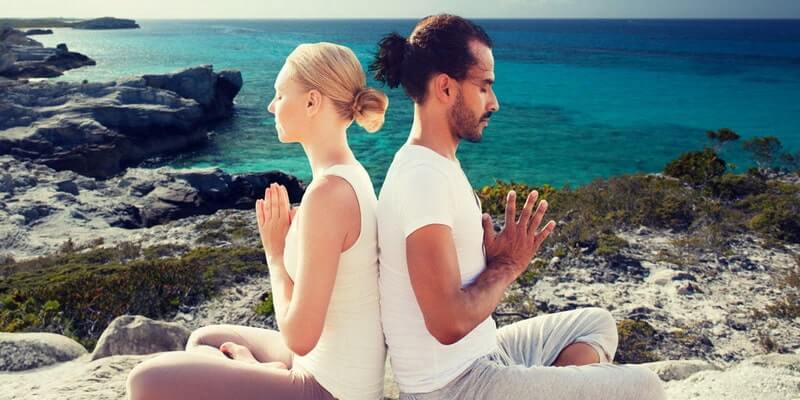 Signing up as a dating site member allows you to mingle with compatible singles. Sharing your encounters creates a space for understanding whether your potential partner recognizes your path. It's a challenging task, especially with a pool of other singles to sift from, but once you eliminate the masses, there's a possibility of meeting a few like-minded people.
Find Similar-Minded Spirituals
Like any other international online dating site, spiritual dating websites enable you to converse with a vast array of individuals. The primary aim is to allow you to grow a network while mincing through the crowd so you know who is perfect for you.
Thankfully, the website utilizes a direct chat platform that makes it easy for you to meet and talk to several spiritual dates at one go, thereby expanding your leverage.
Discover Temporary or Deep Relationships
Spiritual singles dating websites lay down a foundation that enables you to find your preferred relationship. These sites accept all options if you want a temporary fling or a meaningful, long-lasting engagement. Thankfully, no one is out to judge you here since they are after similar things. The quick navigation search tool effortlessly allows you to find individuals compatible with you.
Meet Spiritual Singles With the Same Lifestyle Expectations as You
Whether you believe in morning prayers, meditation, or praying while turned up, there's a spiritual single with the same beliefs as you on the site. Some of them may enjoy the same hobbies as you, while others may be the exact opposite of who you are. Regardless of their preferences, meeting new singles is a quick way to learn something new and meet a life partner.
Who Do You Expect to Find on a Spiritual Dating Website?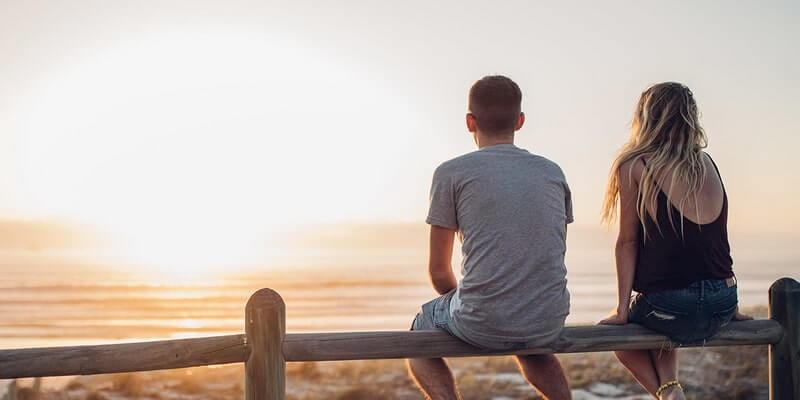 When you join a spiritual singles site, expect to meet other single individuals looking for companionship. These individuals also want to attain personal growth with their lovers. They ascribe to the holistic spirituality that allows them to hop from one thing to another. So, holistic and sustainable living, yoga, and meditation are some of the spiritual approaches you will likely find on the site.
Singles on a spiritual journey enjoy living with partners with open hearts. Their most integral belief is making connections that stem deeper than passion. As small as their impact can be, they strive to make a change on the planet.
Essential Things to Consider When Spiritual Site Sourcing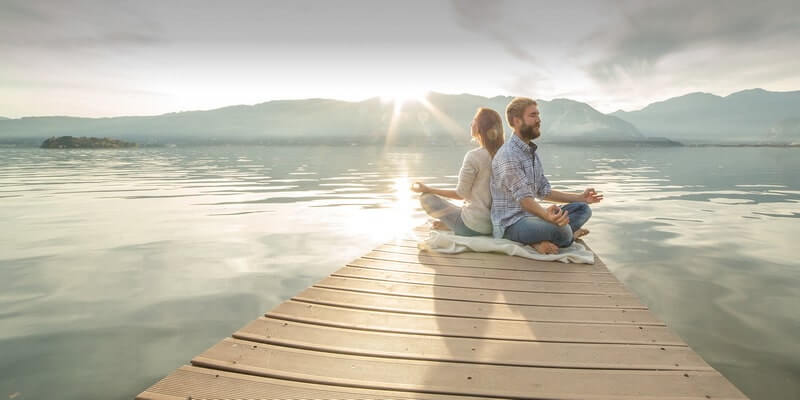 It would be best to consider many factors when choosing between dating sites. The top considerations you shouldn't ignore are:
Age variation
The age provisions differ from one site to the other. Some 3 dating sites are known to offer services to older individuals. Others concentrate on shining a light on gay spirituals. Each website provides varying ages and orientation preferences. Therefore, researching the dating site's intentions before signing up is critical.
The Cost
There was a time free dating websites ruled the courtship arena. Finding such sites is a strenuous activity, thanks to the innumerable scammers that have infiltrated them. Membership-centered dating sites are the thing now since each concentrates on offering particular services in different niches.
Depending on how much you are willing to spend, you can find cheap and costly dating sites to join. Luckily, there's no pressure to pay for a ten-year subscription. You can subscribe to the monthly premiums, quarterly, bi-annual, and annual packages.
However, if a non-paying website is your thing, sites like Tinder and Plenty of Fish should be your go-to options. Be ready to waft through millions of individuals, though. And if you are intent on joining the spiritual singles dating bandwagon, searching for a website within your financial limits is a great place to start.
Trial provisions
Most online services offer a free trial option that allows you to test the waters before committing your funds. The least free trials go up to three days. However, some dating sites allow you to enjoy the test run for weeks. Taking advantage of these freebies is an excellent opportunity to see if you like the community before investing in the membership program.
The basic membership is also a viable option, but it only lets you view the site's features, get acquainted with the interface, and talk to the support team, at most. Taking up the free trial is critical if you want to see the people who've joined the site. You want to know if the members on the site are worth your penny before moving into the deep end.
Cupid's system
Before the online dating era, cupid would hit compatible individuals with his arrow, making them fall in love with each other. Today's version of cupid is a matchmaking algorithm. This software wades through thousands of members, picks those with similar interests and character traits, and suggests them to you.
This system is a lifesaver since it reduces the time you spend moving from one profile to another, searching for potential suitors. It also links you to individuals you're likely to connect with effortlessly. You also get the option of choosing a site that sends you daily matches, meaning you get a pool of potential partners to pick from.
Meaningful topographies
It's essential to search for a singles dating site with a few other features that add to the dating experience. A bit of fun while looking for your next lover isn't that bad anyway, so try out these provisions to see if they offer any meaningful experience to you. If not, feel free to move to websites that narrow down to offering algorithms that are good at finding your perfect match.
Safety centered
Millions of spiritual singles join dating sites to meet their perfect match. This is an excellent thing since you're sure of meeting one or more people on the site. Unfortunately, there's a flip side to this. Some individuals create fake profiles to lure unsuspecting individuals into scamming traps.
Pick sites that are known to verify the authenticity of each profile. One way to know you're in the right place is if you find blog sections with tips on how to date safely online, at the very least.
Trials of Spiritual Dating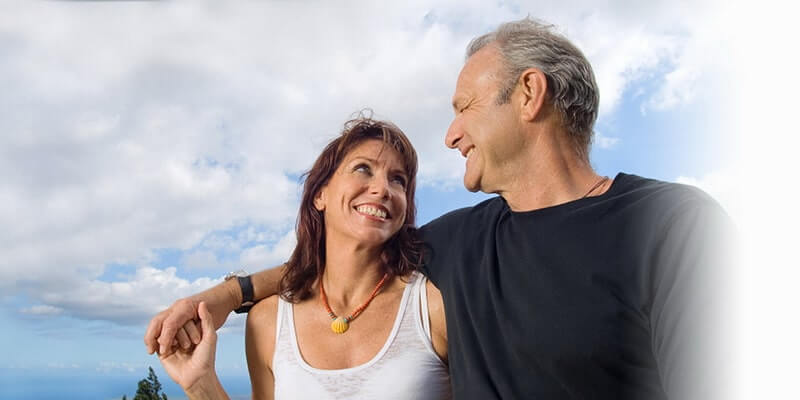 Each relationship has a few demerits that come with it, and spiritual ones are not spared from this reality. Here are the top downsides of jumping into a relationship with a spiritual partner.
Soul-ties
Spiritual relationships have an in-depth connection that aims to connect the souls. Consequently, it is inadvisable to hold grudges against your partner. The importance of not being self-centered cannot be emphasized enough.
Strife is inevitable in a relationship. However, the critical part is accepting your role in unsettling your lover. It is also vital to accept an apology when your partner dishes it out. Centering on blame in a spiritual relationship is detrimental. You have to learn how to genuinely forgive your partner and allow time to mend the broken relationship.
Communication challenges during stressful times
The most integral aspect of any relationship is open communication. It allows the partners to talk about their fears and expectations and air out grievances if any. Healthy communication helps to keep the connection intense, even during trying times. This characteristic allows lovers to move past struggles effortlessly and even grow a more solid bond.
As with most people, their first response is to vent when under stress. In a spiritual relationship, this can be detrimental because the effects are felt instantly, and the wound runs deeper. The consequences of such actions include damaging the connection and relationship if you do not learn how to communicate under pressure.
Next-level openness is required to deal with contrasting traits
Exploring new heights and experiencing different things is part of spiritual relationships. Whether or not you enjoy your partner's hobbies, it is vital to try them and see life through their lens. Aside from connecting with your lover, you also may find a new hobby that you're bound to enjoy a lot. You also open a door of reciprocity, where they participate in your hobbies and try to connect with you through them.
Mutual work on the relationship is vital
At the center of spiritual relationships is the need to share experiences. One of the ways you achieve this is through prayer. It connects you deeper and allows your intuition to be on high alert. Consequently, synchronizing your spiritual and physical activities is inevitable. Surprisingly, this happens unplanned. Joint efforts to grow the relationship keep you joyous, energetic, calm, and leads to a healthy relationship.
Here are the perks of a spiritual relationship:
Inner peace and beneficial communication
Passion and deep intimacy are the core values that build a spiritual relationship. As vital as these characteristics are, it is essential not to make them the center of the relationship. Partners should love and connect with their loved ones first. Making this the base of the relationship ensures that both partners experience peace and are secure.
A deeper connection makes it easy to understand and be aware of each other's requirements. Consequently, solving problems is less problematic. The bond allows you to sniff into your partner's aura and decipher their mood before they mention anything to you. Therefore, you manage to find ways to defuse a bomb before it explodes and causes any significant damage to the relationship.
You grow in the spiritual journey together
Experiencing a spiritual journey alone is okay. Unlike most people, you enjoy the freedom and have a higher sense of awareness. However, sharing this experience with your spiritual partner is more exciting. You access an elevated awakening that is revealed to the two of you. It creates a safe zone to work on your goals together and individually. This journey plays an integral role in creating a solid foundation for your future as a couple.
Open celebration of contrasts
Accepting your partner as they are is vital in a spiritual relationship. You aren't after trying to change them but aim to celebrate their differences. Loving your lover's hobbies and interests isn't the goal, but accepting them is. Allowing them to be themselves without centering on your likes and trying to force your interests on them makes the relationship thrive.
Heart-to-heart talks
Expressing yourself to your spiritual partner shouldn't be challenging since openness is celebrated and upheld in such relationships. You thrive in communicating your feelings and opinions without fretting about the consequences of what you say. Most importantly, you feel free to express yourself to your lover without worrying about the judgment aspect of the communication.
Finding partners that feel more than they act
Seeing that a spiritual connection occurs in such relationships, finding a partner who understands how you feel and puts the emotional aspect of the relationship over actions is vital. Instead of acting on your emotions, they should feel your disconnect. Your partner should manage to empathize with you, whether or not they agree with your point.
You get to grow personally
Personal growth is essential, and you should have a partner that uses the relationship as a bridge to get to your goals. A lover that does not stand in the way of your career, social, and spiritual growth is what you get when you move into the spiritual relationship realm.
The benefits of joining spiritual dating websites
You meet other spiritual singles in one location
Practical matchmaking algorithms are in place
You enjoy an array of extra features for the paid membership
The demerits of paid memberships in spiritual dating sites
Sometimes the cost can outweigh your need to meet a spiritual partner
Not too many niche dating sites are available
It takes time to find the perfect match