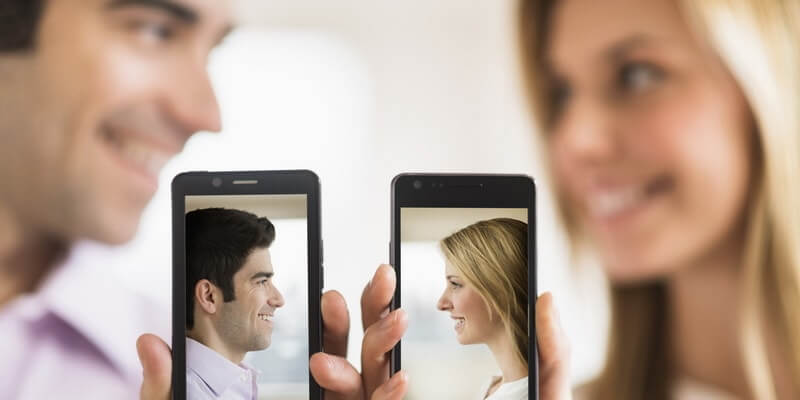 What do you value more in your potential partner? Stunning appearance? Incredible skills in bed? Mutual and friendly support and attention? Well, thoughtful communication includes a lot of things, and if you don't manage to be in line with life priorities of your partner, you can lose this relationship at the very beginning.
Being respectful to each other includes the following:
Ability to accept your partner's hobbies and lifestyle;
Powers to find common ground;
Knowing how to be supportive and thoughtful even in simple communication.
Politics can also become a part of your regular conversations and even arguments. You should be patient and loyal if you're really into further communication with a person. There's nothing wrong in case if you have different views on the political situation in the world. The thing is that you need to know how to be polite and express your thoughts steadily and gently.
International dating often includes this aspect. Politics is one of the most troublesome issues of online dating. Most people prefer not to express their thoughts on the topic until they find out more about each other's background and education.
What's Wrong With Politics?
Such online dating apps as OkCupid prove that females all over the world become more and more interested in the political views of the potential partner. This tendency developed between 2016 and 2018. Now more than 42% of women searching for a soulmate online have added information about their political views to their profiles.
This change in moral, as well as political values was noticed right after the election of Donald Trump. Probably, this is caused by the new president's inappropriate behaviour and discontent towards female gender in general. The quantity of political terms in the media has increased as well as in social networks.
Swipe Left If You Don't Vote
All professional matchmakers agree that more people try to find partners in line with their political feel. It's particularly frequent among young women on singles dating site. They tend to be independent, and they want their opinion to be respected. They are all willing to have a certain weight in society. These behavioural changes started to happen about three years ago. Males slowly get involved in this social movement.
The political division was observed first among women starting to pay more attention to the questions about political issues over sex and intellectual characteristics. It's doubtless that the last election has affected both genders. The most peculiar fact here is that this process changed the online dating chances of men with conservative views.
OkCupid has even added a special option allowing the users to keep their potential partners out of their side in case if their political views are not identical with their own. You can even exclude those who prefer not to vote at all.
Online Dating Is Getting More Complicated
OkCupid even gave users the opportunity to leave special badges in their profiles to indicate whether they belong to this or that political party or movement. You can easily indicate whether you're looking for someone from the American Civil Liberties Union or the Planned Parenthood society.
Is politics a deal-breaker?
Yes, nowadays it happens very often. Quite a lot of women agree that they won't consider a man a partner if his account says he has moderate views on the current political situation. Conservatives are also on the blacklist. If you are indifferent to the political situation in the country, you'll be the most ignored person in social media. Being apolitical for a man makes him inaccessible for most single women looking for a meaningful relationship.
Conservatives are From another Planet
It's curious how tribal people's relationships have become. Each man and woman feel more comfortable and protected while belonging to a certain part of society. They tend to search for the partner in the tribe to avoid potential misunderstanding. We all want our opinions to be respected.
Nevertheless, conservatives have found a way out. They've established many online dating websites and created applications for conservatives only thus dealing with their inequity. This is how discrimination affects the behaviour of the singles in society: stereotypes and uncertain political environment lead to a great number of potentially perspective partners left alone.
This Is So Lame
Political screening results in unfair discrimination for both men and women. It's just that women got into the trend earlier. There's nothing wrong in being engaged in the political life of the country. The trouble is that it strongly affects the development of the nation.
Quite a lot of western men get engaged in distant relationships with Russian and Ukrainian brides to stay away from political engagement. Women from Slavic countries are more interested in meaningful companionships with further chances to make a family. Civic engagement makes no significant difference for them, as they are most fond of loyal and goal-oriented men ready to support them as well as their kids.
The millennials suffer from a tone of social problems. This causes unwanted obstacles on the way to serious matchmaking. The best way to deal with this inconvenience is to be able not to talk politics on the very first date. And at the second as well. Certain things should be forgotten on the way to a mutually prosperous future with a lot of happy kids.
Your perfect like-minded partner may stay out of your sight just because you limit yourself with strategies that do not involve personal approach. Your partner should be valued by:
Sincerity. You will never build a perfect future with someone who is unable to express his/her ideas, demonstrate an interest in your life, and protect you from anyone and anything. Being straightforward is a lot better than belonging to a political party.
Integrity. A person like this values all lives in general and understand that every single personality needs care and attention. A man or a woman like this combines intelligence and thorough understanding of things. Parents like these bring up happy kids able to make their solutions and choices.
Devotion. It includes an ability to be a thoughtful listener, a caring friend, and a supportive relative. If your girlfriend cares about her parents as well as she is worried about yours, believe us, she will make an incredible wife.
Addiction to politics is partially connected with an inability to sustain and develop a personal attitude to numerous life issues. The willing to belong to a group of politically like-minded people is often a result of a one-pointed way of thinking. This desire to be a part of the tribe means that a person is afraid to be a whole person. Don't let someone's ideas control your mind. Orwell had already been through reasoning like this.
Online Dating & Politics: Potential Success Statistics
33% consider a date of people with different views on politics completely ruined. 18% of them are sure the potential partner won't get another chance after the first ruined date if he/she doesn't accept his/her political position.
50% of both men and women say that short-term relationships with the non-engaged into politics are acceptable. 38% of them agree that communication like this may result in an incredible passion for a short period of time.
About 40% of men and women think that talking politics on the very first date makes no sense because it's risky.
63% of the Americans engaged in online dating are sure that a meaningful relationship can only occur in a couple with the same views on the political life of the country.
It looks like this sphere of our everyday life is getting more and more influential in matters of matchmaking. Even online dating and regular texting on the web may result in incredible mutual misunderstanding and aggression in case if your opinions don't coincide with each other.
Use Politics to Increase Your Chances
Sounds terrifying, but you can use this topic as a tool to your better future together. Pay attention to the following things especially if you're still into online dating.
You have to discuss your political views before you enter the desired family life with kids if you don't want always to get involved into unpleasant arguments about the most influential people in your country every single day. Your holiday dinner can be spoiled if your partner relaxed after a couple of glasses of whiskey gets into an argument with you or with one of your relatives/friends. You'll never be able to shift anyone's views on the spot – you should be prepared for it and avoid those who cannot accept your way of thinking.
If you understand you're unable to accept an opposing opinion, you should be polite enough to reject a person willing to start a communication with you. Don't be aggressive and don't provoke aggression in return. It's highly probable that a man/woman you're talking to will be able to support your political vision. Give it time and don't forget about being friendly.
Being on the same political page means saving a lot of time knowing each other better. As a rule, people with the same vision of the political situation in the country have the same aspirations and plans for the future.
It's normal for politically engaged people to be more interested in it than in sex. It doesn't mean that sex life is not essential for them. It says that politics comes first. Only then, they can develop a romance and sexual relationship. Politics is a sort of a filter they get through before they proceed with sincerity and mutual trust.
It simplifies the process and narrows down the circle. As soon as you're interested in the activity of your government, finding a perfect match among like-minded people will be simpler. When two politically involved persons manage to find solid contact, they will be able to support each other in all spheres of everyday life and routine activities.
Political Open-Mindedness Will Save Your Time
The ability to talk straight about your social and political preferences can save quite a lot of your time. Save yourself from awkward situations and ask your online partner whether he/she has certain views on the political life of the country. Ask whether your potential companion belongs to a society of like-minded people and make sure you're ready to deal with his/her thoughts and beliefs.
Online Dating & Political Incompatibility
This will cause you a lot of trouble. Be prepared for the following things:
You will be seriously restricted in communication;
You'll find it hard to be flexible in your actions and habitual ways of expressing courtesy;
The bipartisan relationship is potentially weak;
Politically involved partners belonging to different parties will have no chance to develop a true romance and mutual understanding;
The ability to discuss your political views means your ability to be thoughtful and sensible while discussing your potential everyday problems in a couple;
You'll have to face emotional problems while dealing with your values and views on life.
Online Dating: One Thing to Remember for Politically-Minded Singles
You should learn how to express your attitude towards someone's views politely. It's especially important if your potential partner is apolitical. If you know how to come up with a coherent argument, you may probably develop the same feeling that you have in your crush even if he/she is not interested in the political life of the state. Just make sure you're not categorical and one-sided. Being shallow in politics means ignoring many important points of view that can affect your mentality.
There's nothing wrong in case if your opinion is inconsistent. The worst thing in life is not to listen to other people's opinions to make sure whether you're right or wrong. Be versatile and never forget that you're a part of a big society. Building fences impedes development and prevents further growth and expansion of society.
Bottom Line
It's ok to be politically involved but ignoring anyone with uncommon views on politics is senseless;
Unfortunately, politics provokes unwanted aggression – talk about your preferences before you go on a date, but not on the first date;
Don't impose your views on the potential partner if you don't feel like he/she is going to support you – don't waste your time;
Try not to talk politics on the first eye-to-eye date and hold on to basic conversations about your hobbies, routine activities, and family issues.