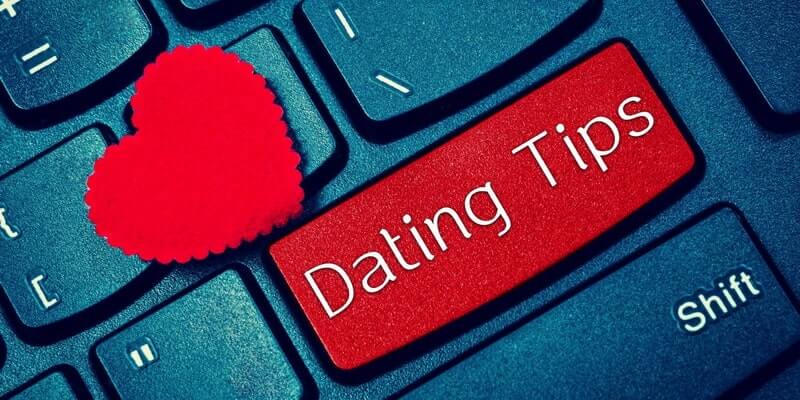 Let's get started. Being in a relationship with a religious person is a whole new world you'll have to explore step by step, especially, if you're atheistic or belong to any other religious confession. In case if you're a devoted Christian willing to get mutuality and spiritual closeness with your partner, but have no idea where to start, the following guide might be helpful.
Ten Dating Advice for the Christians: Initial Steps
Following your religious values may sometimes feel too hard when the feelings towards a person overwhelm you. You cannot sleep, you change your eating habits, you're too frightened of your feelings to share them with anyone else. If it's your first romantic coming together and if you're not experienced sharing your spiritual values with your potential partner - single christian women, there are basic golden rules you need to stick to.
Keep Your "Otherness" In Mind
The Bible actually has assets to be taken into consideration by people who live with God in their hearts. However, there's nothing in the world that can change our human nature. We're are almost the same as animals. But we have the ability to express ourselves emotionally and use rational thinking in awkward and hard situations.
There's nothing wrong in having feelings for people you fancy. The golden rule of each Christian is to be able to withstand the temptations and do whatever possible to avoid the situations where you have to compromise your religious beliefs. This way you'll be able to tame your anger and control your libido. All men on the planet are physically the same, but your faith will help you control your nature.
Avoid Excessive Privacy
As a man, you'll have to find a perfect balance between meeting on private and dating in the presence of other people. The more secret your relationship is, the more chances of being tempted you get. Let your friends be a part of your communication: get to regular group dates, build a friendship with other couples, stay a part of your society in order to avoid compromises between your clear devoted mind and improper temptations.
Find Someone to Guide You
In case if you're young and if it's your first romance experience, you'll have to find someone to help you out with urgent advice. Get yourself a teacher, a mentor, a person ready to help you reach transparency and mutual understanding. Obviously, your mentor should be a devoted Christian himself/herself with a positive family life experience.
Don't Be Too Sentimental
You need to be sure that you're getting what you really want from this communication. Being attracted by a beautiful woman is natural and there's nothing wrong in admiring her beauty. People always get mesmerized by nice things, which is proved by the fast development of numerous forms of applied arts, cinema, photography, and fashion. Nevertheless, there's something you need to keep in mind: excessive sentimentality and overreacting to a beautiful lady can make your relationship develop faster than you might want.
Remember that you search for commitment. Excessive attention to her looks activates sexual pretext and we do our best to avoid it because sexuality is not a base of a potentially successful relationship. Do you know what launches new levels of any relationship except for sex? Your brain and intelligence! Find out common themes for your long talks, start a mutual research work if you're students, make up a list of icy topics for conversation. You'll have enough time for intimacy after the marriage – don't lose your time and try to get on well with each other. Common ground is a must.
Cut It Off If It Doesn't Go Anywhere
If you feel like your dates don't develop into something more meaningful, there's nothing wrong in letting it go. People are different and we're destined to find a perfect match meeting a lot of other people on the way. The greatest tip here is to try not to invest emotionally into a person you're dating with for the first time. Your aim is to get mutual respect and discover each other's traits of character. We date for potential marriage and we search for partners, not for sexual objects.
You Have to Be Like-Minded
Your partner should share your values. Both of you should look in the same direction. Living with God at heart demands mutual support and dedication. If your partner tries to affect your habitual life values and beliefs or cast doubts on your life goals, consider finishing up this relationship and henceforth, be more responsible and attentive in your pick of a potential partner.
Don't Take It To Serious
Be careful not to turn the beginning of your communication into an emotionless interrogation. Being careful with a new person does not mean being reserved and insincere. Just be yourself, don't be afraid to express your thoughts and expectations from the future. Discuss things that almost all people have in common: career plans, family values, and traditions, expectations from a potential partner. Be frank with each other – who knows, maybe this date is your destiny. Don't spoil it by being too grave and suspicious.
Be Careful With Your Expectations
Stick to certain standards and never expect more than you really want to. It's not only about your vision of a perfect woman's appearance. It's the same about character, behavioral traits, and other things that make each person a person. Stick to the most important values for you and don't add up superficial details. No one will ever get married to the Mother of Christ. A Christian is led by genuine faith and devotion. That's what you should hold on to.
Don't Forget About Self Development
Self-improvement is a must. Read good books, watch clever films, and listen to inspirational songs. Don't forget about positive and useful group activities and volunteering. The more warmth and light you emit into the world, the better the personality you become. You'll have more chance to find your significant other if you're kind, open-minded, frank, and always ready to control and alter your temper.
Talk to God
Regard this as one of the key issues. When you pray, you focus more on your tenderness and sensitivity. You start concentrating on your principal desires and aspirations. When you make decisions inspired by God you make them wisely.
Dating Advice: Checklist
Date for a year, but no more than for a year;
Your face-to-face dates should be mostly arranged in groups;
Make sure you're ready to follow the limits and tame your excessive emotionality;
Avoid sexual pretext but try to get acquainted with as many girls as possible before you make your wise choice.
If a man is a part of a religious community, he is limited by numerous boundaries and misconceptions. Love, mutual affection and dedication are probably the most serious issues.
No One Will Love You More Than God
And you will never be able to really love anyone until you love God in return. The sooner you manage to feel the joy of being with God at heart, the faster you'll find your soulmate. Likeminded Christians are devoted to Lord and He gives them strength and knowledge. Every decision you take gets through your heart. If your heart and soul are concentrated on lesser value, you have no chances of meeting a likable woman with Christ in her heart. Accept the Lord and you'll be free from any constraints created by the consumer society of today.
Never Invest Your Energy into Wrong People
Being single-minded is a burden especially in matters of faith. Finding a partner in such a varied community of people is tricky.
The first thing you need to accept is that online communication can be very helpful. It's a good chance to find out more about each other's interests without being attracted to each other physically. Several decades of years ago, this type of communication was inaccessible and people had to deal with such things as arranged weddings in order not to interfere with the religious beliefs of the society. Young people didn't have much of a choice while getting married.
Yes, they were devoted Christians and they respected each other throughout the years. Nevertheless, this process didn't look fair. Your partner is your destiny. Finding our destiny is a very intimate process that includes your personal wishes, your faith in Lord, and your ability to make decent choices.
Online dating websites for Christians help you avoid spending too much time and energy on people whose aims and aspirations don't go in line with your own ones. You'll never have a wrong person by your side if you make your investigation through the profiles and have a discreet remote communication before you see each other face-to-face.
Christian Dating: Questions to Answer
Does she have enough faith in God? Having a sincere faith in the Lord means a lot more than going to church once a week. Being devoted means that a person understands the Bible, prays regularly, and develops from the spiritual point of view. A crucifix on her chest is not a sign of pure faith.
Isn't it going too fast? It depends on want initiates the speed. If it's solely about physical attraction and emotionality, then yes. You're definitely doing it too fast. If it's about your mutual self-development, your self-improvement, and your self-respect, then it's ok. If you're drawn to each other by means of thoughtful communication, everything is going the right way. It simply looks that you've managed to find the right person to be with.
Isn't it going too long? Well, that's a very intimate and personal thing to speak about. Everything depends on the character of your interaction. Usually, if you're dating for about a year and it seems that you're not about to move to the new levels of your relationship, it will be better to finally decide who you stay for each other – devoted friends or caring partners ready to enter your future hand-in-hand. Don't waste each other's time and remain friends. Release each other to continue your search and don't forget about being kind and godly.
Should online dating be long? Use it only as a tool helping to find out more about each other's peculiarities. Online communication implies flirtation and a sort of feistiness. There's always a chance to drop a line, to send a tempting message or anything that creates illusions and prevents meaningful contact from development.
What if we are likeminded, but she is not physically attractive to me? The church doesn't encourage people to get together if they don't feel physical attraction to each other. After a while, this may result in a difficult and hurtful relation. In case if you're not sure you'll be able to stay with a godly girl because of her appearance, just give it time. Try to hang out with her, stay closer to her in a company, don't prevent yourself from communication. If it doesn't turn into anything more significant, don't be afraid of this feel – you might have found a likeminded friend which is a great rarity as well.
Questions to Ask Your Partner
How important are Jesus, prayer, and church in your life?
Have you read spiritual books?
Why do you need a relationship with me?
What are your greatest motivators?
What is your attitude to alcohol?
What is your attitude to mass media?
What kinds of music/ films/ books do you prefer?
What do you think about a healthy lifestyle?
Are there any red flags you can tell me about before we go on?
Why do you like me?
Do you pray about us?
Christianity doesn't approve of rushing into something spontaneously. Make up a list of questions you'd like to ask your potential partner and don't be afraid to discuss her interests and ways she sees her future in married life.
Don't make it exhaustive. Speak out the things you're most interested in. Don't concentrate on superficial issues.
More Ground Rules to Follow
These are dating advice that can be suitable for all decent people willing to create a society of meaningful and caring families with healthy kids, intelligent parents and long-living grandparents.
Trust Your Nearest and Dearest
Your fateful friends, as well as your siblings and your parents, can always be trusted. If these people have always been a support for you and if you're not to follow their advice, it's high time to let them cut into your new relationship with a woman you fancy. If your family lives with Christianity in their hearts, they will help you see what's really going on. They will save you from the potential mistake and prevent you from more disappointment.
Stay True
If you're looking for a soulmate, you should be able to open your soul as well. This way your chances of getting someone ready to share your journey through life will increase. When you stay yourself, you slowly release yourself from unwanted anxieties.
Keep Your Pure Faith
Never be afraid to show it off. That's the only opportunity to find someone with the same life goals and priorities. Don't be afraid of your faith and sincerity, because your affection to God will help you out in all life situations. Use this affection and show it off to see whether you get the same reaction.
Friendship & Love Are Very Close
Don't be afraid if you feel like your friendship is turning into something more special. Let it go because it seems that God has made up a plan for you. Most families living with Christ in their hearts agree that friendship is a massive and very strong foundation for a long-lasting mutual commitment. You meet each other at the events arranged by your community members, you find that you have common interests, and suddenly, you realize that this devotion and pure faith will result in a fruitful and loving companionship. The spirit of friendship creates miracles!
Honesty & Integrity
Christians devote themselves to godly affairs every single day. Nevertheless, they also have plans for the future, they do enjoy life, and each of them has his or her own inspirations. Never overshadow your communication and always speak out about your aims in life. Are you willing to have a lot of kids? – Tell her about it. Do you want to start your new life in another part of the world? – Share your plans with her. Do you need time before you're finally ready to accept a new partnership? – There's nothing wrong in telling her about his beforehand.
Your honesty will help you live without false expectations, regular misunderstanding, and disappointments.
Bottom Line
Christian dating on international dating service implies a lot of things, but the key elements of it are the following:
Make sure you live with Christ at heart – only this way you'll manage to actually love someone;
Listen to the advice of your closest friends and family members from the community or find a mentor to guide you through the questionable events of your relation;
Stay open-minded and easy-going, and never try to hide away your real intentions from your potential partner;
Don't concentrate on the appearance – the basis of a meaningful companionship is a common ground composed of mutual interests and life values.