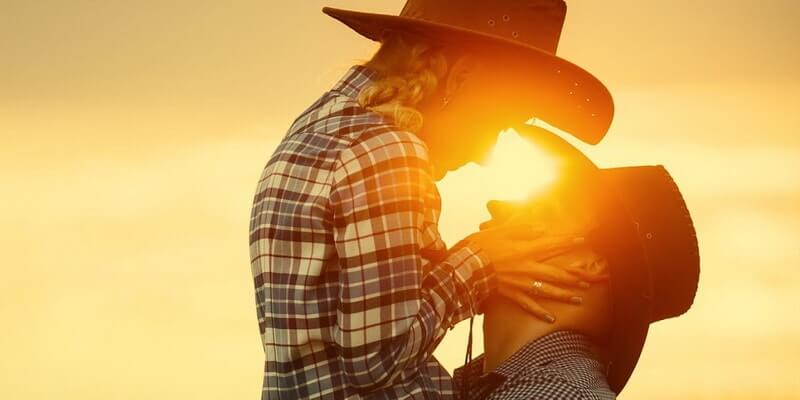 Distance is one of the strongest tools to test the strength of your mutual connection. The longer you are able to sustain the communication, the stronger it gets. The world of today gives us access to a ton of online matchmaking platforms and mobile applications. Now you don't have to wait weeks for another handwritten letter because your significant other is always ready to chat.
Unfortunately, this simplicity has a serious impact on how we treat and appreciate each other's attention. As soon as almost all people regularly interact with each other via mobile applications and social networks, they start feeling a bit lazy as interlocutors. Online interaction often results in the following:
Inability to communicate continuously. Just think about it: we often have to ignore somebody's messages just because we don't have time. Eventually, this turns into a habit. You start putting of the communication until tomorrow, next evening, week, month… The absence of the exciting anticipation from the good old times without internet has almost completely gone.
Wrong expectations. Quite a lot of people have a tendency to expect a lot more from their potential partners. This problem is often observed among men who date Ukraine or Russian brides. They expect all of them to be family-oriented, humble, and supportive. But no rule comes without an exception. Photographs in the profiles can be fake as well as the information provided in the account of a girl you fancy. You'll have to be wise and thoughtful not to get disappointed.
Misinterpretation of thoughts and emotions. Online dating has nothing to do with regular communication. Our conversation includes a lot of aspects: posture, gestures, body language, voice tones, glances, and more. Texting completely excludes these undertones of your mutual interaction. That's where the misunderstanding may appear, and this is the reason why you should learn to be maximum sincere while chatting via online chat messengers.
Long Distance Relationship Is Not Bad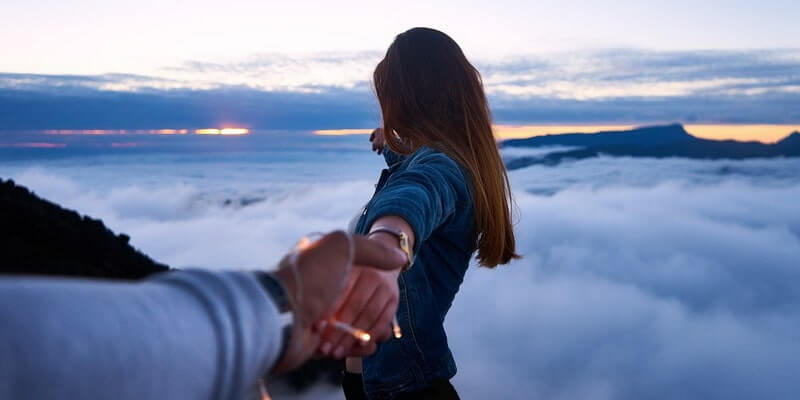 It definitely teaches us a lot. The following points will help you reconsider your negative thoughts about the disadvantages of online interaction.
It helps you feel you're ready to get through anything
The ability to sustain your long-distance relationship for a long time makes you understand that your couple definitely has potential future. It means that you'll be able to get through a lot of trouble together because you've already managed to deal with one.
It stimulates teamwork
You do it while developing your best personal qualities: patience, understanding, thoughtfulness. You do a lot of work in a couple to sustain the invisible, but the powerful thing – your mutuality.
It protects you from mistakes
This aspect is particularly important for reserved and shy people opting for their first meaningful romantic contact. It's a lot easier to break up a disappointing distant conversation. The trouble of a regular real-life interaction is often based on your wrong vision of a person and misconceptions.
Sparkles start flying in the air because of the physical chemistry and you immediately get addicted to a person without getting to know him/her better. Breaking up a relationship like this will be very complicated from both moral and physical points of view.
Basic Rules to Follow
The following list of tips on how to keep it going may be helpful for those who still doubt the whole idea of online dating with Russian, Ukrainian, Asian or Western ladies.
Planning is the key. Plan your conversations; develop your personal system of notifications about intimate important events for your couple. It will help you exchange little romantic presents and pleasant things with each other. Every little bit matters when we talk about the development of distant contact.
The rarest physical contact will cure the pain. Understand that you will have to find ways to see each other from time to time. In case if both of you depend on a strict working schedule, the best way to have an enjoyable time together will be to plan a vacation. When you know you have a chance to date at least two times a year, it will soothe the tension.
Become a part of the family. Involve your families into your communication. Meet each other's family members and visit each other's homes when you're on vacation.
Do things together. Try to include mirror activities in your distant communication. Watch a film together via video chat. Prepare a dish according to the one recipe at the same time. Suggest reading the same book to discuss it further. Find out common activities you're into. Share your experience with your partner and keep track of your mutual interests.
Be frank. You should be able to stay as open as it is possible. It's one of the key things in building a distant relationship. You're already divided by a huge gap and there's no need in being shy and reserved. Your excessive silence combined with the desire to hide your significant life issues will result in an almost immediate breakup. You'll have to find the courage to express your real feelings and demonstrate your meaningful intentions.
Include video chats into your dating schedule. Try to make it a habit. Besides, the modern world of today does not demand any additional payments for regular video communication. Just pick out the right time and do it. The best thing here is not to spend too much time to get prepared for a conversation: don't invest too much time in your look. Just make sure you're neat and well groomed. Don't try to produce a false impression with the help of make-up and other tricks.
Regular updates. Share your pictures and stories in the same way as most people do it in social media. Make cute selfies of you in the mornings, share the photos of your meals, and don't forget about the pics you take at numerous events. Your far away beloved partner should know everything about the key moments of your everyday life to become a part of it. Ask for the same in return.
Long Distance Relationship Needs Quality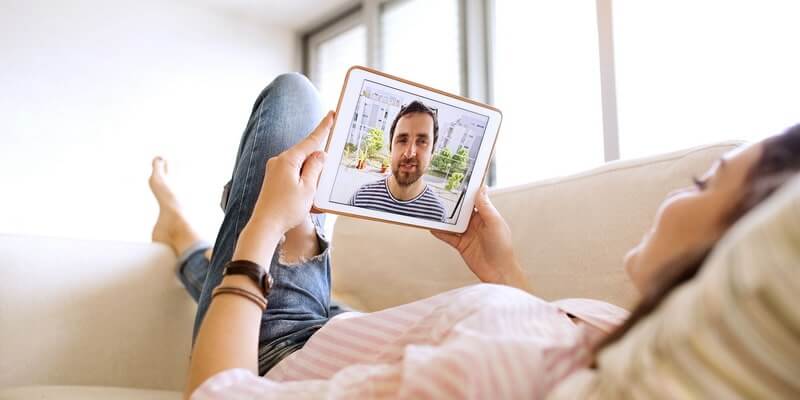 Quality in communication, quality in expressing emotions, and quality in appreciation signs. You have to invest your time and feelings in high-quality conversations with your partner. If you opt for a meaningful companionship in the future, you'll have to spend a decent amount of time to share your deepest life values and hardest experiences. You'll need to tell what you really think about this or that thing and you'll also have to understand that your sincerity is the only tool to a thoughtful matchmaking process as soon as you don't have a chance to communicate face to face.
Don't forget about the following things:
Be positive and don't outpour your negative emotions on your partner. There's nothing wrong in sharing your worries with your significant other, but you'll have to control your emotions even if you're at the peak of the crisis.
Make your partner feel special. Share your happy and sad stories and ask for his/her opinion. Most men agree that Ukrainian and Russian brides are probably the most sincere in matters of conversation, so don't try to hide your emotions from them.
Think before you speak out. Your anger or aggression is not always objective. Don't get too emotional in matters of communication with a woman. Make sure the things you say are real and never exaggerate the existing circumstances.
Don't try to be better than you really are. It's especially important in case if you are involved in a long-term online romance getting ready for your first real-life date. Forget about the masks and never try to hide the real you under a disguise. Don't try to meet the expectations of your potential partner trying to alter your most significant qualities. All of us have negative and positive characteristics. You'll have to accept the fact and be maximum open about your real qualities and life values.
Quality Includes Appreciation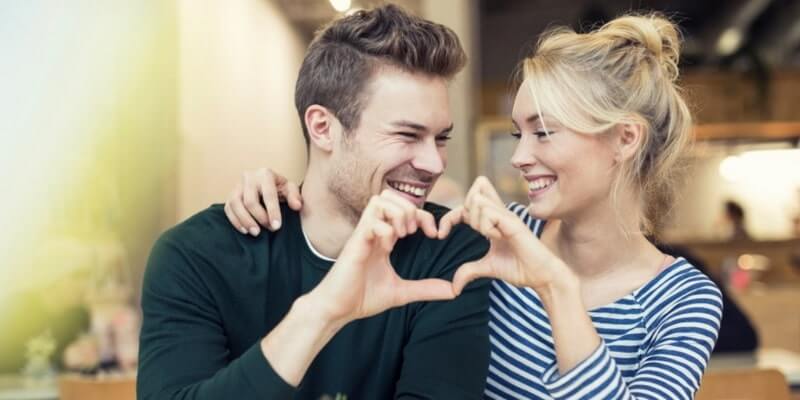 Online interaction demands a lot more in addition to regular texting and chatting via mobile messengers. Don't forget to:
Thank your partner for anything special happening in your relationship;
Ask him/her about everyday routine matters and sharing sincere advice;
Listen to his/her complaints about everyday life issues, work, studies, children, parents, etc…
Make sure you're ready for everything. Romance does not only include positive interaction. You'll also have to share sad moments and disappointments. Nevertheless, you'll also have to find ways to bare your soul in return. Mutuality is the only thing able to keep your bond afloat.
One of the most casual tips is to send regular love letters. Share the memories that you love most and save screenshots of the messages you enjoy best of all to share them with your partner. Make notes about the most unforgettable memories. These motes and screenshots can be very helpful in times when you have no idea on how to create an original greeting or a congratulation.
Females from all over the planet are fond of little presents. Russian, Ukrainian, Asian, and Western girls appreciate care and attention. Even if you're far away, there's always a chance to produce the right impression. Remember, that you don't have to invest in costly gifts and your signs of attention should be meaningful first place.
Get to the local bookstore and devote some time to choose a book in line with the outlook of your partner;
Stay in line with the gigs of his/her favorite music bands and give the tickets as presents;
Be able to stay out of the box and share anything that actually comes out of your heart.
Find the courage to show your emotions. Make your partner understand that your interest extends beyond the boundaries. In case if you opt for thoughtful and meaningful matchmaking, you'll have to be straight about what you think and feel.
Relationship from Afar Demands Togetherness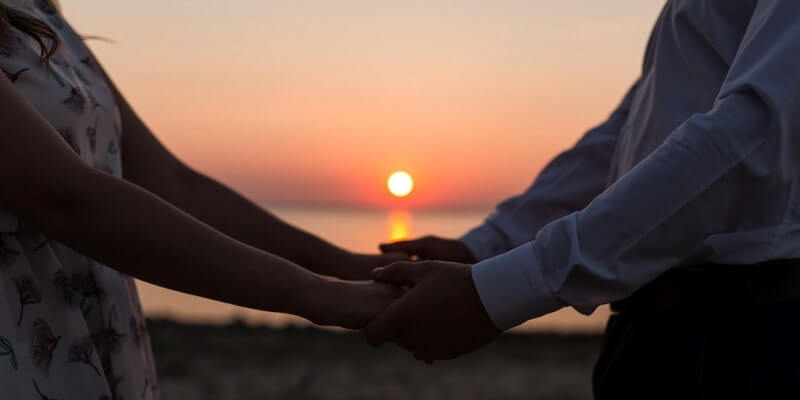 You must do your best to devote the most of you to your partner when you get a rare chance for an eye-to-eye date. Forget about the gadgets keeping you in line with your online social life and do your best to get detached from social media. Your female partner will get incredibly disappointed in case if you pay too much attention to the annoying notifications on your phone. Your meetings are already too rare to be even partially ignored.
Don't be surprised, but intimacy can easily be built through distant communication. You'll just have to be open-minded and reciprocal at the same time.
Remember that if you opt for dating Slavic women, Ukraine and Russian brides mostly demand sincerity and emotional connection. They are not always searching for lovers – quite a lot of them are interested in sincere friendship. Don't be led by misconceptions that all females of Slavic origin look for someone to maintain them from a financial point of view. Actually, quite a lot of them search for males able to be intellectual and mentally strong at a time.
Ukraine and Russia of today have nothing to do with misconceptions
Women from Ukraine and Russia are often considered reckless and irresponsible. Most men think they only care for the financial aspect of their potential husbands. Well, this is not totally true. Gold-diggers can be found on all continents and Slavic countries cannot be exceptional.
Pay specific attention to the following things if you're not experienced in online communication or afraid to be seduced by a manipulative female:
Never tell her about your real material conditions;
Never try to impress her with your material conditions;
Never attempt to emphasize the fact that material matters are of the highest importance to you.
Gold-diggers will always be waiting for the hints from your side to start pressing you hard with their attraction and charm. Remember - NEVER try to impress a woman with your financial achievements in case if you really need a mutual connection. You'll get a great risk of getting into another trap.
Be Wise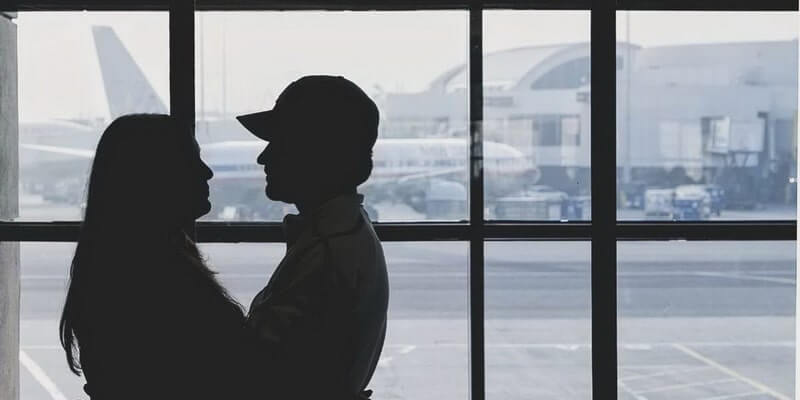 This tip is especially useful in case if you're a wealthy and charming single man from the west looking for your destiny. Demonstrating your fortune on public will dazzle almost any woman. She will be fascinated and all yours. Nevertheless, you should keep in mind, that your image has nothing to do with the real you. Your personality is not about financial issues. Make sure your potential partner knows nothing about your way of life in case if you're a successful businessman. The next tips will be useful:
Rent a regular taxi;
Don't pick out the most luxurious restaurant;
Don't spend money on a new outfit – invest it in a cute present: sweets, flowers, a bottle of nice wine or a toy.
One more tip that will help you find a perfect partner is to be unpredictable. It's especially crucial if you are fond of extreme sports or unconventional pastimes. Invite you're your online crush to a horse riding session or to an amusement park instead of a habitual restaurant or a luxurious bar. Most Russian and Ukrainian singles have spontaneous character. They will appreciate your ideas.
Ukraine Brides & Russian Single Women: Family Is Their Priority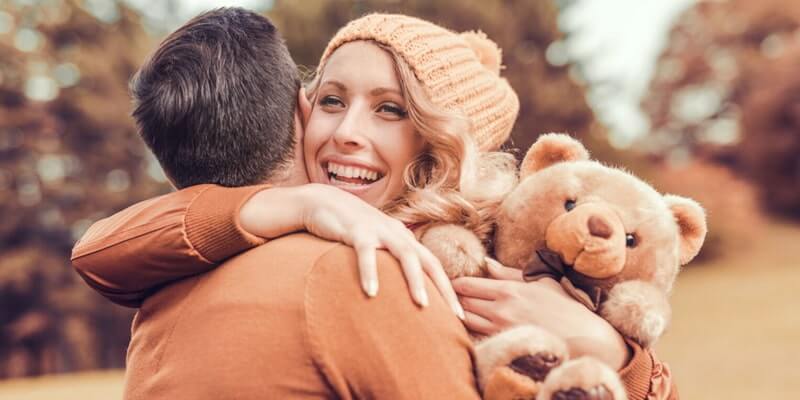 Russian and Ukrainian girls are as hard as potatoes. You'll hardly break them with your emotionality or harsh attitude.
As soon as Slavic women are more traditional in matters of relationships, they regard online matchmaking as a possibility to get a husband with meaningful intentions. Russian and Ukrainian brides are different in many matters, but they do have something in common.
Their vision of matchmaking is never complete without a long-lasting relationship. When they date a single man, they imagine him to be a potential husband, even if they are not intended to get married.
They have a deep respect for the elderly family members and tend to listen to their advice when being in emotional or psychological trouble.
Giving birth is essential for them. Even if a lady is more interested in getting an education, it doesn't mean that kids are not important for her. It merely means that she wants to gain professional success first.