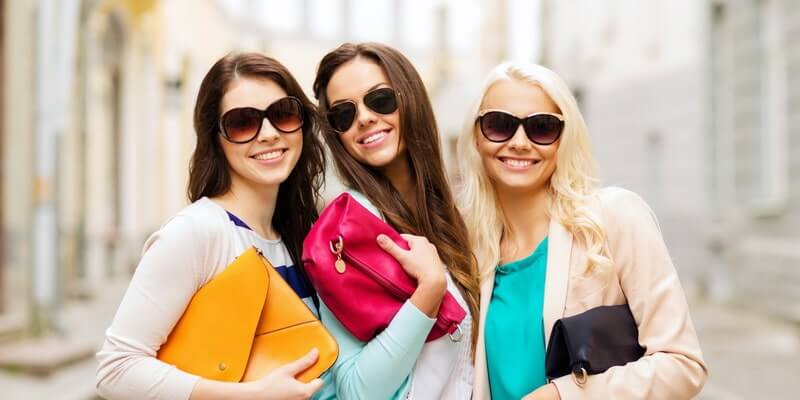 Eastern European women are very beautiful creatures who will impress you from the first sight. Their qualities are exceptional and millions of men dream about having them as partners.
If you look for single Ukrainian women, you can find a lot of them on our website. There are a lot of pretty girls who are interested in long-term relationships. Most of them would like to meet a decent European man who will be reliable enough for building a family.
What does an Eastern European woman look like?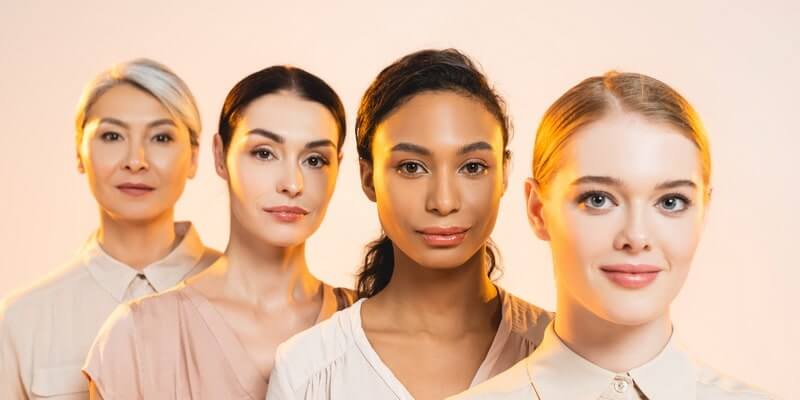 Eastern European girls are truly beautiful. They are used to take care of themselves, so they always look young and stylish. Most of them have the light skin, blonde or dark hair and slim bodies.
They are very neat, you will barely see a Slavic girl walking in a hoodie. Eastern European women prefer elegant dresses or skirts, high heels and tights. They are informed about fashion, so young girls can wear over-size clothes but mature women like more feminine things. What are Ukrainian women like? They are known for their elegance, resilience, and unwavering dedication to their loved ones.
Average Eastern European women are modest. But if you face a gold-digger who haunt European men to get their money, they will look quite vulgar. Heavy make-up, flamboyant nails and excessive flirting are their traits. Be careful and choose your partners properly.
Russian single women are obsessed with slim bodies, so you will barely meet a fat girl. Most of them go to gym regularly and follow numerous diets. At the same time, their bodies are very feminine and seductive.
Most of these girls prefer classic styles. It means a lot of dresses and skirts. If you are going to spend a night together, be sure she will wear a wonderful lingerie to seduce you.
Average Eastern European women wear a lot of jewelry and they don't mind you to buy them a new ring or something. It's a nice gift to please your partner.
Eastern European woman traits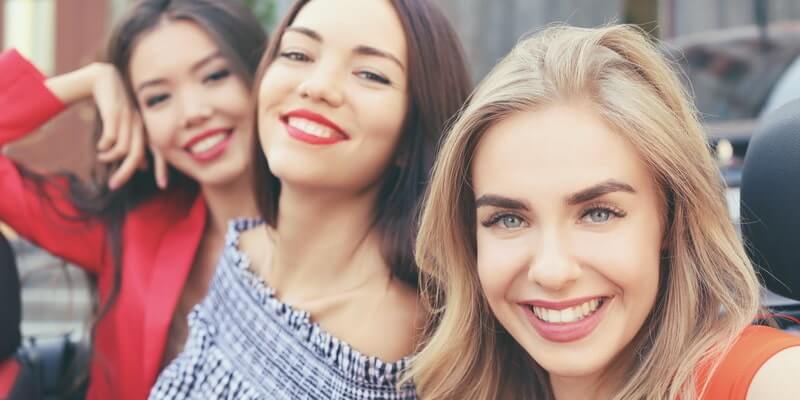 Meeting Eastern European women will lead to a happy family but you should know about their common personal traits. This way you can understand your girlfriend better.
They are very emotional
If you meet Eastern European woman, you will realize her mood changes very fast. One moment she is happy and smiling and another moment you will see some tears in her beautiful eyes. Try to get used to this emotionality.
They can cry when watching a sentimental movie or when you say a joke that can be a bit offensive for them. Try not to upset your lady. If you feel you said something wrong, better apologize.
Eastern European women are supportive
They are ready to help their husbands. These girls are good listeners, so you can trust them completely. They will support you in any situation, so they will be not only lovers, but true friends for you.
A girl will be always by your side whatever happens. You can count on her help and she will give you a good advice.
They are well-educated
If you look for Moldovan brides or other Slavic women, you will be pleasantly surprised with their high level of education. Most of them graduated from universities and even after that they keep studying. They attend different courses and they read a lot, so girls can maintain any conversations. You will never be bored with them, but at the same time Eastern European women don't like stupid and banal men. You will have to match your girlfriend.
They are family-oriented
If you look for a woman for serious relationships, Eastern European girls will be the best option. They dream about a marriage from their childhood. They are ready to raise children and to take care of their husband. Don't meet Eastern European woman if you don't plan anything meaningful. If she finds out you need her for sex only, a girl will be really offended.
They are good house keepers
An average Eastern European girl is very neat and she likes to take care of the house. These ladies are good at cooking and they will surprise you with a lot of tasty local dishes. You will never be hungry with this partner! Slavic girls cook very nutritious and sometimes weird meal but over time you will definitely like them.
They are good in bed
Beautiful Eastern European women are very passionate. At the beginning of your relationships you may find them a bit cold and modest. But once she gets to know you better, she will be very brave. They aren't selfish, so they will be glad to please you in bed. Just let her know that everything is serious between you both!
They are caring
Are you tired to be alone when being sick? Your woman will bring you chicken broth and oranges these moments! She will take care of your health like your mother, so you will feel very warm and cozy around her. The same way she will take care about your children. She will love them like her own ones, so you can count on this woman who will bring a lot of happiness to your home.
Dating Eastern European women in 2023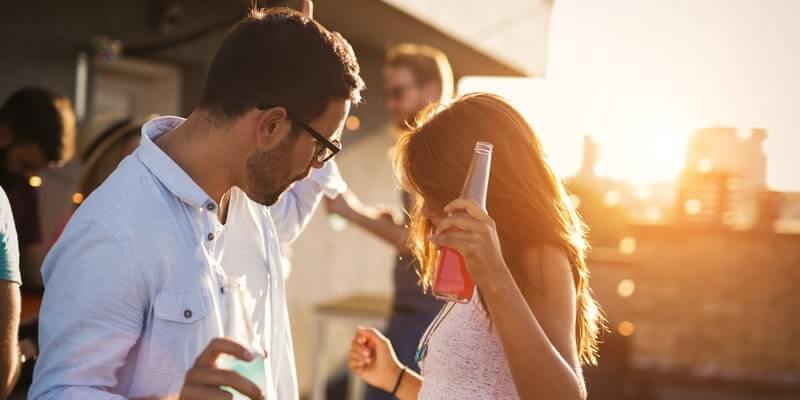 Meeting Eastern European women is very tricky because they are unique people with their own culture and traditions. But if you are a gentleman, you will have all chances to win her heart and to become her regular partner. Do you want to find Belarus women for marriage? We will give you some recommendations that will help you to build happy relationships with these ladies.
Eastern European dating implies that you pay for almost everything. Slavic ladies don't like to open their wallets. They take it for granted when a man pays in restaurants, theaters and cinema. Whether you like it or not, but if you allow her to pay, especially on the first dates, you will lose her.
Be polite. Don't say anything rude or ambiguous. You should make gentlemanlike gestures. Help her to get out of your car. Open a door in front of her when you go somewhere.
Make some gifts. Eastern European women dating means regular gifts. This way you show your admirations. If you aren't rich or aren't sure about her feelings, your gifts don't need to be expensive. Send her favorite flowers. Buy some candies or cakes. Buy a nice perfume. If you know each other well and have intimate relationships, you can buy a seductive lingerie for be. Make gifts from your heart. Don't think a woman owes you anything. If you please her, you will win her heart for sure.
Tell her about your intentions. Eastern European dating is sincere and transparent. A woman should be informed about your serious plans. If you want to have sex only, you can find other girls who want the same. Don't try to lie a woman.
Organize your meetings in an interesting way. Think about something new every time. If you go to the restaurants only, your partner will be bored eventually.
Introduce her to your parents. This way you will show you are ready for a marriage.
Are you ready to make her a marriage proposal? It should be really beautiful! Women like generous gestures, so she will be happy to see something really breathtaking (a lot of flowers is obligatory). There are a lot of chances she says yes to you since most of Eastern European women would like to marry a nice foreign man.
Eastern European dating culture
An Eastern European girl is a pretty creature who deserves all the best. If you want to look natural while meeting with a girl, you should know about some cultural differences. Let's look at them.
An Eastern European girl can be a bit infantile in romantic relationships. It means you should always help her. Does she need to take her cat to a vet? Give her a ride. Doesn't she have enough time for cooking a dinner? Order a food delivery to her home.
These girls like chivalry. If you write a poem for her or buy her a huge bouquets of flowers, she will be happy. Just don't overdose with compliments not to sound too artificial.
Sometimes Eastern European women dating is a bit puritanical. Don't rush with the first sex. Let her know you better. Don't touch her in public unless she doesn't mind it.
You will have to spend a lot of time with her family. Her father will test you and her mother will try to find out if you are able to take care of their daughter. Be polite and nice with her parents. Try their food and say it's really tasty even if you don't like it much. Don't refuse to eat, it's offensive for Eastern European people.
Don't be surprised if your girlfriend talks about the marriage after several months of your communication. They want to be in the official relationships. If you aren't ready for it, better look for another option. Remember that most of these girls want to have kids, so even if you have children, your wife will insist on her own ones.
Where to find an Eastern European girl for dating and a marriage? There are a lot of pretty women on our website. If you feel lonely and unhappy, create a profile here and you will find a lot of ladies who want to chat with you and to rid you of loneliness.
Let her know she is special. This way you can build serious relationships with a woman. We recommend you to learn some phrases on her language to be closer. She will be happy if you speak her language even if you both speak English well.
If you can't find anyone for the first weeks, don't be upset and keep trying. Sometimes it's difficult to find true love, so it will take a lot of time before you meet your soulmate. Be careful with other dating websites. Many men prefer to create several profiles on different platforms to be more efficient. But you should know that there are a lot of scammers on the Internet. Don't send your personal nor financial data. Don't send any money to unfamiliar women. Try to find out as much as possible about your new friends, you can use their social media to do it.