Meeting someone online is a gripping and exciting event. You talk to a woman for hours and eventually you decide to ask her out. Even if you fell in love in your new online friend, be careful. You need to get them know better before a real date.
Psychologists state that more than 70 percent of information we can get from another person without any words. It's a non-verbal perception. But, chatting in the Internet, you can't feel the smell, catch the intonation and look into the loved eyes of your partner. That's why our impressing can be deceiving. We will give you online dating questions that will help to build the conversation in the app. Most of these questions you must ask before a real meeting. This way you will avoid a disappointment related to high expectations.
Online dating questions in 2021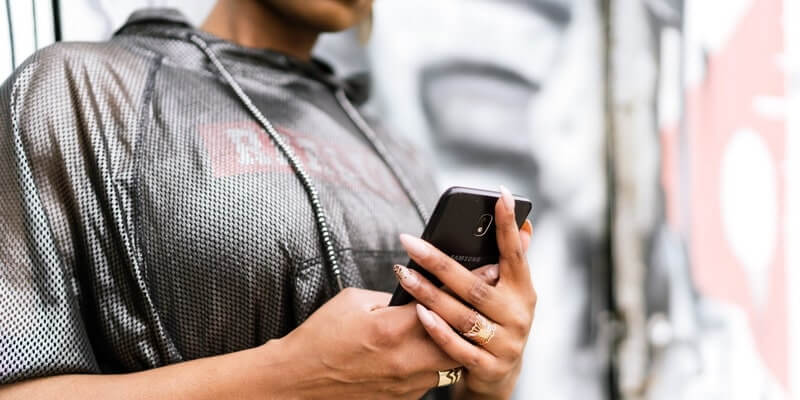 If you talk to Russian women or other Slavic girls, you need to learn about their mentality before asking serious questions. Be initiative and try to keep the conversation lively. Ask something that requires a detailed answer. If a woman says only «yes» or «no», she isn't interested in your personality. In this case you can barely ask her out. Remember that she also should ask you about something. Following this rule, you will find new interesting topics for the conversation effortlessly.
Questions to ask when dating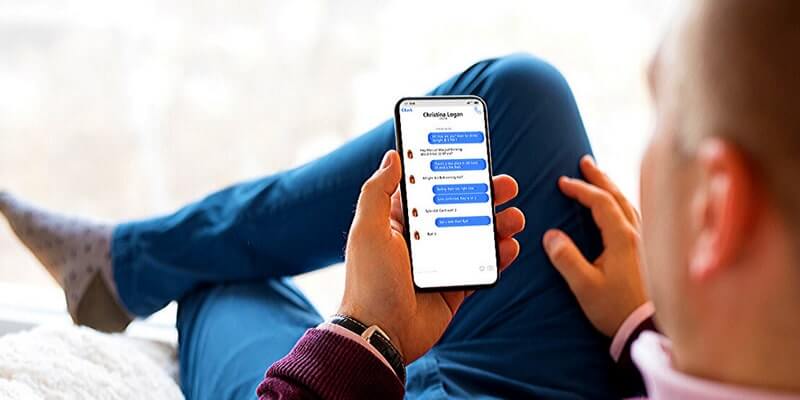 If you want your real meeting to go smoothly, make a list of things you are going to talk about. Do it in advance and memorize the important points. We will give you some examples that will help you to get closer.
What are your favorite movies?
It's one of the popular questions to ask when dating with a nice woman. It's a banal variant but it will help you to avoid the uncomfortable silence. You will know about tastes of your interlocutor. If you meet in reality, after this question you can buy the ticket to the cinema and spend time in more romantic atmosphere.
Even if your tastes are different, don't mock at your partner. Try to share his or her interests. Who knows, maybe you will explore a new genre for yourself!
Tell me about your hobbies
Another universal question that can't be neither offensive nor tactless. A beautiful woman will definitely tell you about her leisure. Reading books, watching interesting movies, going to gym and travels can be considered nice hobbies. From this simple question you can know about her habits (both useful and harmful ones), preferences, an intellectual level and even about her financial conditions. Remember that some hobbies require quite a lot of money to buy equipment and other necessary things.
How are you used to express your love?
It's a typical dating question for couples who definitely feel sympathy to each other. It's better to tell about that in reality. This way you can switch your simple conversation to more intimate actions. When she tells you about her behavior when being in love you can ask her show some things on practice to spice your date up. It's a tricky question that suits for couples who knows each other quite well. If a woman doesn't get used to you yet, you can meet the shyness and rejection. Be careful with these intimate subjects, especially when you meet with Ukrainian women. They are known for their modesty and serious feelings.
What are your favorite dishes?
When you are meeting someone online in person, it's the best question for a real date. In particular, it can be helpful when you both are at the restaurant. You will know about what she likes, what wine she prefers. After that it will be easier to organize your own romantic dinner at home. If you meet with a foreign girl, it's the best opportunity to learn about her national cuisine. These conversations about tasty food can last endlessly!
Questions to ask before dating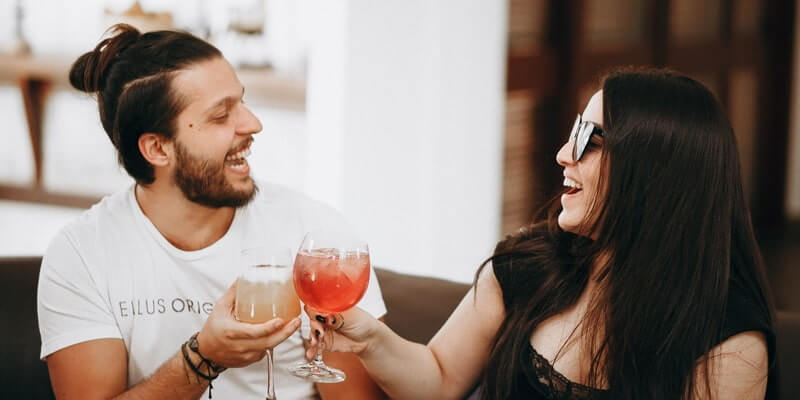 If you haven't met each other in reality yet, you should be careful and prepare for the meeting. Some useful questions will help you to avoid an undesirable person with opposite goals in life. Some of them are necessary for escaping a dangerous woman who will try to manipulate you.
If you could get anything, what would you choose?
The online dating questions to ask her include the ones about material and spiritual subjects. Using this trick, you can check a girl for the obsession with financial things. If she chose a new fur coat or an expensive car, it will be a dangerous sign. These women can use rich men like a tool for their material goals. Besides, these people are very plain and boring. If you are well-cultured and educated man, you will be barely interested in such a down-to earth woman.
At what time do you go to bed?
Numerous questions to ask someone you met online can include this innocent variant. Modern people have to survive in this busy world. Some of them sacrifice their sleep to do everything on time. A girl can prepare to exams or hang out with her friends in the clubs. Asking this thing, you will understand who she is. It's important to know each other's schedules before getting into relationships. It will be hard to maintain them if you are an «owl» and she likes to get up early.
Tell me about your advantages and disadvantages
This question will help to understand the self-esteem of the partner, their ability to be critical of their drawbacks. Sometimes we have to reveal the dark sides of our girl after months of even years of the relationships. It can be painful and devastated. That's why it's better to clear the situation before the first meeting. The earlier you find out it, the more likely you will avoid disappointment.
Remember that a woman can hide her negative traits. It's unlikely she will tell you about a dishonest behavior, cheating in the past or the tendency to making scenes. But if you pay attention to her words, you can find something interesting for yourself.
What do you think about jealousy?
Jealous people destroy everything not caring about other people's feelings. Sometimes they are dangerous for romantic relationships. Jealous girls tend to make scenes and express their emotions in a very peculiar way. Sometimes they even can be violent. That's why it will be useful to ask if a woman is jealous and how she expresses her negative feelings. On the other hand, the complete absence of jealousy can indicate the absence of interest. You don't need to meet with a selfish and cold woman. So be careful and assess her answer with all your attention.
What's your attitude to free relationships?
If you need the tricky questions to ask a girl online, here it is. This variant is suitable for men who don't want to have family and children. Sometimes it's nice just to meet with each other from time to time, have dinners and wonderful sex. If a woman shares your views, you will be a strong couple. But it's worth to find out it before the real meeting. If you ask this question during the date, you will face misunderstandings. Most women are looking for serious relationships. They can be offended with your offer. That's why ask this thing in the Internet. If a girl disagrees with you, just switch to another person in the dating app.
Things to ask women in 2021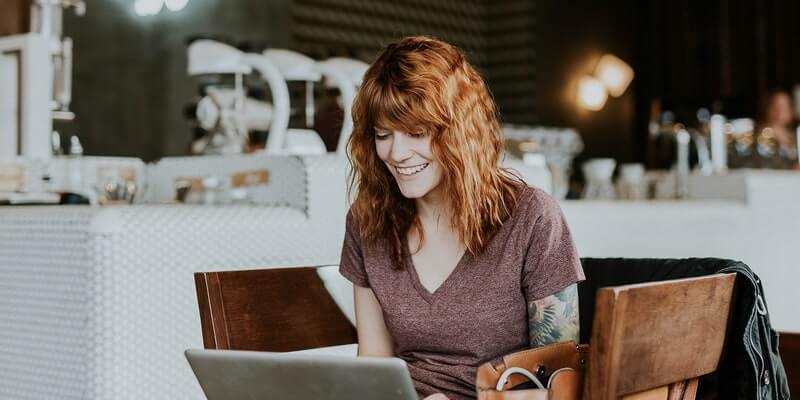 The best questions to ask on a dating site are sincere things that will help you to get to know each other better. Some of them are related to the personality, others can imply more intimate topics. We will offer you several examples of the questions that a man can use meeting new girls.
What's your attitude to financial things?
This question will be useful for the revelation of mercantile girls. If she says she prefers money to everything, including spiritual traits, there is something wrong with this person. When you are in relationships with this woman, she will start reminding you about your low salary and the lack of pleasant gifts. Over time your bonds will be destroyed by this toxic requests and disapproval. On the other hand, you should understand that money is an important part of our life. If a girl is reasonable, tries to save as much money as possible, it's a good trait.
What do you think about your future?
These are interesting online dating topics that allow you to fantasize a little. Ask a woman to imagine her next several years. Will she get lost in interesting work? Or maybe she will prefer a big family with a lot of children. Will she be happy with the choice? Share with her your picture of the future. Do your ideas match? If they are similar, you can continue your close communication without any doubts.
What do you prefer in a sexual life?
If you seek spice questions to ask a girl online, you will like this topic. You should be very careful with this question asking it online during the chat with an unfamiliar woman. If you want to have a family with her, better to drop this subject. But if you don't consider a girl your serious partner, you can allow yourself much more. Ask her about her favorite positions, sexual practices and the most exciting episodes from her life. Be polite and respect another person's boundaries. If she is not in the mood to talk about it, better to change the subject.
These were the most interesting questions that are perfect both for an online and real date. Choose anything or use them all together for your gripping communication!
Best Questions to Ask Online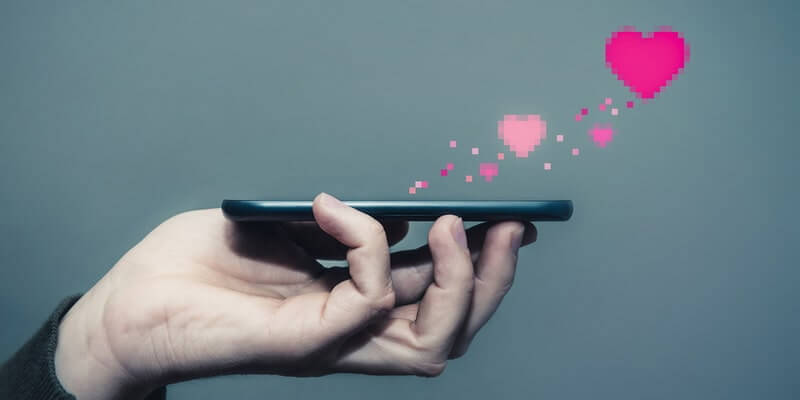 The questions should be casual and plain. You should be able to answer the questions that you ask.
Here's the list of the most common questions you can ask a woman chatting online:
How do you see yourself in ten years?
Are you fond of your current occupation?
Are you willing to get further education?
What is your attitude to kids?
Have your parents ever been right about your future?