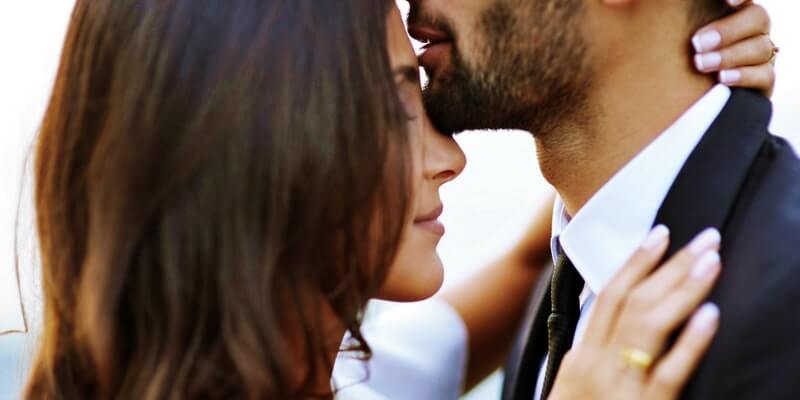 Married women dating is not among the most popular options for anyone looking for a relationship online. 2021 has shown us that online interaction can be a nice replacement for real-life communication. Of course, it's not about being physical, but it's acceptable for anyone interested in webcam sex and more.
Who are those people interested in dealing with a married woman in 2021? I can name four groups of men fancying this topic:
Men unsatisfied with their current relationship with a woman;
Men who are already in relationships with married women;
Men who have recently been in a relationship with married women;
Women and men interested in this topic merely because of their curiosity.
Our article will turn out to be helpful and informative for all groups of internet users. If you are currently in a relationship with a married woman and feel like there's something you have to change, read further to know more. If you are not sure whether you want a married partner or not, the following facts might come in handy.
The Pitfalls of Dating Married Women in 2021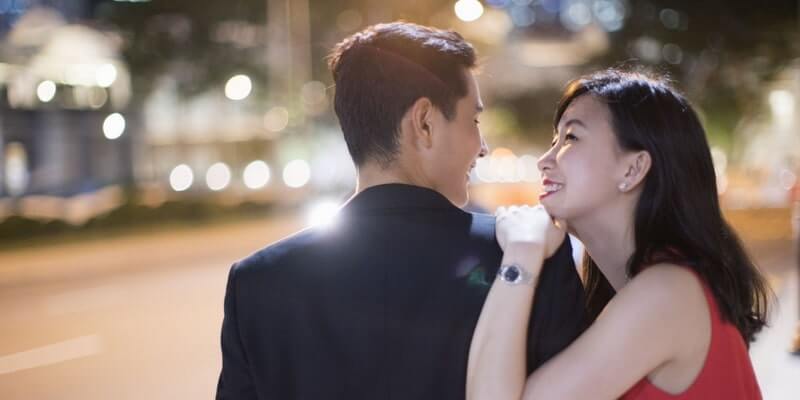 Is it a fruitful idea to seduce a married woman and step into an unsteady relationship like this? Does it offer any potential or is it solely about constant trouble and the necessity to wear a metaphorical "mask" daily? It's a huge mutual responsibility because you two are not the only ones involved in this relationship. You'll have to make decisions that can gravely affect your lives, as well as the lives of your family members and friends. What to expect from a married woman in 2021? What kind of responsibility will you face? What are the risks of a forbidden pleasure like this? You should be ready for a venture like this, especially if you've never been in a serious relationship with anyone before. Dating a married woman demands skills and firm intentions. Besides, you should consider the risks and accept an unpredictable break-up caused by the circumstances you cannot affect.
How does it happen that a married woman rejects being with you and says she's willing to break up? Well, you have nothing special to offer in comparison with her husband. Even if you are visually appealing ad smart, it can be insufficient. Dealing with a long-lasting, serious relationship is like building a business, that demands regular investments and development. You'll have to learn to be better than her husband. Otherwise, you'll have no chance to get something physically and emotionally valuable. There should be a seduction plan consisting of specific details, based on the experience of the other single men interested in dating married women.
You'll never get a chance to restore a relationship like this after a break-up. It's the same with Ukrainian women dating.
Where to Find a Married Woman Ready to Date Me?
It's not harder than finding a single potential partner. Merely go online and get surprised at the number of women posting their personal information in their dating profiles. Don't ignore a married woman online until you find out how fruitful and enjoyable this connection can turn out to be.
Scan the net for the names of websites and mobile applications destined to help you find a married woman in line with your preferences. Most apps and online dating platforms work based on smart algorithms analyzing the information about the users and helping people with similar backgrounds and views on life come together as one.
Finding someone online and getting acquainted are not as hard as developing your relationship together. The longer this connection lasts, the more patience and mutual care you have to invest in it. Probably, it will turn into something more significant than treason that we consider forbidden and immoral.
Why Don't Men Make Big Plans About Married Women Dating a Single Man in 2021?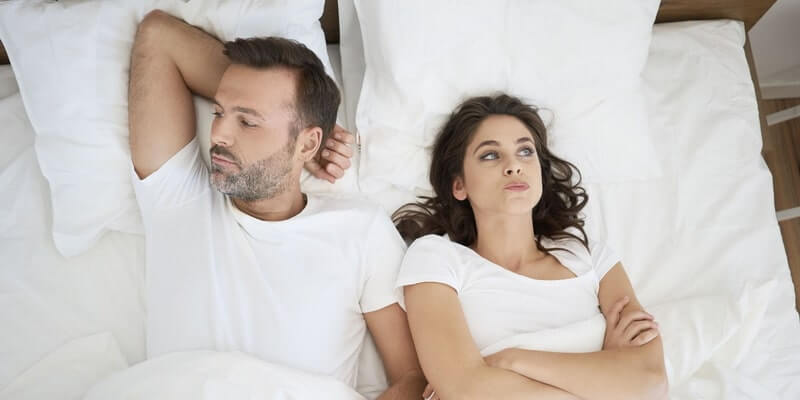 They merely don't understand that communication like this brings more than they expect. These men merely surf the dating websites studying the profiles of married women but never get involved in it.
Never underestimate online dating with married women in 2021! The following reasons can reassure you:
Not all married women are sinful. They can be led by grave family circumstances. Some of them even don't interact with their husbands being still officially married but out of normal emotional contact.
A married woman might be searching for someone decent and a change in life. She can be sick and tired of her present routine with her current partner. She goes online in search of a friend. If you manage to reassure her you can be a friend and a potential partner, she will most likely break-up with her husband and chose you as a better replacement.
Children might be the only thing holding her back from a divorce. It's a fear of condemnation from society. If you make her understand that you can spice up her life, she will break up the relationship with her husband to build a more promising relationship with you and raise the kids.
It All Depends on Your Expectations and Her Demands
It's a widely accepted fact that women are more demanding towards men. It's natural for them because they do want their relationship to function properly. They are willing to give birth to healthy kids, provide them with the necessities, and offer them a good education. If a woman is in a serious relationship with you at present, she psychologically expects you to become her husband or a permanent partner for years ahead.
Of course, a married woman's views on life and family values can be different due to the circumstances of the past and memories about the former experiences. A married woman can be:
Unsatisfied with the intimate and physical aspect of marriage;
Tired of daily household routine;
Insecure about her husband's financial stability and professional skills;
Unsure of her husband's decency and ability to remain faithful.
Love and passion are not enough for a sleep with a married woman. She's already been through something, and you'll have to exceed her expectations to make her leave her husband or at least keep your relationship secret for as long as it's possible.
The result of your potential relationship fully depends on the amount of effort you're going to invest. Nevertheless, the demands of a married woman can be not as significant as you expect.
You should be 100% sure you want this relationship to start and develop;
You should be ready for more obligations than with a single lady;
You should never be selfish and unpromising.
You'll probably have to create yourself again. It means building up your character and changing life priorities for something new. You won't manage to control your married lady. A married woman does not usually have much free time to share with you. Besides, she might have kids and be in regular relationships with other relatives, which is normal
First, don't become a burden for a married woman. You should be a part of her life, but not her whole life.
Second, never try to accelerate her divorce. Merely be a better version of her husband, and the divorce will not keep you waiting.
Third, marriage is not a burden for you. Nevertheless, you'll have to demonstrate patience and wise behavior.
There's nothing wrong with being attracted to a married woman for entertainment. But you should understand that concentrating solely on entertainment will lead your relationship nowhere. Don't become a part of her family drama and be wise enough not to make her accept your views and decisions. Don't be oppressive – be flexible. Her married life has significantly altered her psychology and background. It's not a piece of hard baggage to drag on with, but it's a part of her mentality for years ahead.
How to Tell if a Married Woman Is Flirting with You
Here are the signs a married woman is attracted to you:
She's looking for an opportunity to meet you or be nearer. It can look like a sign of friendship, but in most cases, she enjoys being with you because she already imagines you as a potential partner, though she's already married.
She asks you to accompany her. It might look like she's asking for a favor, but remember that shopping for groceries or driving her somewhere she needs can be more promising than you think.
She shows off regular flirting gestures. Besides, she is not against dirty joking with you.
Her behavior is significantly different from the one that has been before. She regularly asks you about your health and offers help with routine daily problems.
She becomes a regular member of your social circle. She gets in touch with your best friends on the internet, adds them as friends in social networks, and joins the events arranged by your pals without notifying you about it.
Dating a Married Woman Rules + Pros & Cons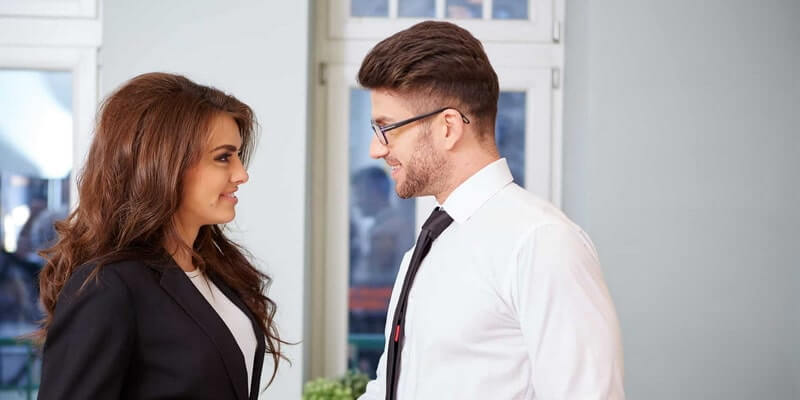 You never know what turn your life will take, and you should be extremely careful before letting yourself start dating a married woman.
Rule 1: Compliment Her
A compliment is a massive, powerful weapon that can either be destructive or extremely useful. It helps to achieve contact and mutuality. A good compliment will melt anyone's heart if it's true to what you think. The beauty and charming nature of a woman deserve to be complimented. Don't forget about such tiny things as flowers or tiny presents. Stay away from vulgar comments and cheesy compliments. You never know what to expect from being in love with a married woman if you improvise. Be down-to-earth and polite in all matters.
Rule 2: Find Out About Her Needs
If you're interested in an experienced mature married woman, be prepared to excite her daily. The trouble is that she has been deprived of unpredictable, enjoyable events for years. You'll have to turn her routine life into an unplanned festival if you want to open up her tender nature. Married women looking for men usually forget about romance, concentrating on the essentials. Fly in a hot-air balloon together or arrange a horse ride to please your lady.
Rule 3: Be Attentive
A married lady looking for a new partner is interested in someone better than her husband. Get rid of your greediness and practical way of thinking. Your romantic deeds and helpful behavior will help her understand she's the one you've always been waiting for. Show your strongest sides. Give her flowers and compliment her if her husband fails to do it. Arrange regular visits to cafes, bars, and restaurants so that she could forget about cooking and cleaning the kitchen after another party at home. Show that you care about her feelings and health.
Read Further & Know How to Date a Married Woman: Pros and Cons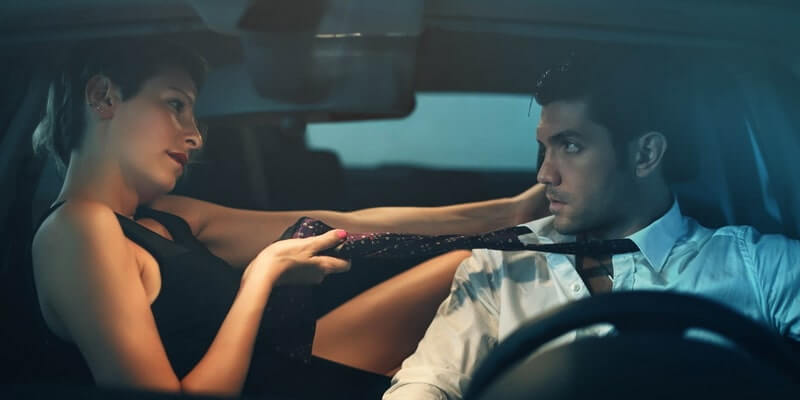 Pros
Your woman is already married. It means that she will not make you think about the potential marriage at least on the first steps of a relationship. It's a great choice for a casual relationship.
You'll have incredible sex. Mostly because a married woman is tired from sex as a routine and is searching for sex as pleasure.
A married woman is demanding but reasonable. She will not get mad at you because of the insignificant issues. Besides, a part of her demands is her husband's responsibility.
Cons
Tedious conspiracy. A relationship with a married woman can cause much discomfort, especially if both of you have to conceal this relationship.
Emotional aspect. If your lady experienced emotional pain, you'll have to face many complaints and mood changes.
How to Date a Married Woman in 2021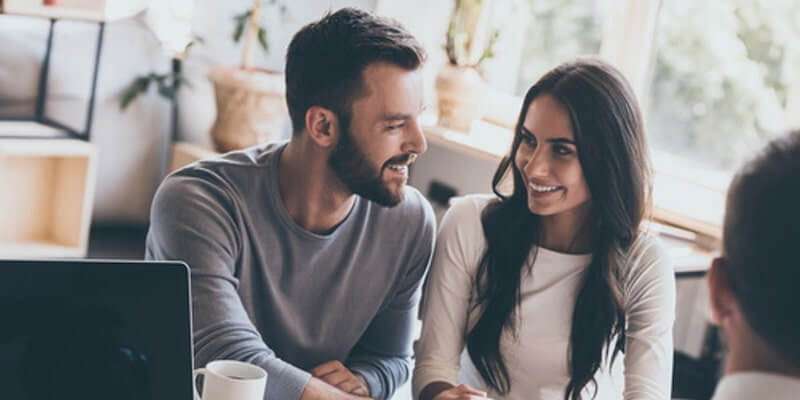 Show Your Masculine Nature
Being kind is always attractive, but you should also show that you are not afraid of difficulties. No, it does not mean being a "bad guy". Show that you're a full-fledged man. Establish your authority in a potential relationship. Of course, if a woman tends to be a leader, let her do this at least at times. You'll have a chance to change the roles later. Date married women being prepared to show how certain and emotionally powerful you are.
Be Sexy
If a woman is brave enough to cheat on her husband, she does not want to waste time on unnecessary conversations and hints. If you're willing to have sex, tell her that you want to spend a night with her without any cheesy hints. Surround her with intimacy and passionate kisses. Make sure you're wearing a nice perfume. Do whatever you can to make her forget about her husband.
How to Date a Married Woman: 12 Essential Rules to Follow Today
Now it's time to have a look at the list of essentials. This guide is more than a mere recommendation. It's a set of advice destined to help you understand whether you are ready to date a hot married woman or not.
Don't emphasize your commitment. She is not looking for commitment – she's looking for romance and a lot of affection. She's probably older than you, and she's been through many circumstances you can arrange, but she does not want to. She is looking for a fresh experience without any responsibility except for the need to keep your relationship and lovemaking secret.
Negative experience. Many divorced men use their experience and compare it with the one of a divorced woman. That's a huge mistake. Your past has no connection with the present, and both of you are responsible for the way your future will look. Don't add up additional stress to the worries of your married lady.
Flaming passion. Mutuality often results in an explosive passion and mutually appealing sexuality. Don't let the marital status of your partner stop you if she has nothing against dating you. Express yourself through passionate kisses, hugs, and caresses.
Collecting women. A woman like this is not destined to be a part of your "collection". Of course, marriage is not always a thing to stop a devoted Cazanova. Nevertheless, this lady wants to feel like she's unique for you because she rarely hears it from her husband. Be careful about your actions.
Possible reveal. Starting a relationship with a married woman can cause more problems than you expect. Being a cuckold is unacceptable for most legal husbands, and you'll have to be careful not to reveal yourself. Being revealed means unwanted aggression from the side of your partner's husband.
Family problems. You never know how your lady will behave after the divorce. Family problems and former emotional sufferings of the past can result in unpredictable behavior when she starts a relationship with you. Be careful about it and never waste your time on a woman unwilling to be faithful to you after the divorce. Traumas of the past can affect her behavior in the present.
Everyday conspiracy. You'll have to stick to total secrecy and espionage games to conceal the fact that you are lovers. Be nice to your partner and don't let yourself reveal her regardless of how irritated you feel. It would be very unreasonable behavior.
One woman for two. Accept the fact that a married woman will never belong to you until she gets divorced. It's highly important. You don't have the right to impose your rules in this situation.
Family drama. You'll always be compared with her husband. Even if he's an indecent man, he'll always be a part of your regular conversations. Never make her feel insulted because of her behavior and never make her feel guilt in front of her children. Now you are a part of this drama, and you don't have the right to accumulate it.
Partner's obsessive behavior. Sometimes, a married woman starts to force her temporary choice to behave the way she wants. Nevertheless, you should be immune to the circumstances when this married angel turns into a wicked witch.
Disappointment. Be prepared to burn your hearts mutually. Not every woman leaving her former family becomes happy and emotionally satisfied with a new partner. She is not always ready to become your wife because of her previous traumas. Be relaxed but remember that your married lad has a past to live with, and this past can affect her choices in the present.
Put your life first. A relationship like this is more serious than the one with a single partner. You don't have to be ashamed of the flaws, and no woman has the right to control you and rule your life merely because she's been through a traumatic relationship. If something's not going on the way you've planned, break up this relationship and strive for the better. It doesn't worth the time wasted if it's not mutual.
Unfortunately, you never know what a married woman turns out to be, and you don't need to adapt to her preferences if you don't feel like everything's flawless.
Disadvantages of Falling in Love with a Married Woman in 2021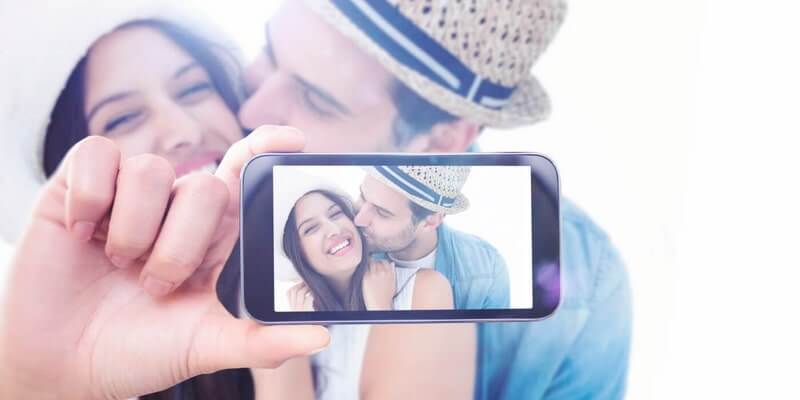 | | |
| --- | --- |
| Morals | Dating a married woman means forcing her to lose her family. Her whole lifestyle and habitual timetable will be entirely changed because of you. You should be careful enough not to break her expectations. Besides, you'll be a sort of recovery for her. Even if she gets divorced, you'll have to recall numerous events of her past, which is not pleasant but has to be accepted. |
| False Promises | In many cases, regardless of how intellectual and promising a married woman might seem, she is often interested in a physical relationship rather than in building a new life with you. Be prepared for an incomplete commitment. If you want to escape this destiny, make sure you speak out about your targets from the beginning of the relationship. |
| Relationship Prospects | It's a sort of a lottery to build a relationship with a married woman if you're interested in making a family with many kids and mutual understanding. Not all married and formerly-married women are ready to invest their time and emotions in new, "long-lasting" relationships. |
| Danger | You never know how her husband will react when he finds out about your relationship. Be prepared for emotional and even physical violence if you are not ready to follow the rules and keep your dates secret. |
Relationships with Married Women in 2021: TOP Practical Tips that Work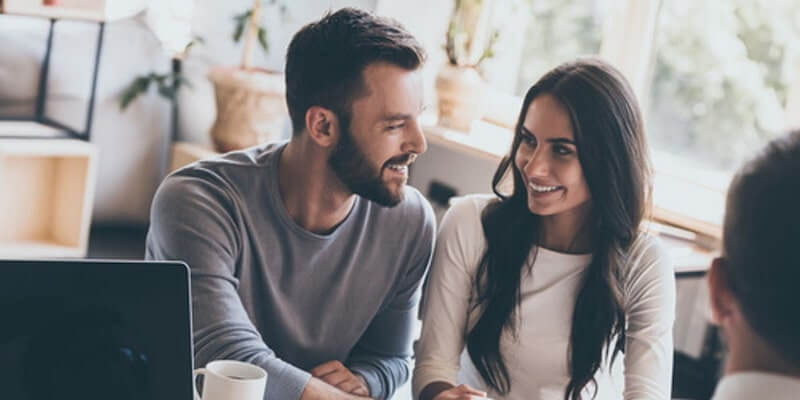 Be careful not to hurt her unreasonably. You don't know the full details of her past and have no right to blame her. It's quite common to Russian women dating.
Be prepared for a bit of effort from your side. Dating a married woman can be a daunting experience because she is as unprepared for romance as a young girl tired of her everyday routine.
Be a nice man and don't be too shy while telling compliments. Married women are fond of romance and passion that they haven't seen for many years while being a part of a family with kids.
Finally, be a gentleman and get prepared for a bit of conspiracy.
A Married Woman Is Not a Burden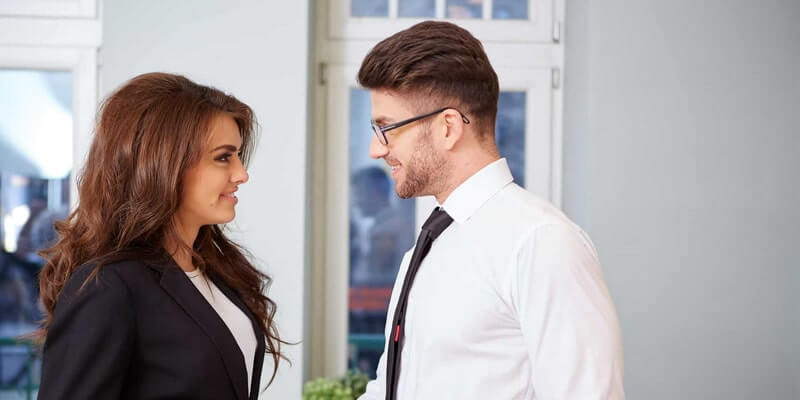 Why a married woman is looking for a relationship on the side? Can she be trusted if she chooses you after being officially married?
Everything depends on her situation. If she's already through a divorce process, there's nothing wrong with starting a new relationship, because nothing keeps her emotionally bound to the current husband. She knows they will part soon.
If she's not planning to break up with her husband, you can't be sure your relationship will last long, especially if her current official partner is the breadwinner and she does not earn anything at all.
Romance, Love & Sex with Married Woman in 2021: Bottom Line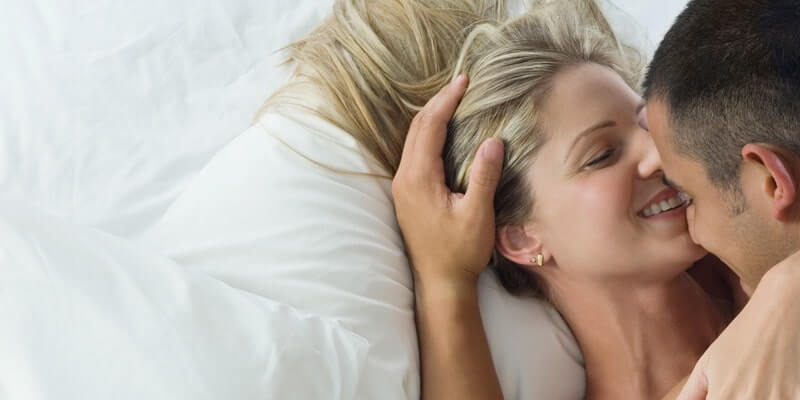 Are you worried? If yes, you should regard this article as a short instruction of what you might not do because you are not ready for a relationship with a married lady. There's a ton of online dating sites for married women, and you'll have no trouble finding the suitable one. The happy ending will depend on your honesty, mutual trust, and absence of games. Everything should be as fast and straightforward as possible. If you are not ready to accept a woman with the past (and the present) you'll never manage to build a relationship. Are you interested in a healthy relationship? Well, it will never become healthy until you make your potential partner divorce her husband and marry you.