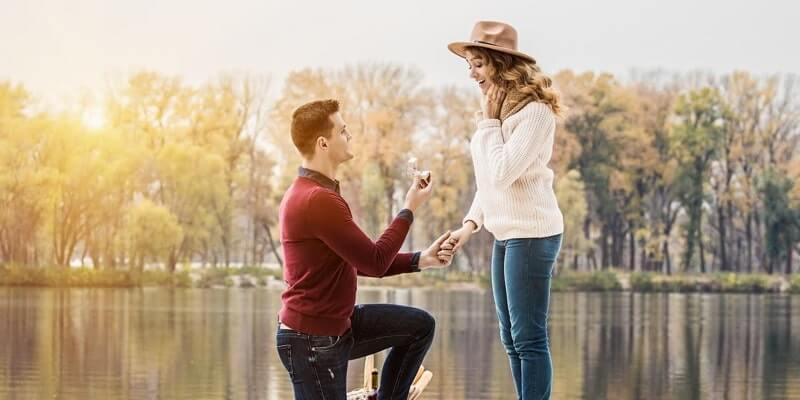 A serious relationship is the important step for your happy future. When you get closer to your partner, you start spending a lot of time together. Finally, we can't imagine your life without this person.
If you want to build a family with a person, it's time for serious communication. Being in serious relationships you can have a child, be in touch with relatives. These bonds require a lot of work. You should trust each other and know your goals.
Serious relationship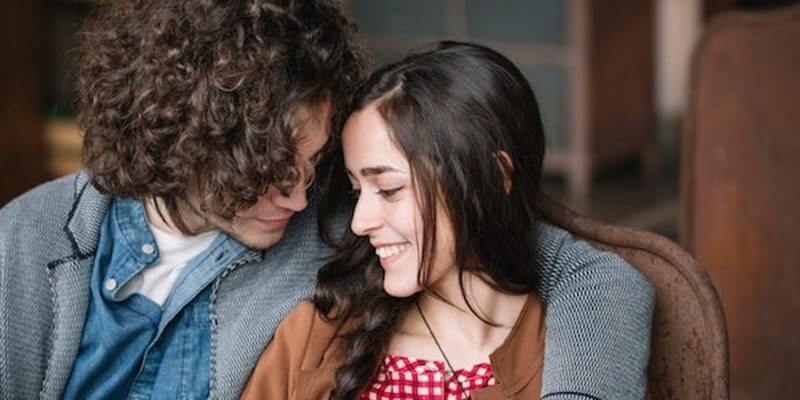 Men and girls have different opinion about deep relationships. Some women can count on the official marriage even after several dates. You should remember that the stamp in your passport won't make you happy. Even being in marriage partners can have an affair. These cohabitations don't include emotional support. As a result, you will be like two strangers for each other.
When relationship getting serious, you will want to share everything with your soulmate. Even if you meet for several weeks, you can think about your future. Love at first sight is a good prerequisite for your family. The most importantly is your mutual feelings.
When does a relationship become serious in 2021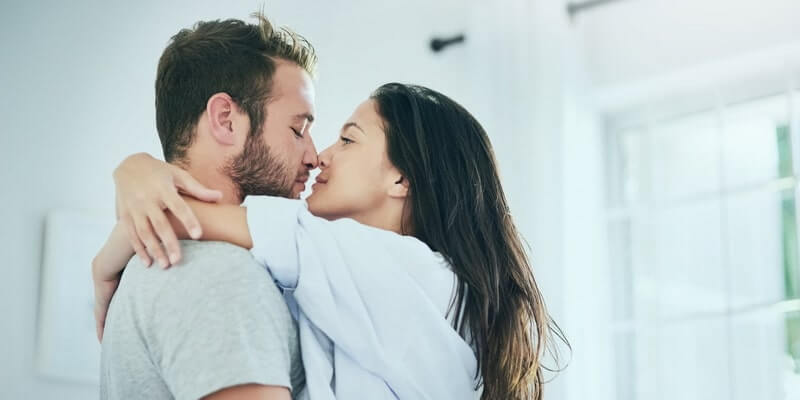 When do relationships start to get serious? The experience shows modern people enter the marriage without understanding what they want. It leads to problems in families, conflicts and painful divorces.
Some people tend to call their intentions responsible even if they don't think about that. This reckless behavior ruins any couples. Sometimes only passion drives these people. When the hormones calm down, these couple break up. It's hard when they leave some obligations. In this case the irresponsible behavior affects the lives of children and other people.
When can you call your communication serious? It depends on the specific of your relationships and your temper. Usually everything is getting clear after 3-5 months of regular meeting. For men it can take a little more time. Some men are afraid of marriage and strong bonds. In this case they need to get used to their new status.
Signs your relationship is getting serious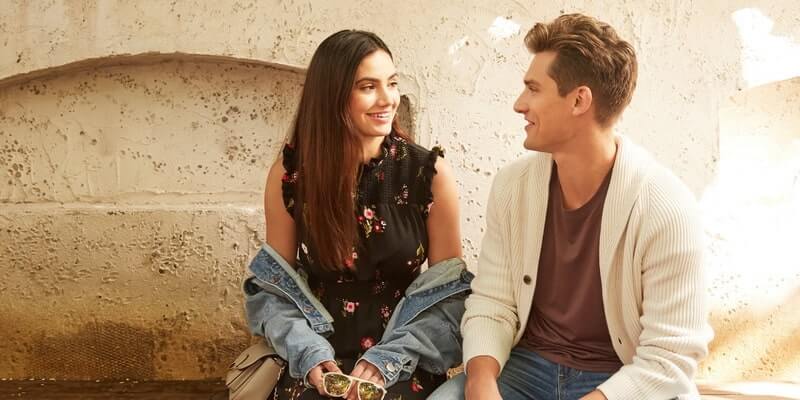 When does a relationship become serious? Sometimes it's hard to understand what another person wants. Does she want to get a family? Does he consider me his future wife? Does he want to meet regularly for many years? These questions often follow any relationships. Even if you are looking for girls online, you can have doubts related to another person. It's unpleasant to chat with a beautiful girl in the Internet for several week and eventually find out that she wants only online communication. We will give you some signs. They will help you to define the true intentions of your partner.
Your partner is busy but they find time for you
Time is the main recourse for people. If a person spends only for an hour with you and you can't meet with them for a month, it's not serious. If your partner spends with you all weekends and celebrations, they really want it. Even a busy person can find a couple of minutes to write you a nice message.
When does dating become serious? It happens when you are not feeling lonely anymore. It doesn't matter what you will do with your partner. You can go to the cinema or just watch a movie on the sofa. You can have sex or just drink coffee. Even if you aren't feeling good, your partner will come to support you. They don't seek any excuses to see you. This rule applies to both women and men. It's a stereotype that only men should be initiative. If a woman always says she is too busy too meet, she doesn't consider your communication seriously.
Your partner is generous
This rule is common for men mostly. If they are in love, they want to impress their queen. Wonderful flowers, romantic dinners in the restaurants, original dates and nice gifts are obligatory. These generous gestures will help to win the woman's heart.
The signs relationship is getting serious are always noticeable. A person who spends a lot of money doesn't want to split up in the future. They consider it a good investment in your future. Despite that, be careful. Sometimes rich men spend a lot of money for gifts to have sex. After several month these people leave a partner who became boring for them.
The rule with gifts can apply to women. Even if she doesn't have a lot of money, she can make some nice gifts. A cozy dinner at home or a homemade thing can show her feelings.
You talk to each other
If you don't care about your partner's feelings, you won't build the serious communication. In deep relationships you will discuss all problems and conflicts. A fleeting romance doesn't lead to sharing your feelings. This need should be mutual. If you tell your partner everything while they don't want to talk and look restrained, your relationships aren't serious. You can tell about relatives, daddy issues and sexual preferences. If a partner respects you, they will listen to your stories and thoughts.
Your bond is tender
If you want to go for a date Russian women, you should know about their tenderness. Even a strict person becomes affectionate when they are in love. You can count on hugs and kisses, nice conversations after having sex and long foreplays in bed. If a person doesn't want to touch you and avoid romantic words, they don't care about you. Tenderness manifests in your physical closeness and text messages. Being in serious relationships you will often get writing love confessions.
Jealousy
Does your partner ask you about your evening or your friends? If they show their jealousy moderately, it's a good sign. Your soulmate Is afraid to lose you. If you get flirting messages from other people and bouquets of flowers and don't see any reaction, your partner is indifferent to you. Sometimes these people are already looking for another partner. They keep you as a backup.
Be careful: the excessive jealousy is destroying. Does your husband check your phone and use apps for stalking you? You are in a dangerous situation! This feeling has nothing to do with true love. Jealous people can destroy your mental and even physical health, they can be violent. In normal cases this feeling manifest itself half-jokingly.
Admiration
It doesn't matter for how long you have been known each other. Being serious in a relationship means the admiration of your partner. If you go on a date Ukrainian women, you will see their excitement about elegant and confident men. Even after several years of relationships, they keep making compliments. True love is often related to romantic behavior. You will organize nice dinner and buy stylish dresses for your partner. You will find something beautiful in your soulmate even when they get old. If your partner doesn't look attractive for you over time, your relationships aren't serious enough. This means you fell in love in the appearance only. This feeling won't last long.
Patience
If a partner is ready to get married, they won't force any events. They will be patient towards you. They will respect your opinion and desires. If you are not sure about having a child or a wedding, your partner won't rush you. They know about your doubts and worries. Everything should develop naturally. In serious relationships a couple discuss all difficulties and consequences of the official marriage. They think together before making a decision.
When to get serious in a relationship in 2021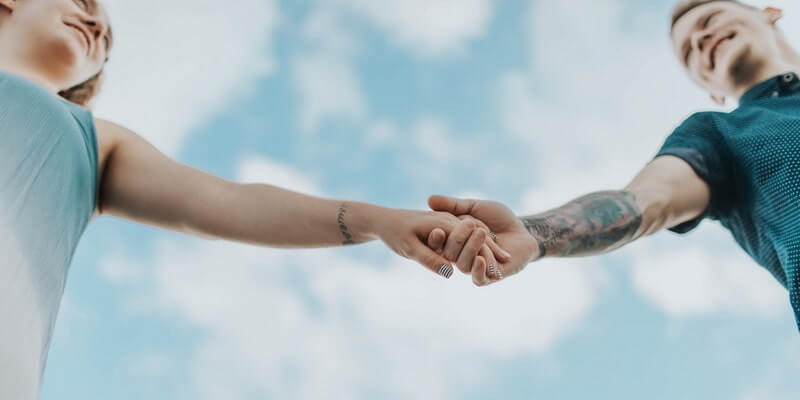 Sometimes people have no idea when to make their relationships serious enough. We have a universal advice: listen to your heart. Some couples feel their love at first sight. If you are both ready for next steps, you will start living together in several weeks after your first date. However, we recommend not to be in a hurry. Get to know each other better. It's always nice to stretch your romantic period. Go to cinema, cook dinners and visit interesting places. In this case your relationships will be not only serious, but also remarkable. It's always useful for young people who want to get as many fresh impressions as possible. Read some recommendations for those people whose relationships are already serious.
Follow your desires
When your relationship is getting serious, you should stick to your goals respecting the opinion of your partner. Ask yourself: What do I want to do these weekends? If you are going to visit your parents or go to the shop, try to define if it's your true desire. Sometimes people do something because they set up strict rules. If you think it's obligatory to cook dinner being in relationships, you are wrong. Just order pizza and enjoy it with your partner! Maintain the balance. Don't be blind trying to fulfill all desires of your soulmate. Sometimes you need to do what makes you happy.
Protect your private space
One of the things women need in a relationship is a private zone. The same goes to men. Each partner should have their own corner to be alone a little. Another partner shouldn't interfere in this space. Don't ask every minute what your soulmate is doing. Don't knock the door when they are taking a shower. If your wife or husband don't want to talk, live them alone for a while. Not ever person tends to be candid. Sometimes people want to think about a difficult situation alone.
If you are in serious relationships, you should organize a personal space. It's impossible in a small studio with several children and other relatives. Make sure you are able to buy a proper apartment for your family. If there aren't opportunities, it's better to live separately. However, even in a not very big apartment you can create nice and cozy private space. Use some artificial walls and get rid of unnecessary things. If you have children, you can pass them to your parents from time to time. It will help to rest and to spend time with your soulmate.
Work on your self-development
The lack of time for yourself is the main problem in a marriage. People spend all days with each other, do common business. Over time they get children and completely forget about personal life and self-improvements. It's a typical mistake. Try to have at least a couple of hours for your hobbies and education. During that time do something useful for your life:
Read an interesting book (after that you can tell about it your partner).
Go to gym or a nice walk.
Find remote job for an additional income.
Listen to informative podcasts.
Learn new foreign words or go to a tutor.
This self-improvement is useful for your couple. Women in relationships love smart and open-minded partners. If your mindset is limited, you will become a boring person. Over time all topics for communication will dry up. As a result, your partner can start seeking a better variant.
Try to improve the situation together. Invite you partner for an active walk instead of a regular TV-show. Go to the theater for an original performance. Choose an interesting audio book and listen to it together. These ways will help you to spice your life up. You will get closer, probably will find a new hobby.
Meet with your friends
For many people serious relationships means the rejection of friends. As a result, a person feels lonely even with their partner. If a couple splits up, you will be without any friends. That's why try to maintain your social circle. Meet with your friends in bars or invite them for family dinners. It will be perfect if your close people are introduced to your partner's friends. This way you can spend time all together and support each other. If your partner forbids you to meet with your friends, there is a big problem in the relationships. Explain you don't do anything wrong and you need some privacy.
Work on your sexual life
Over time some couples complain about the boring and routine sexual life. If it's your case, change the situation! You don't need to cheat on your partner being in serious relationships. We will give you some examples that can be useful:
Watch a good erotic movie together. After that you can share the opinions and switch to each other.
Buy sexual underwear that will help to win his heart.
Go to the sexshop and buy some toys for adults. Today you can do it without leaving your home, there are sextoys for men and women, some models for couple with a remote control.
If you are brave enough, go out on a date with another couple. Even if you don't have sex, you will get a lot of new emotions.
Being in serious relationships is a difficult task, but the results of your work will be impressive. You will get a close person with whom you can share anything! If you want to choose a loyal partner, go on our dating app to find a soulmate for a true family.
How to Understand You're On the Verge of a Serious Relationship?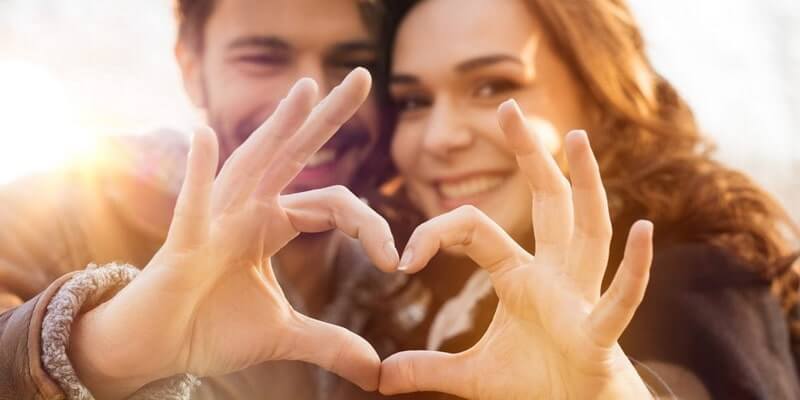 She cares for you and your everyday routine. She brings you tasty homemade dishes when you're sick and offers help when you have no idea where to find a couple of spare hours to get your pet to the vet.
She asks you about your schedule not to disturb you with calls while you're at work.
She is sincerely interested in the way you spend your holidays and day-offs.