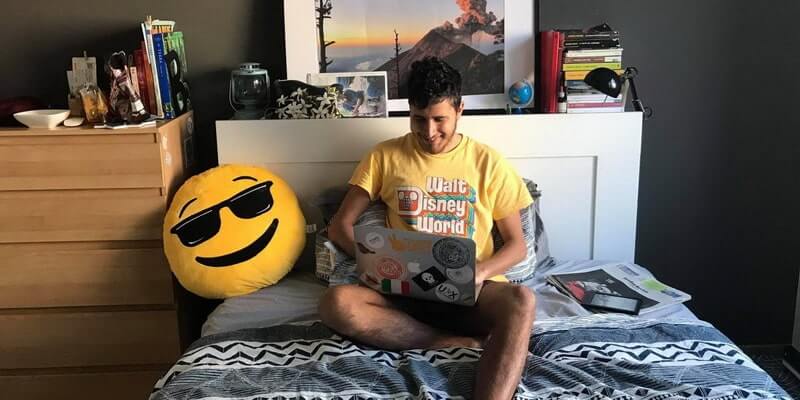 Nowadays the Internet has become one of the most important and powerful part of our lives. We can not only search information, look for the job and play games, but also meet different people for romantic relationships. If it's so easy to leave a comment in a social media and to text our ex-classmate, why can't we meet a wonderful single woman and ask her out? We all know that the possibilities of the Internet are truly endless.
Of course, you can spend your time watching a movie or reading a book, but it would be better to go to an amazing virtual date. Besides, you can agree on five different dates for one evening effortlessly and without spending a lot of time. A successful date will help you to cope with your boredom. Who knows, maybe a fleeting romance will turn into a deep communication over time. Just exchange several friendly messages and you can invite your partner on a date!
A successful date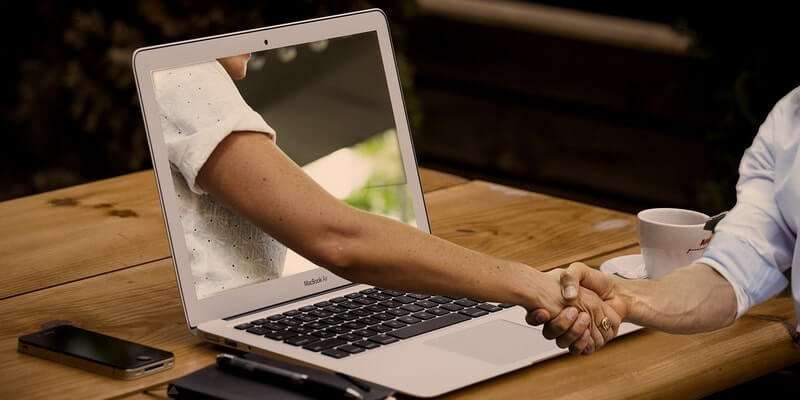 New technologies and online dating apps keep developing and improving which means that an online date has become a habitual lifestyle. However, trying to understand the point of this leisure many people ask: is it not better just to go to a real date? The thing is, virtual meetings are much easier for many men and women. Oddly enough, but virtual dating can help both partners to get to know each other better, in more profound way.
During this date you will keep a social distance that will help you to examine a person from different new sides and understand if it's worth to meet them in a real life.
On the other hand, if you are in long-distance relationships, you should know like nobody else how it's difficult to communicate with a person every day without any possibility to touch them. Sometimes this frustration can lead to misunderstandings and quarrels.
A successful virtual date has its own cute and exciting atmosphere. For many people it's just a way to express their thoughts and feelings, to share their emotions with other nice users. Sometimes it's difficult to agree on a real meeting, for example, if a person you like lives far away from you. Another bright example is long-distance relationships in the condition of the new pandemic when people have to communicate in the Internet for months.
Imagine that you both live in different cities or countries and meet each other in one of the numerous dating apps. You have been communicating for several weeks and one day you realized you can't hold your deep feelings and wait for a real meeting. In this case an online date will be a perfect solution of the problem!
Sometimes it's hard to interact with a person that you like through the Internet, but this way is very meaningful for people who count on serious relationships. There are still a lot of problems. One of them is the absence of physical contact, the fear when you have to communicate with a stranger. Another one is the feeling of uncertainty about your future connection. That's why it's desirable to discuss your relationships before or during your online date.
Despite all these difficulties, you can always find a lot of ways to show people how they are important for you. All you need is just one attempt to get closer to your new friend!
Success dating online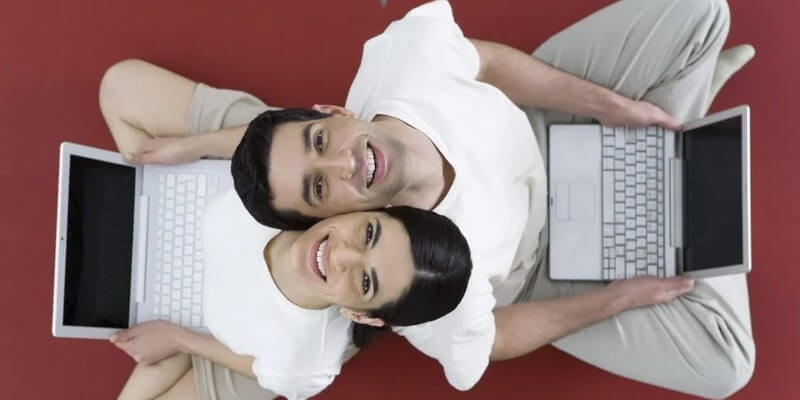 What should you do for successful online dating? The main rule is to make a girl or a man want another meeting with you. Besides, it would be nice to make a person think about your personality between online dates. How one can reach it?
Successful online date
Remember that pitiful attempts to impress another part of the communication always look unnatural and artificial. This extreme tension and charm aren't compatible. Make the emphasis on your communication and subjects for conversation. Be interesting and open-minded. A couple of bright and powerful phrases and you will see that your anxiety and subside slowly but surely. Instead of tense you will feel confidence and desire to open your feelings for another person.
No need to answer if you think that the question is rude or tactless. You aren't trying to pass an exam or job interview. That's why you have the right to ignore undesirable questions or to tell frankly about your uncomfortable and awkward condition. At the same time, try to do it in a mild form with a friendly and polite smile. The next phrases will be an optimal answer: «Sorry, but I don't want to talk about that now», «Sorry, but we don't know each other well to talk about this thing».
Don't spend a lot of time on a first date. You can communicate with your soulmate for an hour and it will be enough for success dating online. Be miraculous: leave a person a little hungry, then they will be craving for your company even more. It's better than overdosing the communication. No need to explain why you have to interrupt your meeting (especially if you don't have a reasonable excuse). Let your interlocutor know that you will be happy to meet them and say that you will be busy for a while.
Online dating tips for success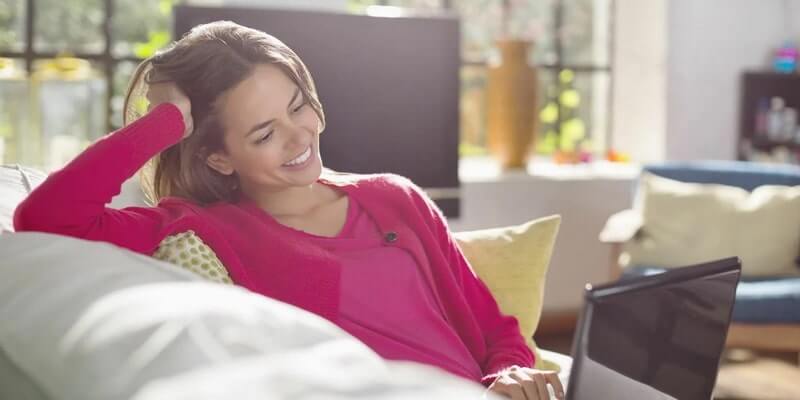 So, you have made an arrangement and can't wait for your virtual meeting. It's recommended to think about the ideas for the date in advance to make it perfect. We will give you some tips to make you more confident, resourceful and brave.
Organize a romantic dinner
A successful online date could be very appetizing! You can create together a list of your favorite meals and cook one or two of them talking by web-camera. You can support each other and give useful advice during this process. After that enjoy the meal with a glass of a good wine! Add some candles to your table to create more romantic and intimate atmosphere.
Be creative
Creating something unusual together is the best way to get to know a person better, to have a nice and gripping experience. If you want to relax and to have a lot of fun with your partner, try to work on your common project. It could be a funny or romantic story, a cute poem or a drawing: whatever your fantasy will tell you! The results of this creative experience will leave nice memories.
Play games
You can choose an intellectual or funny game that will help you to avoid an awkward silence during the conversation. If your partner has never played this game, you will have a lucky opportunity to teach them and to express yourself in the best way. Success dating online can include cards, table games or logic tasks. You will see how wonderful this meeting can be!
Read a book
If you both are crazy about reading, you can create your own book club with an intimate and comfortable atmosphere. Choose the book that you both like and read it out loud during the meeting or read it in advance. In the second case it would be nice to share your opinion about a story or novel, to discuss the main characters and to recollect phrases that impressed you. You can spice up your conversation with a glass of wine and cheese, it will make your date more charming and will help to relax if you are nervous. A book club is a good idea for intellectual people who want to expand their horizons and learn about new things.
Make grandiose plans
This advice can be useful for those partners who are considered a couple. If you spend a lot of time chatting and talking via video, you can discuss what you will do when all obstacles are gone and you can see each other. Plan everything: watching movies, romantic dinners, travels and physical intimacy. Don't be afraid that your plans will be too brave: even if they don't become a true, you will spend a lot of nice moments dreaming and talking about something beautiful.
Ask questions
If you want to get closer, don't be shy to ask numerous questions to fill the pauses and to be informed about your new partner. You can make a list of the most interesting questions before the online meeting (the most importantly, learn some of them by heart in order not to look stupid looking at the sheet of paper). Ask something about childhood, healthy and harmful habits, hobbies and pets, work and friends. If you have already had several dates, switch to more personal things about relationships and plans for the future.
Listen to music
We all have songs that make us remember about the luckiest events of our life. Why don't you share these songs with your soulmate? You can make your own playlist using Spotify, Apple Music and other services. A virtual session of listening to your favorite songs is one of the most original ways to observe the reaction of each other and to know your partner better.
Do exercises
Of course, you don't have the opportunity to go to the same gym and to brag about your stylish sport clothes. Despite this fact, you can always choose a set of exercises on Youtube or other websites and do it together in front of the camera. It's a nice way for girls to demonstrate a perfect shape. This leisure is suitable for active people who are into a healthy lifestyle.
Watch a movie
If you aren't in the mood for talking a lot, just choose a proper romantic movie or popular series that you can watch with your virtual partner with pizza or sushi. It will be a nice and calm evening for introverts. After watching a movie, you can discuss positive and negative moments, the details of the plot. The most importantly, choose a variant that you both like.
Take psychological tests
Another funny leisure for getting closer to each other. You can find any test in the Internet and find out your type of personality, temperament, typical behavior and role in romantic relationships and even preferences in the sexual life. Don't take these tests to seriously, remember that it's just one of the ways to have fun with each other and to reveal your latent abilities and traits of the character.
Have a wonderful view
What's the most romantic thing on the Earth? Of course, looking at stars in summer. If you have the opportunity to go to the countryside or to climb the roof of your house, take it! Grab your laptop, a warm blanket and a couple piece of pizza: your soulmate can do the same. Even if there are thousands of kilometers between yours, you can be under one sky and enjoy a beautiful view together!
Make a virtual love
The most successful online dating includes wonderful sex. Who said it should be only a physical contact? If you know each other well enough and don't mind this exciting experiment, you can have virtual sex. Do in in different ways: send erotic photos and videos to each other, share your desires in text and voice messages or use sex toys with remote control that will help you to satisfy your partner even if you are far from each other. Virtual sex should be safe: don't send erotic pictures with your face and other distinguishable marks even if you completely trust each other. Follow the rule about consent: if another part doesn't want to do something, don't pressure them.
Share love letters
A love letter that you created by yourself putting your soul into each line is the best way to express your feelings. You can send this letter by e-mail or read it out loud if you are brave enough. It will be a wonderful prelude to the next part of your date – romantic dinner or watching a movie.
Play a virtual game
If you are a gamer, invite your partner to spend several hours in a virtual fighting or doing logical exercises. It's a nice way to avoid a serious conversation if you don't feel ready to it. Make sure that your computers suit for the same game and don't forget to exchange different messages from time to time.
Success dating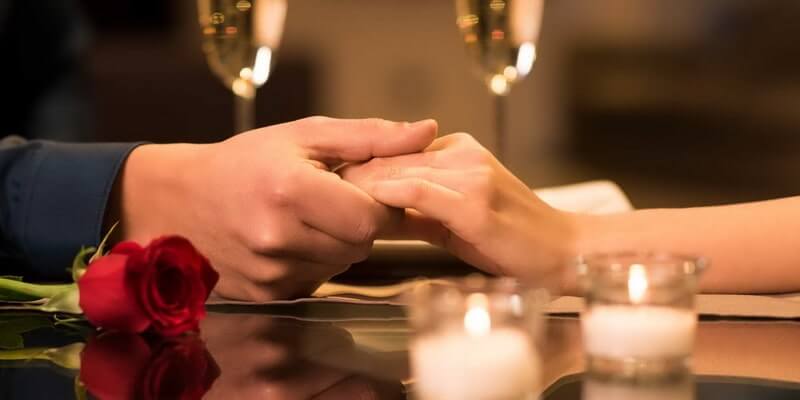 These were the best online dating tips for success that will help you to find a partner that will be your soulmate. There are a lot of ways to make a virtual meeting original, magic and intimate. Just be yourself and try to find as many wonderful traits in your interlocutor as possible. Even if you don't find anything in common, don't be upset: there are a lot of men and women in dating apps that are ready for the next virtual date!
What Makes Online Dating Successful?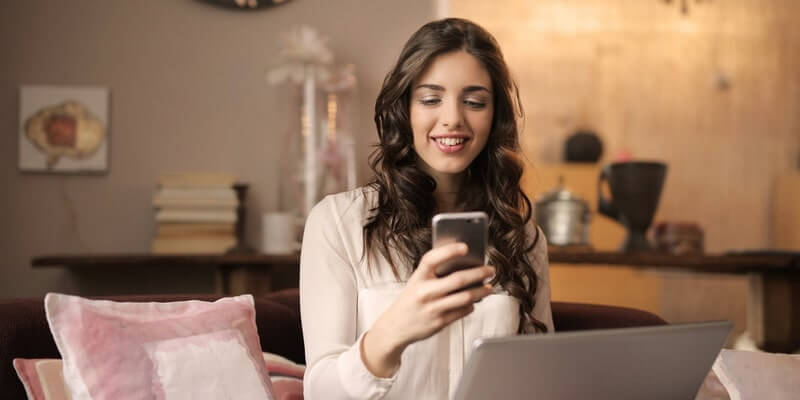 Successful online dating in 2021 should be in line with the following rules:
Make sure you don't make your partner wait for too long until you answer another question online.
Ask the right questions and make sure they're not too complicated. If you can answer them yourself, they are acceptable for asking.
Be patient and don't be too pushy. Your interlocutor shouldn't feel pressed or emotionally affected in a conversation.