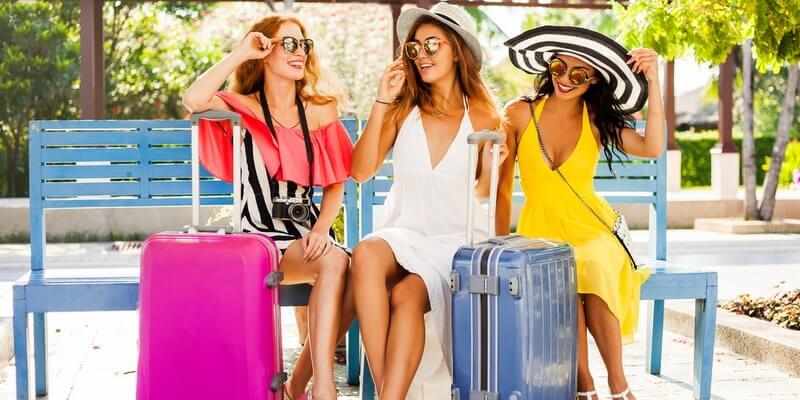 Most part of young people likes to travel. But for a young guy, it is much easier to do than for an alone girl. So, appeared the interesting phenomena in nowadays – travel girls.
How to organize a trip with a new girlfriend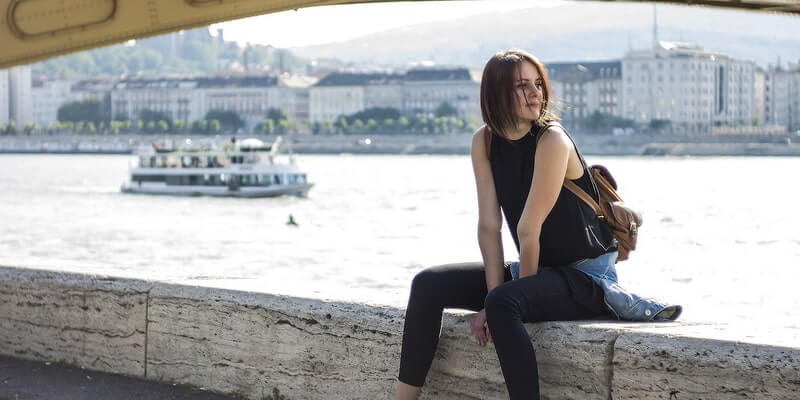 Exist different types of traveling – a standard tourism, a beach rest, extremal trips and others. If you want to have romantic relations, you ought to take care of it long before and that's why:
If you want to have a real rest or safe adventures during your journey – seek for the companion long before. You need to be sure that travel girl will not be whimsical and will not spoil vacations. Check her interests, find close points, make sure that you have the same aims and understand each other.
Also, she needs to know and be ready to the style of a trip. It's not enough to say: "Tomorrow we leave to Egypt" – or you can get into a strange situation when you meant archeological investigations and creeping in the sands and ruins, but she was ready for the spa-hotel and beach vacations.
Some type of girls who travel with men – have no much pretensions and ready to be your companions if you pay for the trip. Others – can be frown if you don't make gifts and pay them no so much attention as they want. That's why you ought to have some relationship before you are on the way to somewhere. But exist one more type of girls – they prefer to travel with guys because it's safer than do it alone. The most amount of them is fond of extreme types of tourism – ecological, alpinism, hitch-hiking.
Traveling companions are usual among young people, like students. Although, serious businessmen prefer to have rest with their girlfriends too.
Dating and traveling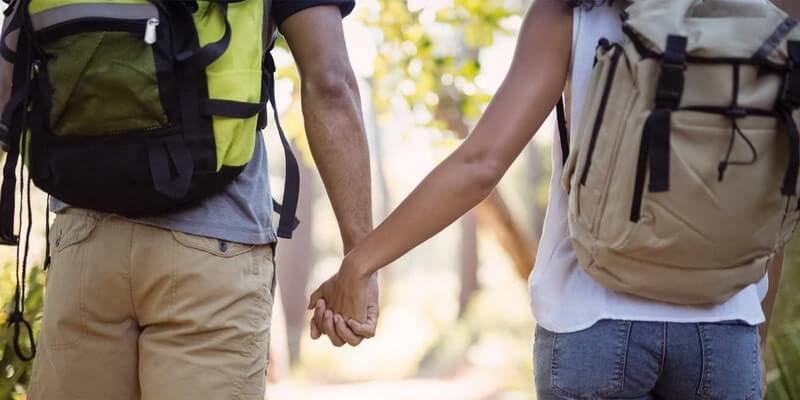 A tradition to travel after a wedding is known from long ago. But nowadays exist a new type of it – to travel together before marriage. It becomes more fashionable with every year and that's why:
A pair has much time to communicate. If you wish to date a girl who travels – the best idea is to organize a trip. During usual life, both have very bordered possibilities for it – job, universities, distantly situated homes and other causes disturbs. On a holiday people are ready to look at each other at last and think about dating;
People get a possibility to recognize each other closer in unusual conditions. Different situations help to show potential possibilities of both – level of intellect, a speed of making decisions, a honour, style of behavior in unsafe or other critical situations.
Being close to each other during a day and night people can clearly recognize – are they ready to spent together all life, or it would be better politely leave this idea when vacations will be finished.
Is It Hard to Date a Travel Girl in 2021?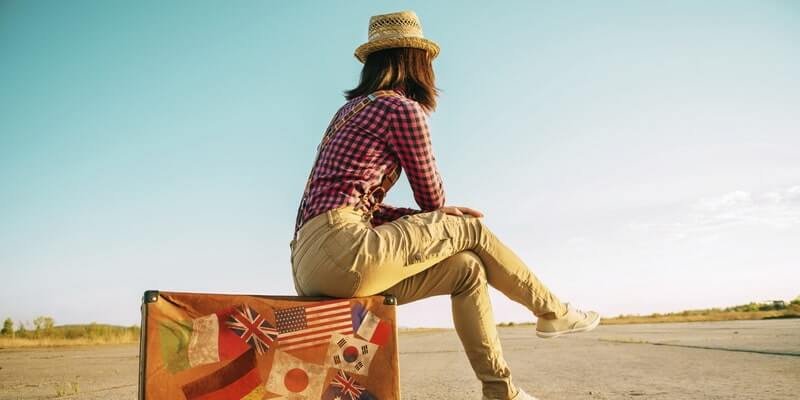 No, it's not. Unless you're a stay-at-home person. If your body and mind are open to new experiences and revelations, you'll never find it hard to charm a travel girl.
Firstly, be ready to adapt to her plans. Even if you are not ready to travel all over the globe with her, make her understand that you are not ready to push her limits, because she will do whatever she will do.
Secondly, be wise not to dominate her. You will not affect her willingness to gain new impressions daily.
Thirdly, you should learn to surprise her. This way she will not get bored while communicating with you, even if you are not a fan of traveling.