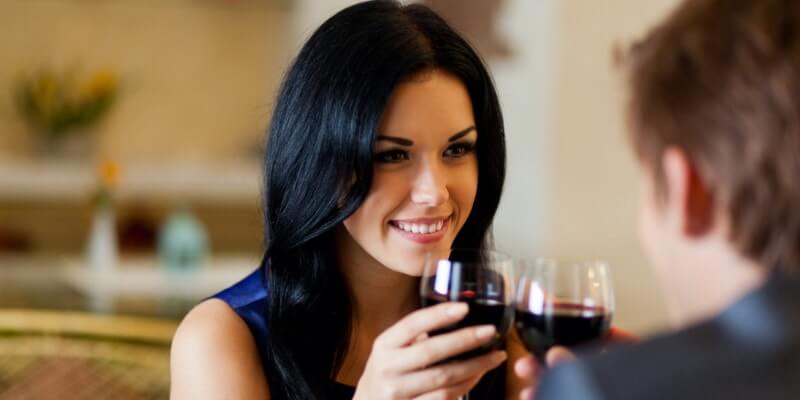 A first date is your first real-life meaningful conversation with someone you're interested in. Chemistry may work out perfect, but it's more an exception than the rule – it doesn't necessarily come at once. That's why you'll have to do your best to be nice and find out what to talk about on a first date. All of us feel a bit worried about the first real-life talk, but let's discuss the basic strategies of a conversation like this to make things clear.
Break the ice and say you feel nervous. It's ok to admit your emotional state and to express it in words. As soon as both of you are honest with each other, you'll feel comfortable.
Keep the flow of the conversation moving. Don't be shy and ask questions to your dating partner to show that you're into this conversation and you're interested in him or her. Your shyness and silence can look like you're selfish.
Standard questions will help you out. Talk about favorites and find out your common ground. Some of the things you have in common can be a perfect opportunity to arrange your second date.
Keep intimacy in mind. Remember that you're going on a date and there's no need to turn it into a psychological session.
Ignore politics. The first date should be protected from such topics as politics and religion (apart from people who were acquainted on religious dating websites). Politics is not forbidden at all. Just get through several dates before you start discussing it.
Tell the truth or nothing at all. No one wants to catch the dating partner lying on the very first date. If you're interested in your potential partner and you understand you want to continue communicating, don't lie from the very start – the truth will get out sooner or later.
Don't make your first date partner look insufficient. It happens in case if you only speak about your trips to other countries, visiting various attractions, being the best one among your co-workers… Be polite, because people have different characters and life situations. Opportunities may vary.
Talk about jobs, but never talk about the income. Questions about money matters make you look like you care about your partner's financial position more than about his or her personality.
Don't say bad things about yourself. You have to demonstrate confidence if you're up for further communication. Don't talk about your negative qualities. Don't make your first date partner lose interest to you.