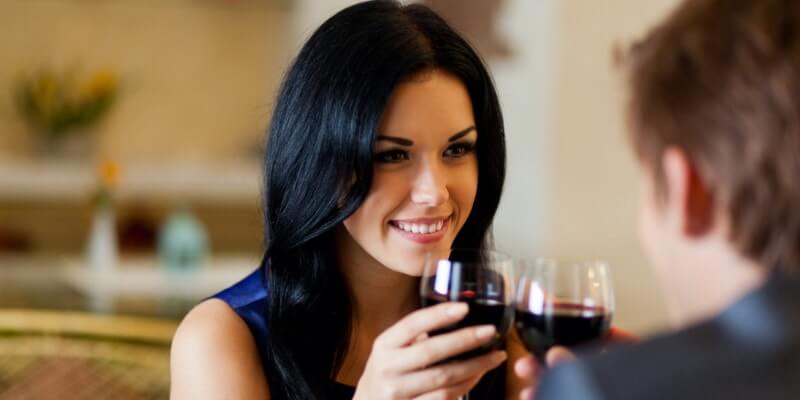 A first date is your first real-life, meaningful conversation with someone you're interested in. Chemistry may work out perfect, but it's more an exception than the rule – it doesn't necessarily come at once. That's why you'll have to do your best to be nice and find out what to talk about on a first date. All of us feel a bit worried about the first real-life talk, but let's discuss the basic strategies of a conversation like this to make things clear.
It doesn't matter what first date conversation topics you choose. Everything depends on your mutual interests, and it's better to find out more about it while texting and chatting online. It's like doing a bit of homework. Make up a list of things she likes. Write it down not to forget a single thing and compare it with your interests. Learn more about something she likes while you have never had any idea about it. Be prepared. Your main aim is to produce the right impression.
Basic First Date Tips 2021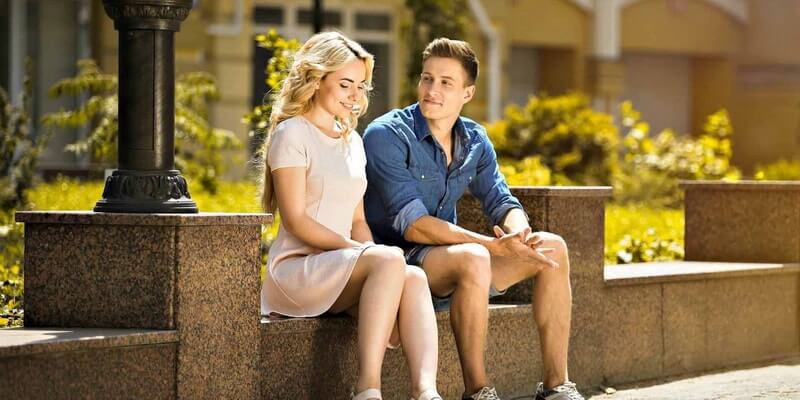 Break the ice and say you feel nervous. It's ok to admit your emotional state and to express it in words. As soon as both of you are honest with each other, you'll feel comfortable.
Keep the flow of the conversation moving. Don't be shy and ask questions to your dating partner to show that you're into this conversation and you're interested in him or her. Your shyness and silence can look like you're selfish.
Standard questions will help you out. Talk about favorites and find out your common ground. Some of the things you have in common can be a perfect opportunity to arrange your second date.
Keep intimacy in mind. Remember that you're going on a date and there's no need to turn it into a psychological session. Don't get your potential partner involved in long moralistic and psychological conversations to avoid the depressive mood.
Ignore politics. The first date should be protected from such topics as politics and religion (apart from people who were acquainted on religious dating websites). Politics is not forbidden at all. Just get through several dates before you start discussing it.
Tell the truth or nothing at all. No one wants to catch the dating partner lying on the very first date. If you're interested in your potential partner, and you understand you want to continue communicating, don't lie from the very start – the truth will get out sooner or later.
Don't make your first date partner look insufficient. It happens in case if you only speak about your trips to other countries, visiting various attractions, being the best one among your co-workers… Be polite, because people have different characters and life situations. Opportunities may vary.
Talk about jobs, but never talk about income. Questions about money matters make you look like you care about your partner's financial position more than about his or her personality.
Don't say bad things about yourself. You have to demonstrate confidence if you're up for further communication. Don't talk about your negative qualities. Don't make your first date partner lose interest to you.
What to Talk About on a First Date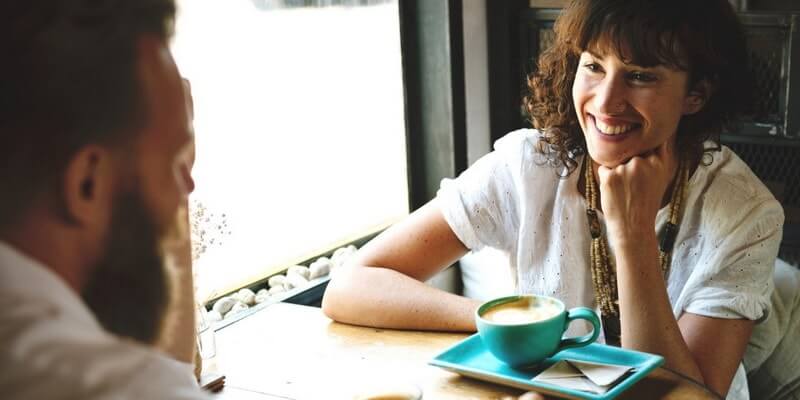 When online dating finally turns into real life conversation, you have to be ready for many things: mutual nervousness, fear of being misunderstood, and inability to express your ideas in a proper way. You'd better choose the conversation topics beforehand. Devote your first date talk to:
Traveling;
Favorite books/music/films/TV series/video games;
Pets;
Favorite pastimes;
Plans for the future;
Favorite foods.
Pick out plain conversation starters and go with the flow. Just watch the conversation flowing and wait till it leads you to the new levels of trust.
Things to Talk about on a First Date: Best Conversation Starters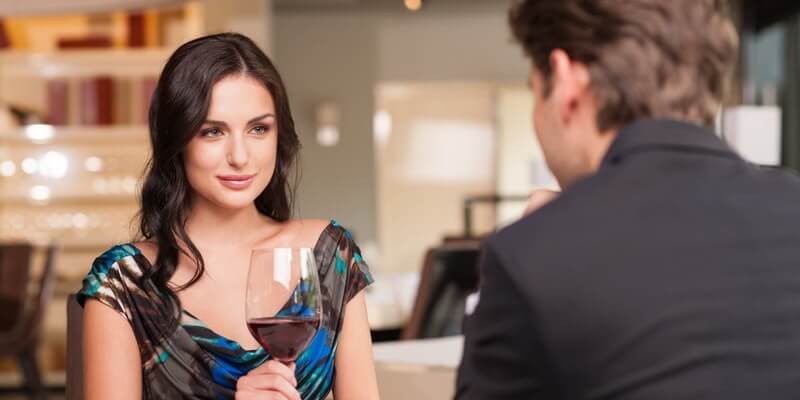 The best tip for first date is to make up a list of decent conversation starters. Check out the following:
Is there a dream job or profession you want to have a grasp of?
Where would you go if you've had enough time and money?
Do you have a passion?
What would you do if you had a day off and a lot of money to afford anything you might want?
What things make you laugh?
Is there anything about your character that is impossible to notice from the first glance?
Study the following tips to find out more about how to behave on your first date and not to spoil the first impression.
Tip #1: Figure out Your Best Qualities
You should investigate more in-depth into your inner world and find out what makes you impressive. If you say "nothing," it means you're not ready to go on a date. You will spoil everything with your shy and inconsistent behavior because you have no idea what to demonstrate as your best qualities. Each of us has positive and negative character aspects, but you aim to emphasize your strongest sides.
Do you have a good sense of humor? Do you have any skills? What about the weird abilities? Your routine might prevent you from paying attention to the things that you can do because they become habitual. Your first date conversation should demonstrate intellect and your ability to adapt to the situation. Women like self-assured and smart men, which is not surprising at all.
Tip #2: Figure out How to Demonstrate Your Best Qualities
As soon as you manage to deal with a list of things that make you a desirable partner, pick out a proper way to demonstrate your physical and intellectual abilities. There's nothing wrong in case if you proudly speak about your talents. However, if you only talk about yourself and always get over the conversation, a woman might consider you arrogant and self-absorbed.
The best dating advice for men in 2021 is to show off their best qualities, but stay polite and correct. Don't forget to pay your potential partner compliments and ask meaningful questions. There's nothing wrong in boasting about your advantages, but you should also be able to demonstrate that you care about a person next to you.
Tip #3: Show off & Don't Attract Too Much Attention
Don't try to draw excessive attention from the public while demonstrating your best qualities: you never know if the attention of other people is enjoyable to your potential partner. You have to be correct while demonstrating your athletic build or knowledge of languages. Be correct and humble.
Tip #4: Be Yourself
This is the most trivial first date advice in 2021 and throughout the years. Nevertheless, this cliché implies that you don't try to show off trying to be someone else but not you. There's nothing wrong in a desire to impress a woman, but you should do it only by demonstrating existing qualities.
Check up the following things before you leave your home to meet your first date partner:
Don't put particular emphasis on your clothing – wear something eat and comfortable. Don't buy new clothes for your first date.
Don't pretend that you can do something you have never been able to do before. If she asks you about something you hear about for the first time, say that you know nothing about it and ask her to tell you more about it.
Don't show off your financial possibilities. This may be either insulting for her or dangerous for you (in case if you happen to date a regular gold-digger searching for the wealthy men's money).
What Not to Talk About on a First Date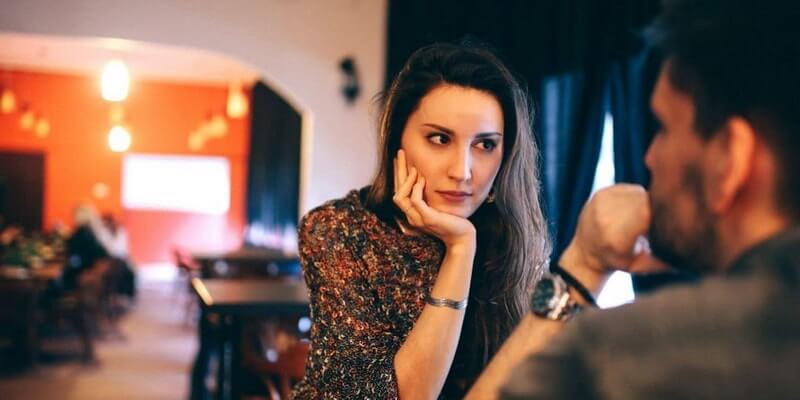 It's not hard to search the net for some good conversation topics in 2021. Nevertheless, there are things you should avoid while having your first live conversation:
Former partners and relationships;
Regular financial income;
Political aspects;
Religion.
The things mentioned above are too intimate for your first conversation. These conversation starters may turn into unpleasant arguments, which is unacceptable.
First Date Talk: The Last Essentials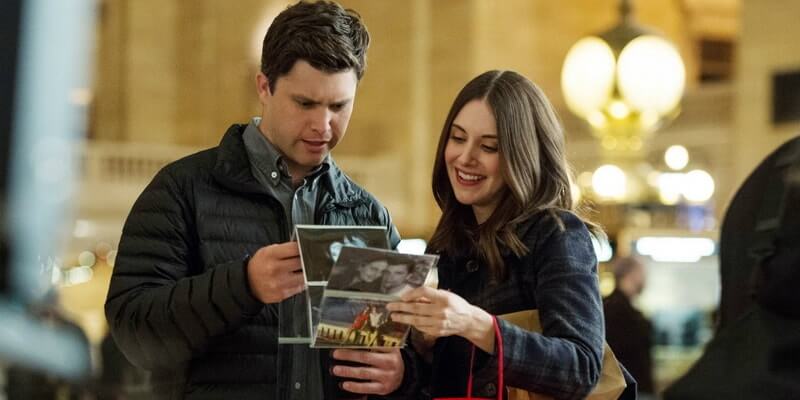 Your online conversations before your real-life date are destined to help you figure out the strategy. Ask her the right questions to find out more about the interlocutor.
Be clever. If you still think you're a little bit dumb, search the net for some witty conversation starters.
Find out more about the events arranged in the place you live and get there to participate in the activity. Any event may become a perfect conversation starter.
Don't forget to search the net for the best first date questions 2021 if you have no ideas where to start. Remember to be real and polite. There's nothing wrong in being straightforward – most women respect this male quality. Nevertheless, you should be able to demonstrate your true nature and your positive intentions.
First-Date Conversations Should Be Lightweight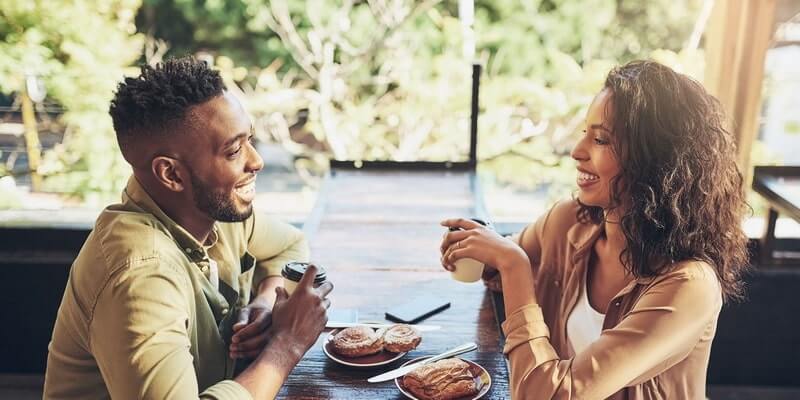 Make sure your conversation on the first date stays away from the following topics:
Politics;
Religion;
Gender issues;
Former partners;
Health issues.
Of course, these things are acceptable only if both of you have nothing against discussions like these. In any case, don't initiate a conversation within the lines of the topics mentioned above.
What to Talk About On a First Date? Topmost Conversation Starters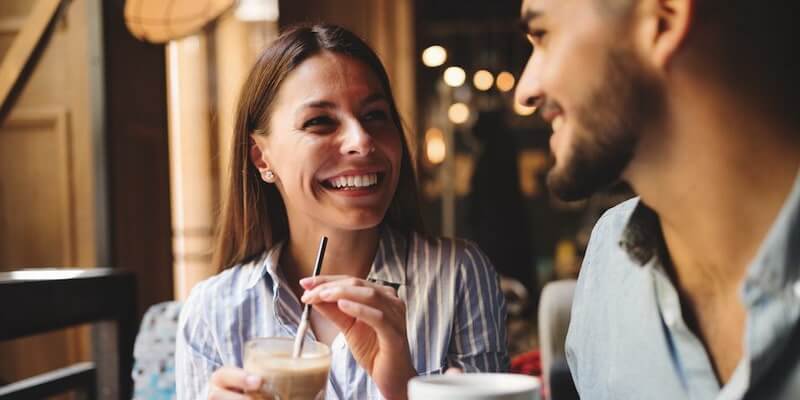 What to talk about on a first date? It's not the hardest thing to learn. Remember yourself as a child when you were trying to get acquainted with a new friend. What were your first questions in a conversation? Favorite toys? Cartoons? Films? Singers?
The best things to talk about on a first date should be plain. Avoid topics that can cause much controversy, whether it's religion or politics.
Keep the following rules in mind:
Your first date talk should not provoke aggression. Aim to learn more about each other, and don't make your interlocutor feel awkward about things you say.
You have the right to ask about religious preferences, but you don't have the right to blame your interlocutor for views different from yours.
You have no right to blame strangers for views different from yours.
The best conversation starters are:
Education and profession;
Hobbies;
Languages;
Films, music, art, and literature;
Favorite sports;
Basic information about the traditions of your families;
Things you are willing to achieve in the future.
The more neutral your topics for conversation are, the more chances you have for a lightweight talk.