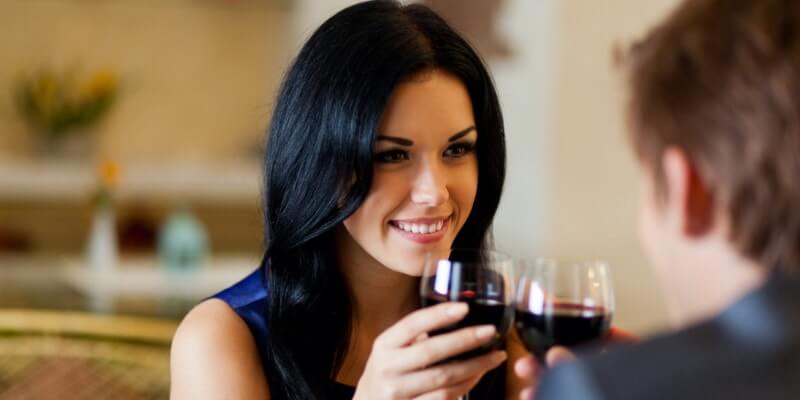 First dates often seem like a test of your coping skills with a kaleidoscope of butterflies fluttering in your belly. It's your first face-to-face meeting with the person you've been texting for weeks or months, and you'd prefer zero embarrassments. Since the first-date conversation is crucial to achieving this outcome, we'll discuss some tactics for smooth sailing.
You don't have to hold flashcards with pointers, but having a plan will ease the anxiety of a first date when you date brides online. Shared interests are always a great conversation starter, so lead with those. These tips are here to make things easy for you and help you make a great impression.
Basic First Date Tips 2022
Be honest about your emotional state. If you're nervous, there's a high chance that you're not the only one feeling that way. Break the ice first by confessing to your uncertainty or shyness.
Keep things simple with basic questions. You're trying to learn more about the person, so every detail counts. Ask about favorites – food, activity, movies – to see what else you have in common.
Silence is golden, but you should keep this gold out of your first date. Try to maintain the flow of conversation without being a chatterbox. Questions are ideal for showing interest while moving the chat along, so ask them.
Don't lie about anything. Let your dating partner know if you'd rather not talk about something. The truth will come out later, and you don't want it to catch you with the same person you lied to.
Avoid airing your negative qualities and show confidence if you want a second date. You want to be authentic without coming across as the Boogeyman, so don't say bad things (too many) about yourself.
Stay away from heavy/turbulent topics in a first-date conversation. It's not a psychological debate. Avoid lengthy discussions about politics and religion: keep them short if you must talk about them.
What to Talk About on a First Date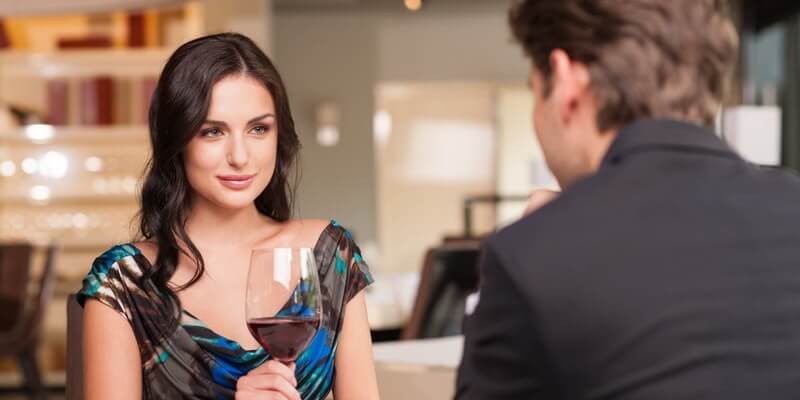 There's no end to what you can talk about on a first date, but some topics are better suited for the occasion. The aim is to express your ideas adequately without putting your foot in your mouth or fainting from anxiety. Choosing first date conversations beforehand is brilliant, and here are some ideal topics for you:
Favorites – music, food, books, TV series, movies, pastimes, etc.;
Pets;
Traveling;
Future plans/goals.
These are neutral conversation starters that keep things moving until you get more comfortable with each other.
Things to Talk About on a First Date: Best Conversation Starters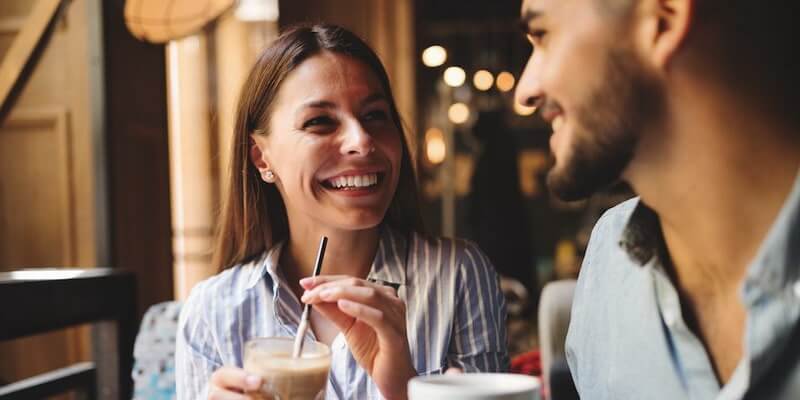 A wise man once said, "He who fails to prepare, prepares to fail." The best strategy is to have a list of tasteful first-date conversation starters. Check out these options:
What makes you laugh?
What are three things you'd do if you no longer have to work for an income?
Are you currently pursuing any passion of yours?
How do you deal with embarrassing moments?
What's your definition of a good life?
Who's your biggest inspiration for this career path you're on?
While the questions above will get the train moving, your behavior on the journey is also important. The following tips will help fine-tune your first date behavior and create an excellent first impression.
Tip #1: Figure Out Your Best Qualities
First dates are about having a good time, but they're also about impressing your dating partner. If you enjoy the person's company as the date goes on, you'll most likely want a second date. A repeat is possible only if the person feels the same way, so put your best foot forward.
Everyone has positive and negative personality traits, and knowing yours proves a readiness to date. Look deep within yourself as you prepare for this date and find out your best qualities. What skills do you possess? Do you have a sense of humor?
Emphasize these strong qualities in your first-date conversation. Women like confident and intellectual men, so be on your best behavior.
Tip #2: Figure Out How to Demonstrate Your Best Qualities
At this point, you've figured out the things to talk about on a first date and know your best qualities. The next best dating advice for men in 2022 is to demonstrate your best features without coming off as self-absorbed. There's nothing wrong with talking about your talents, but your first date isn't a one-person show.
Your dating partner may feel left out if you only talk about yourself. Remember to show interest in your partner by asking meaningful questions and doling out compliments. Show off politely, and you might cinch a second date.
Tip #3: Show Off & Don't Attract Too Much Attention
Even if you can have a Netflix comedy special, you shouldn't use your first date as a practice audience. You want to show your dating partner your best qualities, not all the patrons at the restaurant. Whether it's your prowess with languages or a figure like Chris Hemsworth, try not to draw too much public attention.
You may be comfortable in the spotlight, but your dating partner may not. Be considerate as you show off your best qualities.
Tip #4: Be Yourself
There's no truer cliché than this statement. Although it's essential to put your best foot forward, the foot must be authentic. Don't put on airs or try to show off qualities that don't exist in your portfolio.
To be safe, run through this checklist before setting out to meet your first date:
Your clothes shouldn't be your number one canvass for showing off. Be stylish and comfortable, and avoid buying new clothes for your first date.
Don't fake abilities or experiences. If your dating partner asks about something, and it's your first time hearing about it, say so! You can ask her to tell you more about it, as this will help with the flow of the conversation.
Don't flex your financial muscles on the first date. Your dating partner may find it insulting, or it might make you a target (if the person is a gold digger or nefarious.)
Tip#5: Pay Attention to How They Respond to You
As much as you're there to learn about the person and have a good time, they should also be interested in you. You can tell if the interest is mutual by how your dating partner responds to you. When you answer their questions, do they keep the focus on you or immediately start talking about themselves?
You might be rambling due to nerves, but you can also watch for this. Pay attention to how they say what they're saying, and you might pick up some hidden character traits. For example, blaming everyone else – employees, exes, family members – for their setbacks is a red flag that you'll soon join the list.
What Not to Talk About on a First Date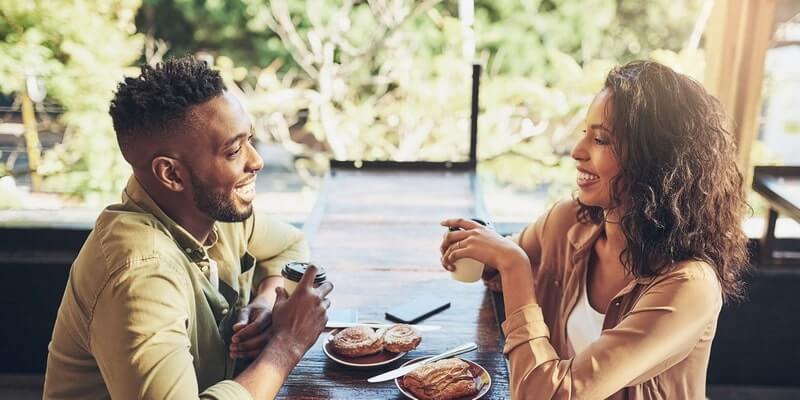 There's a lot of information on the net about suitable first-date conversation topics. Notwithstanding, it would be best if you were wary of these topics on a first date:
Past relationships and exes;
Religion;
Political views;
Financial status.
While these aren't taboo topics, they're pretty sensitive for a first live encounter. The conversation may become volatile with these topics, and you can kiss a second date goodbye if this happens.
First Date Talk: The Last Essentials
If you meet online before arranging a first in-person meeting, you're in luck. Any online conversation you have will help you figure out your plan for the first date. So, ask the right questions to know more about your prospective dating partner.
Participate in events beings arranged in your locale. It might become a conversation starter, especially if the event is related to the person's interests.
The internet is your best friend, so you have no excuse for being clueless about what to say. If you feel shy or unprepared, do a little homework for interesting conversation starters before your date.
Be inquisitive in a fun and unique way – it'll make you seem intriguing. Your first date isn't an interview, but you can ask questions they've never answered or considered. For example, what crime would you commit if you could get away with it? What's the number one item on your bucket list?
Remember to show interest in your dating partner and be polite and authentic. You can always search the internet for the best first-date conversation starters in 2022. Show off your best qualities and do so without being an attention hog.
First-Date Conversations Should Be Lightweight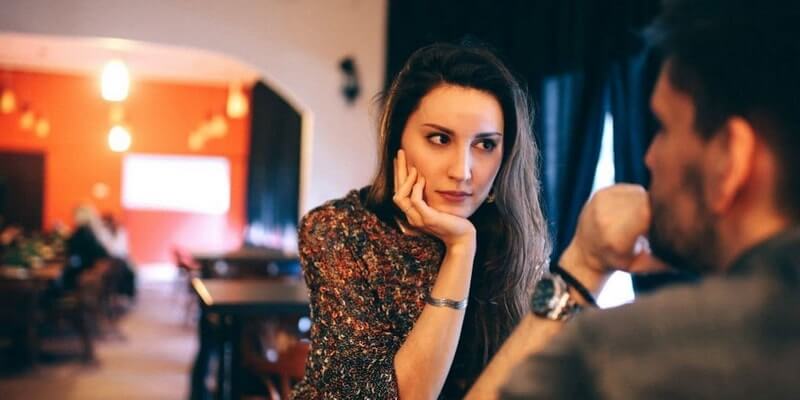 Ensure you steer your first date conversations away from these topics:
Former partners;
Gender issues;
Religion;
Health issues;
Politics;
Financial income.
To reiterate an earlier point, these aren't taboo topics. They are acceptable first-date conversation starters only if both of you are comfortable discussing them. You've got the green light if you've already talked about them during your online conversations.
What to Talk About on a First Date? Topmost Conversation Starters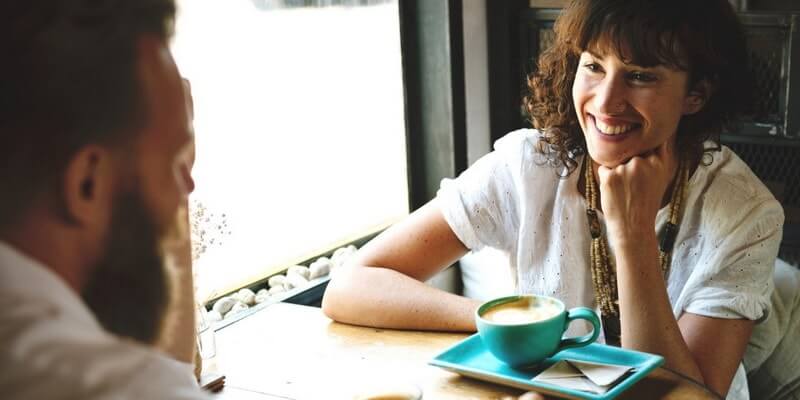 Knowing what to talk about on a first date isn't as hard as society has made it. You've been starting conversations and making new friends since childhood, and a first date isn't very different. You started those conversations with questions about favorite cartoons, superheroes, and toys, right?
Plain, classic favorites are the best first-date conversation starters. You should save controversial topics like religion or politics for date number three. Here are some rules to keep in mind:
Focus on learning more about each other in a real-life setting instead of provoking aggression. Don't make your dating partner feel awkward by broaching personal or controversial topics.
You can ask about political views and religious preferences, but you can't blame your dating partner for not sharing your opinions.
If you're confident enough, you can address dealbreakers in a smooth and non-coercive way. They include topics that are super important to you, like religion, the number of kids you'd like, and other "non-starters." Bringing up these non-negotiables earlier might save you the trouble of more bad dates.
Perfect conversation starters for a first date are:
Hobbies and favorite things;
Family traditions or interesting quirks;
Languages;
Education and profession;
Future goals;
Music, literature, art, films.
Neutral topics provide a level playing field to learn more about each other and build from there. Remember to have fun with your conversations, and if there's no spark, you can always walk away politely.