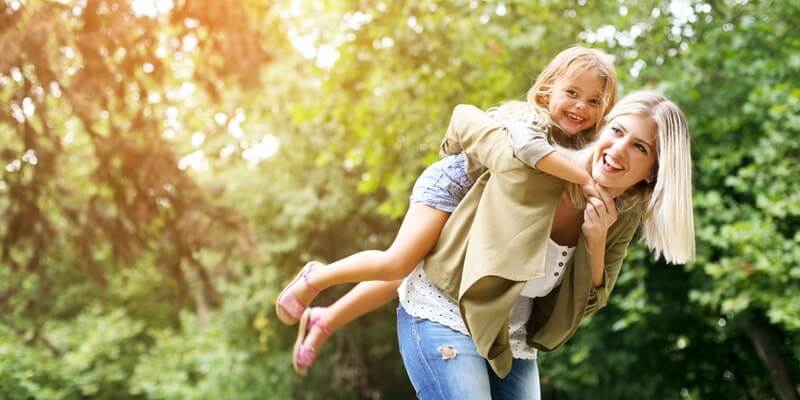 Dating a single mom is an exciting adventure that can turn into serious relationships and official marriage. It's a real challenge but all your efforts are worth it. Of course, you will have to face laundry and diapers, but it's better to think about pleasant moments and benefits.
Most of single mothers are really attractive, moreover, they have a good set of qualities that regular women don't possess.
Dating a single mother in 2021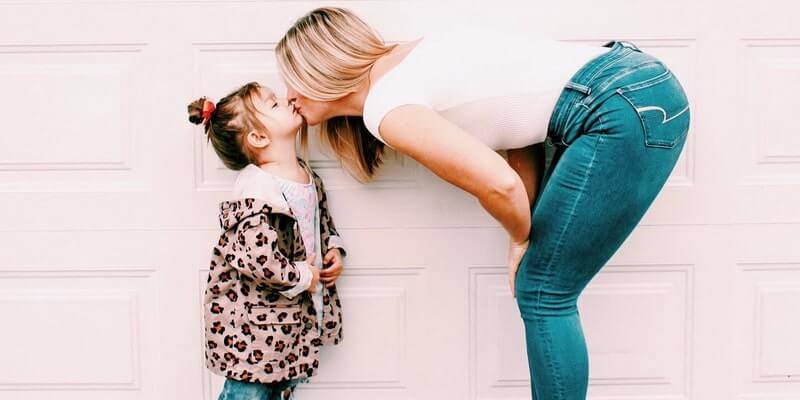 Single mom dating can be positive if you are careful with these women. Some of them want only the profit for their children. In this case you will have to face a materialistic woman who thinks only about money. Most of these divorced women are eager to get married again. That's why they consider every man a husband and a father for their kids.
If you choose online dating single mom, you should choose the partner very thoroughly. We will tell you how to get a luxury woman for happy relationships. Remember that single mothers are self-sufficient and mature women. They know what they want from this life and know how to realize it.
Tips for dating a single mom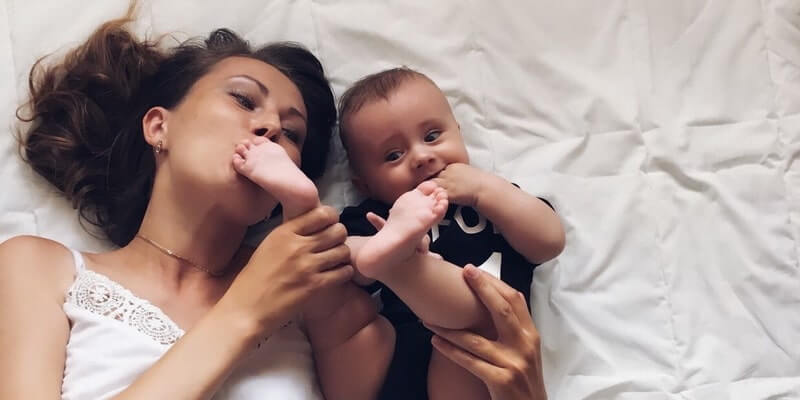 Dating single moms can make you happy if you know all about the features and tricks of these ladies. These recommendations can be used for online and real romantic relationships. They are suitable for couples who have been together for several week and for people who have been meeting with each other for several years.
Be a friend for her kid
It's easy if she has a soon. In this case you can offer him a lot of interesting activities (fishing, playing football or computer games). However, you can make friend with a small girl as well. Buy her a doll she is dreaming about all the time or make a delicious cake together. Don't try to improve the situation with the help of your money. Children are very sensitive, they will find out if you don't like them even if you make expensive gifts. Try to spend a lot of time with kids, communicate and help them. If you don't complete this important mission, your woman won't keep the relationships with you.
Have some fun together
As you can understand, meet single mom implies a lot of communication with her and her child. That's why don't be too serious! Imagine you are child and you want to have fun brushing away all boring duties. You can play a game or watch a comedy, organize a funny competition. Everything depends on your fantasy! It's great if you both have the same sense of humor. No need to be serious every time. All mothers are tired of taking care of their children. That's why she will grateful if you help her to return in her careless childhood at least for a couple of hours.
Don't tell anything bad about her ex-lover
You have no right to talk anything offensive about another person even if you don't like him. Remember that the ex-husband was a substantial part of her life. If she has a child, she continues to see him regularly. They both solve some problems related to upbringing the child. That's why you should be patient and polite. Better not to talk about previous lovers at all. Don't be jealous either. A young single mom chose you, that's why you are better than all ex-lovers!
Help her with her child
Dating a single mother is really responsible. These women are very busy and they get tired at the end of this day. You can help them to look more attractive and relaxed. Just take some responsibility and help her with her child. You can give them a ride or call the doctor when her kid is sick. Take her child from the kindergarten or school. Be with them if they need your support. All these steps will help you to get closer with a wonderful woman.
Be a caring partner
When you ask yourself «Should I date a single mom?», you must be ready to do your best to be with her. She went through divorce and has already had troubles with her previous partner. That's why you should differ from her ex-lover. Take care about her, surprise her with different nice things and give her pleasant gifts. Tell her that your intentions are really serious and you would like to be with her and her child all life. Don't forget about serious conversations. Sometimes it's hard to understand the needs of the partner. Don't try to guess it. Better to ask what she wants from you and your relationships. In this case you won't make a mistake.
Reasons to date a single mom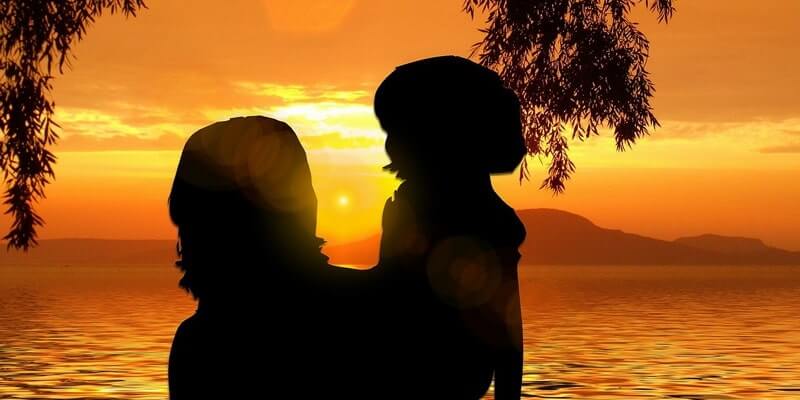 There are a lot of benefits of dating a single mom in 2021. You will meet with an independent and serious woman who is well-experienced and well-prepared for everything. We will describe for you some advantages of these relationships.
She knows how to raise children and keep household
Dating single mom is really preferable for men who want the caring attitude. If you already have your own children, you can be sure she will take care about them. Over time this woman will love your children and you will be a good family. She knows how to keep everything in order in an apartment. You will enjoy wonderful meal and clean rooms. Bear in mind they do really hard work. If you want to keep relationships, offer your help and split your duties of upbringing children.
Young single moms are busy
It means she won't bother you with regular calls and text messages. They are really self-sufficient and have a really tight schedule. That's why you will miss each other and can't wait for the next meeting. Your relationships will be filled with passion and desire. Your lady won't be intrusive which means you won't be annoyed.
Dating single mother means loyalty
These women have strong family values. They want to have a loving family with a decent husband. That's why they will be loyal to you. They don't see any sense in cheating. If a lady doesn't like you and doesn't want to keep relationships, she will tell you about it straightforwardly. At the same time, they can't stand infidelity from your part.
Probably she doesn't want children anymore
This point is suitable for men who don't want to have their own children and to take care about babies. In this case single mom dating is the best option. You can take care of the child who goes to school already and don't have anything with diapers and sleepless nights.
She is well-experienced in relationships
If she is a smart woman, she made some conclusions from her previous failed relationships. Now she will be really careful. A single mother will attentive to your needs and desires. She won't allow to destroy the next relationships. This lady is very good at solving conflicts. She knows how to find the compromise.
Dating a single mom relationship advice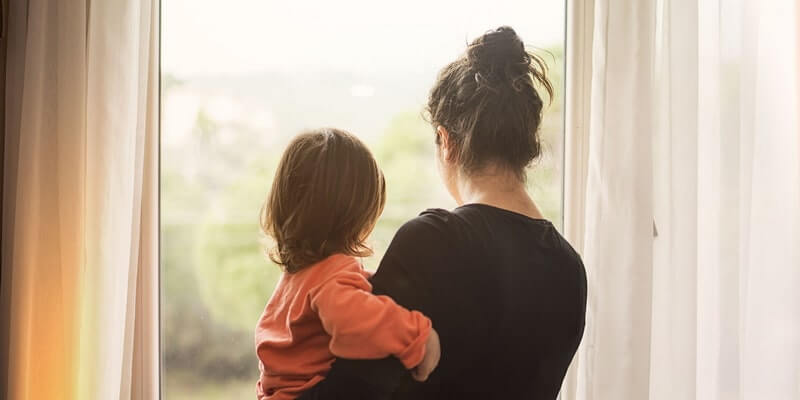 Dating a single mom problems can be solved if you follow some useful recommendations. Remember that these women aren't angels, they have their own difficulties and flaws. If you want to have healthy relationships, you should learn to cope with these imperfections.
There are some single mom dating rules that will help you to find a good partner.
Respect her privacy
It's difficult for these women to stay alone for a couple of minutes. Most of them have to be with the child day and night. Don't be offend if she wants to stay alone this evening. Give her some time to relax and you will see a new woman who has desire to be with you and to make you happy.
Be careful with materialistic ladies
Dating for single moms is not only the way to be happy with a loved person. For some people it's a way to get some money from a generous man and to make him take care of their child. At the same time, they don't need the personality of this man. You can figure out this materialistic behavior when chatting on a dating website or during the first dates. She will tell only about money and ask you awkward questions about your salary and career. If you refuse to pay for her child, she won't go on the second date with you.
Your relationships can't be spontaneous
Dating a single mom is hard. She isn't a careless student or a freelancer. She can't pack her things for several hours and go to another city or country with you. All your travels should be planned thoroughly. These ladies can't even go to the restaurant suddenly because they need some time to find someone who would agree to keep an eye on their baby.
You will have to participate in her problems
Single mother dating means not only happiness but hardships. Children often get sick, sometimes it's hard for a lady with kids to find well-payed job. One day she will want to tell you about her problems and depression related to her huge responsibility and fears for her child. Even if you can't help her, you should be supportive. Be a good listener and don't interrupt her. Tell her you understand her worries and we will find the solution together.
These single mom dating tips will help you to be with a good woman who will love you regardless of your profession and income. Where to find a single mother? You can use dating apps and websites where wonderful ladies want to communicate with decent men. Here you will easily find a woman with one or several children.
Dating a single mom relationship advice are invented for caring people who want to build serious relationships with these ladies. You barely can to get a woman for one night stand. They all want to have a family and a man who would love their children. That's why you will have to prove your serious intentions at first. These meetings won't be easy but all your efforts are worth it. You will get a loyal and smart woman who will know how to make you happy and satisfied.