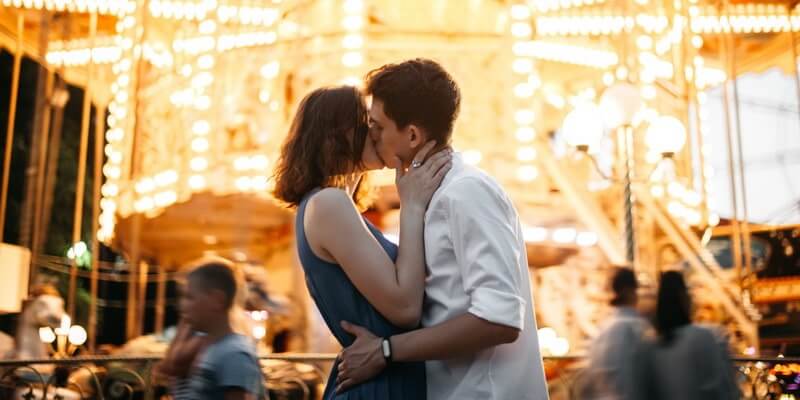 The following info will help you out with building a committed relationship.
Tip 1
It's highly important to do the planning. Sitting and talking is nice, but it won't last long for the very first time. Of course, it may happen that you find a perfect match on the very first date, but what if you're sitting in front of a shy and reserved person willing to mix up your conversation with some distracting activity? Get to a museum or to a skating park. Arrange a walk in the woods with a picnic. Get to a theme park. Make sure you have something to be partially distracted from each other because the first date is usually stressful.
Tip 2
Get ready to talk on various topics. The very first date suggests getting to know each other better. So, there's no good talking about your job all the time. Discuss everything: books, music, politics, food, fashion, internet and more. Find out the topics you can easily discuss together. Show that you care for the other person's interests. This is important for the positive first impression.
Tip 3
Don't act like a spiritual therapist. Discussing personal problems is not a good idea for a date with women of all ages. Don't spoil the impression
Tip 4
Think, feel and express yourself. Don't waste your time on someone who's only physically attracted to you at least if you're not afraid to break up on the following morning after laying her down. Both of you have to be common in something to continue developing your relationship.
Tip 5
Learn to communicate. It means being a good listener. It's also an ability to reveal yourself and talk to each other without interrupting.
Tip 6
To produce a good first impression on your first date you should get ready to admit a possible rejection. It's normal to be rejected by women on the very first date. It's not necessarily your fault. Sometimes it's a lucky case if you're rejected. Just keep in mind that a person you were dating with understood that you couldn't be a couple from the very beginning. The earlier – the better.
Tip 7
Let your potential partner know whether you're willing to continue your communication or not. Be straightforward. You can say it right after the date or send a message if you're shy. The main thing is that you can't make someone walk around waiting for your reaction. Any woman dating is willing to know what you think about her right after the date. Express your feelings and be polite. This way you'll produce a positive first impression even if you decide not to meet again.