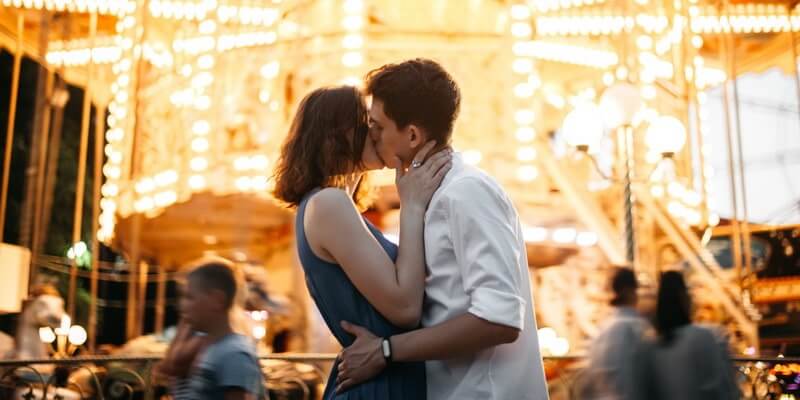 No matter how many times people say that the cover is not essential, producing a good first impression may become a very promising start of a relationship. Your first date is a chance to write your first words of mutual affection on a blank sheet of paper.
Don't overthink your actions destined to produce the first impression, meaning it's all about being natural:
Don't pretend – each person has a sufficient amount of positive qualities to demonstrated on a first date.
Plan things ahead. Make up a list of questions and cheat sheets you can use while visiting the bathroom to remind yourself of the things you want to know about your partner.
Make sure you feel comfortable. Wear something you feel relaxed in, don't pay too much attention to accessories and makeup, and make sure your nails and hair are clean.
What is the first step in recording an impression that will leave a pleasant memory? Make sure you're prepared for communication. Think ahead about the things you're good at, revive your talents and skills, and never forget that politeness is one of the critical features of any communication.
How to make a great first impression? The following might come in handy:
Date with women of the same background and religious confession;
Don't exaggerate your expectations;
Make sure you have at least a vague idea of your potential partner's image and character;
Be tolerant and don't even try to judge your date partner for anything;
Be straightforward about what you want from a relationship;
Never forget about good manners – being a gentleman is always in fashion.
Looking fancy and appealing is as easy as pie: don't forget to wear a smile, be your better self, and don't interfere with your partner's personal space (unless she wants to and it's mutual).
TOP 5 Fun Things to Do on a First Date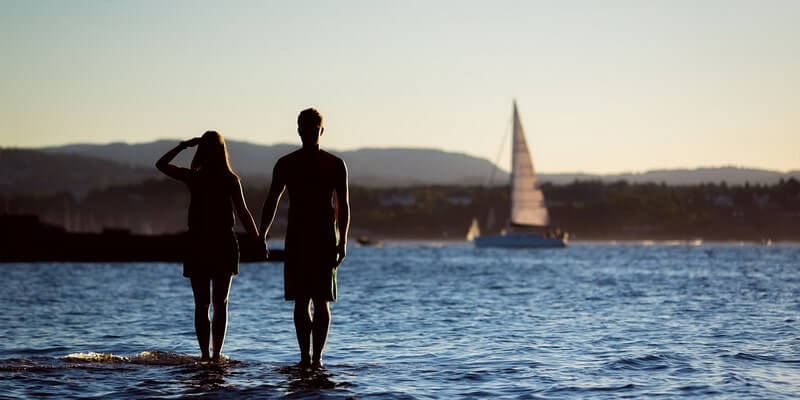 If you're an unconventional personality looking for an unpredictable development of a relationship, try to arrange fun things to do on a first date. An unconventional appointment limited by unusual circumstances is a perfect chance to evaluate each other's behavior in stressful or exciting situations. If you're willing to make your first date funny< try the following ideas:
Get on a hiking tour to the mountains or the local wood. Don't forget about a sufficient amount of equipment and food, especially if you're planning to stay the night.
Get to a quest room together with your friends if you want to arrange a fun first date with the distracting atmosphere. It will be an excellent chance to find out more about each other to understand whether you can deal with small problems hand in hand.
One of the unusual fun first date activities is watching a movie under the stars. If you live in a big city, try to find an open-air cinema on the top of a building where the visitors are provided with warm blankets and coffee. Grab a bottle of wine if it's acceptable to add romance and coziness to the communication.
Are you still searching for fun things to do on first date? Arrange a delicious brunch at your place! A breakfast date does not have any intimate appeal. You'll have an enjoyable time having tasty meals, and chatting like classmates in childhood, getting ready for a marvelous weekend together.
Try to arrange a workout date if you're not afraid of unconventional date ideas. Even if both of you have nothing to do with sports, a workout date in a gym can be inspiring and amusing.
Almost everything is acceptable on the first date. Just make sure you're punctual, polite, interested, and smell good.
What to Talk About on First Date: TOP Topics to Discuss
Your first date is destined to make you want to meet for the second time. What are the most appropriate things to talk about on first date? Let's see…
Interests, hobbies, and favorite ways to spend free time;
Preferences, including foods, films, music, and books;
The vision of family life and relationships in general;
Professional matters;
Dreams and aspirations.
Your aim on the first date is to find out as much info about a person as it is possible. An encounter like this can be very stressful, especially if you're not experienced in socializing. The best way out is to create a cheat sheet with things you want to know about your potential partner. You can use it to refresh your plans and intentions while visiting the bathroom.
What to talk about on the first date? Anything that might come into your head. However, your first date talking points should stick to the following rules:
NEVER talk politics on the first date;
NEVER argue about religious issues;
NEVER talk about past relationships.
Your discussions should be neutral and, at the same time, sufficient to find out the necessary information about your date partner. What to talk about on a first date with a girl and not fail? We've made up a list of bad first date questions to make it clear:
Why did you break up?
Do you think sex is important?
What is your monthly income?
What are your greatest fears?
Why don't you have kids?
Do you have problems with communication with your relatives?
How many partners did you have before getting acquainted with me?
Best First Date Questions: Spice Up your First Date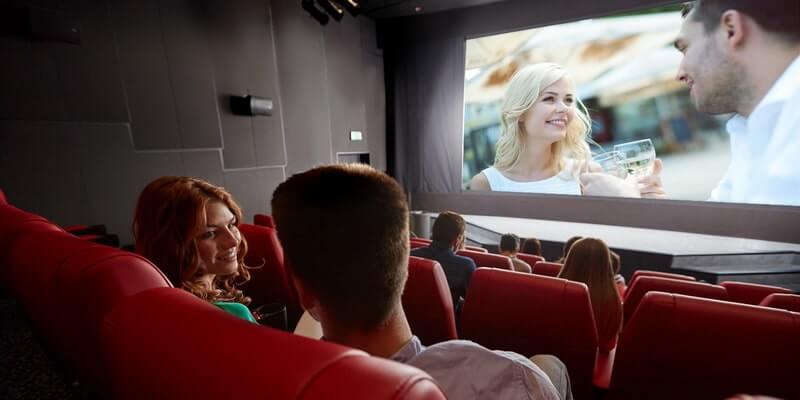 Awkward silence is one of the worst things to experience when meeting an interesting person for the first time. A fruitful small talk is not a complex science. You aim to deal with your mutual tension and learn to control the conversation, as any smart and powerful man will do. Properly chosen questions for a first date will help you:
Make your communication more relaxed and emotionally effortless;
Help both of you reveal the details about your personalities and common ground;
Inspire you for a second date where you can get deeper into your details.
Here are the best questions to ask on the first date if you're a creative person:
Are you a dog person or a cat person?
Who would you like to be if you had a chance to choose?
Is there anything you look up at in this world, and why?
What is your wildest wish?
What would you do if you had all the money in the world?
What was your greatest failure in life?
Be careful while searching for the great first date questions. Your questionnaire should be based on the personality of your date partner. Study her account on the online dating website, and don't forget to scan her profiles in the social networks. Make sure your first date question is not too personal or insulting. The best way to pick out the right questions to ask on a first date is to try to answer the same questions on your own. If you feel like you're unable to answer your question, you have no right to ask it.
Kissing on the First Date: Is It Appropriate?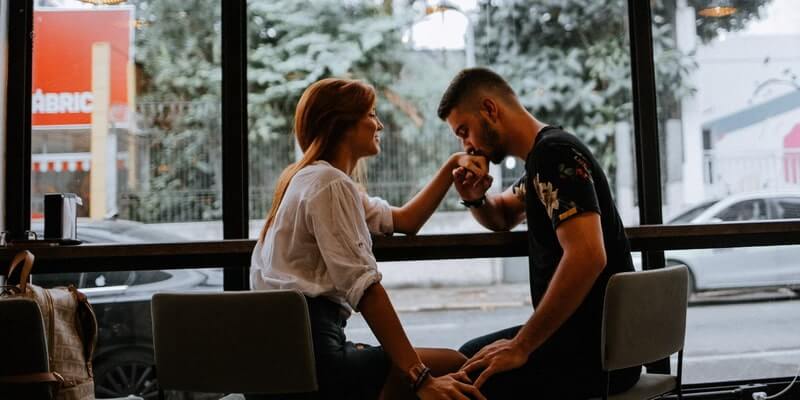 Are you still worried about a kiss on the first date? It depends on the way your lady reacts to casual physical contact. Does it feel like your touches make her feel a bit nervous? Is it clear she feels uncomfortable when you touch her shoulder or fingers?
Such a reaction may signify that she either fancies you or not. If she's not willing to touch you but keeps on interacting with you, it's highly probable that she fancies you while being too shy to get further. You only have to be patient in this situation – don't force anything. It's just a shy but, at the same time, a girl considering you appealing.
Should you kiss on the first date? A peck on the cheek will be polite and sweet. If you're interested in something more substantial, keep an eye on your partner.
Is she seeking for an opportunity to touch you here and there when it's only the first time you communicate?
Is she laughing heartily at your jokes without looking shy or embarrassed?
Is she trying to look you in the eyes to make you notice it?
These signs may signify that a girl has nothing against physical contact with you. A first date kiss should not necessarily wait for a couple of dates more. Is it bad to kiss on the first date? It depends on the power of your mutual chemistry. Do you kiss on the first date? You do, if you understand your dating partner has nothing against it.
Is it appropriate to kiss on the first date? Of course, it's appropriate! It's a way to establish yourself and demonstrate your intentions. Kiss her hand or give her a soft peck on the cheek to make her see you've got serious plans.
Is it bad not to kiss on the first date? No, it's not bad. Kissing is not about mutual chemistry. A regular hug will be more helpful if you're physically and energetically compatible or not.
First Impression Needs Effort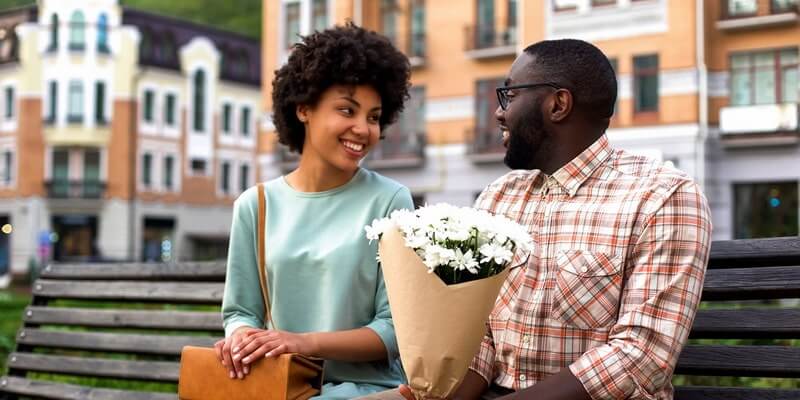 There's no need in trying to be unique and exceptional. Merely be yourself, which will make you look exceptional in her eyes. None of us is perfect, and there's no need in producing the first impression with the qualities you don't have.
Imagine you're talking to your sister. This way you'll most likely pick out the most appropriate topics for a friendly conversation.
Be frank about your plans when you're asked about them. The faster you learn about each other's intentions, the faster your potential relationship will develop.
Don't overreact and never keep silent if you find something inappropriate. Merely be polite while sharing your thoughts about his or that thing.