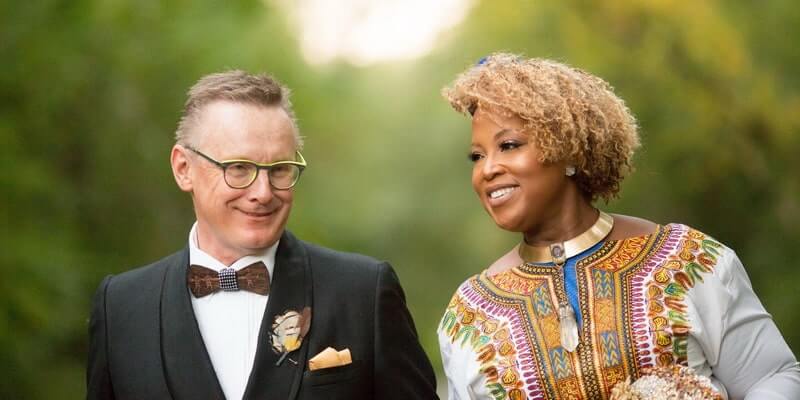 Different religious beliefs can be an obstacle for serious relationships. People who follow different religions have different views about sharp and substantial things. Often these couples break up over time. The thing is, we choose a partner with our heart, not with our mind. We love someone regardless of their beliefs. We find brides online and fall in love with the prettiest one. We fall in love with her voice, body and manners. But if she has a different religion, there a lot of problems will be. Over time you start arguing more and more often. One day you will understand your paths are completely different. You can divorce after several years of the marriage, with children and with numerous memories. It's painful.
That's why it's important to choose a compatible partner from the beginning. Relationship compatibility and religious beliefs matter. They help us to be together, to communicate friendly and without any tension. They help us to raise children with love and care. They help us to respect each other.
The aspects of happy marriage in 2023
There are a lot of things that make your marriage happy:
Stable income.
Having common interests.
Common religious beliefs.
Having kids.
Happy sexual relationships.
Common politic views.
As you can see, common religious beliefs matter for happy marriage. If you avoid this subject, you will face a lot of troubles in long-term perspective. You can't be happy if you hate what your partner loves. You can't build something substantial if you laugh at their views. At least, you should respect each other. At most, you should share each other's views and interests.
Why religious compatibility matters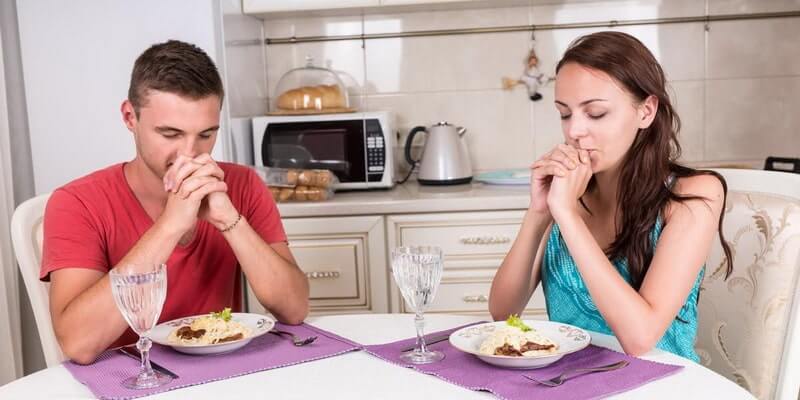 Religious compatibility is a base for strong connection. You can be Muslim and your girlfriend is Christian. But you should respect each other. Be ready that one day you will have to change your religious views to be with this person. There are some reasons of why religious compatibility matters.
You can spend more time together
There are a lot of religious celebrations and important events. You can spend them together! It will make you both love each other even more than before. You can spend a lot of times thinking about gifts and the celebrating dinner. You will chat with friends and relatives together. You can go to church together and talk about religion.
You will bring up children without arguments
Relationship compatibility and religious beliefs are very important when it comes to raising kids. You won't have any conflicts about it. Your children will choose any religion they want. You both can tell them about your traditions and habits. It will help you to be closer. If you are a committed Orthodox Christian and you are dating a single Catholic woman, you need to discuss the faith in which you will baptize your children before you get married.
You have the same views on sexuality and romance
When you are compatible, you think the same. You both are modest and careful. You will avoid casual contacts and will try to find something deep. Some people prefer to have platonic relationships before the wedding. It's ok and you both will agree with it. Religious compatibility in romance means you will look for something serious in relationships. Keep this in mind if you are wishing to date Muslim women, for whom it is customary, and you both will agree with it. Religious compatibility in romance means you will look for something serious in relationships.
You will get along well with relatives
You all will be the one big family. You will have family gatherings and meetings with pleasure. You won't have any misunderstandings. Your partner's parents will like you.
You can think about the official marriage
How does religion affect relationships? It makes them more serious and substantial. The experience shows that religious couples tend to get into official marriages. They don't like to play with their partner. They are honest and serious. From the beginning they know they are interested in family. They discuss all the important questions immediately. But if you are a Catholic and have found your betrothed among single Christian women of the Orthodox denomination, you will have to discuss the process of getting married in church.
Religious couples don't cheat
Fidelity means a lot of these people. They prefer to stay with one partner for a long time. If they fell in love with another person, they will tell you about it as soon as possible. They won't act behind your back. You can be sure about the honesty of your loved one.
How does religion affect relationships in 2023?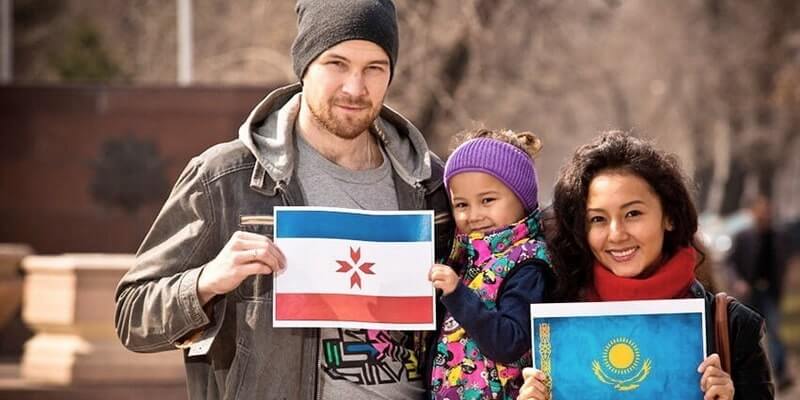 Religion and romantic relationships are very connected. Religious people act differently with their partners. Most of them are affectionate and reliable. You can trust them.
How does religion affect relationships? Be ready to talk about God a lot. You can't avoid this topic if you meet a religious person. They will give you some books to read. Don't reject it. It never hurts to learn something new and to improve your education. Even if you don't agree with a book, you can discuss it with your partner in a polite form.
Religion affect sex in relationships. Some people are very shy and restrained. Be ready your sex life will be rare and banal. It's especially common for young girls. Show the partner you love them. Over time, you will break the ice and your relationships will be more intimate. Don't push your loved one and don't make them do something they don't want to. Offer something new gently and let them know they are completely safe with you. Some religions affect contraception issues. If your partner wants to have a lot of children, you will have to put up with it or to break up. Some people don't use contraception for this reason. Some men are against abortions. It's hard to accept if you are an atheist.
Religions and bad habits are incompatible. If your partner smokes or drinks, it will be hard to be together. But in this case it's easier to quit all the bad habits to stay healthy and to be with your loved one.
How to find a partner that will be compatible in religion?
Sometimes it's hard to find a person with the same views and goals. We can chat with a lot of people but they will be incompatible. Don't be upset and keep trying. Sooner or later you will find someone special.
The best way to be religiously compatible is to look for a partner in the right places. You can go to church or to the religious meeting to find a like-minded person. Just be open and friendly. Don't be afraid to talk with people. Smile and try to be supportive. This way you can meet not only a partner, but also friends.
Chat with regular people. Probably, you can find a person who will share your ideas. Most of people are quite tolerant. Religious compatibility is possible even if you both believe in different Gods. Your partner will be interested in your views. They can support you and will try to learn about your religion as much as possible. In this case your relationships will be harmonic and healthy.
One of the best way to meet someone compatible is using special websites for religious people. Here you can find single Christian women, Muslim and Catholic women. Most of them look for serious relationships and marriage. You can talk with religiously compatible ladies for building something substantial. Be sociable and friendly. Don't be afraid to chat with several people at the same time. If you realize you like someone, ask them out. Online relationships will save you time. You won't have to meet with people who aren't suitable for you. You can choose religious and modest ladies.
How to meet a person with religious compatibility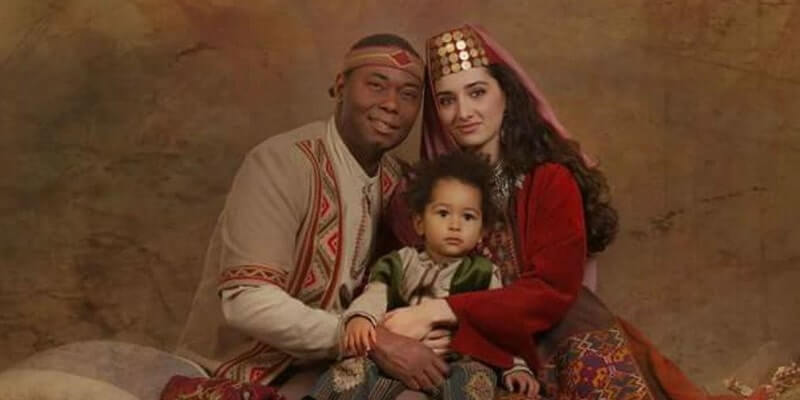 When you find someone you like the most, you can switch to exclusive relationships. Your goal is to catch their interests. It's especially actual for meeting with women. Young ladies have a lot of admirers. It won't be easy to win their heart. There are some tips that will help you to do it.
Be modest. Don't be insolent. Religious women don't like rude men. If you are shy, it's fine. Most of ladies find it pretty. Show that you respect her.
Don't rush with sexuality. A decent woman won't come to your place at the beginning of the relationships. These girls are very careful. They prefer to get to know you better before. If you touch her inappropriately, she will leave you. They don't like vulgar and ambiguous jokes either.
Say your goals. Religious compatibility in relationships means you are ready for serious conversation. If you want something casual from your communication, don't waste her time. Relationship compatibility and religious beliefs mean you don't lie to each other. A woman will understand quickly if you want sex only.
Be polite and nice. Try to please her. Make compliments. The latter shouldn't be about her appearance only. These women are smart and well-educated. You can say something nice about her intelligence.
Give her some gifts. She will be glad to get a new book or flowers. Religious ladies are humble, so don't give something too expensive. Show your interests. Find out her preferences.
Don't forget about religious celebrations. Religious compatibility in relationships means you spend these days together. Some people make nice gifts to each other. Think about the traditions and actions that are common for these celebrations. Join her family and don't ignore celebrating dinners.
Try to find a compromise. Sometimes people with different religious views fall in love with each other. In this case you will have to work on your relationships. Be patient and tolerant. Don't mock her views and preferences. Don't argue if you don't agree with her religion. Try to understand you loved one.
What breaks religious compatibility
Even if you have religious compatibility in a relationship, you can face a lot of problems. Some people aren't able to talk with each other. If you don't tell about your preferences and desires, be ready for misunderstandings and awkward situations. Say what you like and what you don't like at the beginning. Ask your loved one about their desires.
Religious arguments can break any happy relationships. Better don't discuss some sharp topics. If you are too different, find something in common to talk about it. Don't insult your partner even if you think they aren't right. Respect their opinion.
Don't try to control everything. Some patriarchic men tend to control their women. They are jealous and possessive. But it doesn't help to build happy relationships. You should trust your partner. Don't judge a woman for pretty dresses and perfumes. All ladies like to look attractive.
Think about long-distance relationships. Sometimes it's hard to find a compatible person from your city. In this case you can try international dating. On our website you will find a lot of religious women from different countries. Some of them are ready to move to your country to be together. You will have to chat with them online for several months before the real date. Don't be afraid of this type of relationships. It's interesting and exciting enough. At the same time, don't keep online communication for a long time. Think about the real meeting. Prepare a visa and buy plane tickets. Visit her first to show your decisiveness. After you met the first time, you will understand if you want to keep this relationship.
Religious compatibility in the modern world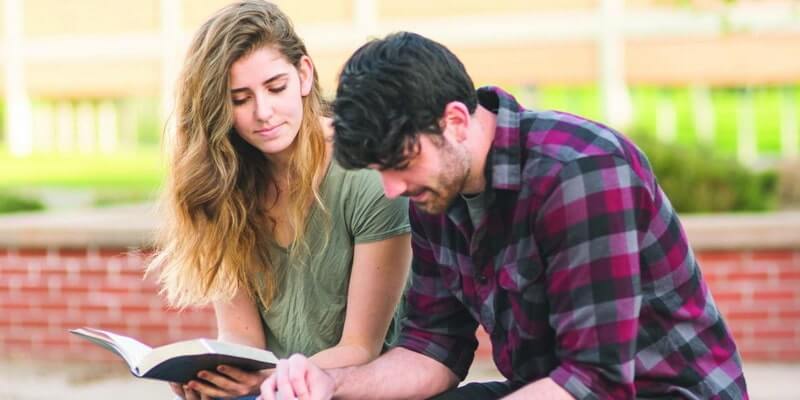 Religious compatibility in romantic relationships means you don't argue about God, traditions and religious ceremonies. There are some advantages of these relationships:
You have a lot of common interests. Reading, watching the same movies, the similar hobbies make you even closer.
You pay attention to self-development. Religious people are curious. They try to learn about this world as much as possible. You can study together!
You are sexually compatible. You won't have any problems with sex life.
Religious people are kind and compassionate. They spend a lot of time helping other people and animals.
You know how to build healthy family. You know a lot about love and respect.
Religious compatibility for couples is the best way to have happy relationships. Be selected and careful. Don't get into casual connection with people you don't know enough. Go on dates with interesting women. Choose someone special. Try to find your soulmate who will support you. Look for not only a lover, but also the best friend for yourself. You will find a lot of women who believe in God on our website. Create your profile to look for pretty ladies. It will take for a couple of minutes only. Add some pictures of yourself and write the description. Describe yourself in a nice way and don't forget to write about your goals. Write the desirable religions you are interested in. Start looking for girls with the common interests. Chat with several ones. You can use the translator and other useful tools on our site.