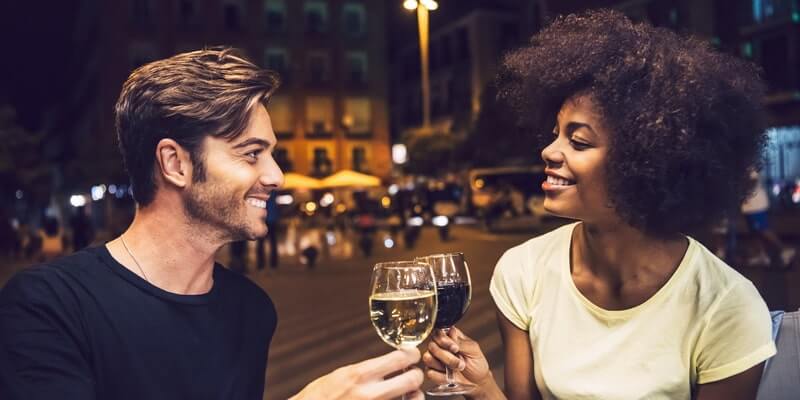 First date is really exciting. Men are usually nervous and insecure about their behavior. During a first date people get to know each other better. They learn about habits, hobbies and goals of another person. How to make your first date wonderful? How to catch her attention? There are some tips for men. They will help you to chat with a girl effortlessly.
What to do on a first date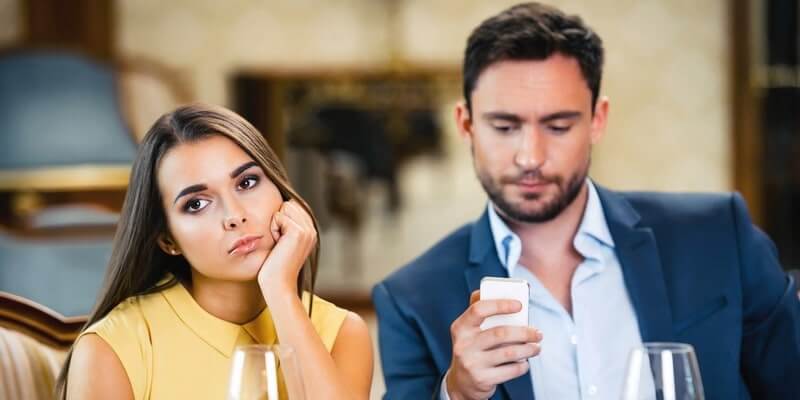 If you meet ladies online, sooner or later you should ask them out. Don't keep conversations online for weeks. In this case a girl will lose her interest. There are some things you can do on a first date. These activities will help you to have a lot of fun.
Go to the park. It's very nice to go for a walk when it's a good weather. Let her know about your plans and tell her to put on comfortable shoes.
A perfect first date in a restaurant will melt her heart. Choose some meals she likes the most. Bear in mind you will have to pay the bills.
Go to the countryside. It's the best things for people who love nature and picnics.
Go to the concert. Do you like music? If your taste match, you can invite her to the concert of your favorite band.
A good first date should be lively and fun. Don't go to the cinema where you both will be silent all the movie. Try to chat as much as possible. No need to go to an expensive restaurant. Coffee and a cake will be enough for a first time.
Tips for a first date in 2023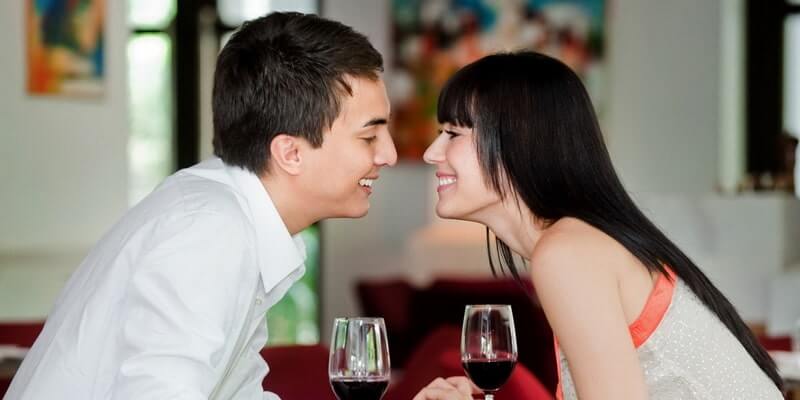 How to have a good first date in 2023? Prepare to it in advance. Make sure you look perfect. Think about topics for chat. Don't be nervous. There are a lot of rules, but the most importantly you should be yourself. If you date women online, you need a lot of practice for lively conversations. We will give you some advice:
Choose the best clothes. Don't forget about shaving and taking a shower. Girls usually pick up gorgeous dresses for a first date. You should meet their expectations.
Make a list of topics. It's a good advice for shy men. There are awkward pauses during a first date. It's fine. If you want to avoid it, think about your conversations in advance.
Going on first date requires a lot of preparations. Don't be late. Be a punctual man if you want to win her heart.
Keep your smartphone on silent. There are only two during a first date – you and she. Don't let other people distract you. Try to not solve working problem these moments.
One of the first date pointers is your moderate behavior. Don't rush with sexual activity. If a girl doesn't want to touch you, don't be intrusive. You will have enough time to get closer.
Make her laugh. You should work on your sense of humor. A funny joke can break the ice. Don't make vulgar jokes. It will spook off well-cultured and humble women.
Arrange the next date. Ask her when she is available for the next time.
Don't stretch a first date. A couple of hours will be enough.
Things to do on a first date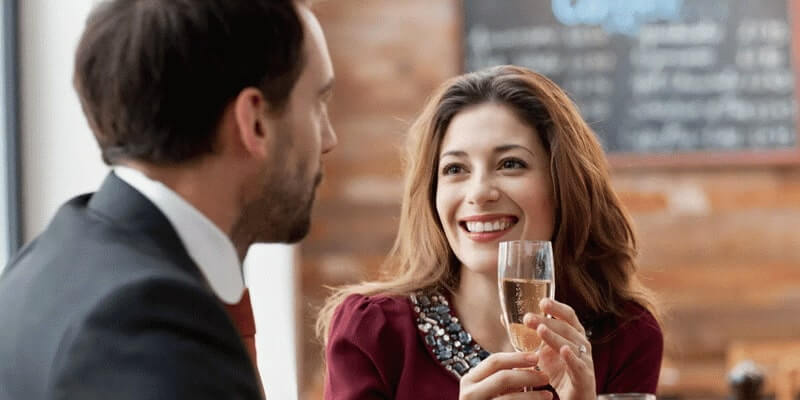 The 1st date should be memorable. If you both have fun, you will think about the romantic relationships. We will tell you what to do on a first date to make it interesting and exciting.
Shake her hand gently
Women like gentle touches. You can hold her hand during walk. Shake it when you are greeting her. It breaks the ice and makes you feel more confident.
Buy flowers for her
Three wonderful flowers will be enough. Roses, tulips or orchids will show your admiration. Make sure she isn't allergic. Better buy it after the walk, otherwise it will be uncomfortable for her to carry the flowers.
Buy good chocolate
One of the best first date advice is buying a girl something tasty. They all like delicious food. Some chocolate will be a good choice. You can hand it to her after a first date when it's time to say goodbye. Don't be shy and ask her what things she likes the most. Next time you will give her something according to her preferences.
Go for a walk with you dog
Do you have a dog? You can ask a girl out to walk with a dog! It will be a nice activity for both of you. All girls adore pets. She will be definitely happy about this walk.
Go to the beach
This option is fine for brave and confident women. If she doesn't mind to show up in a swimming suit in front of you, you should take this chance. Choose a nice and silent place for swimming. Grab some food and beverages.
Kiss on the back seats in a cinema
If you communicate for a long time online, you can try something more exciting. Make sure she is ready for this stage of the relationships. If you both like each other, you can skip a movie and devote this time to each other.
What to say on first date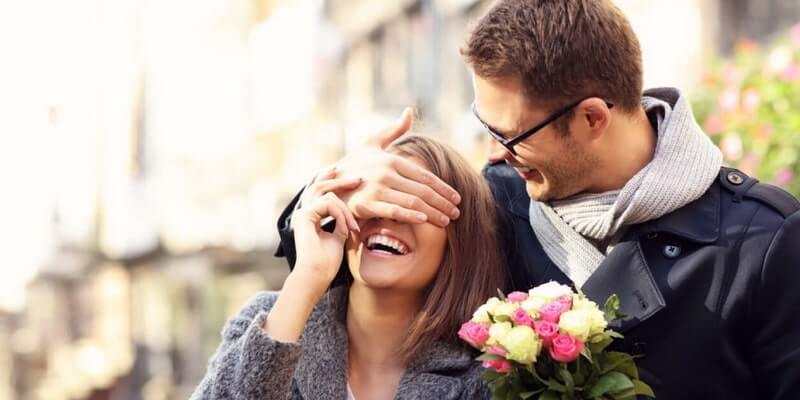 Tips for first dates are universal. At the same time, there are unique words you can say to your loved one. You should show your romantic interest with compliments. There are some things you can say:
You are so beautiful today! In reality you are even more wonderful than online.
Your hair is very shining, I want to touch them.
I would like to give you all flowers in the world, you deserve it.
Finally, we have met, I have been waiting for it for a long time!
It's very nice to talk to you. You are very smarty!
I hope we will meet again, I will miss you (this phrase is fine for the end of the date).
What's your favorite cake? I would like to offer you something tasty.
Tell be something about your work or hobbies. It's very interesting to hear you.
Are you cold? I can give you my jacket if anything.
It's the best date in my life, thank you!
How to have a successful first date in 2023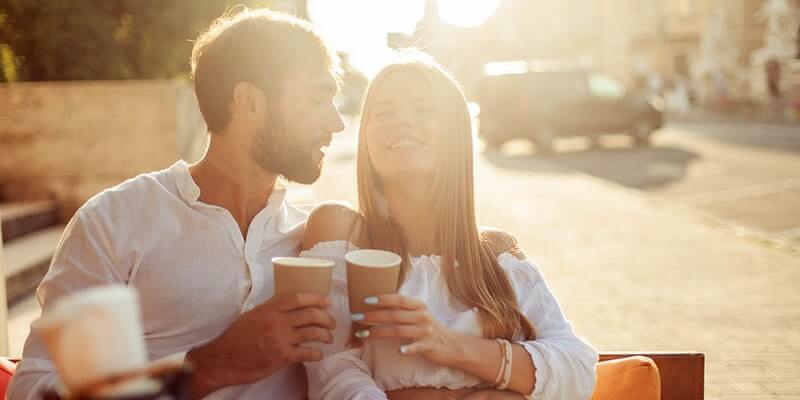 Going on a first date is very important both for men and women. We all want to be loved. We all want to meet someone special to stay with them for the rest of our life. If you want to be successful, you will have to chat with women often. Don't be shy to go to dates every week. The more women you meet, the more experienced you will be.
There are some advice for first date that will help you to be popular amongst women and to find someone special:
Be talkative. Most of women are quite shy for the first time. You will have to keep a dialogue. If you don't know what to talk about, discuss things that surround you. Don't be afraid to ask a lot of questions about her. Make jokes. Make compliments. Don't allow a lot of pauses in the conversation.
Chat with several girls at the same time. Don't make big gaps between your dates. You can compare several people, it's completely fine when you are single.
Turn a dating app down during your date. A woman shouldn't know you chat with other girls. It will be quite offensive.
Use a nice perfume. Women like when you smell good. Don't overdose with it. The smell shouldn't be irritating.
Make sure you have some common interests. It will be nice to discuss something you both like.
Tell her about your sport or travels. It's nice to show you are an active man with healthy lifestyle.
Be polite. Don't raise your voice. Don't say anything rude. Open the door in front of her and help her to get out of the car. Be gentleman. Women like when you pay attention to them.
Be attentive. Remember the color of her eyes, her dress and everything. Say something nice about her manicure. She will appreciate if you notice small details.
Think about good things to do on a first date. Ask her what she likes. Maybe she would like to go to the park or to run somewhere in the forest. Some women prefer walks in the center of the city. Some of them would like to go to the theater.
We don't recommend you to have sex on the first date. It requires a lot of intimacy and closeness. You should get to know each other better before this serious step. If you decide to have sex, don't forget about condoms and other contraceptive things. Your task is to please a woman. Don't be selfish in bed. Long foreplays and oral sex will help her to relax.
Try not to be intrusive. If she doesn't want to talk about anything, better skip this subject. Don't talk about controversial things. Politics and religion can cause conflicts.
Better meet in a lively place for the first time. Don't forget about your safety. Don't meet with women who look suspicious.
Talk with a girl via video before going on a first date. You should know about her appearance, voice and manners. If she doesn't want to chat with you this way, better stop the communication.
Things you shouldn't do on a first date
There are things that are forbidden for romantic dates. Don't disappoint her with your behavior. Try to act well to please a girl. We will tell you about some taboos:
Don't talk about other women. Don't tell anything about your ex. Even if you want to share it with her, better hold back. A girl should know she is the only one.
Don't push her with sex. Most of women don't like sex on a first date. Let her know you are interested in her soul and inner world, not only in her body.
Don't talk about serious plans. Conversations about marriage and children aren't really romantic.
Don't tell about your financial problems. If you have loans, better tell about it the next time or in the written form.
Don't be shy. Women like brave men. If you are insecure, you can go on dates more often or go to the phycologist to work on your fears.
Don't abuse alcohol. Of course, you can drink a couple of glasses of wine to be more talkative but don't drink more. Women don't like addicts.
Don't go on a date in your regular clothes. You need to impress a woman. Choose something nice and don't forget about accessories.
Where to meet a woman for a first date in 2023
Of course, you can approach a girl on the street to ask her phone. But you should be brave and talkative for it. Besides, a lot of women are busy and don't want to stop to talk with you. Some of these girls aren't single, so you will barely find someone on the street.
Another option is dating websites. You can find a lot of singles who would like to go on a first date with you. You can use filters to find someone more suitable, for example, in your city.
You can use dating apps on your phone. This way you will chat with several girls at the same time while being at work or at home. You can pick up a girl from any country. Some men prefer international relationships that allow them to find a loyal and family-oriented wife. Some men don't mind mature women or women with children, you can find these people on our website.