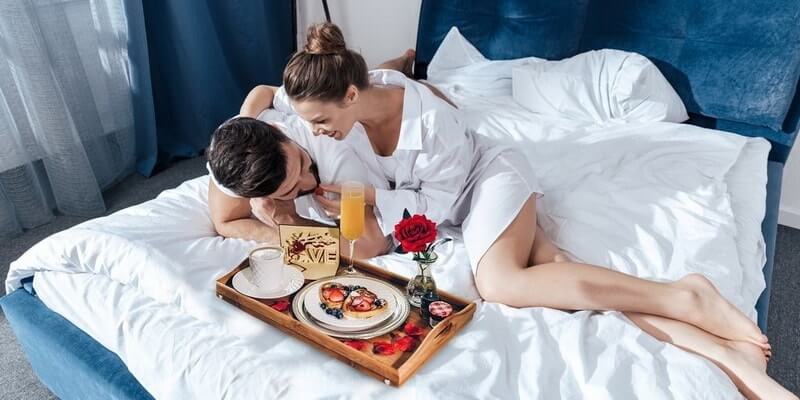 The first impression is one of the hardest things to get in case if you're not experienced. Your anxiety can spoil everything, but the best thing you can do is to concentrate on your goals and understand that every step you make leads you to the future you've always been willing to get. Follow several simple rules:
Eye contact. Studying the women's appearance is always enjoyable, especially, if you don't have to look them in the eyes. Well, direct eye contact is a must I case if you're willing to turn your online dating into something meaningful. If you stare at her chest it will spoil your potential conversation. Find the courage to look her straight in the eyes while talking. This will certainly impress her.
Groomed look. Your hair and body should smell good. The first thing that can impress women is a well-maintained appearance. You can keep your facial hair on, but make sure it's maintained well. Just think about it: the first impression a woman makes on you is the way she looks, isn't it?
Being a gentleman. Help her with her coat and open the door for her. It's basic courtesy and it doesn't imply vulgarity.
Socializing with her friends and family. Women will regard you as a potential partner in case if you are able to fit her company. Women search not only for love but for friendship and mutual understanding. If you're able to fit into the company of her friends and family members, you get the best impression you can. Impress her friends and this will impress her as well.
No texting or grabbing your phone in the process of conversation. If it's your first communication with a girl and if she turns out to be too emotional and passionate, she may simply leave you without saying goodbye. That's one of the simplest ways to impress someone after an online dating. Be respectful, sincere and frank and forget about socializing online. You'll get more than you might have expected.
Be interested in her. Ask her questions and make her feel relaxed. Try to find out more about her interests, fears, career plans, attitude to animals and favorite films. People love to talk about themselves if the topic of conversation is out of the intimate area.
Make compliments. They should be genuine. The best compliment points out something that other people notice rarely or don't notice at all. Don't comment on trivial things like clothing or hair color. If she's wearing an impressive tattoo, ask why and when she decided to make it. Express your opinion.