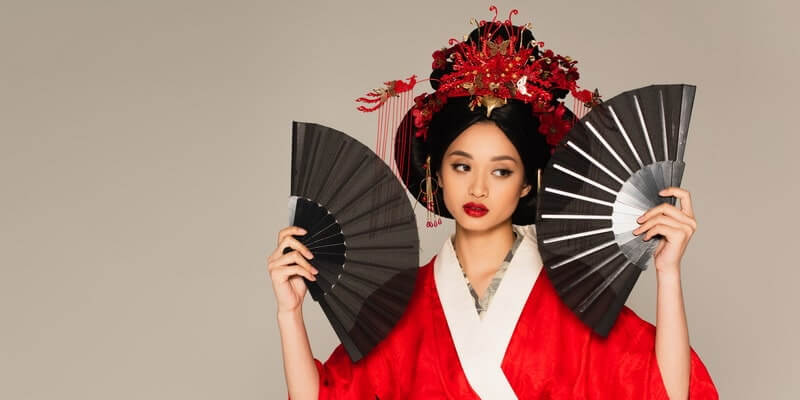 Dating Japanese women is tricky. On the one hand, they are really charming and beautiful, so you will be proud of your partner. On the other hand, you should always remember Asian culture which is difficult and sometimes really wild for Europeans.
Back then it was really hard to date Japanese women for European guys because of the distance and strict etiquette. Nowadays everything is easier since you can use online dating platforms for chatting with these girls. You can talk with several ladies at the same time to find someone really exciting and interesting for you. But for a start, you should learn a bit about romantic relationships with Japanese girls.
What is dating like in Japan in 2023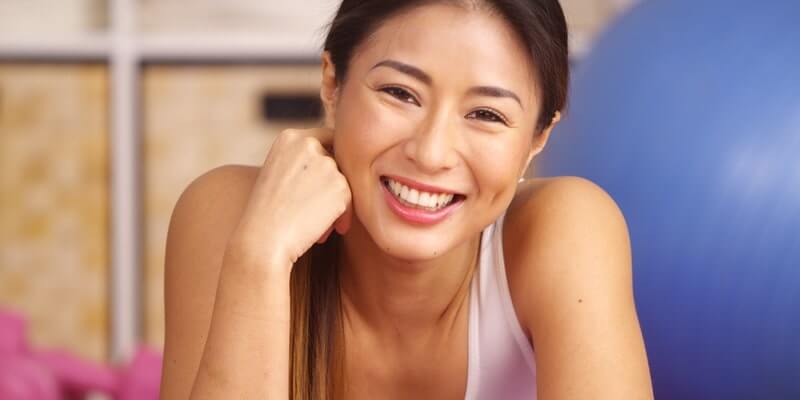 Japanese culture is quite strict and puritanical when it comes to romance. Men shouldn't be very intrusive with their attention. If a woman says no it means no and nothing more.
Back then it was indecent to approach ladies on the street, it was recommended someone to introduce people to each other. Nowadays Japan woman dating online is quite popular, but you should be careful with these ladies.
They don't like someone to makes fetish from them. Don't say anything ambiguous about their eyes or skin color. You may offend people this way even without wanting it.
Public touches and kisses are out of question. Japanese girls don't mind having sex before wedding, but they are against showing passion on public. You can hug her a bit when walking but nothing more.
Single Asian women are quite conservative. They would like to know about your serious intentions. These girls can meet with you for a couple of months but after that they will introduce you to their parents and they will expect the same from you. If you don't want to marry a Japanese girl, better be honest and don't talk about serious relationships.
The best tips for dating a Japanese woman in 2023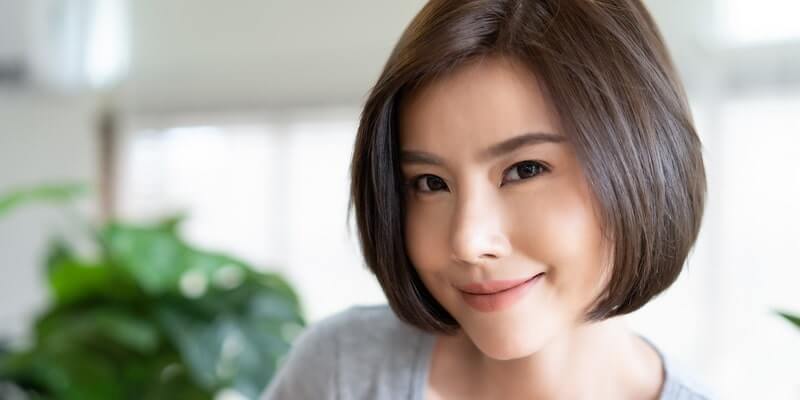 Japanese dating tips are universal, so you should be polite and nice with your soulmate. At the same time, bear in mind unique Asian culture and the uniqueness of every lady. We will give you some recommendations that will help you to build harmonic relationships.
Don't insist on paying in restaurants
Chivalry is good. Even feministic European women appreciate it. A Japanese woman doesn't mind some chivalry either. You can give her some gifts or make compliments for example. But most of them prefer to split the bill in a restaurant. These girls are really proud and self-sufficient, so they wouldn't like to be dependent on you. You can offer to pay for a dinner once, but if she refuses, don't insist on it. Let your partner to be equal with you and show your respect!
Impress her with your knowledge of Japanese culture and language
Dating someone from Japan means you will have to know a lot about this country, its traditions, language and so on. Of course, Asian languages are very difficult. But you can learn some useful phrases and compliments, it's quite doable and she will be grateful for it. Feel free to ask her something about her country. Japanese girls are talkative, so they will be happy to satisfy your curiosity. If you meet Japanese women online, you can use a special online translator, but over time you will have to switch to video chats and real meetings. By this moment you should know some vocabulary and basic grammar rules.
Don't be intrusive with your attention between dates
Dating in Japanese culture is a very delicate thing. Most of Japanese women are really hardworking. Don't forget that every decent girl has some hobbies and friends. She should take care of her house and parents. That's why don't be surprised if she offers to meet once a week only.
Don't write her too often. A Japanese woman will be busy in the office. A couple of messages in the morning and before going to bed will be fine.
Be ready for long dates
How to date a Japanese girl? Since you will barely see each other during a week, a long date on weekends will be perfect. You are in love, so you won't be bored with this meeting. Meet her in the morning and drink some coffee together, then go for a walk or to a museum. In the evening you can go to the restaurant or just spend time at home hugging and watching a movie together.
If you devote a girl only an hour on weekends, she will be definitely offended.
Talk about your feelings as early as possible
Flirting in Japan has some peculiar traits. Here girls and men are used to talk about their romantic feelings even before the first date. Tell a woman how you feel about her. If you skip it, she can think you are friends only or you have not really serious intentions like one night stand.
It may be unusual for European people who go on several dates before talking about romance. But it doesn't mean you should talk about huge love. Just tell her you like her and you take her as something more than just a friend.
Try to find time for your girlfriend
Japan woman dating need some time from you. One of the reasons of why people break up in long-distance relationships is because one partner is too busy. Men take age to reply a message, sometimes they are completely unavailable.
Treat her like she is your priority. If a girl wants to meet during a week, try to find an opportunity to organize a date. It doesn't take a lot of efforts, but a Japanese woman will see she is important for you.
Keep your promises. Even if now you are busy, tell her you will answer later and do it as soon as possible.
Make some compliments
Flirting in Japan is very exquisite. Women love pleasant words. If you meet for some weeks, you can say something nice about her appearance. If not, just say something about her intellectuality or a good style.
Don't overdose with it. If your compliments are artificial, a woman will notice it. Don't say anything vulgar or sexual, especially during the first dates.
Let her know that your dates have a future
Dating a Japanese woman means you are ready for a marriage. A couple can meet for a long time but sooner or later they will be ready to introduce each other to parents. Your girlfriend should be sure that you both want the same. Let her know you are ready for building a family. Tell her about your plans. Say she means a lot for you.
The best tips for dating a Japanese woman: universal rules
If you want to build happy relationships with a Japanese girl, you should be informed about some best tips that will help you to win her heart. Let's look at them in details:
Be initiative. Japanese women like active men who write first. Be active and tell her something nice all the time. If a woman writes and calls first all the time, sooner or later she will realize you aren't interested in her.
Don't forget about gifts. Japanese ladies are independent, but they need your admiration. You can give her some flowers or chocolate to show your sympathy. Don't make expensive gifts during the first dates. Dating in Japanese culture is really exquisite. A woman shouldn't think she owes you in something.
Organize your dates in an interesting way. Restaurants and walks are nice but they get boring over time. Invite her to your country to learn something about your culture. Organize a picnic or a nice trip. She will be grateful for these moments!
Be honest about your intentions. Some men want sex only when dating in Japanese woman. Most of girls don't accept it. If you don't look for anything serious, let her know about it as soon as possible.
Respect her work. Working culture is really developed in Japan. Most of people spend a lot of time in offices. You should respect her busy schedule. If you love each other, you will find a day to spend it together.
Be tolerant. Even if you don't understand something about dating in Japanese culture, don't show your rejection. Try to understand some moments about it. Don't be shy and ask a girl a lot of questions.
You should be a leader. Japan is a quite patriarchal country. Women take your male partners as leaders, they follow their rules. Make sure you are ready to be responsible for the whole family.
Don't rush with sex life. Dating someone from Japan is exciting, but you should know that most of these girls are really modest. They prefer to get to know you better before going to bed with you. Don't touch her in public and in private places if she doesn't want it. If you want sex only, don't start relationships with a serious woman, otherwise you will hurt her.
Find some time for your girlfriend every day. Even if you are very busy, you can find several minutes to write her. Simple phrases with wishing good morning and good night will make her feel cared.
The disadvantages of dating a Japanese woman
Japanese girls are very nice and beautiful but there are some drawbacks of relationships with them. Let's look at them:
The language barrier. Of course, most of educated Japanese women speak English fluently. But sometimes it's not enough to understand each other well. It's hard to express feelings with a foreign language. Over time, you will have to learn the Japanese language and it's really difficult. But if you love each other, everything is possible!
Flirting in Japan has its own peculiar traits. Asian culture may seem weird for Europeans. Nevertheless, you should respect her traditions. Don't you dare to laugh at them, it will mean the end of the relationships.
You will have to get used to her cuisine. Of course, a loving woman will learn to cook European meals for you, but anyway, Asian cuisine will be the part of your life.
Japanese girls are really serious, so better don't flirt with them without any meaningful intentions. Sometimes they have a peculiar sense of humor, so your jokes can be offensive for these ladies. If you notice she is upset, don't be too proud and apologize.
Long-distance relationships can be exhausting for some couples. Over time, you will notice that it's very hard not to touch each other and live far away from each other. But life is unfair and sometimes it's just impossible to be together. In this situation it's better to break up or to stay just friends if possible.
Japanese girls are really hardworking. You can explain it by their culture. They spend a lot of time in the office, sometimes people forget to eat even. Be caring and attentive. Organize the best day off for her. Cook some meals so she can eat it at work. Ask her if she needs anything. Be patient and she will find some time for you if she is really interested in you.
Her relatives can be against your relationships. It's a common situation for traditional societies. In this case you can try to find a compromise with her parents but better live separate with them anyway.
Conclusions
Dating a Japanese woman is a nice thing for men who like serious and attractive girls. You will find a lot of positive moments in these relationships. Even if you both are from different countries and cultures, you can build a happy family. The most importantly, be tolerant, understanding and patient. Talk about your problems and conflicts. Don't manipulate with your partner and think about your future together.
You can find a lot of wonderful Asian women on our website. Most of them look for serious relationships with marriage, so you will meet a loyal and devoted wife who will take care of you. To start communicating register your profiles and publish the best pictures of yourself. Write something interesting about your goals and hobbies and start looking for women profiles. Chat with several women at the same time to find someone compatible. Don't be shy and be active to attract a lot of girls.