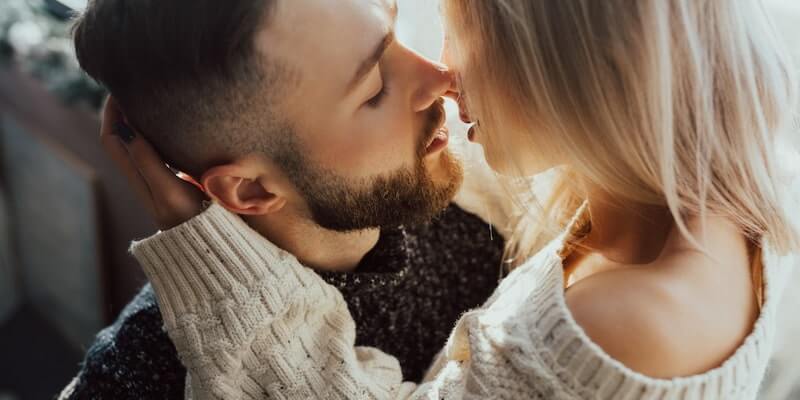 Dating your best friend is sweet, considering that you already know a lot about each other. However, initiating the conversation and transitioning from mere friendship to a romantic relationship can be nerve-wracking.
At this point, you may feel the need to ignore your feelings toward them because of the outcome's uncertainty. If you are at such a point, here are a few pointers on how to date a friend that will ease this transition and make your relationship thrive.
Evaluate your life all round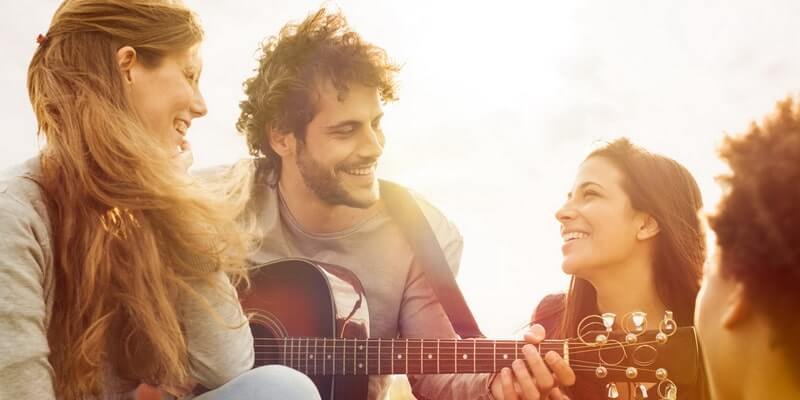 Sometimes, circumstances can cause havoc in your mind, leaving you vulnerable and needy toward people close to us. In other cases, you may feel lonely and need attention, which you can easily mistake for the want to hop into a relationship.
Before you make any move, evaluate your life's circumstances both in and out. Ensure that you are emotionally and psychologically stable to handle and sustain a romantic relationship. Your intentions for asking your friend out should be out of the need for love and companionship rather than other motives that include sex and money.
Also, look at the pros and cons of dating your best friend. This will keep you prepared for all the possible outcomes that result from making such a move.
Make your intentions known
Whether or not your friend is aware that you like them, it is critical to voice your desire. Letting them know what you feel ensures that you are on the same page. It also gives them a chance to think about your proposal openly instead of speculating and joining the bandwagon with uncertainty.
Be clear when you speak to them regarding your feelings, but be open to a positive and negative response. Let them know that you are okay with whatever response they give, and do not pin your friendship on an affirmative answer from them.
Voice your concerns about changing the relationship
Romantic relationships are complicated, and things can get messy. In such a case, you may lose both a friend and lover. Tell them how important your friendship is to them, and voice any fear of losing them whether or not they agree to become your partner.
Allow them to raise any concerns and find ways of addressing these before you move to the next step.
Set boundaries for the new relationship
A significant chunk of relationships ends due to assumptions, which lead to misunderstandings. Do not assume that they intuitively know how to relate with you romantically. Instead, tell them how you want to be treated.
Give guidelines on dealing with members of the opposite gender to avoid having bouts of jealousy. Establish behaviors that both of you consider unacceptable and worth dissolving the relationship.
Avoid assumptions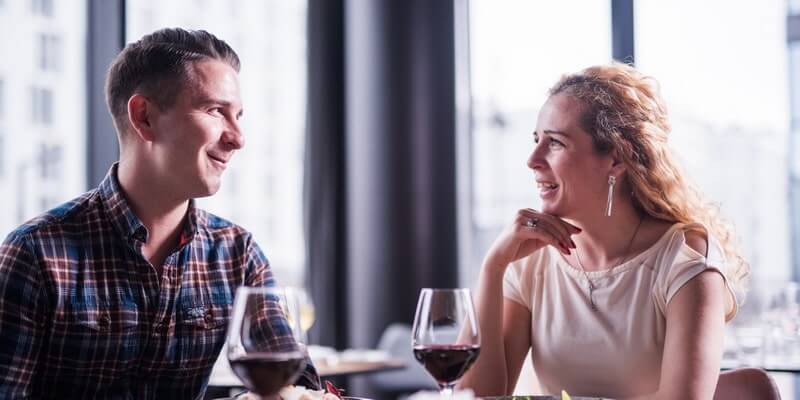 Assuming you know everything your best friend wants is natural since you've known each other for years. However, this is not how to date your best friend. You have to consider that the relationship is taking a new turn, and you're learning them from a different angle.
Allow the relationship to start from scratch. Ask questions, clarify any uncertain issues, and tie any loose ends. Counter-check with them about what goes and what doesn't when it comes to likes and dislikes. Understand that they may have changed from the last time they mentioned something and that their likes and dislikes evolve with time. Always ask instead of guessing or assuming.
Allow the relationship to unravel
Simply because you were best friends doesn't mean that the new relationship jumpstarts on a new level. It begins from the bottom going up. Avoid any physical intimacy for a while until you are both comfortable making that step.
Remember, petting and physical intimacy can easily create a blur that may easily confuse you. Let the relationship blossom naturally until you get to a point where sexual intimacy is okay and doesn't make both of you uncomfortable.
Cultivate consistency
Now that you've been buddies for a while, you may want to take things a notch higher when giving attention. However, you have to keep a straight bar when it comes to this to avoid making your new partner second-guess the relationship's legitimacy.
If you choose to make grand gestures, ensure that you have the emotional and financial muscle to keep up with the trend. Nevertheless, take baby steps to stay sane and keep from being overwhelmed. Make sure that your introductions to friends and family are consistent.
Do not waver from friend to buddy because your relationship has both aspects. Stick to an introduction that makes them feel more special.
Take a breather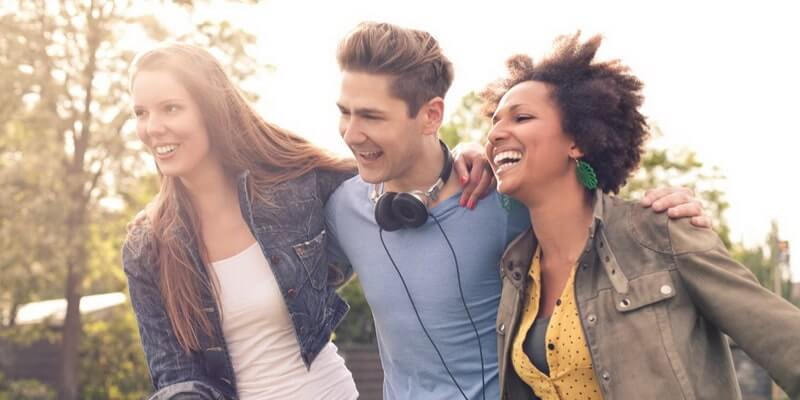 Friendships that turn into romantic relationships can quickly become overwhelming. You spend time together as friends and lovers, meaning that there is little space to mingle with other people or explore other interests.
Some people can translate this to being overly dependent and clingy. Give each other a break by spending time with other friends and doing things you enjoy individually. Spending time apart allows you to miss each other and reduce the risk of boredom and monotony in the relationship.
Become more affectionate when giving a nickname
Best friends are known to give each other funny nicknames stemming from activities they enjoy or hilarious incidents they have encountered. Drop the corny name and give them a new one befitting their unique position in your life. Stay away from nicknames that may insinuate that the relationship is platonic.
Put extra effort to impress them
Yes, you already know each other inside out and feel comfortable around one another. However, you have to consider the new dynamics the relationship has moved towards. Whether you're going for a date, a walk, lounging at home, or going to church, ensure that you dress to impress.
Make them feel special by showing up for events looking stunning each time. You may not have enough tuxedos and heeled shoes to impress them each day, but dress in a manner that insinuates you made an effort and thought about your attire before donning it.
Become more romantic
Playing video games, ordering pizza, or simultaneously scrolling through your social media pages are some things you may have gotten used to doing together as buddies. And while these are great bonding points, try and change your routine to accommodate the relationship.
Eat out, hold hands while strolling, show affection publicly and privately, share a bottle of wine, and cuddle up on the couch as you watch a movie. Stay away from activities you enjoyed as friends since they can quickly bring down the tone from romantic to a regular friendship, which you're not aiming for.
Go for a romantic trip together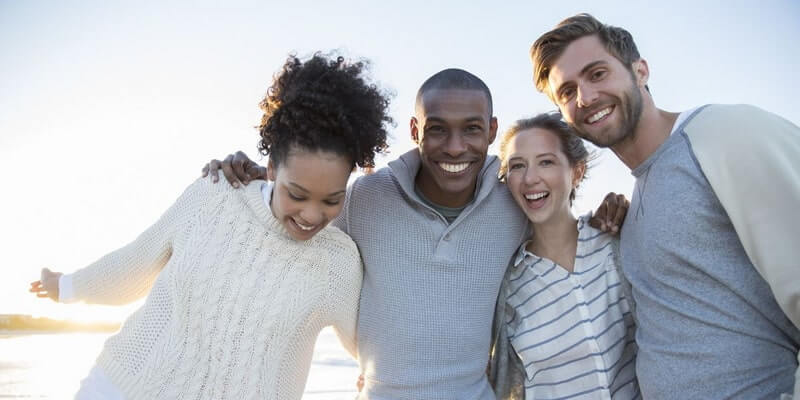 One of the ways couples celebrate their love is by going for a vacation together. It is a sure way of telling your partner you want to drop everything else to spend quality time with them. Choose a location that you both like and go for a holiday.
You do not have to do something elaborate at first or find a girl online. Start by going away for a few days and build up to more time as you get comfortable with the idea. And while at it, ensure that you honor their request when it comes to selecting a destination, not unless you want to surprise them.