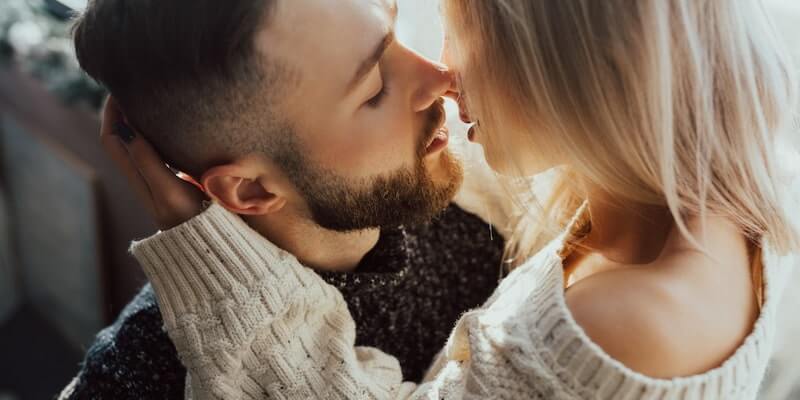 Dating a friend is a common thing, especially if people of the opposite sex have been communicating with each other for a long time. Romantic relationships can turn your significant friendships into something even more special and precious. But sometimes it's really dangerous because your sympathy can destroy your friendship.
Dating a friend in 2021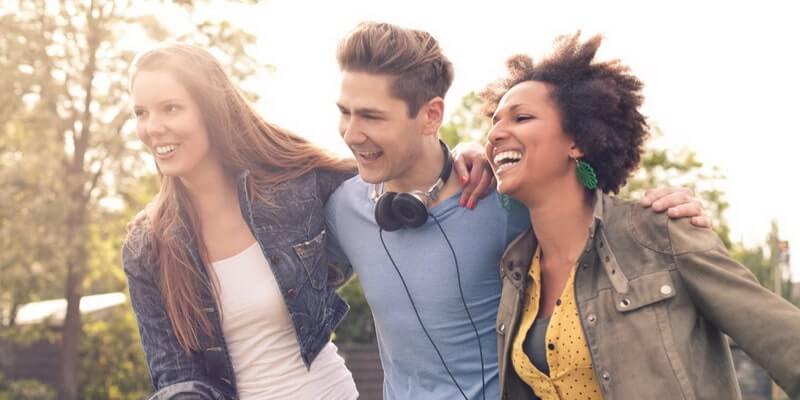 Dating your best friend is possible when you chat with each other regularly. Some people can communicate with each other for years as friends but one day everything changes and one friend can't hide their feelings anymore. It's difficult to confess your sympathy when you talk with your best friend. We are afraid to scare them off and to lose the important people.
Dating a friend in 2021 means that you chatted with each other in the Internet. Sometimes we find a nice and interesting person with whom we can communicate endlessly. At this moment people may not want to have relationships. However, over time their attitude changes and they understand they can't live without each other. Then one person asks another one out and they meet in reality. On this meeting they make a decision if they are really interested in each other.
Many of us made friends with our classmates. Overtime, we can understand we are feeling something more than friendliness towards our pretty classmate. On this ground there are a lot of successful couples who met each other at the very young age, for example, at school.
What to do if you like your best friend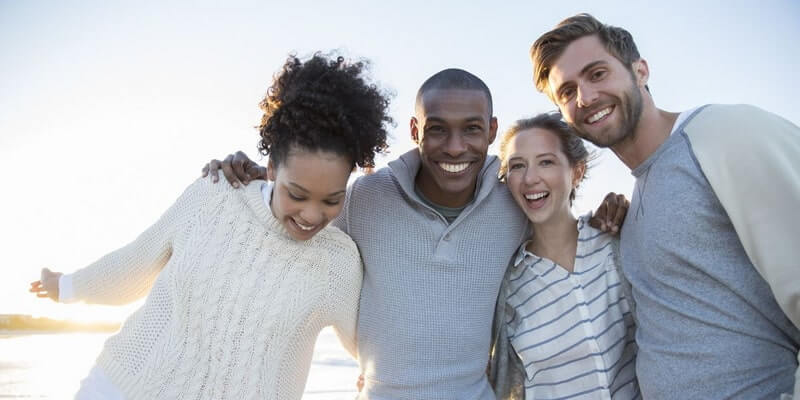 If you date online and realize you fell in love with your best friend from the Internet, it's time to take measures. The same goes to friends who have been spent a lot of time in reality. In general, it's hard to maintain friendship between girls and men. We will give you some recommendations that will help you to keep friendly relationships and to get a reliable partner.
Tell them about your feelings
How to date your best friend? Firstly, you should tell them about your sympathy. It's very hard to do but without this measure you will suffer even more. It's not necessary to talk about this subject in reality. If you want to date Russian girls, you can do it online. It's easier to gather your thoughts and to choose the right words in the Internet.
Talk about your relationships
Dating a good friend isn't always possible. Sometimes your friend rejects you and feels unpleasantly surprised. In this case your task is to do your best to keep your friendship. Remember that your partner is confused and devastated after your unlucky confession. Talk with them frankly and say that you aren't going to insist on romantic relationships. Tell them you are ready to get everything back and to communicate like friends in the future. Sometimes it's possible to forget about awkward moments and to be in touch as earlier.
Be yourself
If your feelings are mutual, congratulations! Date your best friend and you will see how many advantages it has. You already know each other perfectly and you know how to make each other happier. Don't pretend better than you are in reality. Your friend already knows about your negative traits and soft spots. You can act natural and laugh at your common jokes even if they are indecent and vulgar. No need to go to the expensive restaurants if you both love fast-food. Enjoy together and do the same things you did during your friendship!
Live together
One of the reasons to love your best friend is your awareness about their habits. You won't have to adapt to each other. In this case you can live together very soon. Try to spend with each other as much time as possible. Cook and eat together, watch movies and play board games. You will see that you feel very comfortable with each other! It's much easier to agree with your best friend about finances and other obligatory things.
Add some romance to your relationships
Dating a friend you've known for years can be routine because you are like close relatives for each other. That's why it's better to make your relationships more romantic and sensual. Make a wonderful dinner instead of ordering regular pizza. Buy a new wine and open it in the evening when she returned from the office tired and exhausted.
If you are a girl, you can surprise your partner with sexy underwear that would be a nice addition to your romantic evening.
Travel more and visit new places to get new impressions! All these things will help you to avoid routine and boredom.
When you're in love with your best friend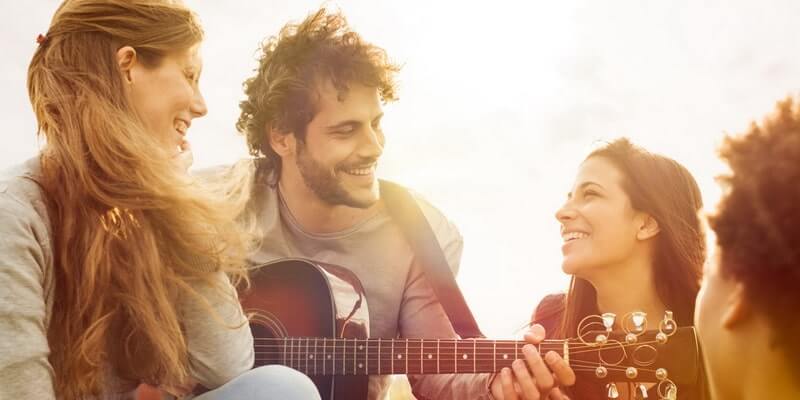 Should you date your best friend or it's better to refrain from romantic relationships? We will give you some advantages of this kind of relationships.
You will avoid all awkward and nervous moments
It's more likely that you don't need to meet with the parents of your friends or to be introduced to their close people. You already know these people and know how to communicate with them. Some friends even have seen each other nude and have talked about sexual relationships, that's why you will feel comfortable during your first sex.
Your goals are the same
Going from friends to dating can take years. You know for sure all goals and preferences of your partner. Moreover, you have the same goals. This is very healthy and useful for the future family. You can discuss freely your views on having children and on the place where you are going to live. Sometimes you will have the same or similar hobbies which is also really nice for any couple and helps people to get closer to each other.
You are ready to support each other
If you date Ukrainian girls, you may notice they are very kind and supportive. The same goes to best friends. They are used to help to each other in difficult situations. That's why you can count on your best friend in romantic relationships. Don't be shy if you have some troubles. You can always tell about them to your partner and you both will find the right solution of your problem. If you are sick, you friend will always be with you because they can't imagine life without you.
Date your best friend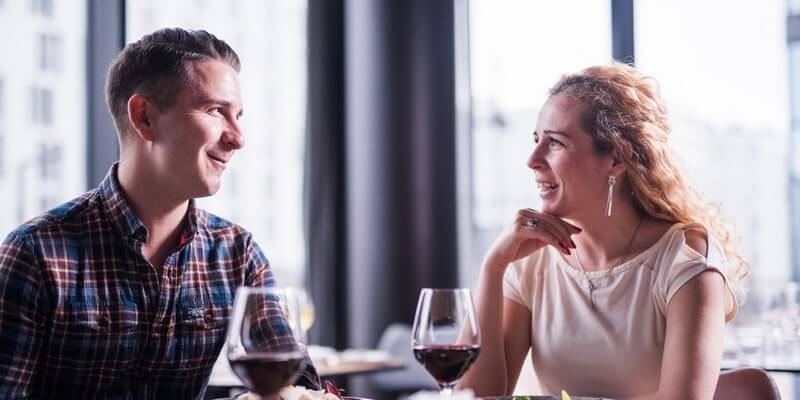 If you are in love with your best friend, you will feel protect and cozy. Everything is getting easier because you do all things together. How to tell if your best friend likes you? We will give your several signs of their sympathy:
They always want to touch you. Regular friendship doesn't imply anything physical. If you notice your friend looks into your eyes often and tries to touch you every time they see you, they definitely like you.
Your best friend doesn't talk with you about their relationships. If they stop telling you about their romantic adventures and switch to you completely, it will mean they are in love with you and don't want to meet with anyone else.
How do you know if your best friend likes you? They will try to help you and they will be interested in your life. Your loving friend will know all your preferences, they will be extra-careful and extra-caring. Look at their text messages. If she or he always wish you good night or write compliments for you, they fell in love with you for sure!
How to get a friend to like you in 2021
If you want to have relationships with your best friend but you aren't sure if your feelings are mutual, you will have to make a lot of efforts to win his or her heart. How to tell your best friend you like her? For this event you can use all your resourcefulness. Invite her to a nice restaurant and tell her you would like to talk with her seriously. Organize a nice walk in the park and confess your feelings when she is ready for it. Invite her to your home and make a wonderful dinner with champagne and flowers. All these gestures won't leave her indifferent to your sympathy! We will give your several recommendations that will help you to win the heart of your best friend:
Change your style. Your best friend is used to your clothes and appearance, they don't consider it sexy. Try to change your style, buy a new dress or new shoes, change your hairstyle and you will see your friend will be pleasantly surprised. In this case he will see an attractive woman in your face.
Watch romantic movies together. All women love these movies and it's your best chance to hint at your sympathy through a romantic comedy. It's better to watch it at home where you both will be more relaxed.
Allow yourself some physical closeness. If it's acceptable, try to touch your partner more often and make your movements more affectionate or passionate. In this case your friend will understand your intentions and will answer them if they are really interested in you.
Surprise your friend. You can do it with the help of nice gifts. They shouldn't be really expensive but they should express your tenderness and care. Give something a person likes.
Thus, a relationship with friend is very tricky and pleasant at the same time. If you both are ready to switch from friendship to romance, be brave and talk about your feelings! You can find a lot of friends on LadaDate. Some of them will be interested in you and you can consider them your romantic partners. If you be initiative and communicative, you will definitely find a person who will be suitable for serious relationships and marriage.