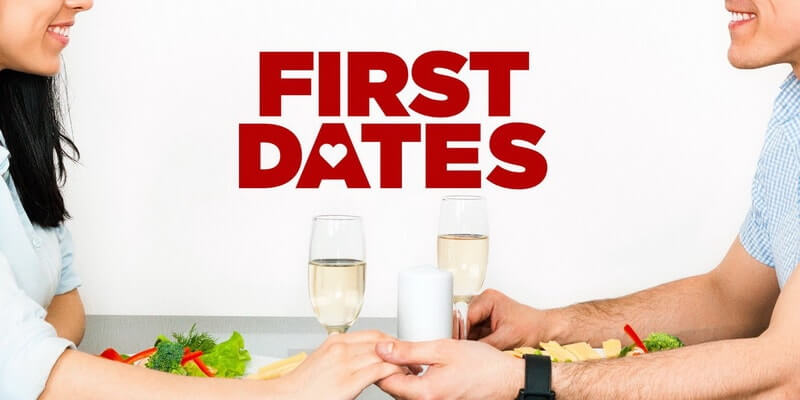 Matchmaking process via the web is definitely for the adventurous people. It may be thrilling in case if you're not used to the acquaintances on the internet. If it's not your case, and if you're tired of being stuck in a trail with superficial communication, it may be daunting. Meeting an online date for the first time can be exhausting.
The distant connection is great trouble especially for trusting and imaginative people. While browsing through the photos of your potential partner and studying his/her data and preferences in the account, you may experience a subjective attitude. The thing is that we are prone to creating the image of our ideal lover partially mounting it across the information we see.
This always provokes false, exaggerated expectations leading to disappointment, anger, and depression. You get to another first online date and understand that you've overestimated your fantasies.
How to Date Online: Ways Not to Do It & Typical Cons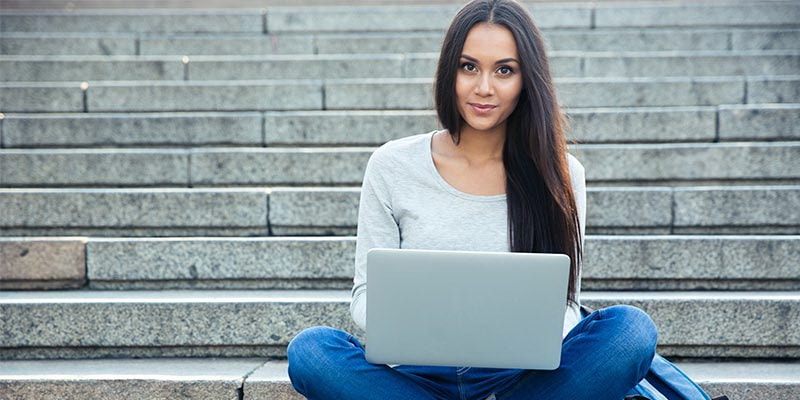 Situation #1 Vague Expectations
You correspond with someone who seems to be sincerely interested in you. She asks questions, writes lengthy messages about her priorities in life and plans for the future. You've finally found an incredible interlocutor, which is a rarity in the modern world.
So, here is your big day to know each other better and finally talk face to face. Looks like you do have something in common, and even if it's not your romantic match, you'll definitely stay good friends forever. Isn't it a win anyway?
Something goes terribly wrong. She looks away while nervously sipping her coffee. It sets up the same emotions in you. You leave with a feeling of emptiness and never contact again.
Don't let a situation like this develop, because it's clear that your characters have nothing in common – an extravert will never be a perfect match for an introvert, and you don't feel mutual chemistry. She simply is not ready to reveal her intentions.
TIP: Ask her direct questions about what she expects from her partner for life. A quick question about the reason she went online will also come in handy.
Don't get us wrong – there's nothing wrong in being nervous meeting someone for the first time in your life. Anyway, a woman in front of you may be suffering from psychological trauma or a painful relationship breakup.
Situation #2 Online Dating: Overrated First Date Partner
She looks like a leader, and she definitely knows what she wants from life. She's a woman with an active position and seems to value her time. You spend several nice dates, talk hours, visit amusement parks, discuss the recent movies, and generally have a good time. There's one insignificant detail. She's almost always late for dates. Isn't it awkward for a person with a proactive attitude to life?
Okay, probably it's a bit far-fetched. What's wrong in being late, anyway? Big cities have aggressive traffic and not everyone has a possibility to drive his/her own car.
Then you suggest hanging out soon and even arrange everything beforehand. The day before the planned meeting, she calls you saying she can't come. We all cope with numerous troubles throughout the years and you see nothing wrong in it until it becomes regular.
Promises to hang out soon alternate with rare hangouts and you don't feel like a person is attached to you. This usually happens when she has no willingness to make efforts in a relationship. She might even like you, but her indifferent attitude implies unpreparedness for a mutually respectful relationship.
A situation like this is doomed to fail due to the following reasons:
Your partner might have an active position in life but she is not ready to become a functional part of it.
You cannot be completely sure that your opinion matters to her because she is not ready to be open-minded to the full.
It's a one-way connection.
TIP: You have to do your best to find out more about the purposes and life expectations of your potential partner. Meeting someone online for the first time demands precaution from the very first steps.
Your First Online Date: Pros & Cons to Consider in 2021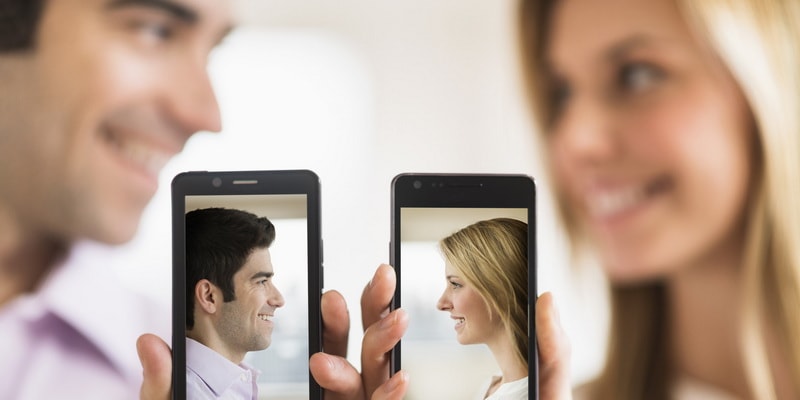 Meeting people on the net is a challenging and controversial process. You'll have to be concentrated in order to:
Save yourself from fraudsters;
Protect yourself from the indecent gold-diggers;
Never be disappointed in online matchmaking.
You should be prepared for suspicious actions. The world of the web is unpredictable. It has even amount of trustworthy people and cheaters. Unfortunately, fraudsters are more active than those who look for a mutually rewarding companionship. Here is what you need to know about the advantages and disadvantages of communication via online dating platforms.
Your First Date: Online Dating Pros
A process like this will give you a chance to get in contact with someone you've never been ready to interact. The absence of the emotional aspect definitely adds up to your self-confidence.
It's fast and convenient. Properly arranged matchmaking websites help you find each other via thoroughly thought-out questionnaires you have to fill in for complete registration.
It's a rewarding experience that enriches your emotional life and adds up to your ability to get in touch with different people without fear. You don't have to look at each other in the eyes and you always have enough time to think about what to ask while communicating via one of the habitual mobile messengers.
You don't have to get used to anyone. You simply communicate trying to understand whether you're going to stay friends, lovers, or supportive online comrades. Quite a lot of online dates end up with incredibly faithful friendships which is also very rewarding.
It's a useful experience. You can share it with your friends or post articles on the Net to save other men from potential mistakes.
It's one of the best ways to get in contact with intelligent, unconventional personalities. Even if you don't manage to find yourself a lover or a faithful wife, you'll still find out more about the world you live in through the eyes of different people.
Cons & Disappointments
Expectations may mislead you. You have to be careful about the people you first meet. Online dating is a source of false expectations.
You depend on the subjective image of your potential lover. You try to compare the image in your mind with the real person realizing that your fantasies have nothing to do with reality.
It's time-consuming. You'll have to invest enough effort in your communication to feel the common ground. Make up thoughtful lists of questions and make sure they deserve answering. Just imagine whether you're ready to answer the questions like these or not and put them in the list if you find them appropriate.
It's definitely dangerous. There's nothing wrong in a disappointment. The trouble is that you may get in contact with dangerous people. Identity theft has become one of the most regular ways of cheating on decent people. Be careful and never trust anyone before you know him/her better.
Short Guide on How to Online Date without Troubles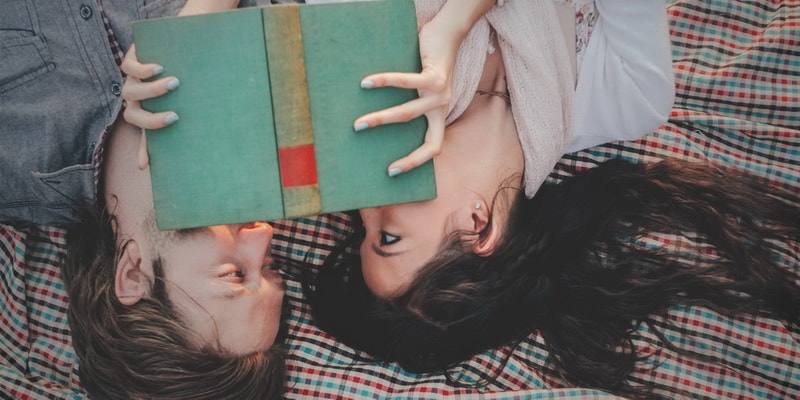 Make sure you're using a properly arranged and decent online dating website
Never underestimate the power of fraudsters. Before you proceed with the usage of this or that matchmaking platform, take time to study the reviews about it. Most trustworthy organizations like these give you a limited list of options to try out before you decide to pay for the credits. A secure site will make you fill in long questionnaires. The aim is to find out more about your personality and get you dating variants in line with your preferences.
Never forget about the first date etiquette - online dating has rules to follow
Don't be pushy about your political, religious, and cultural values. You should be flexible and able to accept opinions.
Be accurate with your desires and careful with your expectations
No one is obliged to respond to your expectations. Make a short list of the most important things you want to see in your future wife or girlfriend. Cross out the third of the points to make it even shorter. Now you're ready.
First Dates Online: Ideas to Follow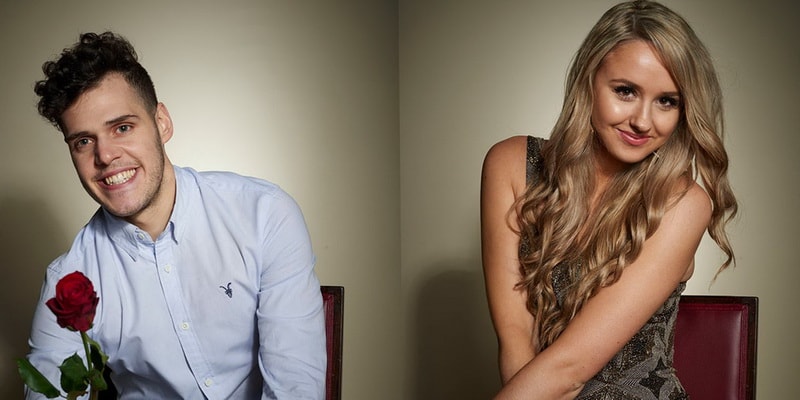 Online dating first date ideas 2021 should not always be unconventional. Here's the list of ideas to follow:
Get to a cafe. Take your time and find an unusual place to have a relaxed, effortless conversation.
Arrange a nice day out in the countryside. Have a picnic and don't forget to buy some fresh snacks.
Arrange a date in an amusement park. Happiness and laughter will help you get emotionally closer.
Get to a hiking tour and spend a night chatting in front of the fire. Grab a pack of marshmallows.
Catch a film at one of the local cinema theatres to have a nice conversation starter.
Meeting Someone Online Should Be Wise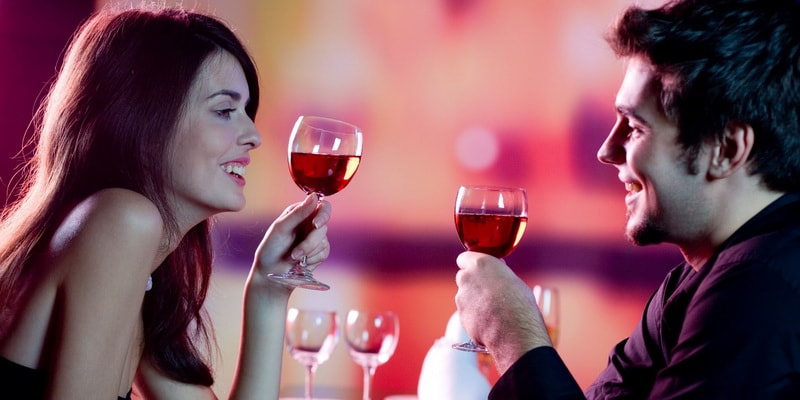 Only in this case, you'll manage to feel mutual chemistry and spiritual connection on all levels. Trust your intuition and never forget about being sensible. It means that you should:
Understand that nobody is perfect;
Accept that finding a partner for life is always hard – online matchmaking platforms only partially simplify the search;
Feel free to text with anyone who's willing – the web is one of the best places for acquaintances with interesting people – it can be a marvelous experience.
The main thing about an online first date is always to be yourself. Don't try to demonstrate the qualities you don't have. Make your interlocutor understand who you are from the very first word. This will simplify further communication and add up to your self-confidence. Most people usually positively respond to sincerity.
You should also be straightforward about your family values, your attitude to kids, and your religious preferences. It's especially crucial if you're looking for a partner for life – your common background will become the base of your everyday relationship.
Your First Online Date: How to Reach Success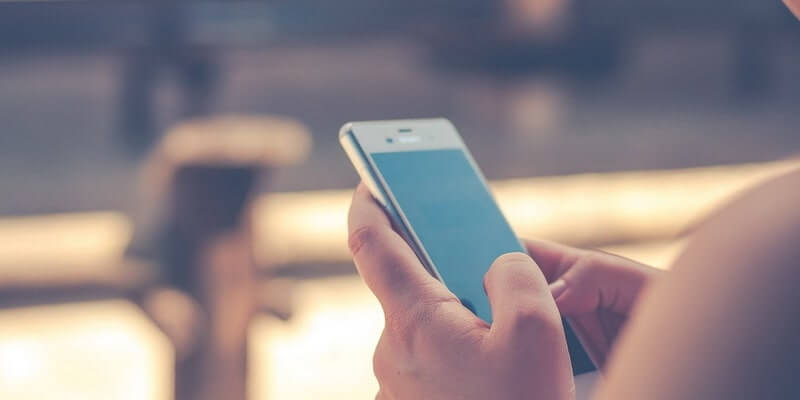 No one should be afraid of online dating, regardless of age and social position. The essential things to remember here is that:
You should have certain aims and a basic vision of a person you're going to date – if you have no idea on how your potential partner will look like, you won't succeed;
Keeping it brief should be your chief tactic – otherwise, you'll lose your precious time that you can invest into a decent person still waiting for you on the other side of the screen;
Patience is one of the crucial factors – you'll have to interact with many people before you manage to find your significant other.
Psychologists are ready to share info and tell you how do you act on a first date with someone you met online in 2021. Here are the best patterns to follow not to fail your first online date:
Send regular, meaningful messages - sometimes, regularity and stubbornness pay off.
Accept the fact that playing out of the league is the only way of finding a decent partner – the higher you aim, the more chances you have.
Make sure your messages are not too long – all your heartfelt thoughts should be expressed briefly because a user of an online dating platform is already sick and tired of tons of letters in their daily inbox messages.
Show some patience even if you already feel like you've found a partner – your interlocutor night still be checking the dating market or simply mustering the strength to make the first step.
Unfortunately, dispiriting things happen, and taking the risk is always connected with awkward and even dangerous situations. To avoid disappointment, try to stick to the following basic rules:
Your Account. Make sure it has about 70% information about you and 30% information about the partner you're willing to get.
Your first contact. Don't send more than 40 words in your first message not to look annoying from the very first interaction.
Now it's time to talk about the possible dangers.
First Online Date Slang Words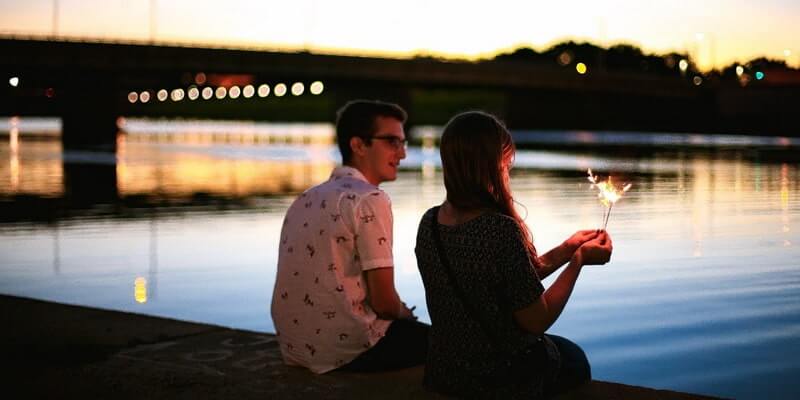 Before we pass on to the list of dangers and fun first date ideas, we want to provide our readers with a bit of info on slang words used in the net among the users of matchmaking platforms.
Benching. It means holding someone on the sidelines when you feel like you're not ready to commit, but turning this person down is still unacceptable.
Slow-fade. It's when you are not ready to put an abrupt end to online communication, trying to gradually reduce the conversations and making your relationship get to a logical end on its own.
Ghosting. It's about a one-sided relationship breakup without any explanation.
Kittenfishing. It's connected with the fake presentation of yourself in the account. It's like wearing a cap to disguise baldness.
Firedooring. This term means contacting someone but not responding in return. Probably, it's one of the most disturbing trends at present.
Breadcrumbing. It means sharing playful and positive messages without any serious intentions expressed in them.
Online interaction has become one of the dominant ways of finding partners, whether you're looking for a friend, a wife, or just a one-night stand. Nevertheless, you should be prepared for some difficulties connected with the issues we've mentioned above.
Another crucial thing for you is desirability. Your desirability can only be boosted with the quality of the messages but not with their amount.
Can a First Online Date Be Dangerous?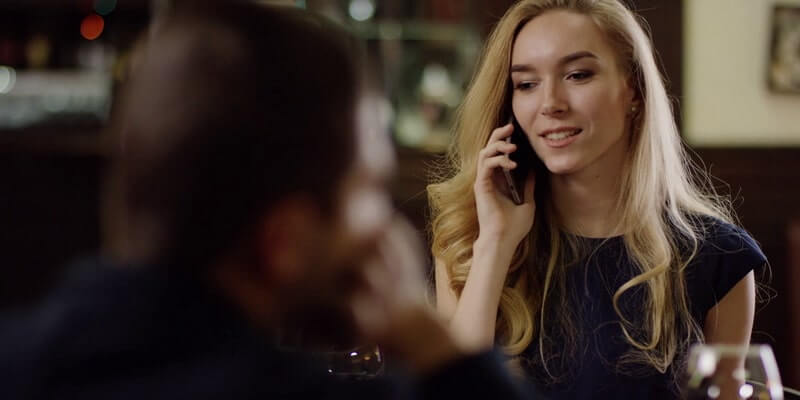 Anything concerning the interaction on the web may cause dangers. If you don't want to stay with a broken heart and endless despair, be prepared because dating online is always connected with the following dangers:
Scams
The cyber-world is stuffed with dangers one cannot control. Finding a like-minded partner is as possible as becoming a victim of an indecent person. When you feel like you fancy someone, NEVER share the following with him or her:

ID number;
Your phone number or the numbers of your family and friends;
Bank account details;
Anything that might give anyone access to at least a part of your personal or professional life.

There are many people online pretending they love you and speaking in a very appealing way. You'll hardly notice a moment when you share your financial data or nude pictures. Be wise, especially if it's your first online dating experience.
Human trafficking
Evidently, meeting with strangers is unpredictable and can even lead to tragic consequences. Traffickers can be found in all social networks. They also use mobile dating applications and online dating agencies while searching for their victims. Of course, reputable online dating websites have the shared databases of people who cannot be trusted, but controlling them al is impossible. No, you shouldn't be scared of new people. You should simply learn about how to stay on the safe side, always staying suspicious. Does a lover offer a job and a possibility to move to his country? Remember that offering a job on online dating websites is almost always connected with human trafficking.
Sexual assault
Predicting the other person's intentions is impossible when it comes to remote communication. Social distancing always results in numerous misconceptions about the character. A huge number of sex offenders scan the net, pretending younger, politer, and unsure of themselves. As a result, many singles get to real dates after the prolonged distant communication and see that the person in front of him/her has nothing in common with the photographs in the account. If a person is aggressive or a good psychologist, he will sweet-talk you excusing himself and pull you into a sexual assault affair that will be unpleasant and insulting. Here are the main rules to stick to:

Choose public places when meeting someone for the first time after long distant communication.
Arrange a date accompanied by a friend (you can ask your dating partner to bring a friend as well).
Make sure your relatives and friends know that you're out for the first date;
Don't give your home address to your date partner.
At least one of your nearest and dearest should know your location just in case.

Going online in search of a partner is an essential part of our modern reality. It's not bad, but you should learn to control the process and be careful.
First Online Date: TOP 10 Safety Tips
Have you ever googled for online dating Ukraine? You'll be surprised at the number of scam and identity theft actively developing in the dating business. It happens because the majority of the European men are interested in the encounters with the Slavic women. If you're an inexperienced single looking for love on the internet, the following will be helpful:
Regardless of how charming your interlocutor is, you should concentrate and invest time in a bit of investigation. Doing basic research via Google is one of the simplest and most affordable safety measures. Start a picture search, and don't forget to check the account of a person in numerous social networks before you go on a date.
Insist on not sharing your phone number and use your google voice phone number. You'll still manage to communicate via the phone. A reasonable and safe person will have nothing against it because you can exchange phone numbers when you're already on a date.
At least a single video chat is obligatory before the first date. Online dating lacks the emotional component. To reduce the risks of being kittenfished, it's highly important to build direct eye contact, at least via the camera, so that you know who you are going to meet.
Talk on the phone. It's a good-old tradition that helps you not only to pay attention to the verbal cues but to find out more about the way a person feels communicating with you. You'll get acquainted with the person's emotionality, voice tones, and tempo of speech, which will be helpful on a real-life date.
To be in full control of the situation, drive on your own, or use public transport. Never accept a car-pool date because you never know who you are going to interact with. Being locked in someone's car also adds nervousness to the situation. Arrange a date in a public place and order a taxi to equalize your positions.
Private and intimate places are not the best zones for the first date. A person having no bad intentions will have nothing against getting to a crowded skating rink, a large food court, or a pub. Of course, the place shouldn't be too noisy so that you could lead a conversation without obstacles. Also, getting to such places as theatres and cinemas is not the greatest idea. Aim to learn more about each other – a performance will prevent you from normal interaction.
Involve your friends and relatives in the process. It means that one of your good friends or family members should know where you are. Besides, you can also let your potential partner know that your mum, brother, or co-worker knows where you are. Believe us, you'll feel more comfortable if someone knows where to find you if something happens.
Don't share too much personal information about yourself. Your first conversation should be devoted to your mutual aims and the ways you see your future. You can discuss your professions and education, but you should never discuss financial matters, especially if you're a wealthy person. You'll understand when it's time to become more personal.
Put pepper spray in your bag. Of course, we hope that it won't come to that. Nevertheless, violence still exists, and to stay away from even more trouble, you should consider all self-protection options.
Be careful with alcohol. It's very important to stay sober all the time, not to lose control. This piece of advice is addressed not only to the singles dating online but to anyone who's planning to spend time in the company of new people. Never drink anything that can blur your mind until you understand that people around are harmless.
Arranging Your First Online Date: Tips & Hacks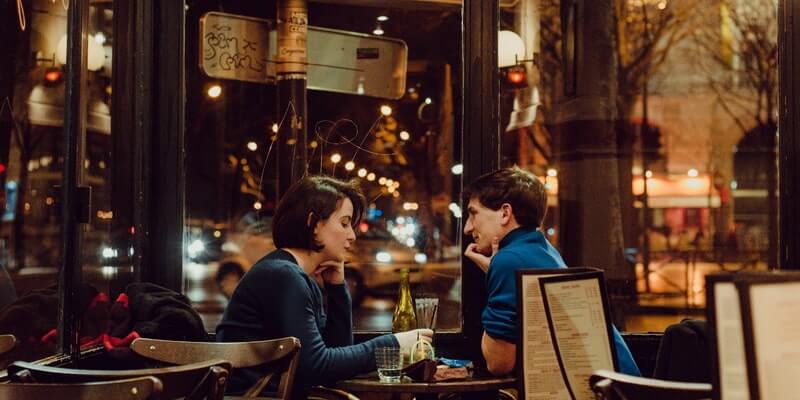 A first online date is a daunting experience for nervous people who have no idea how to reach out for someone remotely planning to build a relationship. We'll help you start with the basic things.
Coronavirus made us learn numerous new things and adapt to the altered social environment on all levels, starting from the education, finishing with romance on the distance. Practicing online dating is one of the coolest things right now because you can do it wherever you want while jogging or cooking dinner. It's one of the most beneficial and safe ways of getting in touch with each other. How to arrange a successful Zoom or Skype date?
A video chat date should exclude multitasking. It's normal for the majority of people to talk on camera with friends while surfing the net or playing a video game. But you should remember that the camera goes both ways and you should look interested but not distracted. You should demonstrate how important this conversation is by devoting your all to it.
Don't be too serious, and don't start a video conversation is you're not in the right mood for it. Be polite and simply tell your interlocutor that you're a little off for some reason. A bad mood can serve as a catalyst for a senseless argument that you'll regret later. It's hard to show our real emotions on camera. One single mistake can break the connection.
Establish limits and boundaries. You should be careful about what you film and what you show on the camera. Remember that anyone in a video conversation can record you, and you will never know about it until something awkward or unpleasant happens. Don't show too much of your personal space on camera and don't demonstrate too much intimacy.
Feeling troubled is a normal thing for your first video chat. It's natural because it's the first moment in your interaction that brings you significantly closer to each other. You should simply acknowledge the fact that a date like this can make you feel a bit awkward and even uncomfortable.
First Online Date: Tiny Tips that Matter
Arrange your online first date in line with these recommendations:
Clean up. Your first video chat is the location of your first date. As well as your clothes and makeup, it shouldn't produce a negative impression. If everything goes fine, you'll still meet up at your place – the place where you had your first live conversation. Of course, there's nothing wrong in case if you use one of the backgrounds. Nevertheless, your home will tell your interlocutor a bit more about you and your life.
Deal with the lighting. Don't try to dim the lights to create what you might think to be a sexy and ambient environment. If the screen of your phone and your computer screen are the only sources of light, your face will look blurred and too pale. You'll not only look unhealthy, but every tiny spot or wrinkle on your face will look bigger than it really is.
Define the time. Schedule the time for your conversations, especially if it happens that you live in different countries and time zones. You should also remember that some free versions of video chat applications automatically cut off the session after a specific period of time. For instance, Zoom will turn you off in 40 minutes after the start of the conversation.
Be realistic. As soon as video chats are deprived of direct face-to-face contact, people often fill in the blanks in knowledge about their interlocutor, and these fillings do not always correspond with reality. It happens because of numerous things: the lighting, the angle of the front camera, or distortion of the voice. Being realistic without paying too much attention to the appearance details will help you avoid misconceptions and false fantasies.
First Online Date in 2021: FAQs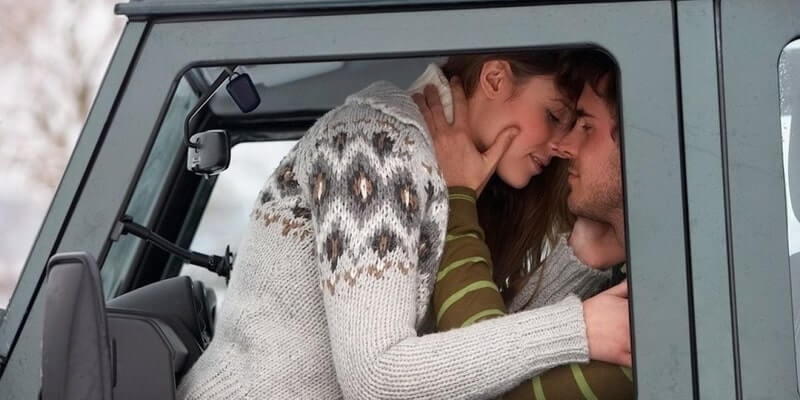 What is a chance of building a relationship after meeting an online date for the first time?
About 20% of relationships are launched via the internet, and about 1% of them result in marriage. Hundreds of websites and bridal agencies will prove that one marriage out of six is a result of online communication via specialized websites or social media.
Is online dating worth it?
Online dating is definitely worth it. Nevertheless, you'll have to invest time and patience into it. Besides, you'll have to learn to be flexible and accept new people with new perceptions of the world.
How to handle the process of online dating?
You can simply search for something like "online dating first date tips in 2021", and you'll find an impressive list of websites with advice from the psychologists and experienced owners of bridal agencies. Nevertheless, the most cited tips sound like this:
Make sure you're ready for it emotionally;
Do it via a specialized dating site to protect yourself from scam;
Never ignore online personality tests and matchmaking tools – they will take time, but they will pay back;
Upload only relevant pictures of you where your interlocutor can see you look the way you are;
Type a thoughtful first message, but don't make it too long – people online are tired of reading the same stuff daily.
What are the main drawbacks of online dating?
Scammers, misrepresentation, identity theft, shopper attitude, and problems with security and sexual assault. Nevertheless, modern matchmaking platforms try hard to eliminate these risks.
What are the best topics to discuss on the first online date?
The basic and most common conversation starters include books, movies, music, TV shows, and sports. The first date is a nice chance to find out more about your mutual attraction points. Find out whether your partner has pets, travels, has hobbies, leads a healthy way of life, or volunteers. Just try to avoid such topics as money, health problems, and relationships of the past.
What should I not do on my first date with an online partner?
Forgetting about manners;
Skimping on hygiene;
Keeping silent most of the time (prepare a list of questions before you arrange anything);
Talking about your previous dates with the other people;
Getting drunk;
Getting over the conversation with too much talking about yourself.
What are the main things on the first date with someone I meet online?
Be careful with your expectations – we are all human beings, and we all have our drawbacks;
Choose a perfect dating location – it should be a public area with a lot of people around for your safety;
Wear something comfy – the worst thing you can do on your first date is putting the clothes in order, thus distracting yourself and your partner;
Don't be late – it's your first date and the first impression matters;
Be receptive – your peculiarities make both of you different and alike at the same time, and you'll have to investigate into your areas of agreement;
Don't overreact trying to be someone but not yourself – it's highly important for the first date to be sincere and open-minded.
First Online Date: Your Guide to Finding a Spouse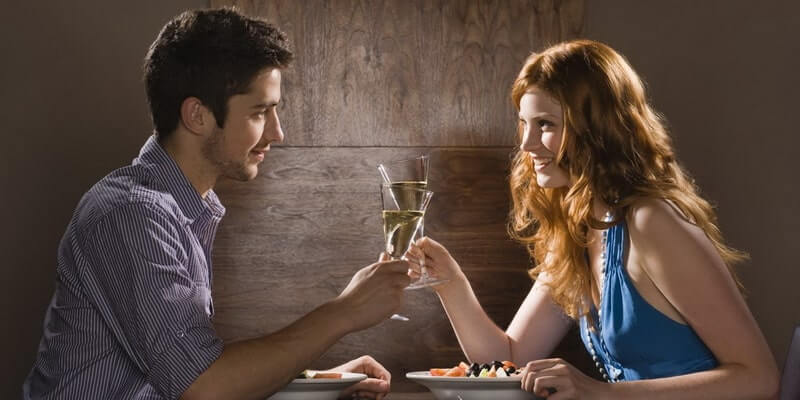 It's time for more serious online dating tips: first date advice for those who go online hoping to find a wife or a husband.
It has become a common practice to search for serious relationships on the internet. Dealing with the bridal agencies years ago was a bit embarrassing and frustrating. It was really hard for shy, lonely men and women to get to these places and lead conversations about how they saw the intimate details of their future. As soon as the mail-order bride business and bridal agencies went online, the process became more straightforward.
How do the online platforms help singles find each other for marriage?
They wipe away the geographical limitations. As soon as the problem with the borders does not exist anymore, you get the increased chances of finding your soulmate. The only thing you'll have to accept is that you'll need to interact with many people from different cultures and backgrounds until you find the one.
They help people of certain beliefs meet each other. Now, devoted Christians, Catholics, Orthodox, Buddhist, Muslim, and other religious confessions have more chances to make a family where family members share the same faith.
They help the singles understand what they want from the potential partner. A large pool of people willing to make families will help numerous users make up the concept of a perfect partner through conversations and online interactions.
They are different from the habitual social networks because they promote safety and security. The mediators of a renowned and reputable online dating website will do their best to pay you back for your financial investments. You'll have to pay for the membership if you want a full range of matchmaking services and tools. Nevertheless, you shouldn't be afraid that your personal data will be stolen. Besides, each of the users on the platform is thoroughly checked. An experienced online dating agency does not want to spoil its reputation because of the criminal background of the users or their obscene behavior.
STEP ONE: Find a Website
It's not harder than choosing a microwave online. Google for something like "online dating for marriage" and have a look at some of the options in the search. Each of the renowned and reputable platforms allows users to share feedback and post reviews on social networks and customer review platforms. Google for the reviews to find out what real people think.
You can also use the word "scam" next to the name of the website while searching. This way, you'll immediately find the negative reviews if they exist. It's hard to get rid of numerous negative comments if they are based on something. It's the Barbra Streisand effect, and no one can change it.
STEP TWO: Boost Up Your Account
There's no need to be too personal while sharing your life details. You should only Share the real pictures of you together with your life preferences. You should also point out the qualities you want to see in your partner. Talking too much about yourself will make you look egoistic.
STEP THREE: Circulate
Don't hesitate to get in touch with as many people as you can. Any communication becomes a useful experience. You won't manage to find a spouse at once – you'll have to get acquainted with many people before you find the one and only. Stay patient and keep on going.
STEP FOUR: Matchmaking Tools
The majority of online dating websites offer special algorithms, simplifying the matchmaking process. It means that if you are asked to fill in the questionnaire or update the information in your profile, you'd better do it. The more facts you share with the system, the more matching variants the system will offer.
Don't ignore your search criteria. The detailed information about yourself and your preferences will help the algorithm search for the like-minded partners. That's what you pay for on an online dating website. A regular social network will not offer possibilities like these.
STEP FIVE: Communication
Be straightforward. As soon as you find a matching interlocutor, speak out about your wishes and preferences. If you're interested in dating for marriage, mention it at once. This way, you won't waste your time on conversations with a person who does not share your ideas.
First Online Date for Marriage: Communication
Don't hesitate to ask a lot of questions. Your aim is to find out as much as it is possible about a person before the first date. Besides, there's no time to waste. The earlier you understand whether you need this person or not, the better.
Be ready to share things about yourself as well. If you ask a question, make sure you can answer it as well.
Be ready for the disappointment, but don't think it's your mistake. Looking for a match may be a tiresome but fruitful process that you'll have to withstand. The more you socialize, the more chances you get.
Here are the crucial things to pay attention to if you're dating for marriage:
The similarity. You should try to detach yourself from the factors that lay on the exterior. Try to pay less attention to the appearance and learn more about a person to find out whether you have something to discuss except for the problems at work and household problems. If you don't have common hobbies, interests, and wishes, your connection will not last long. A family couple connects not only through passion, but friendship and partnership as well.
Things you find obligatory and optional for your potential partner. You should discuss it before you start sharing the same household being a married couple.
Cultural preferences and everything concerning the historical background and the peculiarities of your potential partner's motherland.
Getting Over Nervousness On the First Online Date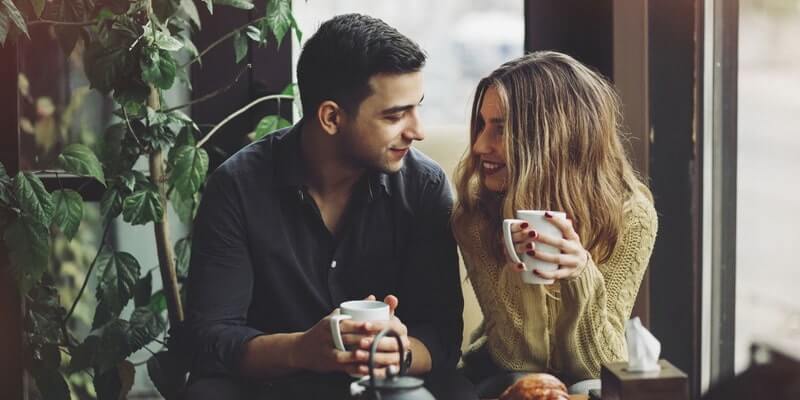 Let's plan your first date online – dating makes you nervous, which is normal, especially for someone who is not used to meeting new people very often. You won't have trouble if you're in search of regular one-night sand sponsored by Tinder. Right now, we're talking about a meaningful partnership and ways to develop it, keeping emotionality under control.
Hit the gym. Even if you're not sporty, several planned visits to the gym well help you get some steam off and unload the emotional cargo.
Stay busy. Don't let yourself procrastinate before the date. Procrastination will make you overthink everything, which will lead to excessive nervousness based on your judgments, and you can't be judgmental about a person you still don't know very well.
Have a glass of wine. Yeah, we understand that the excessive intake of alcohol can result in innumerable unwanted circumstances. Nevertheless, a single glass of dry red wine will help you pull yourself together and prevent your fingers from the nervous shaking.
Regard your new date partner as a potential friend. Lead a conversation as if it's not your future wife or husband – a relaxed and chummy communication will help you find common ground and enjoy the first date.
First Online Date Mistakes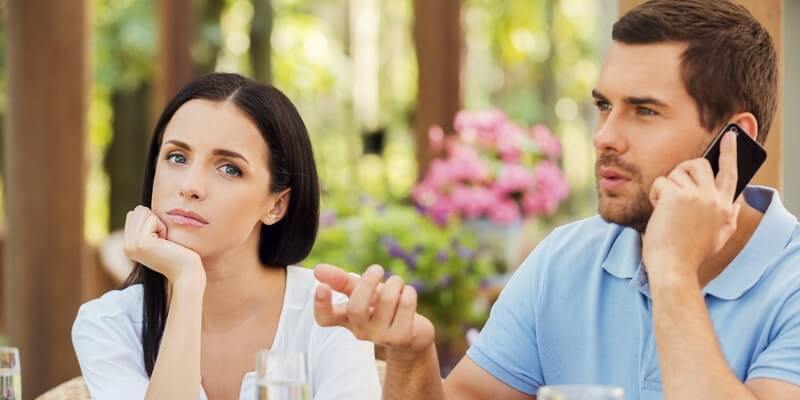 At the end of your first date, you usually understand whether you have something in common or not. Unfortunately, it's a rare thing. It's hard to arrange a perfect date because avoiding mistakes is a sort of art. To save your first online date from the potential trouble, remember the following:
Don't be rude to service people. The demonstration of obnoxious behavior shows that you cannot control yourself, which is a very bad sign. Don't get mad if a waiter is not very professional. You can leave your complaint at the local administration and simply discuss your concern with a partner. Screaming on someone on the public creates an uncomfortable atmosphere.
Don't be sloppy or messy. Your manners are important, as well as your ability to lead a polite conversation without any details about your ex or health conditions.
Don't check your mobile phone too often. All first dates online get to the wrong end just because of one of the interlocutors spending too much time posting new photos and checking their accounts in the social networks. Turn the phone off if it's possible and show some respect. If you do need a conversation, you can visit a bathroom or a restroom for a quick chat where your potential partner does not see you.
Arranging Your First Date Online: Benefits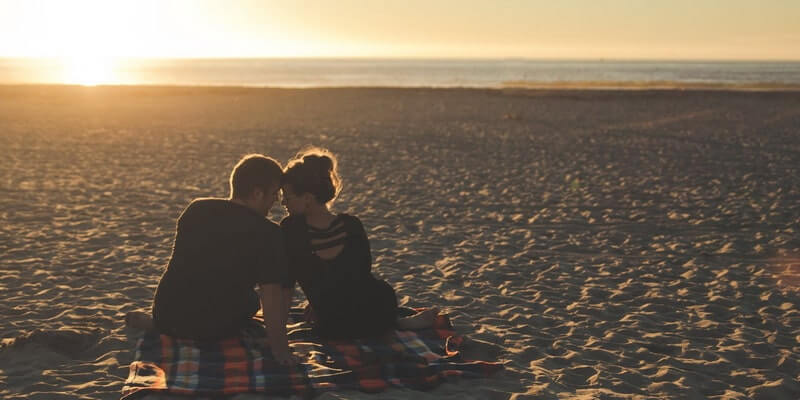 Arranging your first live acquaintance online is highly beneficial because:
You have enough time to find out more about each other's preferences and interest beforehand;
Your partner's appearance will not be a surprise;
You won't have to choose topics for conversations because you've been through enough texting already.