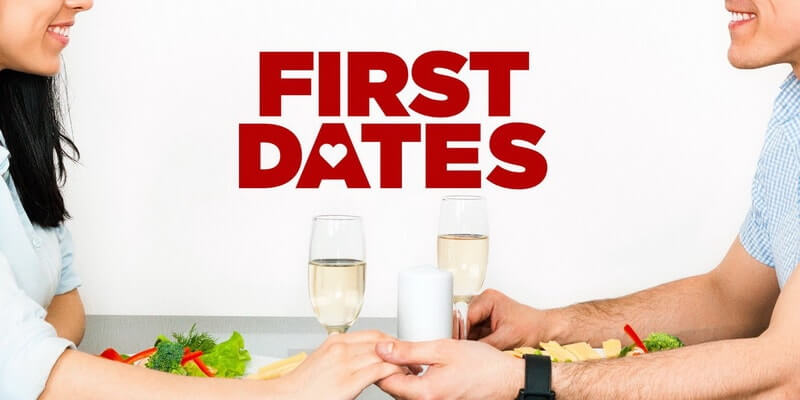 Matchmaking process via the web is definitely for the adventurous people. It may be thrilling in case if you're not used to the acquaintances on the internet. If it's not your case, and if you're tired of being stuck in a trail with superficial communication, it may be daunting. Meeting an online date for the first time can be exhausting.
The distant connection is great trouble especially for trusting and imaginative people. While browsing through the photos of your potential partner and studying his/her data and preferences in the account, you may experience a subjective attitude. The thing is that we are prone to creating the image of our ideal lover partially mounting it across the information we see.
This always provokes false, exaggerated expectations leading to disappointment, anger, and depression. You get to another first online date and understand that you've overestimated your fantasies.
How to Date Online: Ways Not to Do It & Typical Cons
Situation #1 Vague Expectations
You correspond with someone who seems to be sincerely interested in you. She asks questions, writes lengthy messages about her priorities in life and plans for the future. You've finally found an incredible interlocutor, which is a rarity in the modern world.
So, here is your big day to know each other better and finally talk face to face. Looks like you do have something in common, and even if it's not your romantic match, you'll definitely stay good friends forever. Isn't it a win anyway?
Something goes terribly wrong. She looks away while nervously sipping her coffee. It sets up the same emotions in you. You leave with a feeling of emptiness and never contact again.
Don't let a situation like this develop, because it's clear that your characters have nothing in common – an extravert will never be a perfect match for an introvert, and you don't feel mutual chemistry. She simply is not ready to reveal her intentions.
TIP: Ask her direct questions about what she expects from her partner for life. A quick question about the reason she went online will also come in handy.
Don't get us wrong – there's nothing wrong in being nervous meeting someone for the first time in your life. Anyway, a woman in front of you may be suffering from psychological trauma or a painful relationship breakup.
Situation #2 Online Dating: Overrated First Date Partner
She looks like a leader, and she definitely knows what she wants from life. She's a woman with an active position and seems to value her time. You spend several nice dates, talk hours, visit amusement parks, discuss the recent movies, and generally have a good time. There's one insignificant detail. She's almost always late for dates. Isn't it awkward for a person with a proactive attitude to life?
Okay, probably it's a bit far-fetched. What's wrong in being late, anyway? Big cities have aggressive traffic and not everyone has a possibility to drive his/her own car.
Then you suggest hanging out soon and even arrange everything beforehand. The day before the planned meeting, she calls you saying she can't come. We all cope with numerous troubles throughout the years and you see nothing wrong in it until it becomes regular.
Promises to hang out soon alternate with rare hangouts and you don't feel like a person is attached to you. This usually happens when she has no willingness to make efforts in a relationship. She might even like you, but her indifferent attitude implies unpreparedness for a mutually respectful relationship.
A situation like this is doomed to fail due to the following reasons:
Your partner might have an active position in life but she is not ready to become a functional part of it.
You cannot be completely sure that your opinion matters to her because she is not ready to be open-minded to the full.
It's a one-way connection.
TIP: You have to do your best to find out more about the purposes and life expectations of your potential partner. Meeting someone online for the first time demands precaution from the very first steps.
Your First Online Date: Pros & Cons to Consider in 2020
Meeting people on the net is a challenging and controversial process. You'll have to be concentrated in order to:
Save yourself from fraudsters;
Protect yourself from the indecent gold-diggers;
Never be disappointed in online matchmaking.
You should be prepared for suspicious actions. The world of the web is unpredictable. It has even amount of trustworthy people and cheaters. Unfortunately, fraudsters are more active than those who look for a mutually rewarding companionship. Here is what you need to know about the advantages and disadvantages of communication via online dating platforms.
Your First Date: Online Dating Pros
A process like this will give you a chance to get in contact with someone you've never been ready to interact. The absence of the emotional aspect definitely adds up to your self-confidence.
It's fast and convenient. Properly arranged matchmaking websites help you find each other via thoroughly thought-out questionnaires you have to fill in for complete registration.
It's a rewarding experience that enriches your emotional life and adds up to your ability to get in touch with different people without fear. You don't have to look at each other in the eyes and you always have enough time to think about what to ask while communicating via one of the habitual mobile messengers.
You don't have to get used to anyone. You simply communicate trying to understand whether you're going to stay friends, lovers, or supportive online comrades. Quite a lot of online dates end up with incredibly faithful friendships which is also very rewarding.
It's a useful experience. You can share it with your friends or post articles on the Net to save other men from potential mistakes.
It's one of the best ways to get in contact with intelligent, unconventional personalities. Even if you don't manage to find yourself a lover or a faithful wife, you'll still find out more about the world you live in through the eyes of different people.
Cons & Disappointments
Expectations may mislead you. You have to be careful about the people you first meet. Online dating is a source of false expectations.
You depend on the subjective image of your potential lover. You try to compare the image in your mind with the real person realizing that your fantasies have nothing to do with reality.
It's time-consuming. You'll have to invest enough effort in your communication to feel the common ground. Make up thoughtful lists of questions and make sure they deserve answering. Just imagine whether you're ready to answer the questions like these or not and put them in the list if you find them appropriate.
It's definitely dangerous. There's nothing wrong in a disappointment. The trouble is that you may get in contact with dangerous people. Identity theft has become one of the most regular ways of cheating on decent people. Be careful and never trust anyone before you know him/her better.
Short Guide on How to Online Date without Troubles
Make sure you're using a properly arranged and decent online dating website
Never underestimate the power of fraudsters. Before you proceed with the usage of this or that matchmaking platform, take time to study the reviews about it. Most trustworthy organizations like these give you a limited list of options to try out before you decide to pay for the credits. A secure site will make you fill in long questionnaires. The aim is to find out more about your personality and get you dating variants in line with your preferences.
Never forget about the first date etiquette - online dating has rules to follow
Don't be pushy about your political, religious, and cultural values. You should be flexible and able to accept opinions.
Be accurate with your desires and careful with your expectations
No one is obliged to respond to your expectations. Make a short list of the most important things you want to see in your future wife or girlfriend. Cross out the third of the points to make it even shorter. Now you're ready.
First Dates Online: Ideas to Follow
Online dating first date ideas 2020 should not always be unconventional. Here's the list of ideas to follow:
Get to a cafe. Take your time and find an unusual place to have a relaxed, effortless conversation.
Arrange a nice day out in the countryside. Have a picnic and don't forget to buy some fresh snacks.
Arrange a date in an amusement park. Happiness and laughter will help you get emotionally closer.
Get to a hiking tour and spend a night chatting in front of the fire. Grab a pack of marshmallows.
Catch a film at one of the local cinema theatres to have a nice conversation starter.
Meeting Someone Online Should Be Wise
Only in this case, you'll manage to feel mutual chemistry and spiritual connection on all levels. Trust your intuition and never forget about being sensible. It means that you should:
Understand that nobody is perfect;
Accept that finding a partner for life is always hard – online matchmaking platforms only partially simplify the search;
Feel free to text with anyone who's willing – the web is one of the best places for acquaintances with interesting people – it can be a marvelous experience.
The main thing about an online first date is always to be yourself. Don't try to demonstrate the qualities you don't have. Make your interlocutor understand who you are from the very first word. This will simplify further communication and add up to your self-confidence. Most people usually positively respond to sincerity.
You should also be straightforward about your family values, your attitude to kids, and your religious preferences. It's especially crucial if you're looking for a partner for life – your common background will become the base of your everyday relationship.