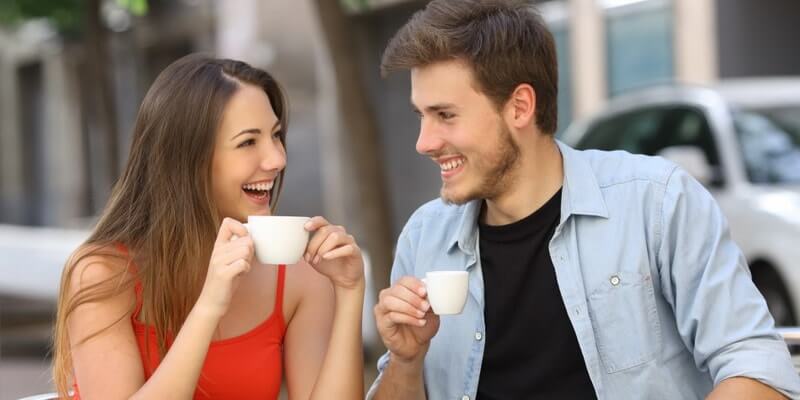 As soon as you're done with online dating and you pass on to the next phase where you have to see your potential partner face-to-face, it's time to get prepared for the communication and for the evaluation process. Not to make this process awkward, use the right questions. It always works the same.
Twenty Best First Date Questions: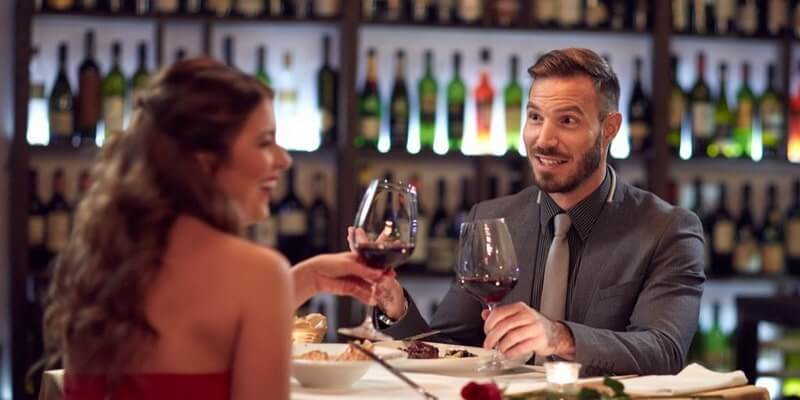 Why did you pick out this place for a date?
A perfect starter of the dialogue. This can easily lead the conversation to topics about favorite foods or places to have rest and relax.
What is the most horrible date you've ever had?
This question is a nice way to break the ice and have a nice laugh. Strange, but the memories of the awkward first date help singles to unwind a bit.
How did you spend your last weekend?
It's one of the best first date questions for singles because it helps you know more about the way your potential partner likes to spend time. It will give you an overall concept of what activity you can arrange next time. If a person is constantly working from morning till night and even on weekends, he or she may probably not ready for a relationship.
How do you feel about your job?
That's a nice way to be polite and instead of asking about the profession right in the face.
Have you got pets?
Where did you spend your childhood?
Sounds innocent, but it helps you find out about the situation in the family.
Are you active in social media?
A useful question to know whether he or she is addicted to other peoples opinion on Facebook, Instagram, or Twitter.
Do you have many friends? What are they like?
Is your family large?
The way a person will speak about the relatives will help you understand if he or she is family oriented or not.
How do you have fun?
Are you an introvert?
What's your attitude to kids and are you planning to have them?
Do you have a bucket list?
That's a great way to know more about passions.
Where did you go to on your last vacation?
Do you watch TV? What's your favorite show?
Do trust horoscopes?
If you had enough money to spend on any traveling, where would you go?
Did you have strange habits when you were a child?
How are you getting home?
That's a nice way to continue the date in case if the things are going well.
How do you feel about the next date?
That's a crucial question in case if you really like the person and you feel like you have mutual chemistry.
More Questions to Ask a Single Woman on a First Date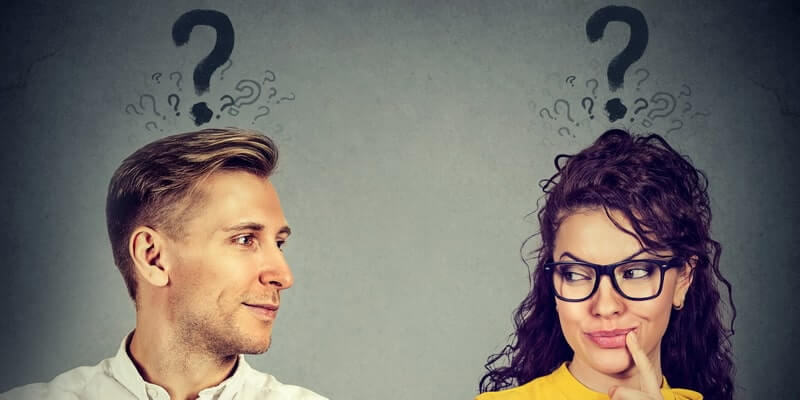 What is your favorite dish?
What is your attitude to alcohol?
What is the place you're willing to visit but still have no chance to do it?
How many kids are you planning to have (if any)?
Are you ready for unpredictable actions for someone you love?
Good dating questions about sexual life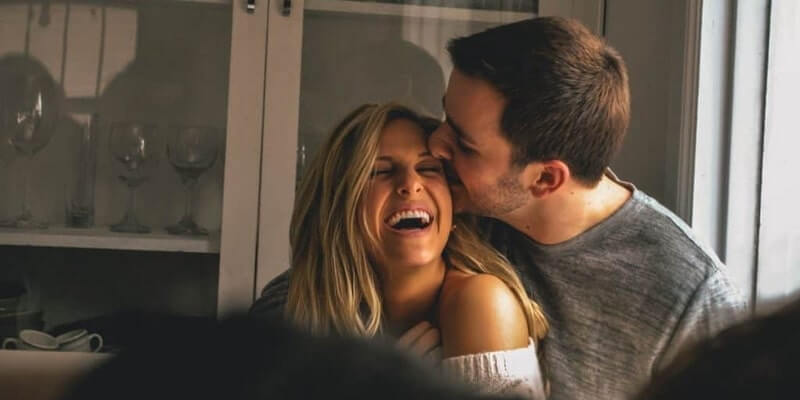 Sexuality and intimate relationships are a subtle subject. If you are too intrusive and insolent with these questions, you will lose a girl and her trust. That's why it's better to ask about intimacy if you both have already communicated for a long time on the Internet. We will give you sexual questions for a date:
On what date would you feel comfortable enough for having sex? Don't be pushy if she answers she isn't ready for it yet. Respect her feelings and don't rush with intimacy.
What do you like in bed and what do you not like? This question will help you to prepare for your first sexual experience.
Do you like pornography or erotic stories? What do you like more?
What do you think about modern contraceptives?
What do you think about sex on the first date?
Could you have sex without love?
Remember that the first date is a meeting where you both should feel comfortable. If she doesn't want to maintain this conversation, just skip it. Don't ask about the number of her partners, it's an indecent question.
What to ask on a first date about her mindset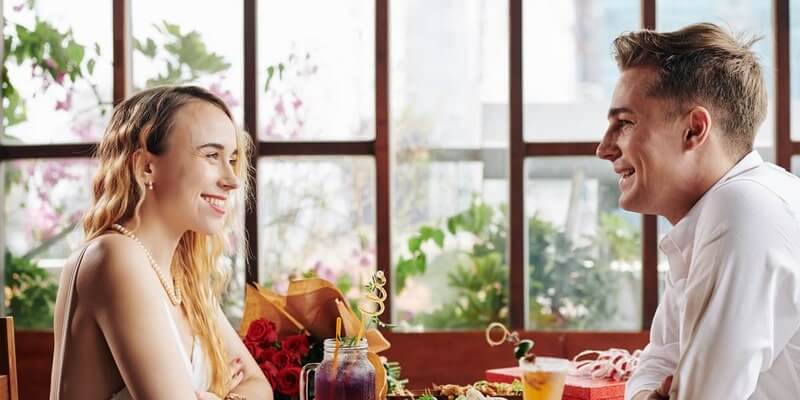 The first date ideas could be very nice and interesting for both people if a man is aware about the preferences and goals of his partner. The following questions will help you to know her better, to understand if you both are compatible.
What do you think about family and children? Would you like to have children? How many children would you like to have?
What are your perfect profession? Are you into career or into family?
Would you like to be introduced to my parents and relatives?
What do you think about official marriage?
Would you live with a person who is richer than you?
Would you split the budget with your partner?
What do you think about male and female duties?
If you don't agree with the answers of a girl, it means it's time to say goodbye and to look for another person who will be more suitable. Remember that family questions are very important for your future with this woman.
Pleasant questions to ask on a date
The first date should be informal and funny. That's why it's good to ask her about something nice. We will give you the question list to ask a girl that she will like for sure.
What do you like more – to give gifts or to get it?
What are your favorite flowers?
What was the most wonderful gift?
Do you like romantic dinners with candles?
Where do you like to watch movies – at home or in the cinema?
Would you like to watch movie with me?
What was the most romantic place you have been?
What is the worst gift for you?
How do you celebrate your birthdays usually?
What things do you like to do on a first date?
The last question is really important. You will understand what she likes and how to organize the best meeting. Try to make all dates interesting and diverse to maintain her feelings.
How to ask questions on the first date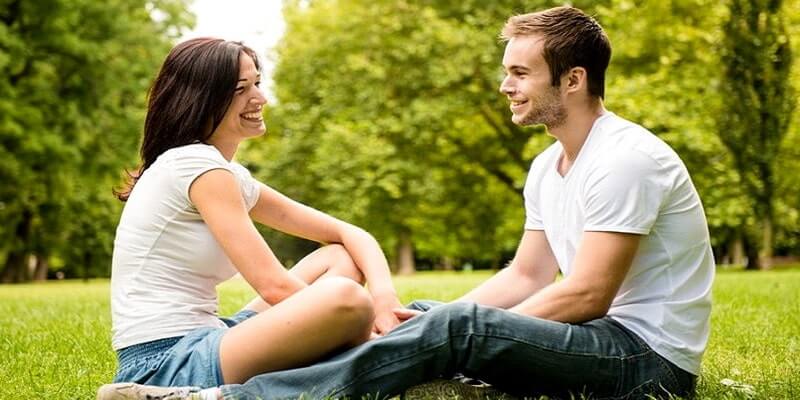 The best question to ask on a date is «Are you interested in me?». Sometimes it's better to ask frankly in order not to be disappointed and not to waste your time. It's actual when you have some doubts. If she looks cold and indifferent, this question will help to make the situation clear. Don't be afraid of the negative answer. If you get it, you can always find another girl on LadaDate for wonderful meetings and serious relationships.
Don't be the only one in your couple who asks questions. If you give her the load of questions, you will look strange. Let her be active and curious. Answer in details and lead the conversation smoothly.
Care about her feelings. It's hard for some people to talk about their family or the experience with the opposite sex. In this case it's better to drop this subject and not to wake the old traumas.
The first date is time for neutral and nice questions. If you ask her about her plans for marriage and propose your candidature, she will afraid of you and it will be reasonable on her part. Better to keep these serious questions for the next romantic meetings.
Don't ask her about her salary or the income of her parents. These questions are very rude and it may indicate your mercantile interest. Instead of money, ask her about her job, its positive and negative sides, the funny cases that happen in the office.
Thus, questions for the first date will help you to get closer and to learn about each other more and more. Sometimes answers help you to decide if you need to meet with this person the second time. The most importantly, respect your partner and their interests. Don't laugh at their opinion even if it differs from ours. If you don't like a girl, tell her frankly that you decided to finish your communication.