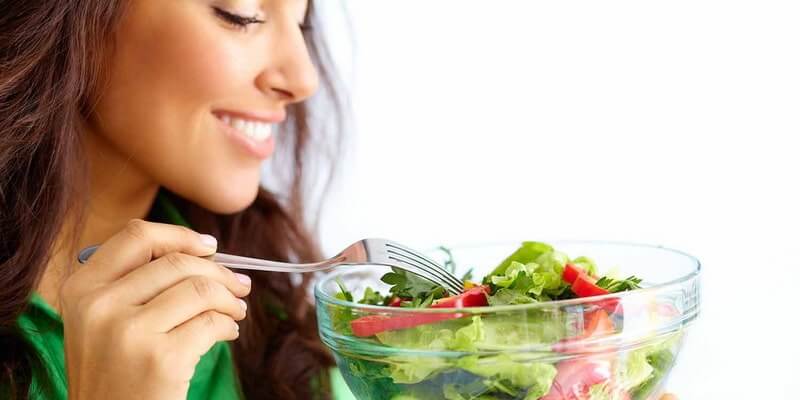 Vegan dating and being in a family relationship with a vegan is challenging for the non-vegans and vice-versa. Finding balance is always troublesome. There can be a lot of frustration and nervousness concerning the foods and ethical attitude towards nature and its living creatures.
If both partners have contrasting opinions concerning eating habits, they will have to learn to be tolerant of these differences. Otherwise, the relationship will never keep going. Besides, you love each other not for the eating habits but the emotional and intellectual qualities, even including the imperfections. Learn to love the imperfections of your partner if you are a vegan and respect the choice of your partner if you're a non-vegan.
Dating a vegan implies a lot of interaction and regular communication with reasoning. If you meet a girl online and find out that she's vegan, don't get worried before the time. It can turn out to be a very harmonious bond where both partners know how to accept our differences. A kid born and raised by this couple will have more choices in life while living in a tolerant atmosphere of a loving family.
Dating a Vegan in 2021: Interaction Rules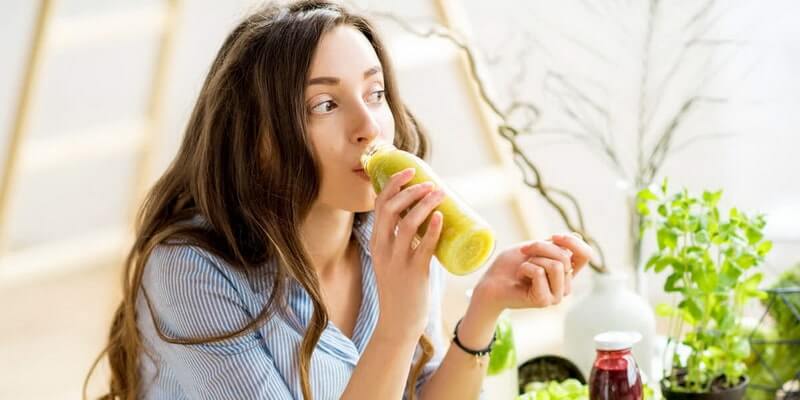 Don't make judgments. Being judgmental will only provoke more criticism and senseless arguments. Regard being vegan as a useful hobby or a way of life that you are not ready to follow. If you don't like doing something, it doesn't mean that someone should dislike it as well.
Concentrate on neutral behavior. Avoid giving your vegan partner a stink eye and don't criticize him/her while you're eating.
Avoid dumb jokes. Make sure no one laughs at your partner's way of life. It's evenly normal to be vegan or non-vegan. Even if you accept your partner's choice, there will be many people in your life who can make fun of it without a specific reason.
Be mutual. If your vegan partner does not make you vegan too, you don't have the right to impose your views on foods. Remember that if a vegan dating accepts a non-vegan in a relationship, it means that he/she likes him/her regardless of eating habits.
Cook for each other. If you're a non-vegan – vegan dating couple, find out how to cook for each other. A vegan dating a meat eater won't be against eating vegan dishes from time to time just as an act of support. You should understand that not all vegans chose their way of living due to ethical reasons. They might have health problems or intolerance of animal products. Be nice and polite.
Vegan online dating sites are a real miracle for the desperate vegans looking for understanding partners. Not all vegans are crazy about their lifestyle, trying to impose it on everyone around them. Many of them are interested in relationships with both vegan and non-vegan dating singles.
Vegan mail order brides do exist as well. If you're a keen vegan looking for a like-minded female partner, just go online and google for a couple of online dating platforms. Don't forget to check the reviews of the website beforehand. The most renowned dating websites offer categories of people basing on religious, cultural, appearance, age, and other preferences. Vegan dating in 2021 is now easier than you might think. Numerous happy couples are ready to prove it in social networks.
Vegan Online Dating Is About Avoiding Pressure
Dating a vegan girl means being loyal to her and her choices. Pressuring your partner is always a bad idea regardless of what it is – eating habits or clothing preferences.
Pressure provokes conflicts;
Pressure provokes stealth;
Pressure demonstrates displeasure and contempt.
Of course, your vegan partner also doesn't have the right to make you stick to his/her habits. If your vegan partner is trying to make you change your eating habits just because of selfishness, we're sure this relationship should come to an end.
By the way, the most devoted and polite vegans say that the simplest way of converting your non-vegan partner into a vegan one is not to impose the opinion and simply serve as an example. When you don't impose your views on a person, you and your lifestyle arouse greater interest.
Online dating for vegans implies the following:
Building a relationship basing on the common ground and mutual values. Don't concentrate on what makes you different – devote more time to the things making you similar.
Concentrating on vegan – non-vegan issues should be avoided. It's just a habit caused by ethical or health issues. The other spheres of life are a lot more important.
Explaining yourself. Each of you should be reasonable when it comes to the arguments about the vegan – non-vegan lifestyles. Aggression is unacceptable.
Avoiding hurting each other because of miscommunication. Insulting each other is the worst thing you can do even if you don't use obscene words. Even an intonation or an uncomfortable stare can cause a row.
Vegan dating in 2021 is about setting the limits and outlining the range of products a vegan partner avoids. Vegans are different from vegetarians. They don't eat anything animal-based. These products include eggs, dairy products, honey, and some of the cosmetic products. Cruelty-free products should be on the list if you're planning to do the shopping for groceries on your own.
Vegan Singles Dating in 2021 Have to Explain Their Choice
Of course, the choice of vegan singles dating should be respected. But every vegan should understand that this choice is not a universal truth for everyone. If you are a vegan, and your potential partner asks you to explain your choice, you should find the right and reasonable arguments.
Some vegans are behaving aggressively when it comes to discussions of their interests and life choices. This group of people is not very big, but it manages to create a negative reputation for the vegan society in general.
Vegans dating will have to stick to the rules, as well as non-vegans. The following is important:
If someone asks you to explain why you've decided to stick to the vegan lifestyle, you shouldn't regard it as aggression. Most people are sincerely interested in your motivation, so there's nothing wrong if you tell about your healthcare or ethical reasoning.
Being vegan is normal. This choice does not make you special because all people make different choices. You shouldn't be too proud of yourself and show off too much because it's annoying. You know, even if you are extremely good at basketball, no one will be interested in listening about it all the time.
Learn to find compromises and never make anyone around eat the food of your choice and accept the vegan lifestyle by force. You have no right to make your partner share your meals involuntarily if he doesn't want to. If you feel like you cannot stand the smell of roasted meat in your kitchen, it will never change over time.
Vegan dating in 2021 demands much tolerance and understanding from both sides. No one of you is allowed to criticize each other's views on life. If your lady is interested in preserving natural resources, protecting the animals from the ethical point of view, you have no right to prevent her from this.
You'll also have to learn what compromise is. No one should maintain your vegan standards daily.
Vegan Dating Non-Vegan Will Have to Face Resistance
Dating a vegan woman is about being open to new lifestyles and experiences. It's about trying something new. There's nothing bad at trying new products and non-habitual meals. You'll manage to beat the resistance of your partner if:
You cook for each other. Learn to cook something vegan or non-vegan depending on your preferences. Your vegan partner will be positively impressed if you cook breakfast for him/her based on the dishes from the list of accepted vegan products and foods. If you are a vegan, make an effort and cook and enjoyable poultry meal for your partner or at least order one from one of the local restaurants.
You don't insult and regularly nag your partner. Living with a vegan is not a trouble if you don't make judgments about his/her behavior. Criticizing someone's life preferences and eating habits is abnormal. Don't hurt anyone regardless of whether you are a vegan or not. You don't have the right to humiliate a person because of his life choices.
Vegan dating in 2021 means a lot of talking about the understanding of what protein is. If someone is sure a vegan cannot get a sufficient amount of protein, you should find the right words to explain that protein is not only about animals. Soy milk, tofu, whole wheat, leaf greens, and numerous other products serve as nutritious natural protein sources. They cannot be compared to meat if it's about the taste and structure, but the nutritious values are the same.
Every vegan can get a full and satisfying range of nutrients without animal products. Whole grains, nuts, soybeans, seeds, and more are as normal as a habitual diet of a non-vegan.
Communicating with Vegans & Accepting Their Values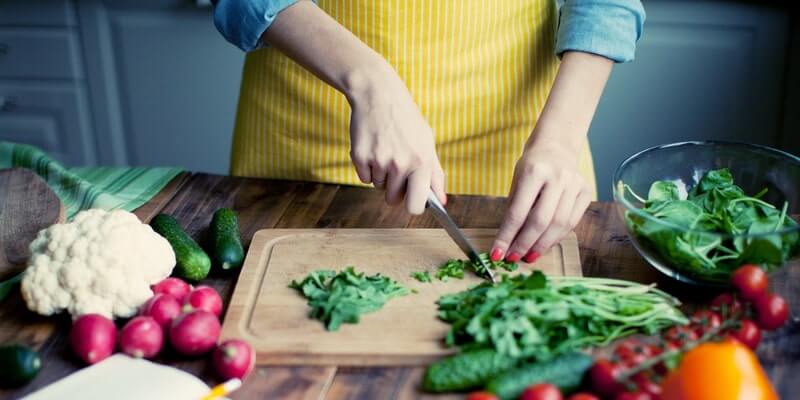 Vegans are not irritating or annoying. Most of them are sick and tired of singles stereotyping them in the media and social networks.
The majority of vegans are wonderful people who tend to:
Love nature and do everything possible for the protection of the environment;
Make sure their relatives stick to healthy eating habits (and not necessarily vegan ones);
Do sports to keep their bodies energetic and strong.