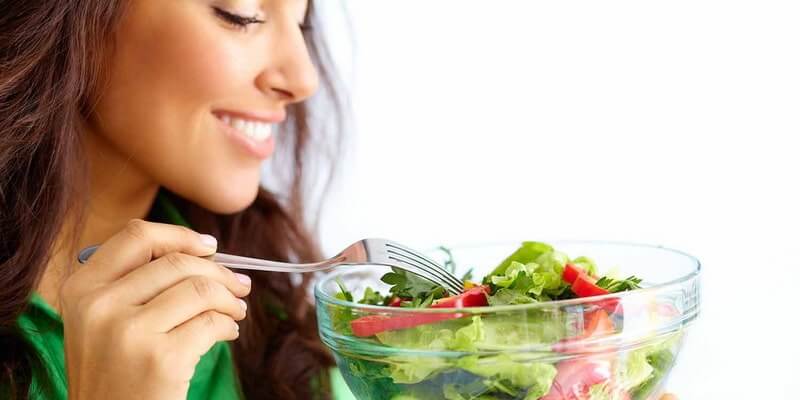 Vegans have a less-than-stellar reputation. They're perceived as overly committed people who eat boring food and go around looking for someone to preach to, rather than someone to be in a partnership with. It is a damaging stereotype that is only elevated by a few stringent people who end up with concerning videos on the internet.
However, men have woken up and smelled the bacon and found that dating a vegan woman is a choice they would like to reconsider. Along with giving up animal products, it is time to throw out those prejudices and realize that dating a vegan isn't as negative as it has been portrayed.
In fact, falling in love with a vegan may just shake your worldview.
To make our point, we have found 10 reasons why vegan dating is a possibility worth considering, even if you are an omnivore to the core.
Vegans can be tolerant in relationships
Saying 'tolerant vegan' is not an oxymoron. In reality, vegans are very tolerant, especially in the world of dating. EliteSingles surveyed 2,300 singles concerning veganism and dating and found vegans to be more tolerant than your standard omnivore.
82% of the vegans said they would consider going on a date with a meat-eater, with 72% willing to start a relationship with one. Only 69% of meat-eaters admitted they would go on a first date with a vegan, with only 61% willing to try a serious relationship.
They don't mind what their dates eat
According to the poll, 20% of omnivores are concerned that dating a vegan will put them under pressure to change their diet. However, just 2.3% of Canadians are vegan. It stands to reason that this diet is preferred only by a few people who have learned to live with people eating differently.
Vegan singles are not crusading about their cause and tend to be laid-back. Only 3% of those polled by EliteSingles would press their partner to switch to a vegan diet.
Dating a vegan can provide you with access to a whole new world of flavor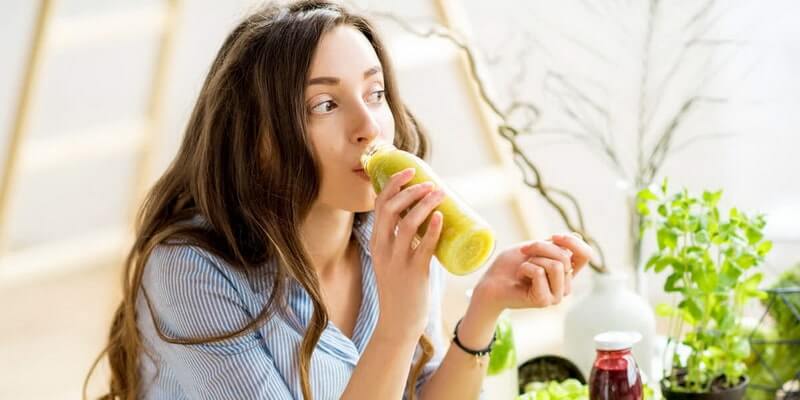 For food lovers, a vegan relationship may be the beginning of a whole new cuisine experience. If you're with a vegan who enjoys being innovative in cooking, chances are they'll be really pleased to share their achievements with you.
It won't be long until you're able to cook with seitan, use healthy yeast, and see how liquid smoke can revolutionize a dish. You might stick with the meat after all that, but it will broaden your culinary horizons.
Your vegan date is probably an excellent cook
Do you want to meet a girl online who is an expert in the kitchen? Give vegans a chance! After giving up animal products, you'll need to know what's in your food, which will force you to make your own meals healthier, eventually imparting some cooking skills in the process.
Furthermore, folks who follow a vegan diet typically find it easier to keep to it, if it's creative: consider novel pairings of vegetables coupled with delicious flavors and spices. It's no surprise that 81% of vegans in our poll consider themselves "foodies" – and say dating a vegan can be a delicious experience.
You'll improve your teamwork skills
Your vegan companion is unlikely to expect you to completely abstain from animal products. They may, however, draw the line at cooking those products. This may be beneficial, notably if you utilize it as an opportunity to engage.
Instead of having different meals or dinners which leave one of you dissatisfied, let them propose the majority of the dish with the addition of meat or dairy as a treat. The move enhances collaboration and makes mealtimes enjoyable. Learning to cook together can help you feel like a partnership from the beginning of your romance.
They'll inspire you to advance your date-night approach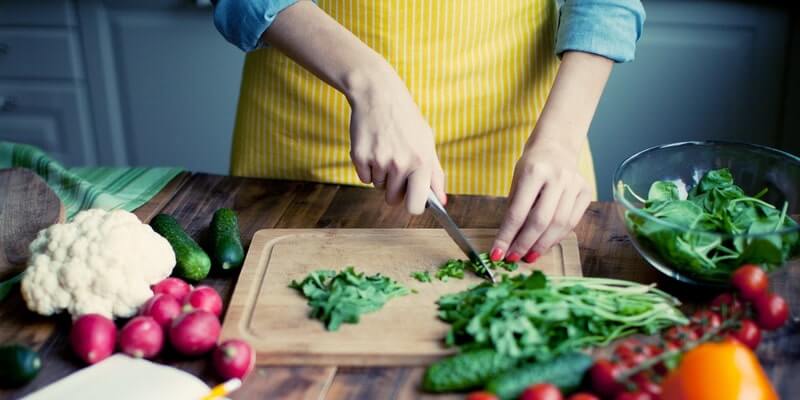 To those who have been having steak dinner for two all this time, especially the men, maybe it is time to start dating a vegan woman. Why? You ask!
Steak dinners are nice if you are an omnivore. However, if you're feeling stuck in a rut, getting to know a vegan may be a wonderful opportunity to liven things up, be it discovering alternative, entirely vegan eateries to pamper your dates with or simply browsing the menus at romantic eateries, impressing your vegan love will require improving and diversifying your date night game.
You'll learn to plan ahead of time
Falling in love with a vegan demonstrates how much forethought is required to maintain a plant-based diet in a meat-centric society. You might see them bring vegetable patties to a picnic, which is an endearingly geeky thing to do.
And you might think it's charming that 77% of vegans in our 'Dinner Date' poll would admit to being vegan prior to the first date to prevent steakhouse embarrassment. However, once you realize how difficult it is to get vegan food on a consistent basis, you'll begin to admire their foresight.
And it won't be long until you start utilizing foresight as well, phoning your dinner guests to inquire what you need to show up with and researching menus beforehand, all to aid your vegan have a great time.
Vegans are not scared to make long-term commitments
Tired of seeing someone who can't commit? Consider dating a vegan. Think about this: with each meal, they are essentially demonstrating that they are not scared of commitments.
Sticking to a vegan diet requires courage and determination, and that tough mentality is a tremendous asset in relationships. If your date can commit to giving up omnivore food, they have the perseverance to not only cultivate an ideal relationship but also keep it going for as long as you're in love.
Do you enjoy vigorous, intriguing debates? You're in for a treat!
A majority of vegans went through a lot of contemplation and internal debate, before switching to plant-based meals. Even if they were raised vegan, it's probable that they challenged it frequently as they grew older.
This means they are well-informed, and if you enjoy rigorous, well-informed conversations, a vegan significant other will provide the titillation you need. You two can lie in bed and argue about animal rights or any topic of your choosing.
To some, it might sound like a hassle, but to some people, that is the expression of romance in its purest form.
They will motivate you to fight for your beliefs
Dating a vegan implies dating a person who is passionate about anything, whether it's safeguarding the planet or communicating their undying love for the whole animal kingdom.
You could argue against their specific perspectives, but the fact that they defend them to insensitive people only interested in mockery and derision can be very inspirational. Indeed, because excitement and endurance may be contagious, you may be inspired to choose your own cause in which to believe.
That dedication is a tremendous thing to be able to give anyone – and it's just one of the many benefits of a vegan relationship!
Final thoughts
Don't let anyone tell you what to believe about a person or what they are committed to. Vegans are people too, with an interesting twist. Meeting one for the first time can feel odd sometimes, especially if you have been eating meat all your life, but it is worth it.
Just because one of them might say something that makes you feel bad for eating what you eat doesn't necessarily mean you can't be a couple.
Have trouble meeting vegans? Try vegan online dating, shake up your circle of friends, and go out of your way to meet new people, within your comfort level.
Start shedding the stereotypes and meet vegan Russian mail order brides for yourself, with the intention of finding out who they are as a person. See beyond the meals and your life might just change in the best of ways.