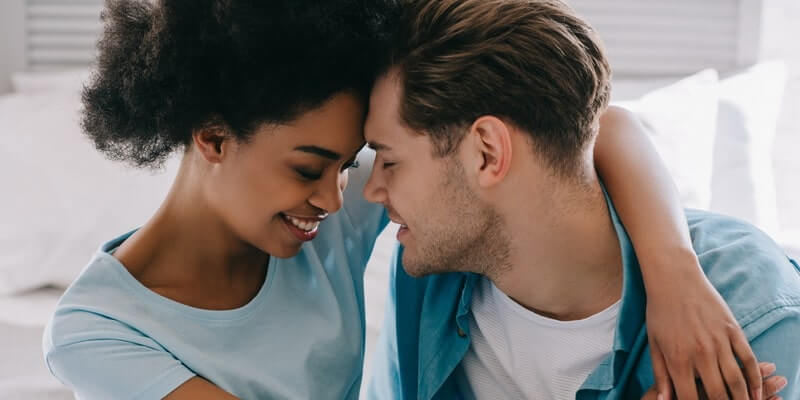 If you both decide to be together, you should set up some goals in a relationship. This way your couple will develop and you can communicate healthy. Lately, the term "relationship goals" is related to social media mostly where people exhaust themselves trying to achieve something unattainable. It's not healthy at all.
Your romantic goals should inspire you both. Your couple goals make you move forward together, learn something new, become stronger and wiser. If you don't have any goals, you both will just lie on the sofa and eventually you will face some problems and conflicts in a relationship.
What is a relationship goal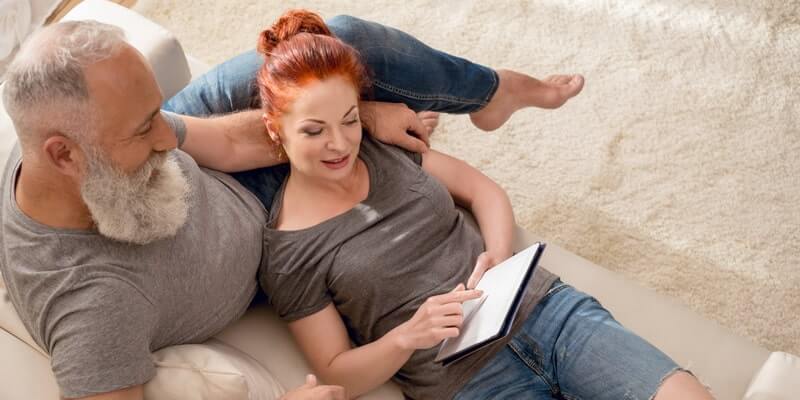 These goals differ from professional or personal goals. The main thing is to build happy long-term relationships and the common future. Some women are dreaming about being married and having a lot of children.
A couple can dream about a new comfortable house for their family. They can save money for a car or a pet. If people are responsible enough, they make some preparations for having a baby. The most importantly, romantic relationship goals should be close for both partners. If one of them doesn't want anything, you can't be successful in it.
Bear in mind that some people are really purposeful. For example, Asian girls usually do their best to get something. If you are the same, you can try meet with this woman to build a happy future together.
What are goals in a relationship in 2023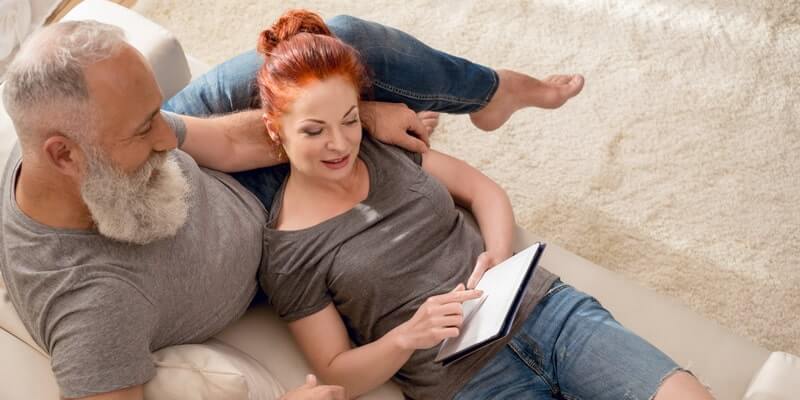 Thinking about simple relationship goals, you are getting happier. You don't need to make up something unachievable. It's enough if you both just are together enjoying your life.
Your goals should be the same. If one person wants to have kids and another one doesn't want to, it will lead to break up eventually. If one person is preoccupied with their career and wants to move to another country and another partner prefers to stay home, you won't be together. It's nice if you clarify your relationship goals at the beginning of the communication. If they are different, better to stop it, otherwise you both will be hurt in the future.
It's recommended to build new relationship goals. You can work on having a baby or buying something useful for your family. Sometimes goals can be simpler. It's enough to be more attentive and caring to each other, to say more compliments or to give more gifts. This way you both will make happy each other.
Goals for a happy relationship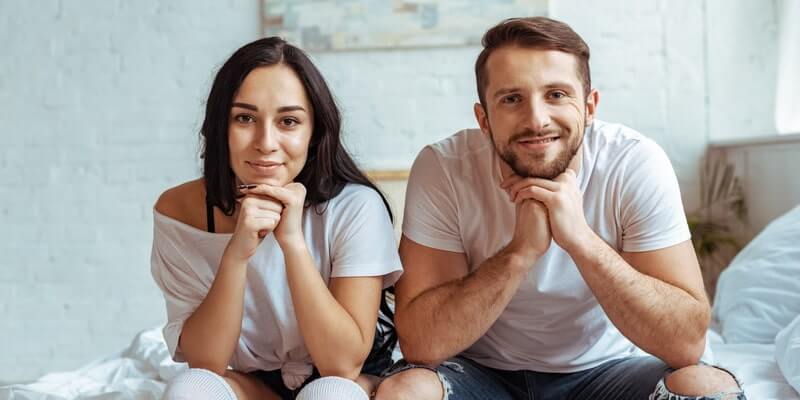 The best relationship goals examples are based on your preferences and temper. Sometimes you have to work on yourself to make your partner satisfied. Sometimes it's easier just to flow and not to think about anything. We will give you some relationship plans that will help you to build a healthy couple.
You are a single whole
You both aren't separated. You are a harmonic union where partners respect each other. You both have the common social and personal activities. If one partner is unhappy, it involves another one. But at the same time, you should be independent enough. Even if you are in love, learn how to spend your time apart. You should have your own hobbies and interests. Remember that you are an adult and independent person.
You are together in sickness and in health
Choose a caring and attentive partner. For example, Ukrainian girls won't leave you in hardships. When you feel bad, they will come to you with chicken broth and oranges. They do their best to make you healthy. And you should do the same for your loved one. Don't leave them if they need your support.
You learn all your life
The best relationship goals advice is that you will have to learn every day. Even if you think you know your partner well, it never hurts to ask them about their preferences. Be attentive to gestures, tone of voice and temper. Don't underestimate your partner. Besides, you both can learn something, it will make you both closer. You can start learning a new language or planting or whatever.
Romantic dates should be regular
Your love relationship goals are romantic dates every month. Over time a partner stops feeling as a lover. They may feel unattractive for you even. Don't let them think like that. The dinner and the candles, a bouquet of flowers, sexy underwear will help. Be affectionate and passionate with your loved one. If you date women online and have long-distance relationships, try virtual sex, long romantic letters and virtual gifts. It will make you even closer to each other.
Do some things for each other
Don't take your partner for granted. Try to please them regularly. Even a small deed will make them happier and more cared. Remember that relationships imply a lot of work. Over time you will get used to do something nice to your soulmate.
Be honest
One of the most important relationship goals in 2023 is your honesty. Your partner loves the real version of you! Don't try to play. Remember that if you cheat on your partner, it will lead to nothing. Sooner or later they will know about your lie and your relationships will be over anyway. Sometimes it's hard to be completely honest with another person, but you both should work on it.
Laugh out loud
Try to set up short term relationship goals. A good sense of humor helps in romance a lot. If people are happy together, they laugh a lot. You can think about your own jokes that are understandable only for you. Remember that these jokes shouldn't be offensive.
Always hold your hands
It's a simple goal but it will help to save romance in your daily routine. Even if you both are adult enough, hold your hands when walking or watching a movie. This gesture shows you care about the partner and your admiration.
What to achieve in a relationship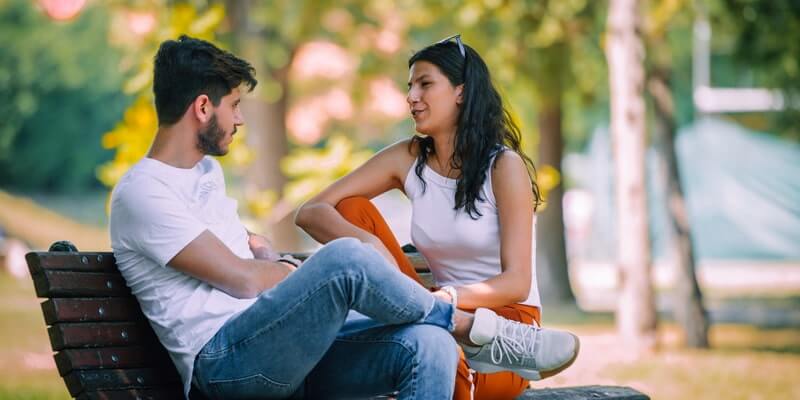 If you don't know what to achieve in a relationship, analyze your problems. Every couple have them. Sometimes it's very important just to talk frankly and to find something you can do together. We will list some future relationship goals that will help you to live together happily and to take care of each other.
Be kind. Our world is unfair. But it doesn't mean you should be unfair to your loved one. Kindness is the best thing in a relationship. Listen to your partner and try to help them. Don't be rude and don't raise your voice.
Apologizes. Some people are too stubborn to apologize even if they have some fault. Don't be like that. It's ok if you come to your partner first to make piece. You shouldn't be too proud if you want to save your common future.
Buying something substantial. It's a nice material goal. If you both live in a one room apartment, sooner or later you will bother each other. Do your best to expand your territory. Think about buying a new house or an apartment. You can work on this goal together.
Making a big celebration. If you are together for a long time, you have a lot of celebrations and positive memories. Is your anniversary coming? Try to organize it in an original way, don't be banal. Make a guest list and think about the menu. Don't allow your loved one to organize everything, you both should participate in it.
Adventure together. If you both are a happy family, don't forget about little adventures even if you are adult. It will breathe some fresh air in your relationships. Go to a new place or think about new activities. Don't be scared! Even if you are failed first time, it will bring a lot of funny memories.
Have a safe place. When you come back from the office late, you must be very tired and all you want this moment is to stay alone for some time. You both should have a safe place where you can relax. A private space is very important for both people. Your partner should respect your privacy. Ask them to knock your door before entering. If you want to sleep alone to rest well, you can do it separately from time to time and it's ok.
Spice up your sex life. Your relationship goals are nothing if you both are bored in bed. Over time you get used to your partner and probably you want to try something new. Special toys, suits and new positions will help you. Sometimes even wonderful lingerie is good for romance in a relationship. The most importantly, you shouldn't do anything you don't like only to satisfy your partner. You should feel comfortable in your couple.
Think about having babies. It's one of the most important relationship goals. If you are ready for having kids, don't waste your time. But remember that it's a huge responsibility. Choose a partner with the same goals. If they are child-free, you will barely get along well.
Stay healthy. When people are in long-term relationships, they tend to forget about their health and appearance. Take care of yourself. You can go to gym together or follow some diets supporting each other. Your partner can be the best motivation especially if they are active and healthy. Some people are scared to try something new (sport, dances) because they are alone. If you have a loved one, it's not so scary to go to the dance class the first time.
How to achieve relationship goals
You have a long list of goals you can achieve together. But working on yourself is difficult. We will give you some tips that will help you to achieve romantic goals in an easy way:
Learn how to listen to each other. Don't interrupt when your partner talks about something. If you are a good listener, your loved one will appreciate it.
Be ready to help any moment. You should be supportive if you want to save your relationships. Your help is very important for your partner, especially for women. It can be either emotional or physical support.
Be loyal. Even if you have some problem, you shouldn't look for another partner. Cheating means even thoughts about another person. Don't use dating apps if you agreed about exclusive relationships. Remember that if your partner notices your cheating, it will be very hard to return their trust.
Talk frankly. Don't be silent if you don't like something or if you are worried about something. It will be easier to solve problems if you both are ready to talk about them. Try to stay calm even during an unpleasant conversation. Don't raise your voice and respect your partner.
Don't laugh at your partner. Even if they have strange hobbies and interests, you will have to accept them.
Make a plan. It's actual for some financial goals. You can write your plan and some points and hung it on the fridge. After that your goals will become more achievable.
Accept that failures are normal. It's impossible to be successful all the time. Sometimes you can't achieve something effortlessly and some goals are too difficult. Don't be upset and don't mock your loved one for the failure. Analyze your mistakes and keep moving forward together.
Don't think about breaking up. Sometimes it's easy just to break up or to divorce but it's really hard to find a loyal and understanding partner. Try to find a way to solve your problem and to make a compromise. But sometimes break up is inevitable. If you have different views and ideas, better not torture each other. In this case it's recommended to keep normal friendly relationships if possible.
Sometimes it's useful to ask for some help. A good therapist will help to make your goals achievable. Don't be shy and talk with a pro if you can't cope with things together.
Think about domestic work. Often men don't care about it and a woman does everything in the apartment. Over time she is getting irritated and tired, romance disappears naturally. Don't allow it to happen. Help your wife with cleaning and raising children. You can do something together that will make you even closer.
Make your partner feel safe. Sometimes it's hard to trust to each other, especially when people make mistakes. But to achieve some goals, you should do you best to make your loved one feel safe and cared. Help them when they need it. Don't disappear. Don't ignore their messages and calls and don't manipulate.
Thus, relationship goals help us be happier and more active in a couple. If you have them, you know you are together and you are ready to help to each other. But don't be obsessed with it. Sometimes you need just to rest and to enjoy some time together. Don't look at Instagram or other social media couples. Most of them have their own problems and worries. Sometimes they pretend they are happy. Better build your own life and solve your problems together. You should realize there aren't relationships without quarrels. The most importantly is to make some conclusions after every conflict.
On our website you fill find a lot of pretty girls who want to achieve relationship goals with you. Start looking for a loyal partner who will never betray you!