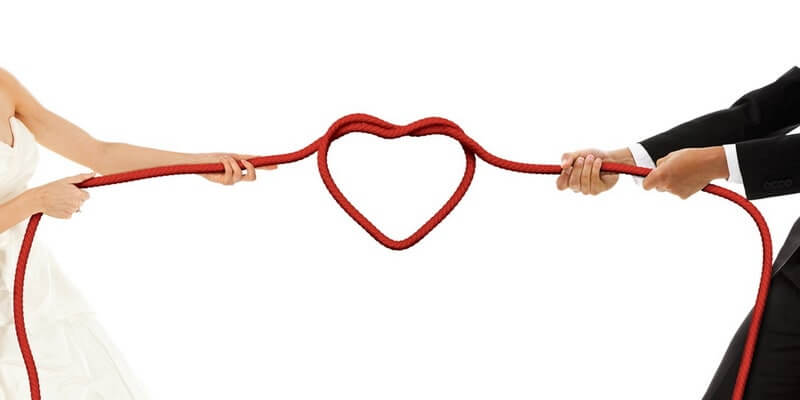 Today, there are numerous ways to find a perfect relationship than ever before. Find brides online with the right strategies and get ready to accept all opportunities coming your way.
Here are our top five tips and tricks for getting ready for engagement:
Know what you want in a potential partner;
Concentrate on how to find your perfect match;
Be ready for action when the moment strikes;
Stay open-minded and always speak up;
Prepare a strategy in place if things don't work out.
Best Time to Get Engaged in 2021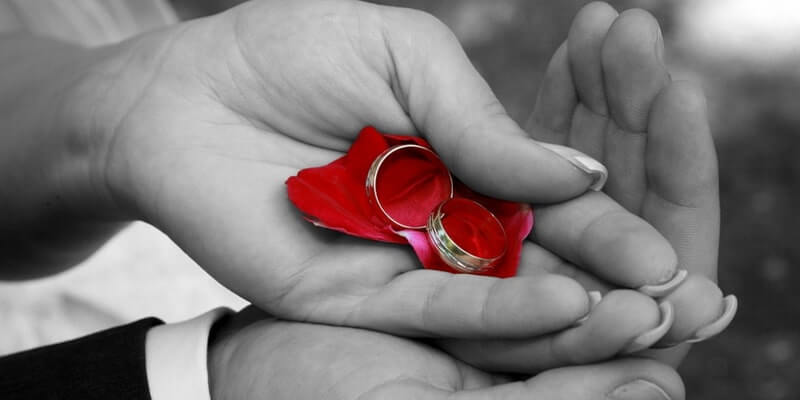 The engagement process, from 'marry me' to the planning of a wedding, can take months or even years. You don't want to get dragged along in a process that is never going to become a reality, do you?
When is it the right time to tell someone that you're in love and ready for a relationship? Well, it's different for everybody. Some people might feel confident enough in their relationship and comfortable enough with their partner that they know what kind of gesture works for them without consulting anyone.
Many people just want to know when it's the best moment to pop the question. The answer really depends on when you think you're ready and how much commitment you want from your potential partner. If you experience the signs you should marry her or him, the following information might come in handy.
Should you be deeply and passionately in love to get married? Not always. If it's a long-term relationship where both partners feel sure about each other, waiting is probably a good idea. If you already experience emotional pressure and regular misunderstanding, there's no need to wait merely for the sake of marriage.
Planning to marry someone should not be the main objective. Concentrate on the relationship first.
How to Know You Found the One to Marry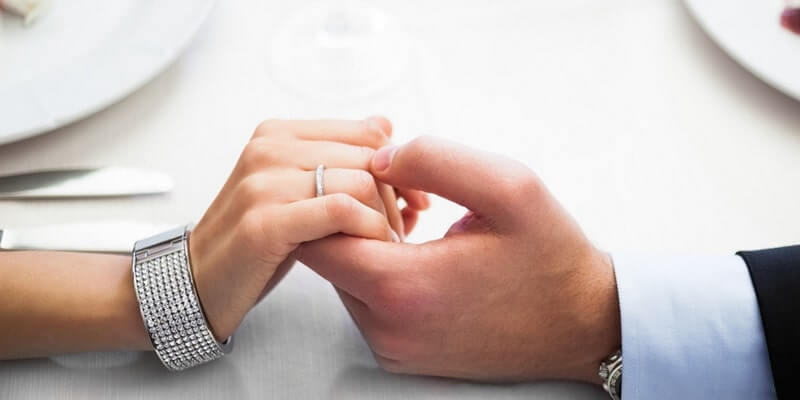 When is a good time to get engaged? You've been dating for a few months and you're wondering if your partner is one of a kind. Here are the main things that can help you understand whether you are ready to get engaged or not.
You're Discussing Life Goals
At least some of the goals should be regularly discussed. You and your partner should be able to imagine yourselves living the same life, daily. If you can't imagine your future together, there's no point in starting a family.
You're Agreeing On How You See the Future
Sure, you don't need to know what apartment you'll live in (however, it can be a very inspiring thing for some couples). Nevertheless, there are some things important for both of you. You should agree whether you imagine kids in the future or not. You should also agree on whether you want to get married or not. Discuss the best time to get engaged, comfortable for both partners.
When is the best time to get engaged? It depends on many things, including financial, professional, and household matters. Fruitful discussions are key to a meaningful married relationship.
You're Willing to Participate in Marriage Events
When one of your friends is ready for engagement, and your potential partner is willing to participate in this event, it's a good sign. If you're mutually interested in family events of your friends, you are probably ready for the official family life. When to get engaged? As soon as both of you feel it's the right time, that's all. If something is bothering you concerning the marriage, you should probably not be in a hurry.
You're Not Talking About Exes Anymore
When you guys first start dating, your conversations are probably filled with stories about your exes. Now that it's been a while, you're probably both over the past and have no intention to discuss former relationships.
10 Signs & Reasons to Get Engaged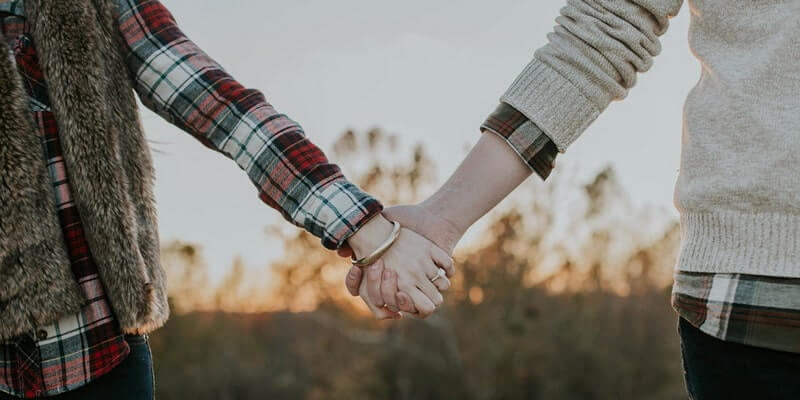 Being nervous about the engagement is a normal thing because it's a vital life step.
When you initiate a long dating search, picking out someone to share your life with and develop a relationship is daunting. Especially, if you've been through a lot of terrible dates before. Remember that you're not hopeless.
Now that your relationship is healthy, with sufficient trust, marriage doesn't seem so unreachable. There are some issues to consider before getting engaged.
We hope our pre-engagement advice will answer the 'Are you ready to be engaged?' question.
Here are some moments to ponder on before marrying and diving into a meaningful family relationship and constant commitment.
Your Lives Are Full
Two people create an entire relationship. It implies you get pleasure from a full daily life with friends, family, a career, and social life fulfilling you. The wedding is not a key to all life problems. You shouldn't depend on each other in a relationship. It's healthier to respect your partner, but not need him or her.
You should remain separate personalities after the wedding. Yes, both of you get responsibilities to stick to, but you should still stay independent in a relationship. Continue developing professionally, meet friends, find new hobbies, and lead full lives never trying to restrict each other in anything.
You Love Each Other for Who You Are
One of the main things to accept before a wedding is the good and negative qualities both of you might have. Getting engaged is not about magic. It's not an instant acceptance of your partner as a dream-like human. Additional stress will possibly appear and reveal some ugly sides of yours. Ask yourself: 'Do I favor this person for all his/her qualities?' What irritates you concerning your guy or lady currently?
Don't child your self into thinking he or she will get modified with the time. Assume that any negative qualities you're seeing can stay negative. Stay realistic concerning what you're willing to withstand. A marriage is a deal where your lover becomes your husband, or your girlfriend becomes your adult female wife.
You Enjoy Daily Communication
Your daily interaction can be choked with ups and downs. It should be controlled through patience, compromise, and other changes. Saying 'Yes!' to each other means you fancy each other's company. You're okay with either being alone or together. If running errands or doing chores within the household does not make both of you sick and cranky, you are on the right way to a married relationship.
"Liking" should become as vital as 'loving'. Your everyday life should stay sophisticated, ridiculous, and fun regardless of the communication troubles that regularly occur, which is normal.
You Feel Secure & Confident
Engagement suggests that you stay with one person for the rest of your life. However, this pre-engagement recommendation isn't about casual relationships. Forsaking contacts with exes is unacceptable and threatening to your union. If you're not interested in interaction with your exes, it's the right time for marriage.
However, if you're still asking yourself: 'Am ready to get married?' or 'Am I sure it will be my only married relationship?'
If you understand that you're still holding a torch for someone else, postpone getting engaged until you can make your partner secure and confident in you.
You Mutually Develop in a Positive Way
A partner making you smile pushes you to turn into a better human. A kind and the honest person next to you is the one you should want to marry. Getting married means getting ready to become more patient and pleasant to be around. If your partner makes you feel moody and nervous, don't get married to stay away from the unwanted anxiety. It's bad energy you should avoid because you will not manage to develop in this emotional atmosphere.
You Make Up a Team
Compromise isn't always 50/50. Sometimes it's 100/0. Of course, it's not about winning or losing. It's about using 'we' instead of 'I'. The topmost pre-engagement advice about communication before marriage is to tell your partner about what matters to you and stay next to someone respecting you for this.
You Can Discuss Anything
Can you talk about tough things? Can you disagree and find a compromise? Are the annoying things about your partner tolerable enough? There should be no off-limits topics before marriage. Stay real about your dreams and worries. Share your frustrations without fear. If you can cry when it feels like crying in the presence of your partner, it's a good sign.
Official family life is a 24/7 partnership. You can't keep your guard of emotions permanently. When it's a 'you can tell me anything' matchmaking, it means that you are ready to get married.
You Are Fans of One Another
Getting married isn't solely about saying 'I love you'. It's more about volunteering to be someone's leader to look up to all the time. Marriage means the special treatment of your number one partner.
Swapping rings means accepting each other as the biggest fans. If your partner does not adore you for your achievements, you are probably next to the wrong person.
Your Values Are Common
Common values are essential for marriage. Family, finances, kids, sex, and numerous life issues are your values. Name them and discuss them before you decide to become a husband and a wife. You should be on the same side to avoid conflicts.
You should complement each other's weaknesses and strengths. This way you'll manage to head in the same direction. If you already have no troubles within the household, bigger issues will not be a trouble.
You Are Ready to Elope
Are you interested in the process of marriage or in the fact of being married? The event can be exciting, but it's just a day. Do you really need a wedding cake, a fancy dress, and a mega party? Will it somehow change your family life in the future? If you are not concentrated on these things, then your desire seems to be pure.
If bridal excitement is among the most fascinating issues for you, think whether you're merely craving for this beautiful picture or for a happy married life. Would you still like to marry your partner if it's just about the two of you, without massive celebrations? Think twice about your answer before making your important engagement decision.