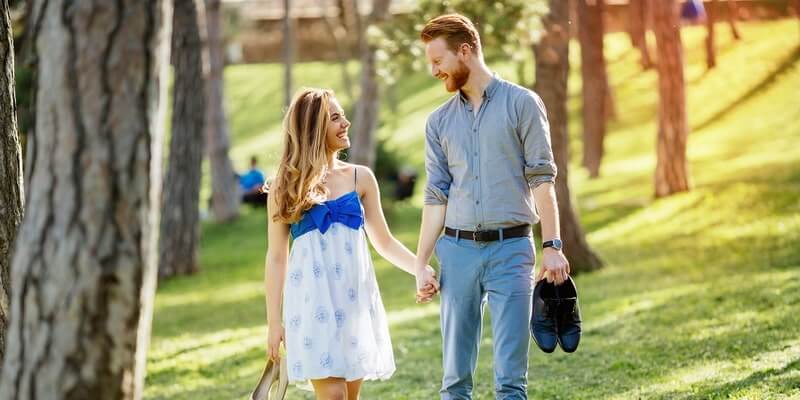 1 year anniversary is a serious step in your relationships. Now you know each other well enough, you are aware about her habits and preferences. A lot of couples prefer to celebrate their own anniversaries. They will make them feel happy and add some romance in their relationships. Your task is to surprise your girlfriend in a pleasant way. To reach this goal you will have to use some fantasy and imagination.
First anniversary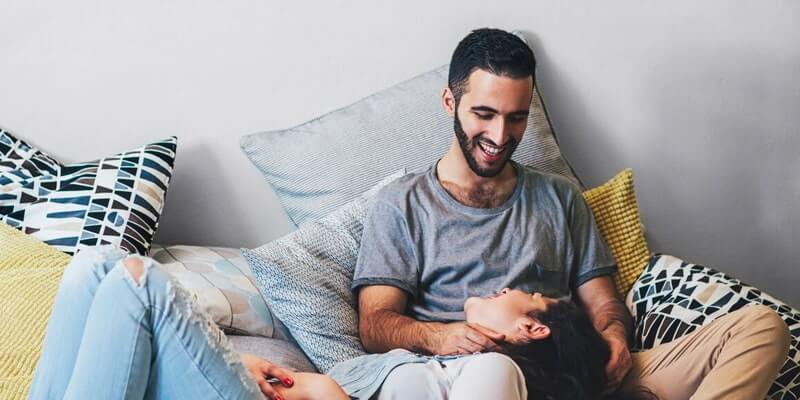 The first anniversary shows you if you are compatible. If you celebrate this important date, it means you are happy with each other, you have common interests and goals. On the other hand, some things change after a year being together.
You don't try to keep your house perfectly clean anymore if you know that your partner visits you. Sometimes you forget about make-up (if you are a girl), especially when you wake up in one bed.
If earlier you looked for girls online for meeting, after a year with a regular partner you know for sure what you want. You deleted all dating applications and don't flirt with other women anymore. Now you pay attention to your girlfriend only and you are happy about it.
Some people think about marriage after 1 year anniversary. The experience shows that after one year both women and men are ready to get married and to live together. But it's not obligatory. If you don't want to live together, take your time and meet with each other enjoying your hobbies and activities.
1 year anniversary ideas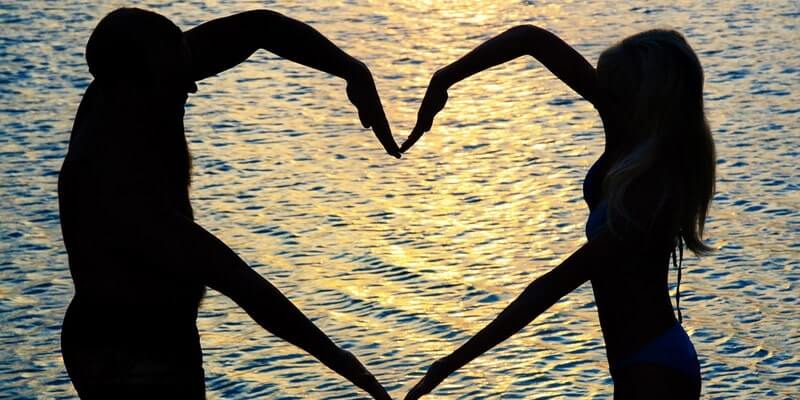 The happy first anniversary depends only on you. It's better to think about some ideas in advance, make up touching gifts that will make her smile. When you make up your plan of actions, we recommend you to think about three important points:
The time of the celebration. If you choose a weekday, it will be reasonable to start celebrating in the evening, when your partner will come from the office and will rest a bit. If it's a weekend, you can plan your celebration whenever you both want.
Discuss about guests on the anniversary. Some couples decide to invite relatives and friends on this celebration. If your first anniversary is in the company of close people, think about whom you would like to invite. Remember that it's your day and there shouldn't be any undesirable guests.
The financial things. Think about your budget for this celebration. A restaurant and amusements can be expensive, that's why it's better to make a list of your actions and celebrating meals.
1 year anniversary: ideas for girlfriend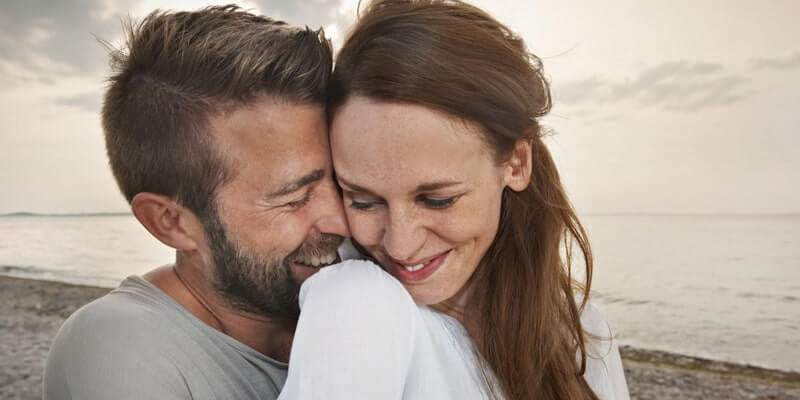 The first anniversary ideas will help you to surprise your girlfriend and to make her happy. We will give you some examples of gifts and amusements that will be perfect for this romantic day. You can choose only one variant or combine several ones for the creation the right mood.
The romantic dinner in a restaurant
What to do for first anniversary? The romantic dinner will be a nice variant for all couples. You can spend a nice time together or invite relatives and friends for the fun celebration. Choose a luxury restaurant with exquisite meals or a nice and cozy place where you are used to spend your evenings. Don't forget about dresses and suits for maintaining the celebrating atmosphere.
A bouquet of her favorite flowers
This is a variant that she will definitely like. Don't limit yourself buying a regular bouquet in the first shop you saw. Order a nice individual composition that you make yourself. Write a lovely postcard that expresses your romantic feelings. Pay attention: some girls don't like flowers, in this case no need to hand them bouquets only because it's your first year anniversary. Think about more useful gifts.
A book from her favorite author
This gift will be suitable if you aren't used to celebrate different dates in a luxury and pompous way. A nice and interesting book for a girl who loves reading will be a desirable gift. This thing is actual for young people and students who don't have money for more expensive gifts.
A ring
What to get your girlfriend for 1 year anniversary? She can get a wonderful ring that will show your serious and meaningful intentions! All girls are into jewelry, that's why you will pleasantly surprise her giving her a stylish ring from the precious metal with some precious stones. The kind of the ring depends on your income and financial opportunities. If you aren't ready to give something really expensive, pay attention to silver rings that will be suitable for young girls.
Household equipment
The best first anniversary gift ideas include modern and smart household equipment that will be really useful for serious people who live together. No need to think it's something boring and offensive for a woman. Girls will have to spend a lot of time cooking and cleaning up an apartment even if their partner participates in these things. That's why automatic equipment will make your life easier and will allow you to spend more time together.
Billets for her favorite concert
One of the best first year anniversary gifts is the billets for a musical concert she has been waiting for a long time. If she is into music, she will definitely approve your initiative. Buy a couple of tickets to go to the concert together and to have a lot of fun in her company.
1 year dating anniversary ideas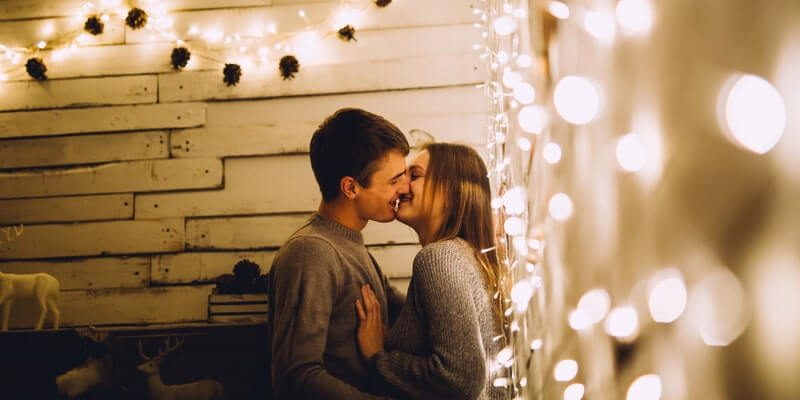 Things to do for 1 year anniversary can be really variable. We recommend you to make a list of things you would like to do this celebrating day. Don't make decisions alone, discuss everything with your partner. Choose something you can afford. The first anniversary is only one of numerous romantic celebrations, that's why you don't need to spend all money for this day.
Enjoy the memories
Every couple has nice romantic memories that have been collected for a whole year. Walk in the park where you experienced your first kiss. Go to the place where you met each other first time. Watch some nice pictures where you are together. Listen to your favorite songs.
Invite relatives and friends and go to the restaurant
This variant is suitable for sociable people who prefer noisy and funny celebrations. There isn't any romance in this event, but you can communicate with people you haven't seen for a long time and to organize competitions. Remember that it's a difficult thing and you will have to organize everything in advance, including booking a restaurant and thinking about your leisure.
The romantic dinner at home
One of the best first anniversary date ideas is a romantic dinner at home. You don't need to invite guests if you don't want to. Cook several meals and deserts together or just order something tasty from a restaurant. Don't forget about candles and a tablecloth. Put on your best outfit and turn on nice music. You will have fun together and after dinner you can shift to the bed to finish this wonderful evening making love. The pros of this way are that it's simple and doesn't require a lot of money.
Go to another city
Sometimes it's really important to fresh up your relationships and to add some new experiences. The best way to do that is to go to another country or city for several days. You can live in a nice hotel, try traditional meals and see some beautiful places in the city you chose. This way you will get a lot of new emotions and to get closer to each other for these several days.
Go to the spa-center
If you both work a lot and would like to relax together, choose some spa-procedures for your health and beauty. Massages and baths will help you to rest properly and to be ready for coming working days. This way of the celebration will be especially suitable for women who like to take care about their appearance.
Make a love story photo session
If you want to save your emotions and events and perpetuate them, invite a professional photographer who make wonderful pictures. Choose the right place for the photo session. It can be your own apartment or a studio, also you can go to the countryside to walk together and to take pictures of beautiful places. It's proved that photo sessions will help to improve the self-esteem. Even if you aren't confident enough, you can choose this way of spending time together. A well-experienced photographer will make you feel comfortable and relaxed.
Go to a night club
This is the best thing for active young people who love to dance and to have a lot of fun. Drink some champagne and book a nice table in your favorite night club. You can be sure that your girlfriend will like this surprise! After exciting dances you can walk in the night city and talk about everything you like.
Remember that you should know your partner well after one year of relationships. It will help you to make really desirable gifts and to surprise him or her. If you doubt that your girlfriend will like a gift, it will be better to ask her friends or parents about her preferences.