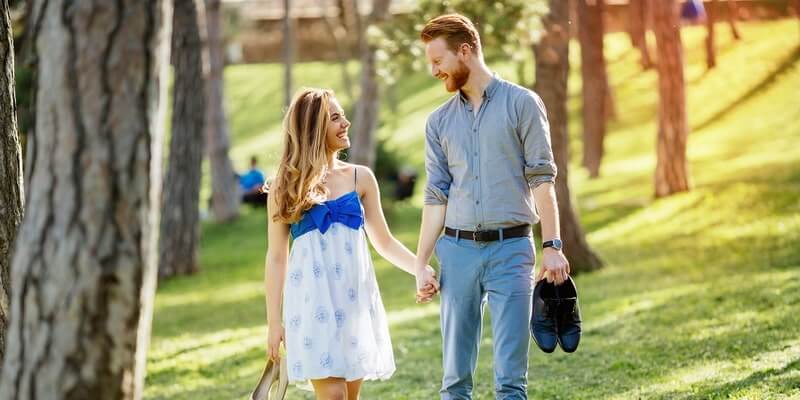 Looking for great one-year anniversary ideas? It's time to celebrate your love with these romantic first-anniversary ideas. It has been one year since you both said "I do!" and started your life together. You survived a year together as a married couple. Beating the odds in a society favoring divorce over enduring any marriage that lasts for years, you've made it to your first anniversary! Congratulations to you both.
You might be scratching your head for ideas on how to make your first anniversary special.
Whether you're looking for a romantic beach escape or an adventurous city trip, there are tons of ideas for one-year anniversary dates that can help you celebrate with your significant other.
So, here are 10 romantic ideas for celebrating your first anniversary.
Look for a Unique Spot to Enjoy Your Wedding Cake
You might not have enough time to enjoy your cake on your big day, so why not eat it on your first anniversary? This is one of the great ways to celebrate one-year anniversary dates.
Plus, it's traditional for newlyweds to freeze their top layer of cake and enjoy it on their first anniversary.
So, if you're lucky enough to have the original box, it's time to find a unique spot to eat it together. Whether it's in the same place as your reception or somewhere completely different, this is a great way to enjoy each other's company and reminisce about the best day of your lives. Use it as part of your anniversary toast. Cut two slices and raise them high while you recite a romantic toast adapted from something you said at your wedding reception or vows ceremony.
Go for a Night Out in a Different Town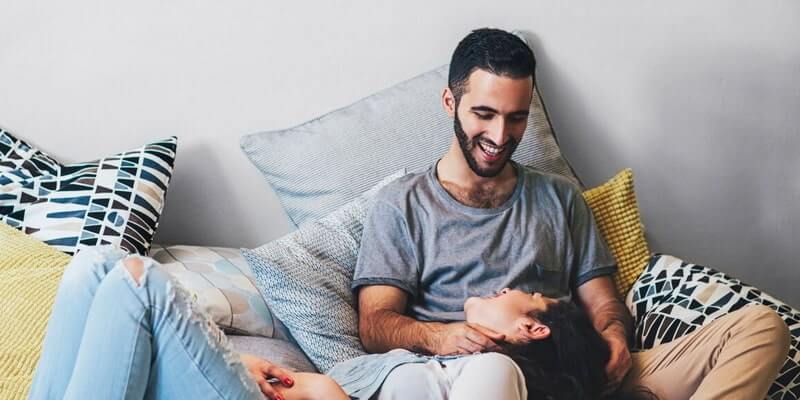 There are plenty of 1 year dating anniversary ideas for her, but the best way to do it is to get out of town. Explore somewhere new together with a staycation somewhere far away from where you can just enjoy each other's company without any distractions from work or daily life.
Many couples choose to celebrate their first wedding anniversary with a trip.
Go on a trip together, whether to the beach, the mountains, or even another country; there's just as much romance and excitement in exploring new places together as there is in going back to places you've been before.
Make sure the destination is close to your heart, like the spot of your first date or where you got engaged.
It's also common for couples to choose an activity that has special meaning, such as a cooking class, concert, or exercise class together. You could also do something ordinary, like going on a hot air balloon ride or trying indoor skydiving.
Go for a Second Honeymoon
Another fun idea is to recreate the events of your honeymoon on your first anniversary. If you can swing it, take some time off work and return to where you spent your initial honeymoon for an anniversary celebration. You don't have to go far away if that isn't in the budget – even a weekend getaway in a nearby town or city can be romantic and fun.
If you have the energy of newlyweds, hike to a remote mountain cabin or go scuba diving in some exotic locale. Book a luxurious hotel suite or spa weekend and veg out if you just want to relax.
Go out for dinner at that same restaurant, revisit that hike or park or stay at that same hotel. And to make it a little more unique, create an itinerary. Book in advance different activities – like learning to scuba dive – that you've always wanted to try together.
You don't have to do everything exactly as you did before, but just visiting these places will bring back memories of your first days together as a couple.
Recreate Your Wedding Day
One of the great one-year anniversary ideas is taking a trip through memory lane.
The first anniversary is an excellent opportunity to celebrate the one day of your life that was just about the two of you. So, why not make today as special as it was? Start by doing something together that you did together on your wedding day.
Maybe you had drinks with your favorite people at the bar around the corner or a stroll through your local park. Maybe there's a cupcake bakery across town serving up treats in flavors you can't resist. Reminisce about your wedding day by looking at photos or watching video footage. Maybe put on your wedding outfits again, too.
Try recreating your wedding day with some fun twists. It's not only an intimate way to spend the day, but it also allows you to relive one of the best days of your life.
The first anniversary is the perfect excuse to do something unique and go back to where it all began. Go back to the place you got married and do something romantic that you did on your wedding day.
If you'd like to renew your vows, consider doing it on your first anniversary. It's a beautiful way to celebrate what's really important: the fact that you've chosen to spend your life together.
If you were too busy hosting guests on your wedding night to enjoy the food, now's your chance to sit down and savor it together. And if you can't track down that lobster mac and cheese, try making something new with all of your favorite ingredients.
Reliving those moments can help put things in perspective.
Treat Yourselves to Something Special
You made it through your first year of marriage! To celebrate, you and your husband should treat yourselves to something special and unforgettable. What's the best way to mark the occasion?
Make your first anniversary more enjoyable by choosing a fancy restaurant you've always wanted to try. Take a trip somewhere you've always wanted to go, even if it's just for the weekend. If you're staying home, cook dinner together and see a movie afterward.
Do something new — try rock climbing, take a dance class together, or join an intramural sports team with other married couples.
Have a Luxury Spa Day
If you're looking for something romantic but laid-back, consider having a relaxing spa day with your partner. You could get pampered with massages, body wraps, and facials before having lunch at a high-end restaurant.
Then, spend some time shopping together at one of the many unique stores in town. After that, spend your night enjoying romantic moments in a beautiful suite. It's the perfect way to unwind and rekindle your love.
Get Couple-Tattoos
If you and your partner have been looking for a way to commemorate your first anniversary, consider getting couple tattoos. It's a romantic reminder of your commitment and love for one another – plus, you'll always have a fun story to share with friends!
If you've never gotten inked before, a one-year anniversary could be a good excuse to go for it finally. Many people choose wedding dates or their spouses' names or initials, but it could be anything special for the two of you. You can get tattoos that are identical or complement each other — which might be a better option if you don't want to match exactly.
The ink will last longer than any paper gift, so make sure the design is something both of you will appreciate.
Visit Where You First Met or Had Your First Date
Remember where you met or had your first date? Take your spouse on a trip down memory lane by visiting the location where you two first met or had your first date. It'll put both of you in a reflective mood as you think about how far you've come since then. If possible, try to plan this outing on the exact date that you first met each other or went out on your first date.
Whether at a coffee shop, while waiting in line at the grocery store, or walking down the street, visiting where you shared those first moments will bring back those wonderful memories of when love was just beginning.
Bring along a picnic basket and some champagne and enjoy the day together.
Make a Toast
There's something about the clinking of glasses that makes toasting feel special, so put aside some time for the two of you to raise a glass and make a toast. If it's around sunset, head out on your patio or deck for a romantic view and open a bottle of your favorite wine or champagne.
If you're indoors, light some candles and put on some quiet music – anything from jazz standards to classical – before popping open the bubbly. You don't need anything fancy; just remember: It's the thought that counts!
Enjoy a Night in
You might be thinking that you can't afford to splurge on an expensive vacation or a fancy dinner. But neither of those things need to be extravagant to be memorable. There are unlimited possibilities when it comes to activities at home – from cooking dinner together to playing board games or reading books together.
Enjoy dinner and quality time with your spouse around the fire pit in front of your reclining chairs, complete with candlelight and soft music. If it's cold outside, stay inside and use your fireplace instead.
String some lights around your backyard or even inside your home and pretend it's an outdoor picnic.
In addition, give each other gifts of sentimental value that represent your relationship over the past year – mementos from happy times or photos of significant moments.
You can invite family and friends to celebrate your anniversary together if you like. Sharing fun moments with the people close to you is a terrific way to create lasting memories.
Better still, consider having a vow renewal ceremony with those closest to you, during which you reaffirm all that the two of you have promised each other.
While planning the perfect night, don't forget to factor in small touches of romance – like flowers or candles on the table.
Final Thoughts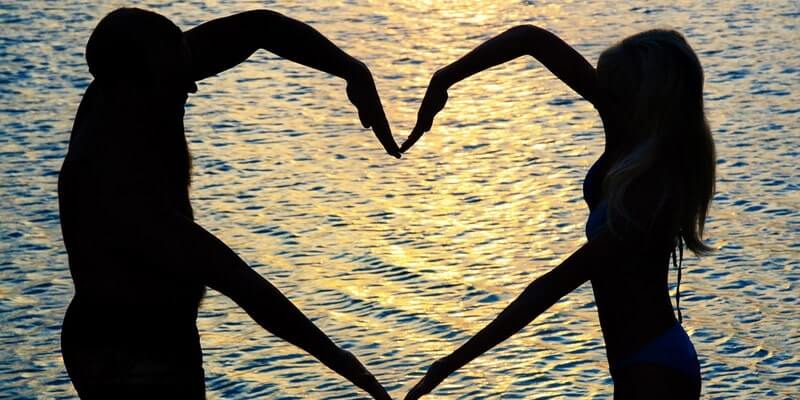 Celebrating your anniversary is the perfect way to bring your relationship full circle. If your anniversary date with girls online is near and you're still stumped, we hope these 10 great one-year anniversary ideas will help inspire you. One or two of these options will surely inspire you, so pick your favorite and celebrate!