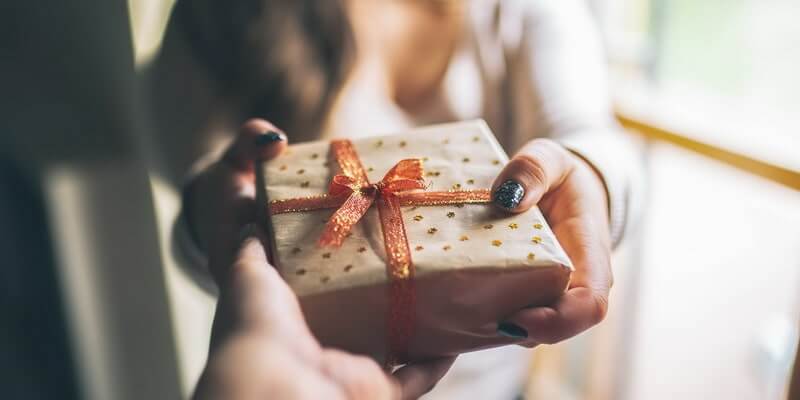 Romance in relationships is very important. It makes us feel happy and loved. It helps to avoid routine and boredom when you both are together for a long time. Romantic ideas for her are perfect to surprise your lady. You can use them regularly to spice up your relationships.
If you feel she is getting colder to you, try to be more romantic to win her heart again. Remember that love requires some work and efforts.
Romantic gestures for her in 2021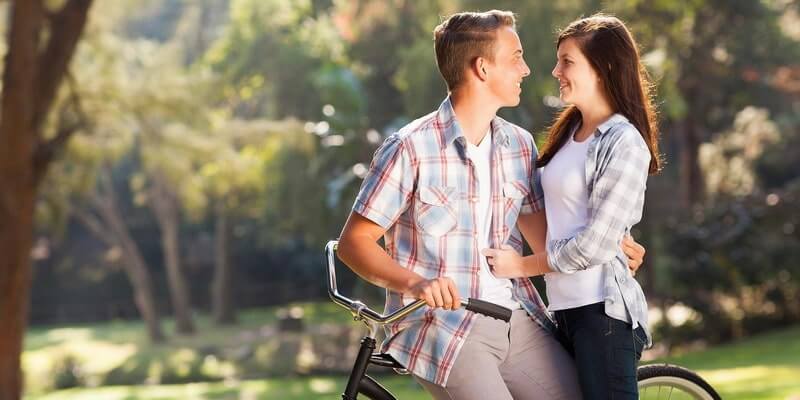 Everyone knows that Slavic women dating needs a lot of romance. These girls love different surprises and they want to see a gentleman in your face. If you don't care about this side of relationships, a woman will leave you sooner or later.
You don't need to give expensive gifts especially if you can't afford you. But you must think about nice and small gifts that she will like. To surprise her you should know about her hobbies and preferences. Does she like her pets? Give her some treats for them! Is she into reading? An interesting book will be a nice gift!
Remember that sometimes romance means politeness. Romantic for her means your courtesy. Tell her some compliments and ask her about her opinion. In this case a girl will understand you really appreciate her.
Romantic surprises for your girlfriend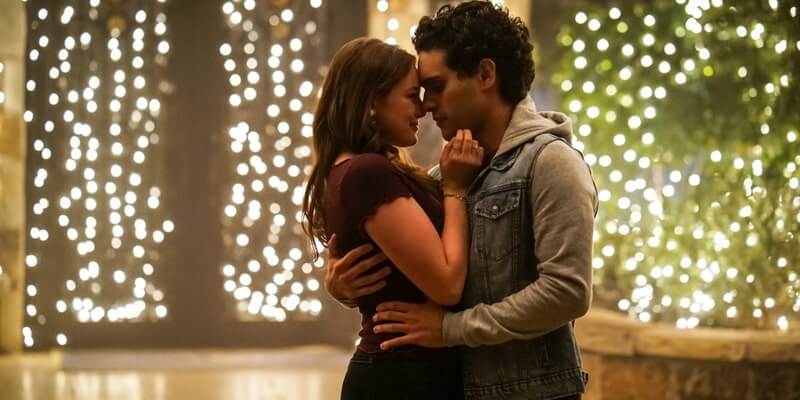 Romantic surprise ideas for you lady will help you to make her happy. We will give you some ideas that you might like:
Give her some rest. Women are really busy creatures. Most of them not only work, but also clean apartments, cook food and take care about children. Complete these tasks to take off her hands and she will be thankful!
Give her more and more flowers. Most of women love beautiful flowers. They keep bouquets in their rooms and take wonderful pictures with them bragging about these gifts in front of your friends. One of the best things for her are nice flowers she loves. Ask her about her preferences and buy the best bouquet. Don't forget that flowers will be acceptable not only for celebrations.
Give her your hand. One of the cutest romantic actions is to help her to get out of the car. Don't forger to give a lady your hand and to open the door in front of her. She will appreciate your perfect manners!
Give her a soft toy. One of the romantic surprises for her are adorable soft toys. Even if you meet with an adult and mature woman, she will be happy to feel a child at least for one day. Holding this toy in the hands, a girl will think about you and your kindness.
Romance ideas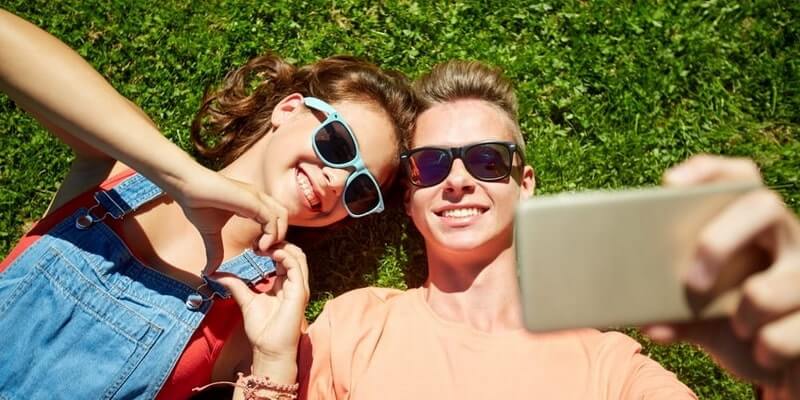 We will give you some romance ideas that will be suitable for couples with a decent income.
Take her to the holidays
Many girls love travelling, that's why it will be easy to surprise them. Just buy the tickets and all you need for your trip and offer her to spend some days in a beautiful place. You can be sure that your relationships will become more romantic after that! It's always nice to see new places and to take beautiful pictures.
A luxury hotel
How to romance a girl you have been meeting for a long time? If you both are tired of spending your time at home, try to change the scene! A luxury hotel with a high-quality service will be the best variant for your wonderful evening. You don't need to take care about breakfast and cleaning the apartment, the specialists will do everything for you while you will enjoy each other.
Buy her something she really wants
Another romantic idea is to give her a wonderful gift. Girls can hint at something they would like. You should be attentive to these hints to enjoy her. If she wants a new coat or bag for a long time, she will be happy when you tell her you have already bought it. In this case you will show you take care about her needs.
Go to the countryside
Sometimes it's nice and healthy to spend for several days far away from your city and to enjoy nature and silence. Romantic ideas for couple include living in the countryside, in a nice country house. You can organize a picnic or cook at home together. Go for a walk to the forest to pick up some berries and mushrooms. Don't forget about fishing: even if you didn't do it before, you will be exciting about a new hobby.
Simple romantic gestures for her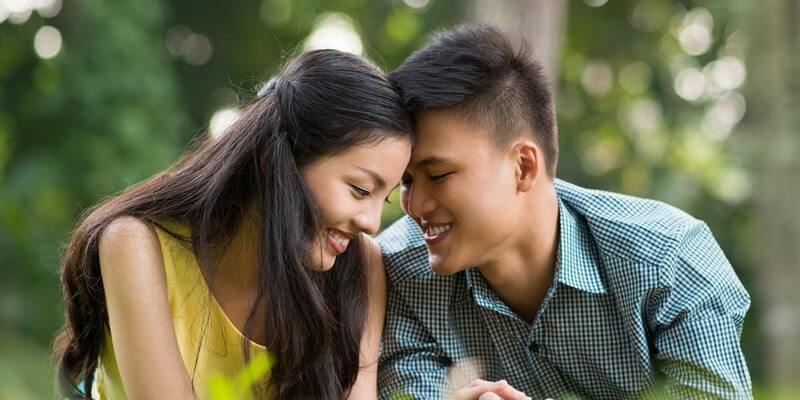 Your romance can be very simple and easy. Be polite and ask a woman what she really wants. Sometimes it's nice to go to the nearest park to feed ducks and to take several pictures near wonderful flowers and trees.
What romantic things to do for her? Choose a nice melodrama and order the most delicious pizza! She will be grateful for this silent and calm evening that you will spend together.
If she likes shopping, go to the mall with her. You don't need to be a sponsor of her desires, just be her companion and she will appreciate it. If she asks your recommendation, you can give her your opinion, but don't say something bad about her body shape or preferences.
Romantic for women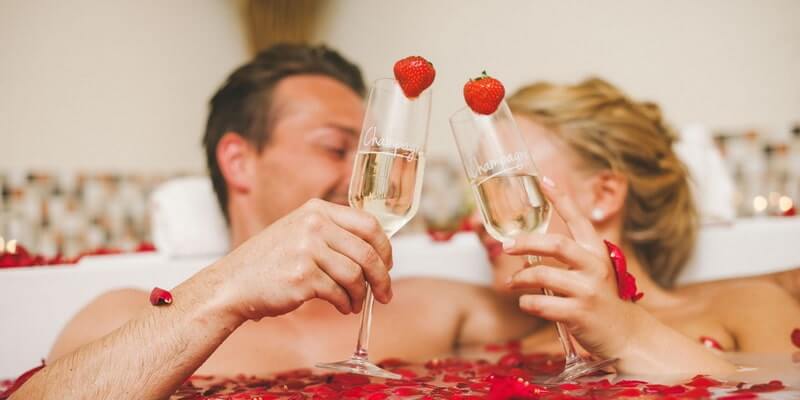 If you look for ladies online, you should know they all love romance and everything that related to it. That's why you should be nice and original during your online chat.
One of the cute romantic ideas is cooking together via video. It's nice when you live in different cities and can't do it in reality. Cooking a wonderful dinner will make you both closer and will allow to have a lot of fun. During this process you can support each other and give recommendations. After that, have a dinner with a bottle of wine. Don't forget about candles that will make the atmosphere more romantic.
Romantic for women in the Internet is impossible without beautiful compliments and poems. Don't forget to write your girlfriend something nice every time you greet her. If you have a bit talent, you can create a nice poem with the words about love and your feelings. She will be very happy to read it and to think about you.
If these romantic gestures for your girlfriend didn't convince you, try to the most romantic one. We all are used to send text messages in the Internet. Sometimes our correspondence is getting meaningless and banal. Write and send her a real letter on the paper in a wonderful envelope. This outdated way will express your feelings; besides, you can be sure she will keep your later. If she answers you, you will have a wonderful and gripping correspondence. This way is very useful, because it's a nice practice of eloquence. Real letters will help you to practice a foreign language if you both are from different countries.
Thus, romance ideas can be really different. Choose only one thing or use several ones to surprise her more and more. Some ideas are suitable even for online communication that is very nice when you haven't met in reality yet. The main rule is you should really want to make her happy. If you aren't in the mood for romance, better to postpone that for the better time. Remember that women recognize your false behavior effortlessly, that's why your desire to make a nice surprise should be sincere.