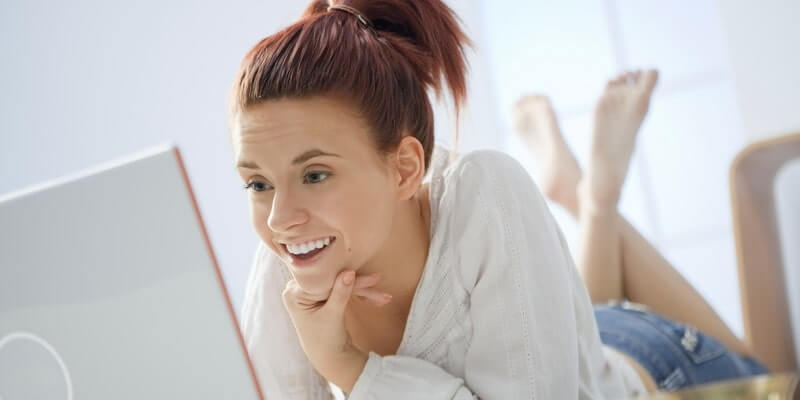 If you star at the screen and don't know what to write to your match, don't worry, it's fine. Sometimes it's hard to break the ice with people we like (especially if we talk with a pretty girl). But remember that girls like original and funny guys. They get thousands messages from men, so over time they get bored. You need to surprise her if you want ask her out eventually. There are online dating icebreakers that will help you to catch her attention and eventually to make her fall in love with you.
The first rule is to be yourself. If you pretend, a girl will notice it and in this case dating icebreakers won't work.
Online dating icebreakers in 2023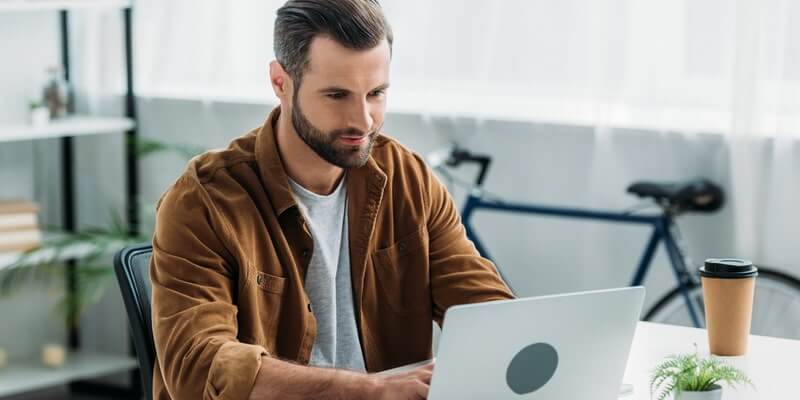 If you are used to meet girls online, think about dating icebreakers that will help you to be more loveable and popular. We will give you some tips:
Start with a joke. When you send the first few messages, it's ok to feel a bit awkward. One of the easiest thing is a good joke. If you have a sense of humor, try this! It's a memorable way to start a dialogue. Test different jokes for different people. Try to make up something neutral without vulgar or ambiguous things. If you chat with a lot of people at the same time, make up something different. If you repeat the same joke twice, it's ok, but if you say the same all the time, sooner or later girls will understand it.
Ask an interesting question. The best icebreaking for online dating is a good question. If you ask 'how are you?' all the time, don't be surprised girls don't respond you. They are fed up with banal questions. You can ask about the color of her eyes if you can't see it properly on her picture. If she is with her pet on the photo, ask their name or something about keeping. Make a girl think about something. She shouldn't give your one-word answers, or your communication won't last long.
Be playful and avoid too serious questions. It's obvious that many people look for long-term relationships on our platform. But don't ask frankly: 'What are you looking for?' or 'Are you planning to have kids?'. It will bring tense in your conversation. Better flirt a lot and have fun of you chat.
If you need some icebreakers online dating, think about your goal. Explain them why you texted them. Of course, you can write that you are looking for very serious relationships and marriage, but it will be too boring. Better write you liked the smile on her picture or you adore her wonderful pale skin. It will attract any woman!
Talk about food. Everyone likes delicious food. Ask her about her favorite meals or about guilty pleasure snacks. If you are from different countries, you can share some national recipes. If the dialogue goes well, you can invite her to the real dinner.
The best icebreakers for online dating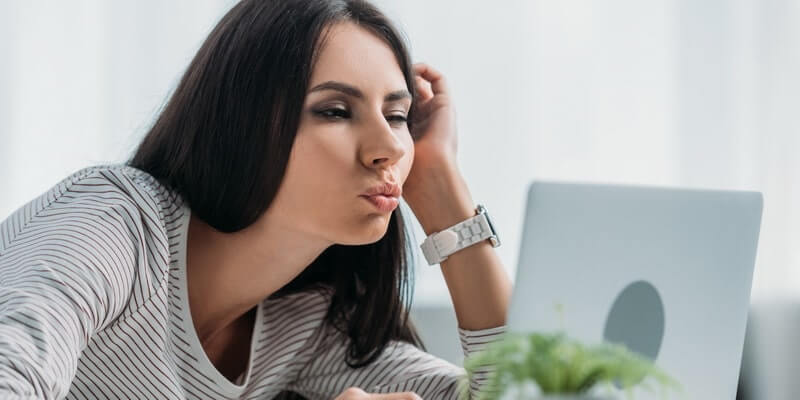 Good icebreakers for online dating will help you to ask her out in reality. At the beginning, your conversation may be cold and it's fine since you both don't know each other well. But once you get to know each other better, you start talking about more intimate things.
Let's talk about the best icebreakers for online dating that will help you to attract any woman.
Make a compliment
Try not to be banal. Your compliment should be personalized. Say something nice about her wonderful hair or eyes. If she reads a lot, tell her she is really smart and well-educated and it's very interesting to talk to her. Modern women like compliments about their personality, not only about their appearance. It's more difficult to make up them, but the result will impress you. At the same time, be moderate enough. If you shower her with nice words, she will get bored eventually. Don't be false, girls feel it.
Talk about pets
Pets and animals in general are good icebreaker lines for online dating. Girls like men who have some pets and who take care of them. It's a sign they will take care of the partner as well. You can tell something interesting about your cat or dog and you can share some photos with each other. If you both have dogs, you can offer her to walk together one day, it will be natural and comfortable.
Discuss the last movie you've seen
It's another ice breaker for online dating. If you both watched the same movie, you can talk about it. Try to find out what she likes. If you like completely different movies, maybe it will be better to find someone with the common interests. If not, you can always watch her favorite movies to be closer with your girlfriend and to find something to discuss.
Give her some gift
If you don't want to make a mistake, ask her what she likes. Don't give anything expensive, otherwise another person will feel uncomfortable. You can handle her a nice bouquet, her favorite chocolate or a book she has always wanted.
Icebreaker questions for online dating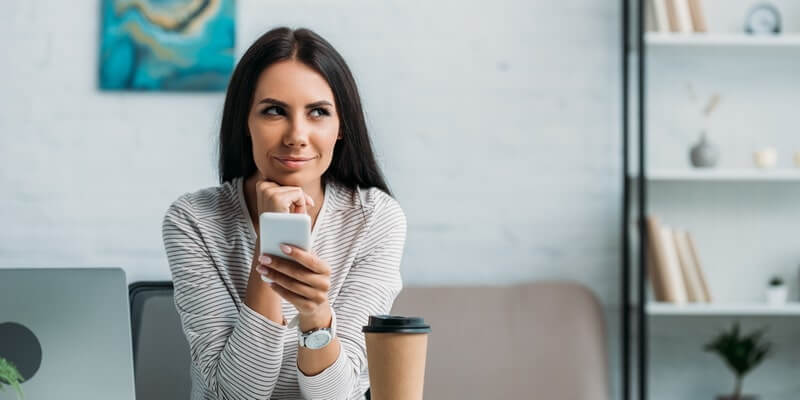 Your task is to lead a dialogue to avoid awkward pauses. Try make up something to make her think and to make her give a detailed answer. We will give you the best questions to break the ice online dating. You can use them during your first dates.
What's your favorite meal? When a girl answers, share some recipes and tell her about your favorite food (even if it's just a snack).
What do you prefer – white or red wine?
What's the most memorable thing from your life?
How many kids would you like to have? (this way you can find out if a girl wants to have them at all).
What is your favorite activity when you are with your friends?
How's the relationships between you and your parents? (Be careful and don't insist if she doesn't want to answer, since it's quite an intimate question).
Do you prefer tea or coffee?
What's your favorite restaurant in the city?
Would you like to move to another country one day? (this question is good if you both live in different countries, if girl doesn't want to change her place, don't make any hops for your common future.
What food do you buy for your pet? People are glad to talk about their pets and about how they keep them.
How's your health? It's a nice question that means your care of your new friend.
Would you like to meet in reality one day?
What's the perfect date for you? When she answers you can make some preparations to please her.
Do you believe in friendship between men and women?
What kinds of activities do you prefer when you are alone?
Are you an extrovert or introvert?
Tell me about the most terrible kiss you've had (be careful, it's a personal question too, so a person should trust you enough).
How to break the ice during a real meeting?
Icebreakers for online dating are clear but sometimes people act very restrained during the first dates. It's understandable, we all are nervous when we talk with someone we like. How to break the ice in this case?
First, you can make some list of topics to discuss in advance. Memorize them and you can avoid long pauses in your conversation. Be yourself and don't pretend. Natural behavior is the best. But at the same time, try to be polite. Help a girl to get out of the car and book the table in her favorite restaurant.
Think about some gifts in advance. Flowers are very nice but if you are going for a long walk, she will be uncomfortable wearing them. Better give them when you are in a restaurant.
Don't rush with closeness but at the same time let her know you are interested in her. You can hold her hand or touch her hair gently. Follow her reaction. If a girl tries to move away from you, don't be too intrusive with touches.
One of the icebreakers for online dating is a joke. It works on a real date as well. If you remember some funny stories from your life, tell them! Don't be afraid to look too silly. Even if you both are adult people, you can be playful and joyful.
Tell about your future plans if you like a woman. You can discuss where you will go the next time or think about organizing something interesting like a picnic. Sometimes it's necessary to talk about your intentions. Women like when you take them seriously. Tell her you are interested in long-term relationships. If you need a partner for sex only, better write about it in your profile, otherwise you will attract wrong people. If a woman wants a regular serious partner, don't offend her with sex only thing.
Thus, there are a lot of icebreaking things that will help you to maintain online or real relationships. The most importantly is your natural behavior. If you are shy, try live chat with girls via text for a start. But over time you can try a video chat to get to know each other better. Besides, it will help you to overcome your shyness and to find new topics for the communication. We won't recommend you to meet without chatting via video, in this case you can be disappointed and sometimes it's even dangerous. On our website you will find a lot of pretty girls who are active and sociable, so you won't have any problems by talking with them about everything. Try our icebreaking tips and win their hearts!
Dernière mise à jour:
20/05/2023