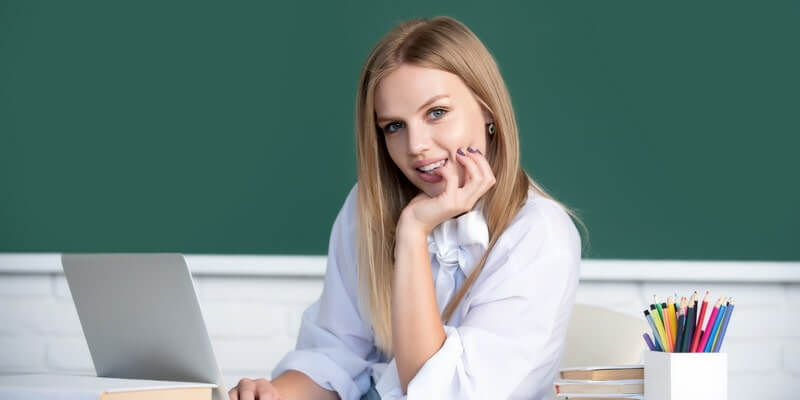 A teacher is a dedicated and selfless person who will be the best life partner. Dating a teacher may be related with a strict discipline. However, it depends on partners. Sometimes your relationships will be routine and sometimes you can spice it up.
Your teacher partner will open a lot of new things for you. Let's talk about these people and how they act when it comes to romance.
Things you should know about dating a teacher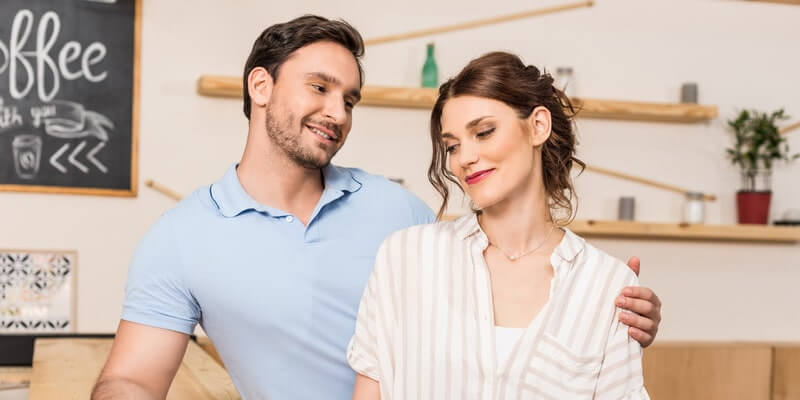 There are a lot of perks about dating school teachers you should keep in mind. Let's talk about them in detail.
You will never be bored. Your teacher partner knows a lot of things to entertain you. Teachers often have to spend a lot of time with kids, that's why they know how to have fun while being around them. And we all know that men are very similar to kids, so she won't have problems with you.
She will be really caring. Don't forget about constant communications with kids. Your teacher partner knows how to care of other people. She will listen to you about your needs and complaints and will try to help you.
Why you should date a teacher? She won't be intrusive, that's good for busy men. She is preoccupied with her classes, so no need to think she will write you every minute.
She is just pretty. Every teacher takes care of their appearance, since they are always on display. Her clothes will be always clean and neat, her manicure and make up will be perfect.
Some pros of teacher dating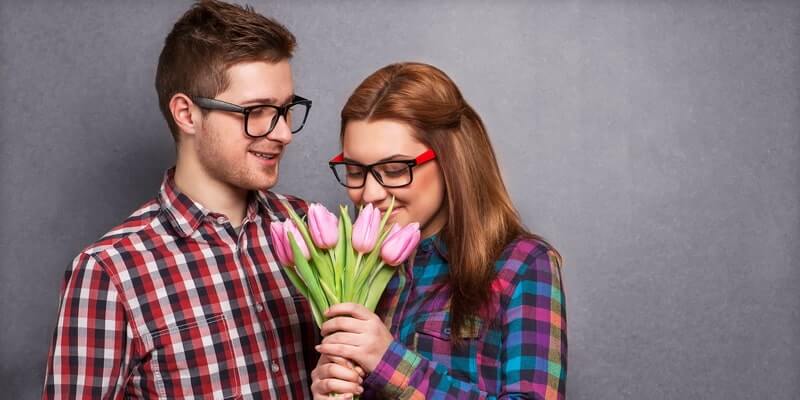 We will give you some reasons to date a teacher. Why will you be happy in this relationship? What will it bring to your life?
Long holiday and vacations
Most of teachers are free for all summer. You will have three months to be together. Go to a romantic trip, find a common interesting hobby or just stay home and watch movies!
They are really kind-hearted
If you date a teacher, you will notice she is really kind and even sentimental. These people have a lot of empathy and they feel other people very well. Don't be surprised if she takes care of homeless or children with family issues. She just wants to be useful for this society and for you.
They are dedicated
If she finds someone or something she really loves, she will devote it all her time. A teacher partner will do their best to spend more time with their loved ones. She will try to make you happy. Most of teachers are family-oriented, so they have great parenting skills and look for serious relationships only.
She has a wild side
No need to think all teachers are boring and pedantic. Your partner will be quite active and easy-going when it comes to common hobbies and sex life. She doesn't mind experiments, so if you want to have a role play like 'a strict teacher and a docile student', you will have a lot of fun!
High school teachers are very intelligent
She knows a lot and she is ready to share this knowledge with you. Teachers are really smart and diverse people, so every time you will learn something new about art, politics, history or languages.
Cons of dating teachers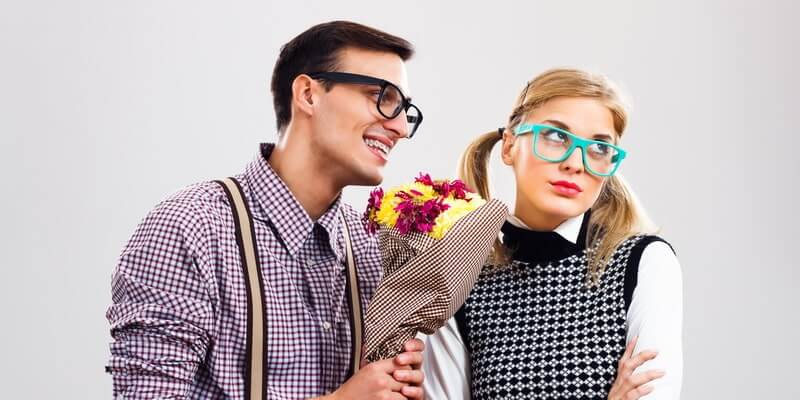 We will also give you reasons not to date a teacher. Don't forget that every person and every case is individual, so even if you have some difficulties in a relationship, you can handle it together.
Teachers and students are best friends
Don't be surprised she will spend a lot of time with them, even after classes. They can go to museums and theaters together and you will have to put up with it or even join them.
Grading papers and lesson plans
She has a lot of work and she will bring this work to home. In the evenings your teacher partner will check homework instead of being with you. That's life and you should respect her duties.
Her busy schedule
Sometimes you can't go to the cinema with her after work because she is busy or too tired. Your girlfriend will spend a lot of time leaning at the papers, so her back will definitely hurt. You can help her by giving her massages and bringing some tea for her.
She is too smart
You will have to meet her expectations. Teachers don't like silly and lazy people. They are used to read a lot and they will make you do the same. You will have to find time for self-development and even studying if you date a teacher.
She can be introverts
Some teachers get tired on being around other noisy people, so they don't like active hobbies nor big parties. Instead of them they prefer to stay home reading or watching something. Respect her desires and don't tell her she is boring.
Teachers have a lot of special events
Walking with kids after classes, organizing celebrations for them or going to the cinema together are regular things for school teachers. Think about if you are ready to share her with students and colleagues.
She will never have anything romantic with her students
Teachers respect professional ethics and rules, so if you are a student, you can forget about romantic relationship with your crush. Even when you finish your studying, she will prefer to keep at distance, since it's a very delicate thing and she is more mature than you.
How to date a teacher: the best tips for romantic relationships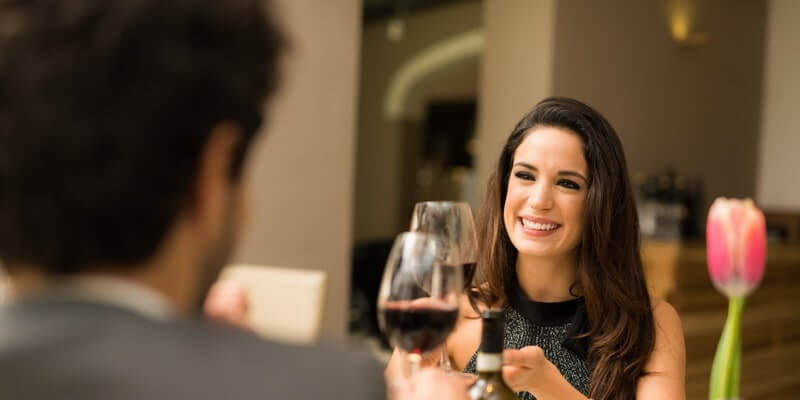 Dating a teacher is interesting and useful for most of men since they are really nice and smart people. But most of women are really selected, so they are careful about choosing a life partner. You will have to make some efforts to conquer her. We will give you some tips to attract the most beautiful teacher.
Don't tell her she looks tired, just help her. Your teacher partner can look tired at the end of the day. But don't tell her about it, instead of it help her with cleaning up the apartment or washing the dishes. She will be grateful for it and this way you will have more time for each other.
Listen to her complaints. Sometimes work brings problems and students can be too capricious, naughty or even rude. These things are very stressful and upsetting, so be ready to always listen to her and support her. Don't underestimate her problems and show they are very important for you.
Sometimes teachers need comfort and pampering. You may think these people are strong and independent, but they all want some love and support from their partners. Don't forget to sooth and pamper your loved one, this way your relationship will be even better.
Be careful with giving books as a gift. Have we ever told you teachers are really erudite and intelligent? Most of them have a wide library in their apartments, so probably if you give your girlfriend a book, she will tell you she has this one. Most of teachers don't like surprises, so try to be more predictable, especially when it comes to gifts.
Do something romantic. Flowers or poems will be perfect for your relationship. Don't forget about them even if you are together for a long time.
Respect her needs and ideas. You can't have everything in common, so sometimes arguments are unavoidable. But you should be patient and respect her point of view. You can say some facts and arguments to persuade her, but don't be rude and don't raise your voice. Don't switch to her personality during these conflicts.
Be open about your intentions. Kids often lie and teachers get very irritated about it, moreover, they are good at revealing this lie. Don't try to hide anything from your partner and don't mask your intentions. If you want a serious relationship or something casual, be honest about it.
Don't forget about compliments but don't flatter her too much. Teachers feel fake words and artificial compliments. Make up something original and exquisite to win her heart. You can tell something nice about her suit or a new haircut.
Don't make vulgar jokes about her profession. Even if you have teacher fetish, she will barely like it.
Listen to her and ask more questions. Teachers are quite modest, but it doesn't mean they don't like to talk about themselves. They love attention and your partner will be pleased if you ask a lot of questions about her work or personality. Don't be indifferent unless you want to lose her.
Where to meet a teacher for romance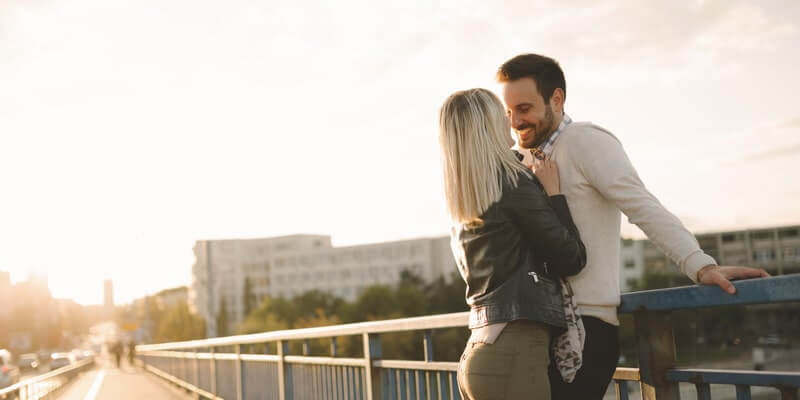 If you are a father of one of students, you can try to approach a pretty teacher in reality. But more likely she will have a partner, so you don't have a lot of chances. Besides, most of teachers don't like to mix work and personal life.
The best way to date a teacher is starting with online dating. On our website you will find a lot of pretty women who work at schools and colleges. They would like to meet a reliable man for long-term relationships, so they will gladly chat with you.
Teachers are quite active and sociable, they are free of prejudices, so they will write you first. But you should be interesting as well, so try to attract her with some serious topics and long discussions.
Once you understand your communication is getting regular, friendly and romantic, you can give her a virtual gift and ask her out to spend some time together. Try to think about something original while organizing a date. Choose a beautiful park or a museum. If you aren't sure about it, feel free to ask your partner. Probably, she knows all about cultural places and events, so she will recommend something for sure.
Don't be upset if she doesn't want to keep your dates. Some teachers are quite demanding and they look for someone similar, sometimes they prefer to choose from colleagues. Be purposeful and keep being in touch with other women. Sooner or later you will find someone the most compatible.
Thus, online dating is one of the best way for meeting a teacher for romance. Create the profile, fill it with some info about your personality and goals and start looking for girls with the help of filters.