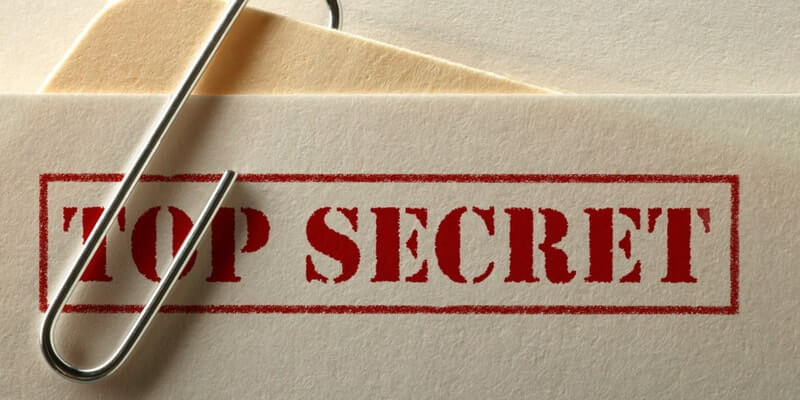 Most people engaged in online dating search for meaningful romantic communication. One-night stands are not popular on matchmaking platforms. Any online website destined to help like-minded people get together is only a start. It's highly important to have shared values and common views on life. This can be the basis of a potentially successful friendship. As time goes by, you have to get involved in a more emotional and straightforward connection.
If you don't want to waste your time on those who will never become your significant others, stay in line with certain strategies that will help you understand whether a person sitting in front of you in a café can become your devoted partner and passionate lover.
Use Your Intuition
Pay attention to the way you feel about your potential partner. If the only thing that attracts you in him/her is the visual charm, you are definitely going the wrong way. Don't be afraid to ask straight questions to make sure your suspicions are right or wrong. Asking questions about everything is normal – after all, you meet with each other for a happy ever after.
Show that You Care
Be a good listener and always give the other person a chance to speak his/her mind. This way you will demonstrate your frankness and empathy. You should also be prepared for the opinion about yourself. Besides, you will have to find the right words to express the way you feel about your potential partner. This meaningful conversation will help you find out whether you have shared plans for the future.
Be Open Minded
You should also make sure that your account at the online dating website you're using contains relevant information about you and your interests. Don't conceal your interests even if you consider them uncommon. Always speak out about your preferences and never forget to be polite. Don't consider dating a routine. It's just a way of finding new people with the same interests. Even if you don't manage to become a romantically involved couple, you'll always have a nice friend who knows everything about your life values.
Take Precautions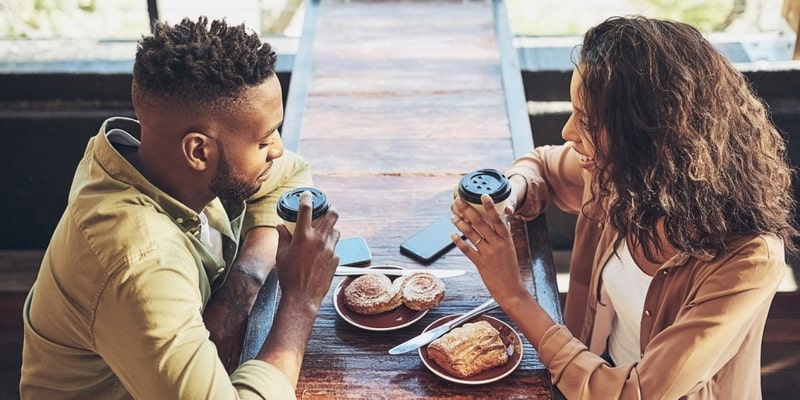 Any ukrainian dating website shares information on how to be careful on your first date, especially if you're a newcomer. If something goes terribly wrong, you should always have a plan B to follow to save yourself from an unpleasant situation. We've listed the information that can be useful right here.
Inform one of your closest friends or relatives that you can trust about the time and location of your date.
Make sure your telephone is fully charged. Grab a power bank.
Have some cash in your pocket.
Never drink alcohol on your first date or at least limit yourself to a glass of wine or a bottle of beer.
Be prepared to leave quickly if something is not going as planned. To succeed in it, you should make sure the place where you arrange a date is easy to get to and leave.
Leaving a bad date is a special skill. It's especially important for people engaged in blind dating. One of the coolest bits of advice on dates like these is to set an alarm or ask your friend to call you half an hour after the start of the date. If you feel that your date has no potential, you can use this call to imitate an urgent situation that needs your immediate participation.
Stick to Your Boundaries
It sometimes may happen that you don't have any relationships for a very long period of time. Your working timetable is overloaded and you simply don't have the possibility to get in contact with someone you fancy. Keep in mind that this situation is the most common for singles of all nationalities and confessions. That's the reason why dating website business develops this fast.
Of course, you should be realistic about your expectations, but you should never cut corners and make cuts on the desired standards even if you haven't dated anyone for months or years. If your partner calls you too picky when you simply say you want a neat and smart woman able to support you in hard life situations, try to reconsider your attitude to this person and consider dating someone else because these expectations are natural and realistic.
Never accept a relationship where your potential partner has no willingness to share your life values;
Don't try to date a childfree man/woman if you're hoping to alter his/her way of thinking – this doesn't work in most situations;
Never get in a relationship with a religious person trying to impose his/her values on you and never get in close contact with a non-believer hoping that you will make him/her support you.
You can't change a person but there's nothing wrong in your willing to be supported in the difficult circumstances. It's also natural for a man to be accompanied by a woman who knows how to be a good listener, and who will never insult him in the presence of his family and friends.
The only thing to keep in mind here is that you have to own the same characteristics and be able to share them in return. You should be reciprocal, but not selfish. This way you'll find someone in line with your expectations, and you'll never be called picky. Another good advice is to make up a minimum list of traits you wish to see in your partner before you go on a date or enter a dating website.
Commitment & Faithful Companionship on a Dating Website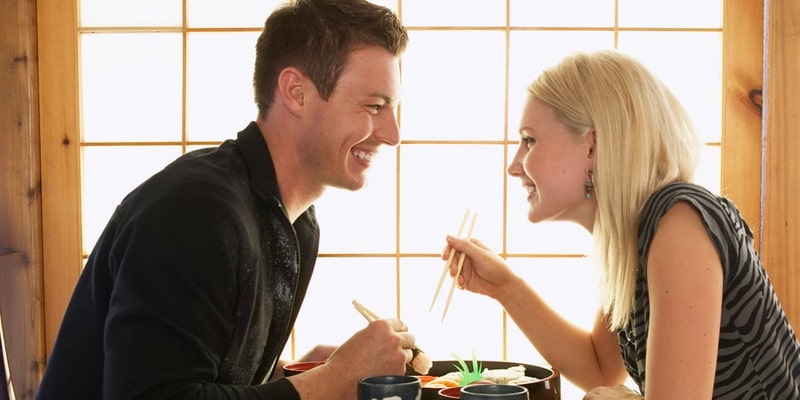 You have to understand that if a person devotes time to the registration on a matchmaking platform, shares personal data, and fills in the questionnaire, he/she definitely needs a thoughtful partner with a potential for further development of the communication into something meaningful and mutual.
The most trustworthy matchmaking websites ask for significant payments from both men and women for the personal approach and responsible and sensible remote communication.
Say what you think
You're a serious person looking forward to significant changes in your personal life, you'll have to find the courage to be sincere and straightforward.
Be frank about your expectations. Even if you don't point out all of your preferences on a dating website, find the strength to tell everything you really think in your first online chat communication. Texting is the easiest and non-emotional way to find out more about your specific habits and wishes.
Don't try to look better than you really are. Wear habitual clothes and don't change your hairstyle for a neutral one of you regularly wear it blue-marine or braided into thin and tiny strands. Don't try to look average if you don't feel like it's comfortable for you. Be yourself. Just make sure your hair is washed out and your nails are clean and trimmed.
Ask polite questions to get direct answers about the information that interests you most. You can even make up a list of questions for your potential partner to make sure you don't forget anything because of being worried. Make a sort of a cheat sheet and keep it in your pocket to refresh the information when you're in a bathroom.
Are you seeking for someone to satisfy your sexual needs? Be straight about it.
Do you need a caring housewife in your kitchen and a flawless mom to your kids? Be sincere and speak out before you meet eye-to-eye to save your time.
Do you need a smart and sporty lady by your side to accompany while you travel on business? You'll get the one you need if you speak about it beforehand and do your best to be in line with the expectations of a woman like this.
Online Dating for Marriage
Marriage demands commitment. If you're willing to have a faithful wife able to respect you and your family, say so from the very beginning of the communication. Both of you should have a preliminary discussion about your intimate preferences as well as about your family values.
Are you willing to have a devoted girlfriend even if you're away on business for several weeks or months? Tell her you'll have to leave her alone quite often and you want her to be patient and committed all the time.
Do you need a decent lady able to bring up your children and develop a friendly relationship with your mom? Tell her that you need more than a lover, but a devoted partner and friend always ready to give a hand in tough circumstances.
Remember the following things:
There are people not ready to be sexually committed to one person. They can be dependent on you emotionally, they might be fond of your kids, and they will be impressive friends and lovers. Nevertheless, they consider sex a tool meeting the basic needs of a human being. They think emotional connection is more powerful and have nothing against intimacy with several partners at a time.
Quite a lot of users on a dating website you're using might be looking for short-term relationships. This is often caused by regular business trips or other affairs making people move from one place to another and spend no more than several months there. Nevertheless, these people don't have much time to waste and usually tell about their wishes from the very start of your communication. They have no willing to insult or hurt anyone – they just have their own needs to satisfy.
Only your sincerity will help you out in a situation like this. You should be opened to different opinions. If you're in constant search of a potential wife, you should learn to communicate and express your feelings and aspirations before you enter the romantic phase of communication not to waste your time on someone who hasn't seen you as a family partner from the very start. Only then you'll find someone decent to marry.
Communication Is Your Everything
Never try to hide something that makes you feel disturbed. Always discuss a troublesome issue when it appears. Consider the following:
Sexual and gender preferences should be discussed at the same moment you understand you have to discuss them. Don't wait for a more appropriate moment – just ask a direct question to save your time and nerves.
Communicate for as long as you have topics to discuss. If you feel like a person in front of you doesn't respect your interests, leave this communication behind and search for another variant.
Don't overestimate texting and communication via video chat. You'll never know how hard a person is able to pretend until you meet a pretender eye-to-eye. If you think it's impossible to run into an unexpectedly insincere personality on a date, you must have never experienced this before. Be prepared for everything.
Please, never be shy and speak straight about the sexual issues as well as about intimate health problems to make sure you're out of danger. There's nothing wrong in being prudent about STD. What is more valuable to you: the emotional state of your first date partner or your personal sexual health?
TOP Matchmaking Secrets in 2021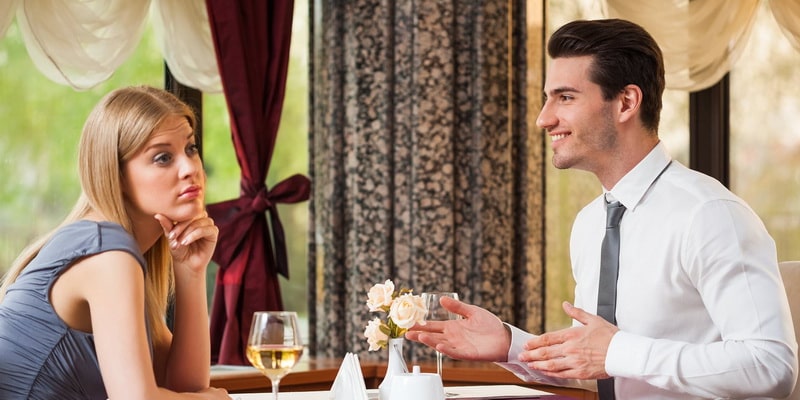 Matchmaking is a psychological thing, and we can't share a one-for-all piece of advice here. Nevertheless, specific strategies can be useful:
Don't lie. Concealing something in the initial steps of the conversation will spoil everything from the beginning.
Be frank. Show that you know what you want from life and further relationships. Don't hide away your interests even if you find them awkward.
Stay yourself. Show off the best of your qualities. Of course,
Pick out the right pictures. These should be relevant photos of you without any other people in them, even if they are your relatives.
Bottom Line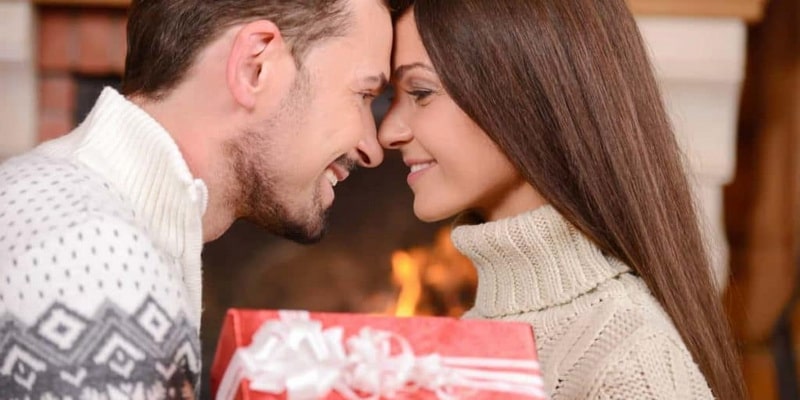 Using a dating website will be fruitful in case if you manage to be a thoughtful and prudent user. Make sure you correspond to the following list of characteristics:
You are ready to speak your mind and you know you respect your own standards;
You are open to all sorts of opinions and you understand that we are all born different;
You should be prepared to meet people having nothing against infidelity;
You'll have to be straightforward and polite at a time;
You mustn't pretend someone you cannot be;
You'll need to be neat and well-groomed, but it doesn't mean that you should entirely change your style and behavior.
It doesn't matter what exact dating website you use. There are certain things you'll have to accept:
Remember about precautions;
Be prepared for mutual sincerity;
Stay straightforward from the very beginning;
Never stop being yourself in all matters: appearance, habitual behavior, and life goals;
Get ready for the date with a list of questions and keep this list as a crib sheet.
Frankness should be your chief communication tool. Don't be afraid to insult anyone, but stay polite at the same time. Believe us, you'll find the one you need from the very first touch. In case if you're hesitant about a person without obvious facts, your intuition must be protecting you. Trust it.