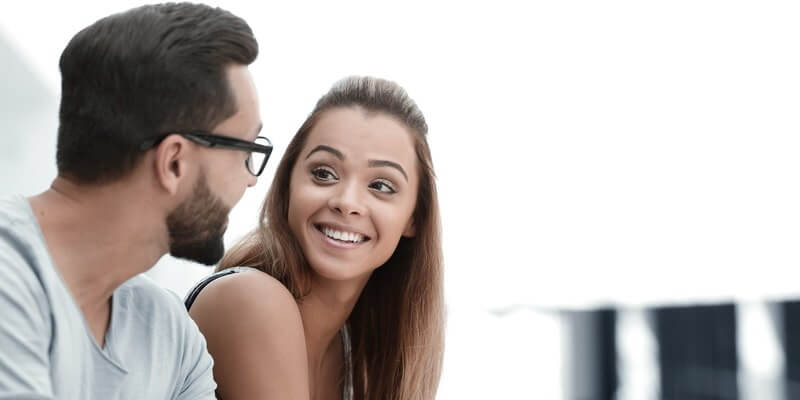 Finding someone for a romance and love is a challenge for most of people. But it's even more difficult if you are a shy man who has the anxiety when communicating with the opposite sex. Shy people have a lot of problems when building a relationship. Often society don't understand them, some girls find them boring.
We will give you the best dating tips for shy guys that will help you to start a happy relationship and to find true love.
Shy guy dating tips: what you should know about romance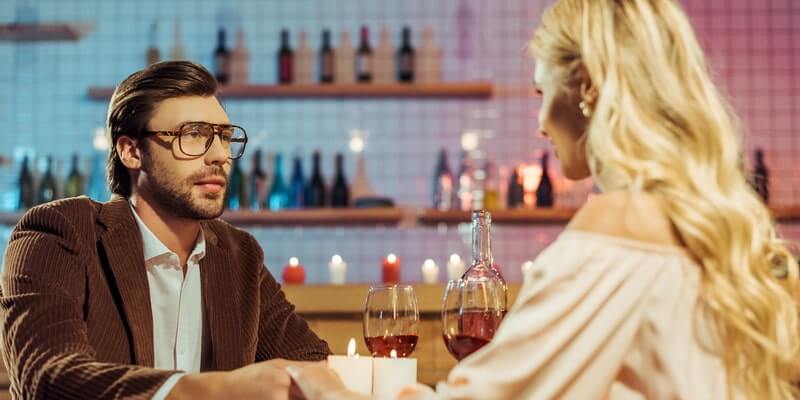 Dating for shy guys is different. These men are nervous and anxious. Their heartbeat is getting faster when they meet a pretty girl, their mouth is getting dry and sometimes they literally can't say anything. These people seem to timid and they can lose a change for a relationship with a cutie while another brave man takes it effortlessly.
We will give you shy guy dating tips that will help you to overcome these hardships.
Try to know yourself better
Before going into a relationship and before getting know another person, start exploring your own personality. Try to find out what you like and what you don't like. List the most attractive parts of your personality and things you don't like in yourself. This way you will understand better what kind of a partner you would like to have.
Don't compare yourself to others
It's one of the most important dating tips for shy guys whose self-esteem often leaves much to be desired. Every person is unique and you have a lot of good and attractive sides. Don't envy other people who are more sociable. Sooner or later you can find a compatible person who will love you the way you are.
Learn how to be confident
Another dating advice for shy guys is working on their confidence. It's not that easy but it's possible. Remember about your strong parts. Maybe you are a pro at your work? Or maybe you are good at classical literature? Girls like smart guys, so even if you're timid a bit, it won't be a big obstacle for the communication. Also you can try special practices from psychology, for example, affirmations. Every day you should say yourself you are brave and confident and one day you will believe it.
Improve your style
Dating for shy guys is a challenge even if they look nice enough. Despite this fact, you should take care about your appearance and style, especially before going on a date. Pick up the best suit and use a nice perfume.
Take an advantage of your shyness
Not everyone likes arrogant and brutal guys. Some girls are interested in modest men who can be a bit shy. A lot of women find it cute. They even don't mind to ask you out or to kiss you first. Don't hide your shyness and don't pretend anyone. At the beginning of the communication admit you are shy and you have some problems with the communication with girls. Some women will take it as a challenge and will try to win your heart.
Be proud of your activities
One of the shy guy dating tips is emphasizing your best sides. Introverts usually have a rich inner world. Their hobbies are very interesting. If you have one, you should be proud of it. Most of people can talk about their hobbies for hours. There is nothing bad if you tell about your activities to your new partner. If she likes you, she will be ready to listen to you and maybe even to join your hobby.
Don't cancel your plans
Dating for shy guys is not that easy since these people always cancel plans choosing staying home. But it doesn't help to build a relationship. Try to chat with new people every day. Organize a date every week. Sooner or later you will get used to them and you will feel more comfortable. Don't you dare to cancel these meetings. Firstly, it's impolite and secondly, you lose when you cancel a romantic date. Who knows, maybe this time you will meet the love of your life.
Try online dating
Dating tips for shy guys include online dating since it's the best way for introverts. You don't need even to leave your apartment to chat with new interesting people. You can try long-distance relationships but be careful. If you attach to people easily, it will be hard to maintain this relationship without touching or kissing your loved one.
On our website you will find a lot of pretty girls who are interested in a serious relationship. They are active and sociable enough, so you will get a lot of messages right after the registration. Another shy guy dating tips is using video chats instead of text messages. This way you will feel comfortable enough and at the same time you will see a girls and will hear her voice. After several video sessions you can ask her out effortlessly.
Work on your body language
Leaned body, crossed arms will show your insecurity. To improve your body language, you can practice smiling in front of the mirror. Your smile should be open and relaxed enough. Pay attention to your posture. If you slouch when you stand, time to fix it. Don't avoid the eye contact. It will be hard from the beginning, but sooner or later you will learn it. For keeping the eye contact you can use video chats as well where you can't look at the ceiling since you need to see your partner.
Work on your intellectual skills
Another dating advice for shy guys is self-development. Some confident and brave men can't attract women because of the lack of intellectuality. You are different. Read and watch more to impress your interlocutor. Be well-informed about politics, religion and history. Read news every day to maintain any subject.
Don't use pick up practices
Our dating tips for shy guys are really useful and safe. We don't recommend to use toxic practices to attract a girl. If you act like an alpha male, it will be noticeable and it will look ridiculous. Better be yourself and act natural. This way you will be more attractive for the opposite sex.
Don't be too serious
Dating for shy guys can be hard since these people are too serious and collected. But chatting with pretty girls is about having fun first of all. No need to declare in the first message that you are looking for a serious relationship with kids and marriage only. It will spook off any girl. You can flirt or laugh and it will be perfectly fine. Talk about your intentions when you met with a person for several times at least.
Don't be shy about your lack of sexual experience
Timid guys often don't have a big experience in bed. But even if you are a virgin, you can find your love. Firstly, pay attention to religious women who are innocent as well. You both can be a harmonic couple. Don't forget about mature well-experienced women who will be glad to be your teachers. If you are too insecure, it's better not hide your innocence, otherwise a woman will guess about it.
Wear comfortable clothes
Our dating tips for shy guys were about stylish suits. But at the same time your clothes for dates should be comfortable enough. If you spend for several minutes buttoning your coat, it will add the insecurity and will make the situation even more awkward.
Use the 10-second rule
It means you should be brave for the first 10 seconds during the conversation. It will be enough for greeting and introducing yourself and for asking several questions about your new partner. After that your anxiety will pass and you can talk calmly about everything.
Don't abuse alcohol
Timid people can mask their peculiar traits using alcohol or even drugs. This way they are getting more sociable and communicative. But it's very dangerous. Since we live in society and we have to interact with people every day, it's easy to get an addiction this way. Besides, other people will feel alcohol smell, so they will think you have serious problems and it will be an obstacle for building a serious relationship.
How to start a serious relationship if you are timid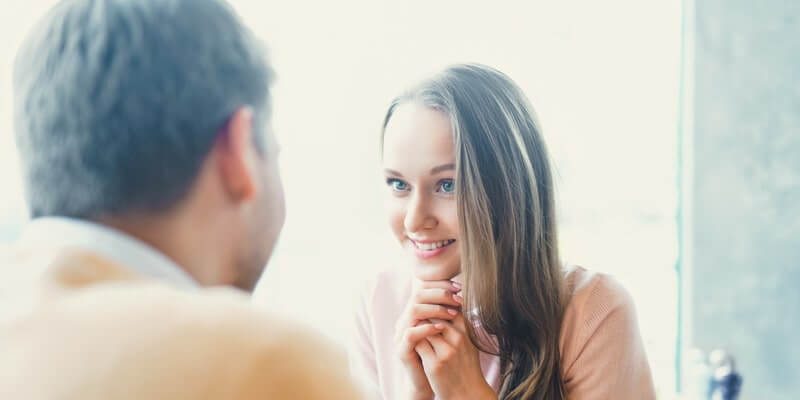 Our dating tips for shy guys will help you to chat with any girl and to meet her in reality.
Write about yourself on a dating website. Your info should be detailed enough but at the same time don't write a very long text, otherwise people won't read it until the end. You can mention about your shyness, there's nothing bad in it and many girls wouldn't mind to get to know you better.
Write several people at the same time. Your communication should be regular. Even if one girl disappeared or ignores you, don't be upset and text another one. These shy guy dating tips will make you more confident.
Don't stick to people to fast. It's hard if you are an introvert who don't have a lot of friends. Some timid guys are too romantic and naive, but our world can be tough. Chat with a lot of people to learn how to filter them.
Take care about your safety. This dating advice for shy guys includes the protection of your financial and another personal information. Don't tell anything personal about yourself on the first date. Check your partner's profile in the social media to get to know her better. Make sure your partner is single unless you want have a deal with her jealous boyfriend or ex.
Read more about female psychology. It's especially useful if you don't have a lot of dating experience.
Respect her and her desires. Shy guy dating tips are based on being gentleman. Women love polite and nice men and they are ready to forgive them their shyness. Don't mock her hobbies and try to understand her point of view.
Be romantic and generous. It doesn't mean you have to spend all your money for your partner. Our dating tips for shy guys imply nice and touching gifts from time to time (flowers, chocolate, souvenirs). Don't be greedy when it comes to your loved one.
Pick up a comfortable and original place for the first date. Dating for shy guys might be uncomfortable if a meeting goes at a noisy place with many people. You can pick up a cozy restaurant or a nice park for walking. Bear in mind that you should follow your partner preferences as well.
Don't rush with sex life. Touching and physical closeness is very intimate and personal for introverts and timid people. Our dating tips for shy guys imply patience and delicate behavior. It's ok if you aren't ready for sex during first dates. Let your partner know you need more time. If she likes you, she will wait. At the same time no need to avoid any touches. Hold her hand or kiss her. This way you can understand if you like your partner or you better would be with someone else.
Feel free to talk about your desires and preferences. It's ok to want something and to express your feelings. Dating for shy guys has a lot of obstacles but your task is to find a person who will understand and value you. Don't hide your feelings if you feel uncomfortable. Tell about your boundaries. If a partner breaks them all the time, it's better to find another person.
Practice on small talk. You can talk about the weather or pets, about things you did today, ask a lot of questions. But don't stick to one subject. Change them from time to time, otherwise you will look strange.
Don't be afraid of awkward pauses and don't think about subjects that can fill them. Pauses are ok and they can be even when sociable people are talking. If there are too many pauses, it's not your person.
Remember that you aren't boring. There aren't boring people, there are people who aren't compatible. Your goal is to find a woman who will understand you without any words.
Don't overthink. Shy guys tend to overthink and overreact. No need to think for another person. Better let go things that are out of your control. If you aren't sure about anything, better ask about it frankly.
Be careful about psychological manipulations. Some girls are very manipulative and if they notice you like them, they take an advantage of it. If you always feel uncomfortable and guilty for something, better stop this relationship.
Leave some space to yourself to avoid burnout. It's important to talk with other people but sometimes you need time for yourself only. Stay home and read your favorite book, cook something or watch a series. If you have a partner, let her know that sometimes you need some rest. If she is understanding enough, you won't have a problem with it.
If you are a timid guy, don't spend all the time at home even if you like it. Walks are good for your health, besides, you can meet a lot of interesting people outside. There are pretty girls who would like to talk with you, so don't lose this chance and work on your social skills.
Our dating advice for shy guys is trying again and again! Don't be upset if you don't find the right person right now. Even sociable people make a lot of attempts before meeting true love. Define your goals and achieve them step by step. Our dating website will help you to do it. You will meet a lot of people here who would like to have a serious relationship. Start chatting with several girls and sooner or later you will find someone you like the most. Don't wait for too long and ask her out for a wonderful date.
You can chat both with introverts and extroverts. It will be easier to have a relationship with a sociable person, but if you like a timid girl, you shouldn't limit yourself. In this case you can be a leader and work on yourself and your communicative skills.