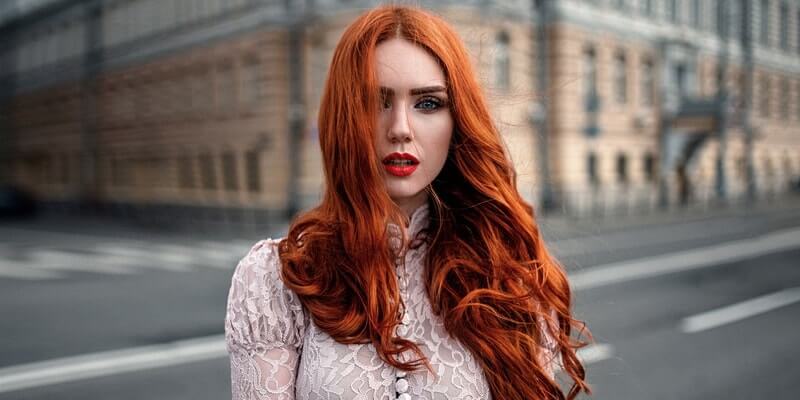 There's no universal guide to make a girl fall in love with you. In most cases, the best way to develop a meaningful relationship is to start with a friendship. While you share these friendly vibes, you get the chance to find out more about each others':
Partner preferences;
Views on the personal, professional, and intimate life;
Family relationships;
Attachment to friends;
Religious preferences and life aspirations.
An adequately built friendship based on trust is a universal step for all family-oriented men willing to get stability in all matters. However, it's one of the most time-consuming approaches.
Is it the same with a red-haired woman, or does she need a specific strategy to stick to?
A red-haired girl will hate you if you:
Fetishize her;
Discuss the renowned peculiarities of her physiology;
Compliment her too much about her fiery locks and freckles.
Numerous things seem natural for a woman of this hair colour. Discussions about her physiological peculiarities will be as impolite as lame efforts to use a couple of Japanese words in a conversation with an Osaka girl.
What Makes Red Haired Women Awesome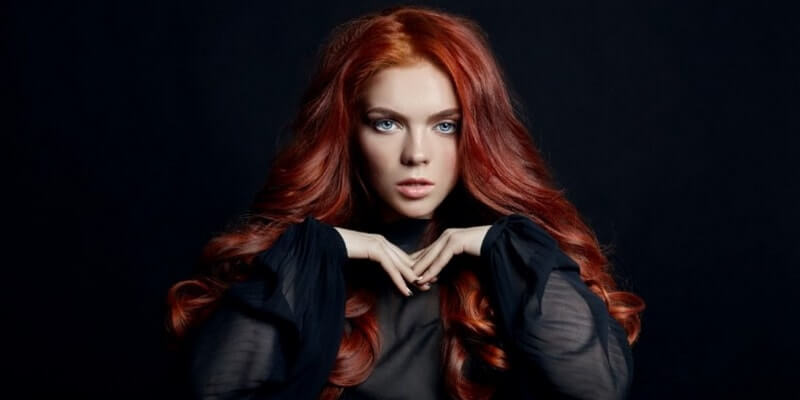 Let's start with the pleasant things that you might already know. Redheads are statistically rare. They inherit a rare recessive gene from one of their parents no matter what hair colour they have. A girl or a boy with a fiery red colour may be born in a family of blond parents, as well as in the family of dark-haired moms and dads.
Build a relationship with her if you want to have red-haired babies;
Their freckles make them so damn special and photogenic, but they still hate them, which is very cute;
Their skin stays smooth with the age thanks to its specific natural inborn characteristics, and it makes redheads ageless;
Gingers don't get grey with age as fast as the other people do and the noble silver hair tint they get when old is caused by achromotrichia;
Even the most humble-looking gingers have an unpredictable fierce character.
IMPORTANT! It's highly crucial to accept the fact that we are not born even all over the world. The development of our character and the ability to control our temper is developed through background, religious values, and relationships with the family members. Don't you dare to tell red-haired girls that you like them because of their temper. It might sound disturbing and shallow.
If You Sniff the Red-Haired Woman You'll Get What We Mean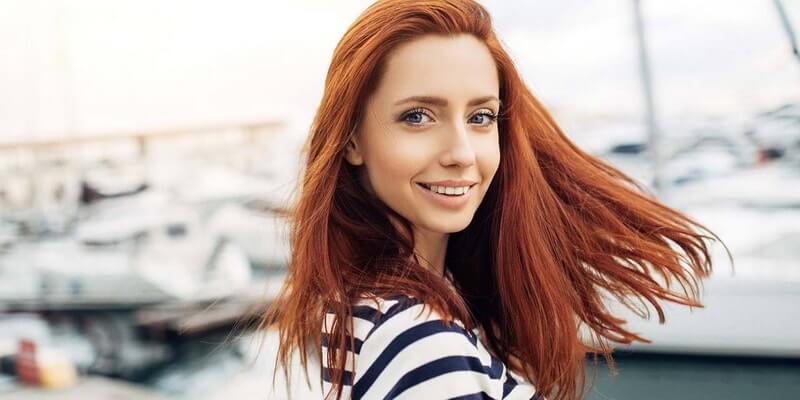 It's a peculiar fact, but redhead women have a delightful skin scent. Have you ever watched Perfume: The Story of a Murderer by Patrick Süskind? It tells a story of a maniac perfumer searching for redhead women to extract the aroma out of their hair and bodies to create a special liquid. This perfume was destined to make anyone love the person wearing it. The author was mesmerized and devoured by this aromatic and visual attraction of the beautiful red-haired women.
The natural smell of the gingers cannot be described with words. When you have a chance to breathe it in, you get a warm childhood memory filled with the hot sun, white sand, and the dry august wind blowing into your room through a suddenly opened window.
Beautiful Red Haired Women Are Effortlessly Special
A redhead does not have to do anything special to stand out of the crowd because she is already standing out of it. Her pale skin colour combined with the sprinkles of freckles and fiery locks make her look unique by nature.
By the way, a cheerful redhead in your company is a great chance to create a perfect nickname for her. Call her this way whenever you're on private or in a company of mutual friends:
Carrot top;
Cherry;
Freckleface;
Amber;
Goldilocks;
Rusty;
Red…
Anything your mind might desire if you're on the same wave with each other. Don't forget to ask her whether you can call her this way or not. Asking for things like this is ok – it's a polite and caring gesture.
Fall in Love with a Red-Haired Girl for the Following Reasons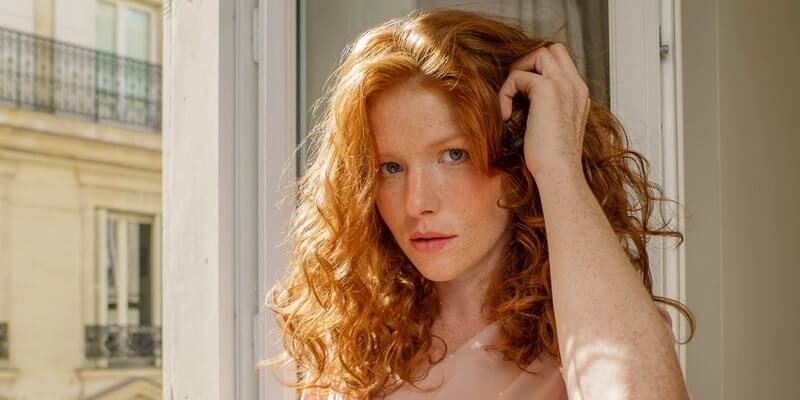 She's so delicate. Red-haired women are sensitive to cold. Don't forget to get a second jumper or a blanket if you arrange an open-air date. It will be a charming gesture that will warm her and demonstrate care and attention. The red-haired woman is also very sensitive to pains. Doctors have to inject more significant amounts of anaesthetic meds when it comes to surgery or any other operations connected with surgical intervention.
Her libido is stronger. It's not the rule, but a considerable amount of red-haired girls agree that they can, need, and want to orgasm more. Their sensitivity leads them to impressive climaxes that can last for a long time and repeat themselves throughout sexual intercourse.
Her body makes Vitamin D on its own. Thanks to the higher amount of Vitamin D in their bodies, beautiful red-haired women have stronger bones. Yes, they still have to protect their skin from the sun, but their inner organs are stronger in comparison to the owners of the other hair colours.
Red Haired Women: First Date Precautions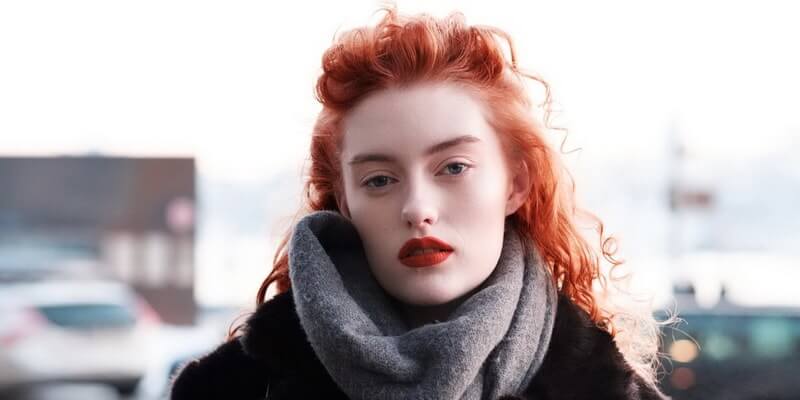 Your redhead date will need protection from the sun. Make sure you've got something in your first-aid kit before you arrange your date on a sunny beach or a picnic in the park. Make sure there's sunscreen available. A ginger is used to protect himself/herself from the sun. Just make sure the options are available at the place you're planning to go no to spoil everything.
Get ready to protect your redhead girl from the verbal attacks and shark jokes of your friends, co-workers, or anyone you might be around. It's common for some people not to think before saying something. Stupid comments about gingers that might seem to be funny for some of your friends have all the chances to break up the relationship at the very beginning of its development.
More Things to Know about Red Haired Girls
Red haired girls are mostly proud of their nature. They love the look of their naturally coloured hair and their fiery locks. Throughout their lives, the experience quite a lot of attention to understand that they're special.
Don't you dare to tell her you're paler. A red-haired girl's natural skin is always lighter. It's almost impossible for her to get tanned.
Redheads seem to accept other redheads in their circle with trust and inexplicable confidence. It looks like they have an invisible connection with each other. If you're a redhead, you will not have troubles in building a relationship with a red-haired woman in 2020.