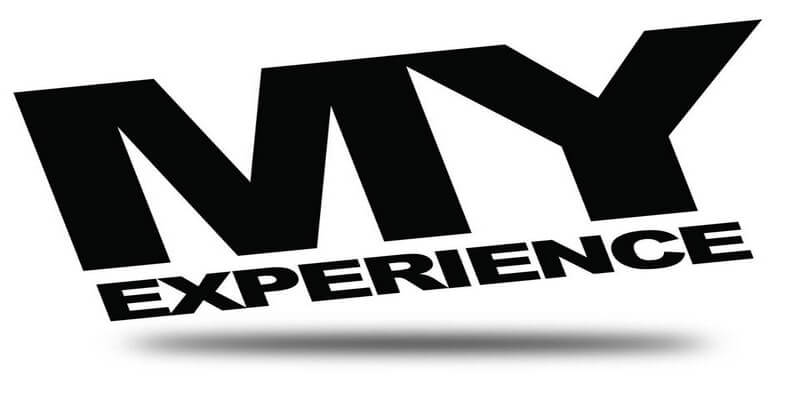 I've never been interested in online matchmaking platforms before. It's widely known that quite a lot of them are a scam and trusting single women and men from across the globe regularly suffer from fraud, identity theft, and humiliation. I was born and brought up in Brazil and I had to deal with a lot of things while building the road to my happiness. I didn't want to withdraw my achievements with one click of a mouse button.
Things I Had Always Been Afraid Of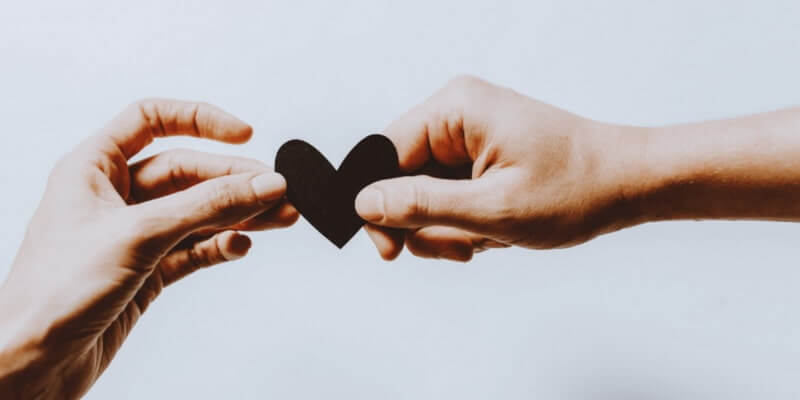 I've never tried to sign up to a matchmaking service for the following reasons:
I'm a very gullible person. The thing is that it's so easy to cheat on me in all spheres of everyday life. I'm not good even at reading emotions and body language. Probably, that's the reason why I'm not very sociable.
I'm not sociable. Besides, I'm not very talkative and it's extremely hard for me to enter a conversation with a complete stranger. I'm not good at breaking the ice and the cleverest thoughts and phrases for a nice conversation come into my head only when I get to sleep at night.
I'm a bit over 30 and I don't have any intention to have kids. Don't get me wrong – I have nothing against kids in general. It's always been a pleasure to take care of my little sisters and cousins while parents were busy. Nevertheless, I do care only about myself at present. I read a lot, play video games, learn German on my own and I'm also very interested in naval architecture. The trouble is that most women consider me a bore not ready for meaningful connection. Yes, I'm definitely looking for a partner who will share my life values.
There are things that cannot be explained in the face. I had never wanted to waste my time on numerous senseless dates, blind dates, live video chats, and annoying cliché texting in social media. But LadaDate proved me wrong. Online matchmaking has a lot more to offer in addition to conventional conversations with singles looking for inexpensive one-night stands.
LadaDate Changed My Understanding of the World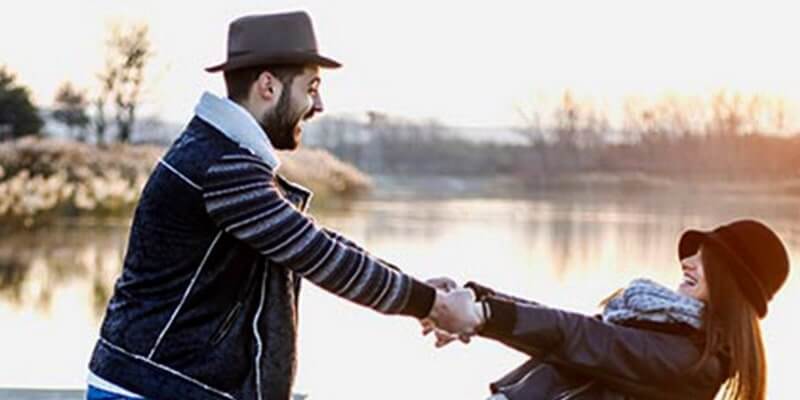 As soon as I moved to one of the remote towns in Michigan I understood, that I desperately needed a partner. This loneliness started pressing me hard and I even started hitting the bottle from time to time. Whiskey gave me a chance to have a nice sleep and stop thinking about my loneliness.
The first night I heard about LadaDate was at one of the local bars, where a regular visitor was discussing his personal success with this online platform. As it turned out, he was in a very satisfying meaningful relationship with a caring and faithful woman from Russia. Some whiskey in me made me brave enough to ask the stranger questions about his experience. Here are the things I learned:
Russian and Ukrainian brides are just stunning. Yes, you might say that I underestimate the potential of the Brazilians from my motherland. I don't mean to be rude, but I had never been so physically attracted to women before I saw the pictures in the profiles of Slavic girls.
Online dating websites demand significant payments for their work. Why? The reason is that they use special algorithms to find a match in line with your interests and life values.
You'll certainly have to invest time in filling in your personal information in your account. This is the first step on the way to the top-notch matchmaking process. Besides, you'll need to be frank about anything concerning your personal details.
Of course, a smart online dating service is not a panacea. It's a prompt machine controlled by IT specialists. You will still have to get in contact with several like-minded partners before you find the one with mutual chemistry.
The thing is that you'll simply won't have to spend too much time on dates with complete strangers. It will be a planned conversation of two like-minded persons. Even if you won't be able to develop the chemistry and romance, you'll still have chances to stay faithful friends, which is already a big win.
Here is where my happy story begins.
So, I Entered the Website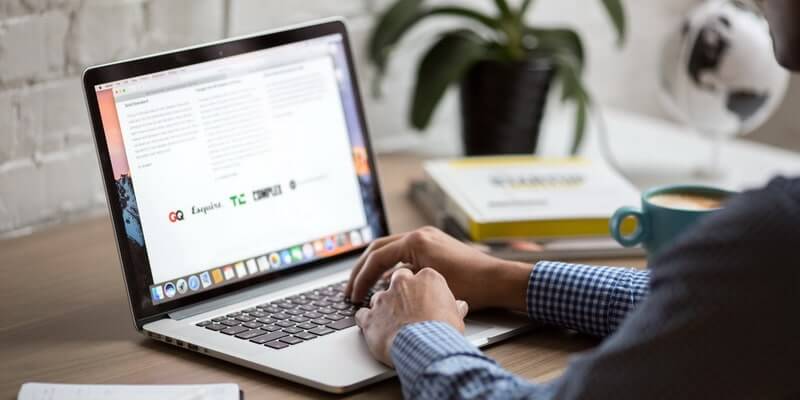 As soon as a registered at LadaDate.com, I started browsing the profiles of girls and… Well, I had never been so positively shocked before. Ukrainian ladies, as well as women from Russia, were very impressive to me. I don't know, maybe, this was caused by my long asceticism and lack of communication. Nevertheless, you can still check the website on your own to prove me wrong if it's really so.
I studied the profiles of girls. Each of them is stuffed with information about age, height, weight, and eye color. You also have a chance to learn whether the girl you fancy has already been in a relationship or no. The profile also gives info about:
Body type;
Religious preferences;
DOB;
Ethnicity;
Education;
Occupation;
Bad habits;
Language knowledge.
Each profile has descriptions written by the women themselves. These descriptions include information about her hobbies, cultural preferences, and life values. You can also find info about what kind of a person a woman is looking for.
To have a closer look at the photos and get contact information about your potential partner, you'll have to get credits that you can use to pay for each of your actions on the website. Keep in mind that this is normal for the majority of legal and trustworthy online dating services. You have to pay if you're willing to get top-notch service. Besides, you're seeking a partner for life and this approach can be very fruitful.
My First Impressions
While I was studying the profiles and having a closer look at their pictures, I started getting messages from various Russian and Ukrainian ladies. I found out several sad truths about Slavic women:
They suffer from the lack of males in their countries (which was probably provoked by the tragic events of the historical past);
The new generation of men in their countries has grown up inconsistent and irresponsible – a lot of them constantly live with their parents and have no ability and intention to support a family from the financial point of view;
Their society suffers from an infinite number of prejudices and misconceptions about European and American countries;
The typical Slavic family model involves complete devotion to family and kids, while a part of these women opts for self-development and self-realization.
Women of the Slavic origin are often limited from the social point of view. They strive for a better life and mutuality with the potential to develop into something big and meaningful. Many women on the website try hard to learn the languages in order to have more chances for career development. They are persistent and I think they do have the right for a happy life.
The letters and invitations you get generally look alike and they're a bit formal. You need to understand that the majority of these women only studied the language at school. Nevertheless, there's a number of ladies can speak several languages fluently. Everything depends on the education level.
Find the Right Personality
You shouldn't be experienced to understand whether a woman is really interested in you or not. Of course, texting and video chats cannot completely replace real-life communication. Nevertheless, if a girl:
Answers all your questions;
Asks questions about your lifestyle and your personality in return;
Shares her life values;
Has an outline of the future in the country she's planning to move to move.
She's almost definitely real in her intentions. A decent lady will never ask you for money or anything else without giving something back in return. Unfortunately, my lack of experience in both live and online interaction played a dirty trick on me. I was cheated on for a couple of times while chatting with different girls in social networks. These were unpleasant stories of the past and I don't have a wish to discuss them here. I can only say that they actually wasted a part of my time and money.
Remember that a reputable matchmaking platform is under constant control of people who thoroughly check every profile before letting the female client enter the platform and interact with the interested men. LadaDate.com looks like a trustworthy provider of gorgeous women of Slavic origin willing to get mutual understanding and support.
I Met My Love & Support
Elena wrote to me first. Actually, I never ran into her account on the platform. I still have no idea about how I managed to pay attention to this exact letter because my mailbox was stuffed with suggestions and I studied about 4-5 profiles a day because I'm mostly tied up at work. I work from home but my professional activity demands a lot of concentration and takes too much time.
Well, I swear I was amazed. Almost all women on the website were so likable to me, but Elena was uniquely graceful and so feminine. She had large grey eyes, tanned skin, thick dark hair, and nice dimples. I've never paid special attention to the body time, but at that moment I was mesmerized with her curvy body. The profile said she was 12 cm shorter than I was.
I paid for the credits to get into our first interaction. We started texting to each other. Then we passed on to conversations via Video chat (this was probably one of the most exciting moments in our relationship because of my shyness combined with impatience). I've never been so devoured by a person. I woke up every morning to get another message from my beloved El and I've completely forgotten about my bad drinking habit.
We were communicating for half a year and we managed to develop a very strong bond. We exchanged presents and managed to share precious moments with the help of video conversations.
I found out that Elena is an English and French teacher. She worked at a usual secondary Russian school and later decided to become a tutor. She said that schools in her country prevented her from personal and professional development.
After the tragic death of her parents, she spontaneously decided to turn to the online matchmaking service. She had always been shy and extremely reserved. She used to spend a lot of time reading books and developing from a professional point of view. Unlike me, Elena has an incredible sense of humor. There had never been a day when we had nothing to discuss and laugh at.
Our First Real Life Date & Future
After 6 months of our distant interaction, I summoned up all my courage and left for Odessa, Ukraine to finally meet my destiny. The day I met her at the airport was the second most exciting days at the start of our relationship after I had seen her on webcam. I hugged her feeling like we had known each other since childhood. It felt like meeting your best childhood friend after many years of being apart from each other.
Both of us felt mutual warmth and unbelievable chemistry. That day I got acquainted with her brother. We spent an enjoyable day together. Elena prepared a bed for me and I was extremely happy about it because I couldn't stop feeling shy and I was not ready to proceed to intimacy.
Elena didn't look the way I saw her in the pictures. She looked even better. The pictures were impressive, but they were mostly staged and didn't reflect her real emotions. She turned out to be very cute, gentle, and thoughtful. I had never been so mesmerized by a woman before. She changed my attitude to the world and to relationships in general.
We are a happily married couple at present. We lead our peaceful life in a remote location in Michigan. Elena was very impressed by the picturesque countryside. She decided to explore deeper into photography and make it a successful business.
We don't have certain plans for the future – we simply enjoy being side by side sharing our household and enjoying our likeness. Don't believe anyone who says that opposites attract! We enjoy the fact that we have a lot in common starting from intellectual abilities, finishing with sexual preferences. Thanks to LadaDate experienced pros, I've managed to track down and catch my greatest treasure – my dear Elena.
My Final Withdrawal About LadaDate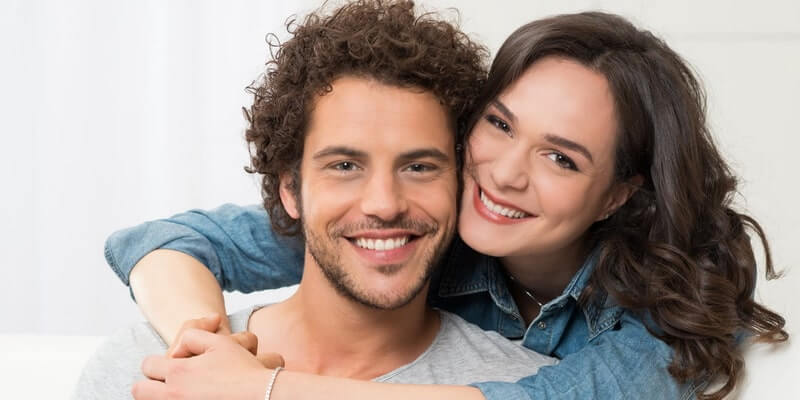 LadaDate has turned out to be a very convenient online matchmaking resource for anyone to enjoy. Yes, it's not entirely free of charge, but the service is helpful. The website is full of initiative women that can be trusted. The website can be a universal tool for anyone who has no idea how to initiate a conversation and develop a promising relationship with a gorgeous Slavic woman.