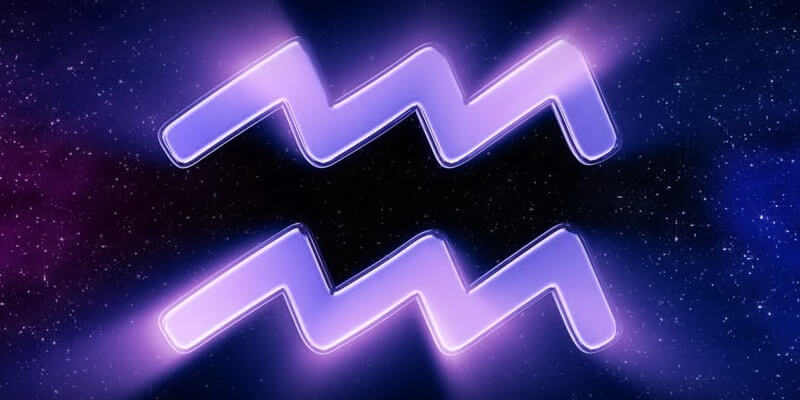 These women are puzzling from a lot of points of view. They are quirky and charming, passionate and gentle, unpredictable and full of unconventional ideas. They know their right from wrong and they are very persistent in their plans. This zodiac sign does not go in line with the stereotypical views of society.
Aquarius Woman Traits & Things to Consider
Any international dating site deals with everyday statistics about the successes and breakdowns of men in relationships with women of different zodiac signs. This might sound strange, but outer space, as well as celestial bodies, have a very serious impact on our behavior and abilities to socialize. We all have our specific traits affected by our days of birth. Here is what you need to know about Aquarius woman:
Think outside of the box;
Deeply care for equality in society;
Have incredible motivation to do important things;
Ready to be leaders and promote valuable ideas;
Know how to stand their ground and express their point of view when it matters.
Be prepared that a female like this will be very active in your relationship. They are active and have immense care about humanity. Whatever she does, changes the world and makes it become a little bit better.
Unfortunately, her passionate nature often causes a lot of trouble. This excessive emotionality may lead to misconceptions and unpleasant experiences. Dating Aquarius woman can be a real burden for a calm and reserved man. You'll have to get adjusted to this intense emotionality and desire to be a turning wheel of the society.
One more issue here is that Aquarians don't have enough empathy and patience for their nearest and dearest. They are always involved in social matters, and this regularly causes troubles inside their families. Females like this are often not capable of thinking about their family members' worries and hardships. Yes, they are compassionate and sensitive. Nevertheless, they don't always understand that their relatives need support as well.
Probably, this indifference is caused by her belief that when someone becomes a part of her life, he/she has to do everything to help her improve the world to help her. When a relative has trouble, he/she should find his own solution to it. This is not indifference. That's her intense desire to find like-minded people and emerge with them in order to become more powerful but not weaker.
Aquarius Woman in Love & Sex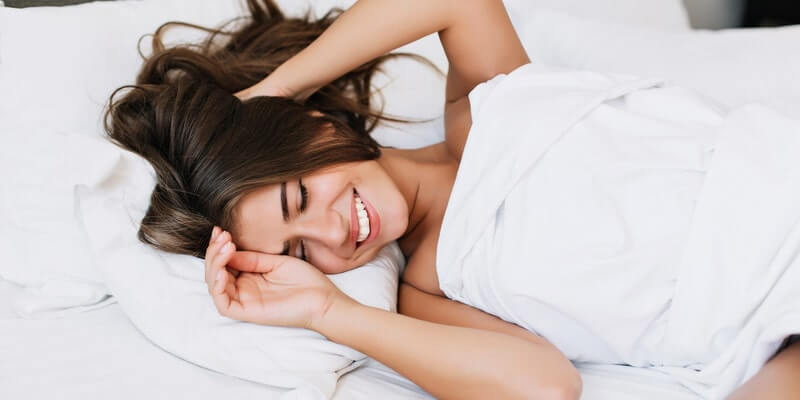 Aquarian women do not radiate warmth in communication. They are very sociable and involved in the troubles of society, but they rarely become sincerely open to a person. It shouldn't get you down, because a woman like this is always ready to be sensual and devoted to her lover. The only thing that will make her behave this way is to win her trust.
You need to have common plans for the future. She wants to be sure you'll be a support for her; a helping hand, a thoughtful partner, a like-minded fellow, and companion. Another peculiar thing about Aquarius women is that they are able to support remote relationships for a very long period of time. As soon as you have a lot in common, and your life priorities are close to each other, you'll have all chances to become a part of her life: a partner, a lover, or a caring parent to her kids.
More things to know about Aquarius woman in relationship
Let's call it a step by step instruction on what you should to earn the trust and make this woman fall in love with you.
Step 1: Be Devoted & Patient
Your passionate and thoughtful conversations or present state relationship have two ways to go:
It will turn into a devoted and involved partnership for life;
It will break up unpredictably, and you might probably have no idea why.
The second thing is caused by her loss of interest in you. Everyday routine and your habitual communication regularly result in a stale relationship. You might have been passionate lovers for a long period of time, and now you feel like you've entered a bad run. You shouldn't be aggressive about this. Besides, you'd better not to involve her in long conversations about your worries – it will only add up to your existing mutual coldness.
One of the best tips here is not to interfere with her personal space. She needs her personal corner, her island of tranquility, where she is able to overthink everything and get back to her regular deeds. You have to be patient with her – in case if you are too pushy, you'll definitely get a cold shoulder. She hates being controlled and commanded, as well as being stuck in a trail.
Step 2: Be in Line with her Sexual Preferences
Remember that an Aquarius woman in bed can be very demanding. In case if you have a mutual deep affection for each other, she will do her best to make both of you get maximum pleasure from the process. Just let her release her demons and you'll never regret it.
However, obstacles are always possible. Even if you already know how to seduce an Aquarius woman, keep in mind that that's one of the most insignificant parts of your intimate life. In case if your lady gets moody or simply tired of communication with you, her sexual drive and libido will fade faster than you can expect.
Sex is very important to her. This activity helps her release the tension and share energy with a partner. It's important that both of you are on the same wave in matters of sex. It's highly evident, that an Aquarian will have nothing against experimenting in bed, and you shouldn't be afraid of preliminary discussions. She will appreciate your willingness to support her ideas and your desire not to hurt her feelings.
Step 3: Gifts Are Important
Women of this sign have a very gentle and sensitive attitude to gifts. They shouldn't be necessarily expensive – they should be unique. You'll have to invest time and show your creativity because your potential partner is fond of unusual things – as unusual as they are themselves.
They do love jewelry, like most women in this world. Nevertheless, it shouldn't be ordinary. Opt for some the Celtic or Viking motives, seek for rare minerals and stones, and never forget that your lady strives for natural materials. It literally gives you a vast range of skillfully crafted jewelry options.
The Aquarians often prefer outlandish and unpredictable combinations in their clothes. They adore bright-colored accessories that might look bizarre to you, but you'll be impressed at how these unconventional things suit them. The more conversation a piece of clothing provokes, the more she will love it.
Try to talk a lot about tastes at the beginning of your relationship. The nature of these women is very unpredictable, and you will never be able to make even the smallest surprise for her having no ideas about her preferences. She will not demonstrate positive emotions if she doesn't like your gift. She will never pretend.
Step 4: Be Supportive of her Career
One of the best tips on how to date an Aquarius woman is to be supportive of her work life. She mostly devotes herself to jobs connected with the significance in society. The most common job choices include:
Teaching;
Nursing;
Doctoring;
Pharmacy work;
Science;
Cooperation with charitable organizations.
Understanding an Aquarius woman involves supporting her if she deals with volunteering or other inspiring activities destined to help the society at least partially. You must do your best to understand that her job and routine life activities are highly important to her, and you have to get adjusted to this situation. She is not trying to replace you. She wants you to be with her all the time: physically and psychologically.
Step 5: Make Thoughtful Conversations a Priority
Aquarius woman in relationships demand a lot of attention, and their periodic inability to be supportive with their families doesn't mean that they ignore conversations with their partners. You have to be smart enough to find proper topics for discussions. You'll probably have to start reading more. Needs someone to share her thoughts and ideas, but not a bore unable to express his critical position about something.
Lack of dynamic conversations will quickly lead your relationship to an end.
Facts About Aquarius Woman: Be Careful!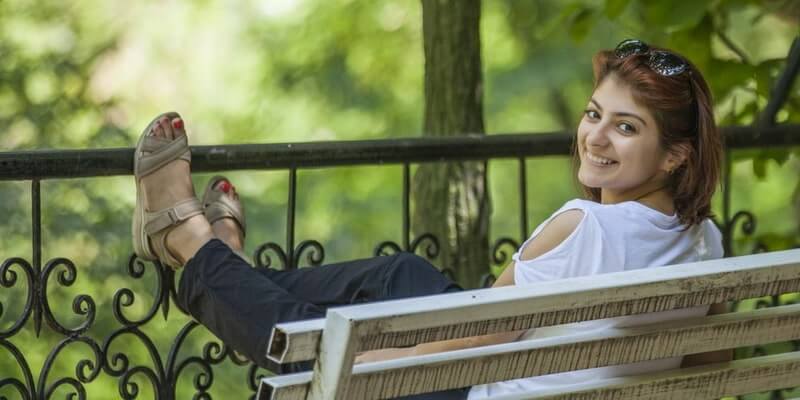 Your main task is not to ruin her vision of the world, try not to be intrusive, and forget about the patriarchal type of relationship. Consider the following:
She's intellectual
It's one of the most powerful traits of water zodiac signs. They tend to be very talkative when it comes to conversations about literature, music, or cinema. They become marvelous artists, inspired actresses, and keen musicians. Besides, they are fond of being centers of attention, and involvement in any intellectual or innovative social activity is one of the most pleasing things for them.
She's always on the move
She likes it when nothing keeps her away from regular enjoyable trips and travels. It doesn't necessarily mean that she regards a family as a burden – her family members simply should find the right ways to treat her peculiarity. Whenever she feels depressed, she just can get for a nice ride to the mountains or for a refreshing walk in the woods or to the seaside.
She's in love with the world
She's fond of natural beauty and she's always in search of new impressions from gorgeous landscapes and animal world. Even the most brutal elements of natural life can look appealing to her. That's the reason why a lot of them become devoted landscape photographers and zoologists.
Parenting is not for her
Aquarian women feel nothing against making a family. But quite a lot of them feel uncomfortable about giving birth to kids. Younger females have a concept of children in their heads, but when it comes to tiring reality with diapers, lack of sleep, and constant cooking-cleaning-washing, she feels that her life is going to pieces. These women rarely become caring mothers because of their inability to listen and participate in the problems of family members. They want all elements of their family to be able to manage their drudgery duties and necessities on their own.
Clear Signs an Aquarius Woman Likes You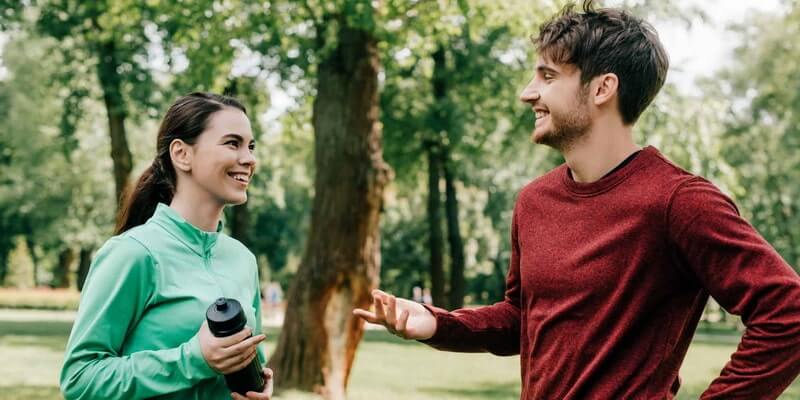 She becomes incredibly romantic. This will be very noticeable. She will give you smiles, say complements, and share sweet tiny gifts.
She starts being predictable. If you attract Aquarius woman, she becomes very straightforward and never tries to hide away anything.
She shows charm. Flirtations and sweet smiles will appear more often than usual. This is not typical for this zodiac sign out of love.
She asks you for another date. That's a definite sign she's interested in you as a partner. However, you should understand that Aquarius woman & marriage are very peculiar things: they need partners, but they are not always fond of kids. Be prepared for it.
Best Compatibility for Aquarius Woman in 2022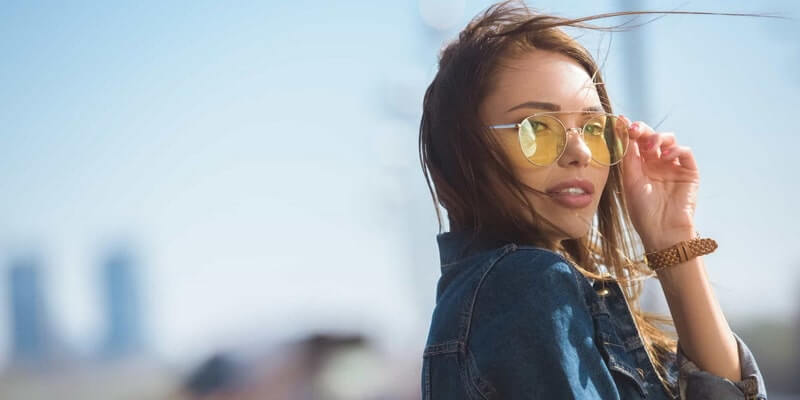 Now that you know all about Aquarius woman dating, it's high time to discuss her best possible matches. The thing is that these females search for independent males able to withstand their unconventional character. The following match options will be the best:
Aquarius-Libra. Libra men turn to be intellectual and they also adore freedom. Their priority in a relationship is to get a partner and a good friend. They do not search for lovers first and they are not very fond of one-night-stands. A Libra man will appreciate Aquarian creativity and spontaneity. He will respect her freedom and privacy the way he wants to be respected in return.
Aquarius-Gemini. Gemini men are smart, but they cannot be called talkative. They hate it to participate in an argument, but they know how to be good listeners. They understand that everyone needs his/her private space. That's the reason why An Aquarian will never feel limited in a relationship like this. A match like this will result in a deep emotional connection where qualities of the first partner compensate for the ones of the second partner.
Aquarius-Aries. An Aries man is very positive and adventurous. He loves life and he appreciates the individuality of each person. It will be a very exciting relationship with a lot of mutual fun and never-ending support.
Aquarius-Sagittarius. Sagittarius men are very honest. This is one of the main traits deeply appreciated by the Aquarians. They are also intelligent with a tendency for self-development. This couple will have a lot of common friends. They will feel comfortable in a shared social circle.
An Aquarius Woman is a Natural Rebel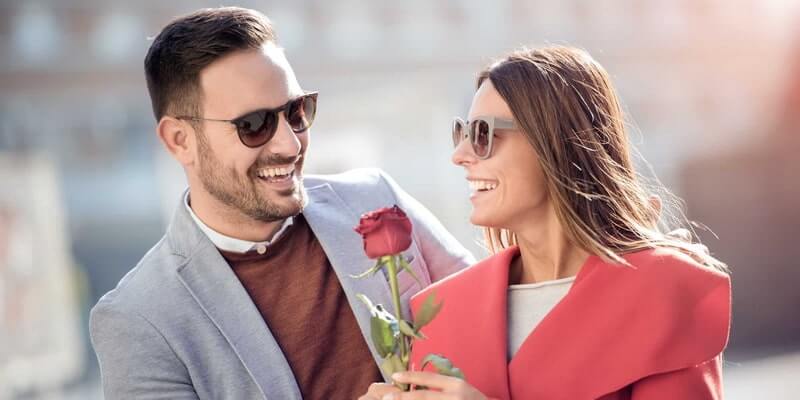 One of the chief Aquarius woman traits is her rebellious nature. She is:
Strong-willed;
Independent;
Witty;
Creative;
Idealistic.
Her idealistic nature makes her a flawless friend able to listen and share a piece of meaningful advice. Their imagination and creativity help them to break the habitual way of things and find the loopholes when everything seems to stop functioning. If your best friend or partner is an Aquarius woman, stay reassured that you'll always find the right way out of any troublesome situation.
The more freedom the Aquarius gets, the more things she will manage to accomplish.
Aquarius Women Are Tough Thinkers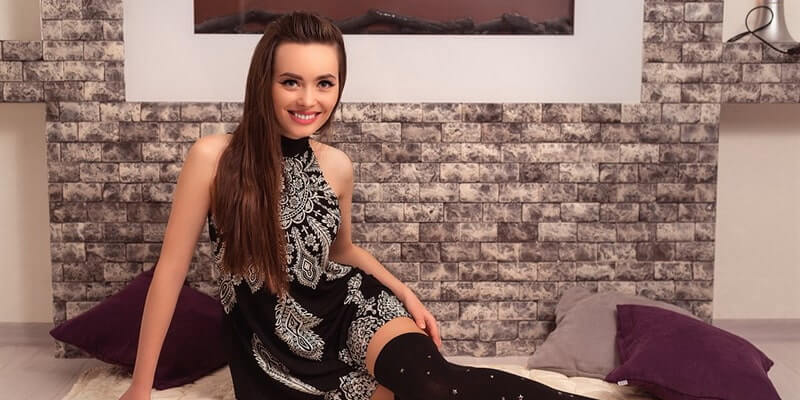 There has been much speculation about the traits that make up an Aquarius woman. Here are some things to keep in mind if you are trying to win her heart while dating an Aquarius woman.
Aquarius is a water sign, so it is no surprise that this woman brings out a certain watery feeling when she's around. She will be calm yet quick-witted, caring, and compassionate yet critical of herself and others. She is analytical and resourceful, caring about the well-being of others. She likes to be felt, and she will love it if you feel like melting when you're around her.
An Aquarius woman is a realist who does not like to be taken for granted. Don't try to play games or manipulate her with flattery – she will see through that in minutes. And don't think you have to shower her with gifts during the early days of your relationship – she doesn't need gifts and money, but needs sincerity and sensitivity from you.
She's a thinker, and she prefers keeping things light and cheerful and will find it difficult to make deep thoughts without a bit of laughter in her life. She is more intrigued by the practical side of life than the romantic, and she's not one for long conversations about emotions or past experiences.