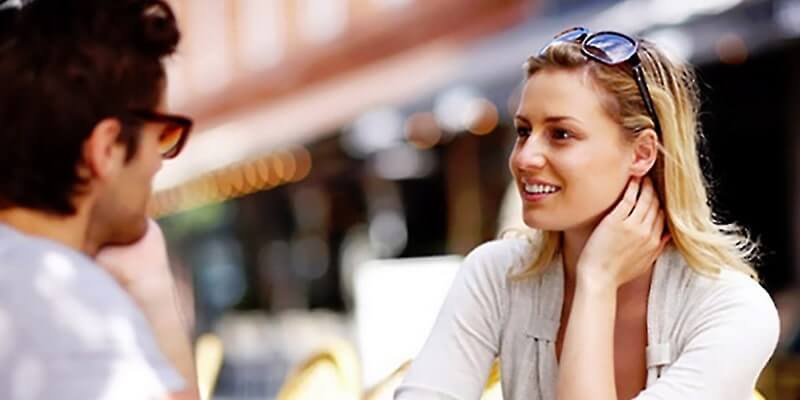 First meeting with a potential partner may be a real pain especially for reserved women and men in search of faithful long-lasting relationship. Such dates have something in common with short introductory interviews. First date is usually a social outing which makes things worse. We'll help you out with best first date questions and appropriate conversation topics.
Basic and simplest questions can tell you a lot more about your possible match than you may think. They are primer questions that make up a base of your future conversations.
First Date: Step One
These are most primitive questions, but they are destined to warm up the date from the start and give you basic topics for discussion.

1. What's your profession? What do you do in life?
2. Where do you originate from? What's your mother town?
3. What's your school?
First Date: Step Two
We've already gone through basic things and now we're getting to a bit more profound information. It's especially important if you've been through online dating. The ice is broken but there's still much to know. Preferences, interests and things you both have in common.

4. How do you spend free time?
5. Are you into TV or movies? (specify the latest TV shows or movies depending on the answer you get)
6. What about music?
7. Are you a bookworm?
8. Have you travelled anywhere special?
First Date: Step Three
On this step men as well as women start feeling relaxed. It means that it's high time to change for some informal talk and more personal questions.

9. Are you a dog or cat person?
10. What about your nickname? Do you have one?
11. What would you buy if you've got a lot of money?
12. Is there anyone you're fond of in your life?
13. What kind of food would you prefer to eat till your life's end if you had a chance to choose?
14. Would you like to move somewhere else in the world?
15. What qualities do you think are most important in men/women?
16. Are you a night person or not?
17. Do you have anything on your bucket list?
18. Are you socially active?
19. What about your career plans?
First Date: Step Four
So, you've managed to build mutual trust – now it's high time to sign up for one more date.

20. So, what are you plans for the week?
21. Do you have ideas about this weekend?
22. Shall I take you home? How are you getting back home?
23. Wanna go somewhere else and have a drink?
Remember that looking for best first date questions is not the only key to a successful date, especially if you deal with online dating. Don't forget about compliments and signs of respect for the one you meet up with.